Since Instagram released its new Reels feature almost 3 years ago, it has been used by many influencers and brands to create captivating video content for an even wider audience. If you use Snapchat or TikTok then this blog post will help get your reel moving with a fabulous tool. My Instagram reels tutorial on how-tos makes creating reels easy so that everyone can enjoy them whether they are just scrolling through the feed or looking at someone else's highlight reel. The highlight reels are usually placed at strategic spots on Instagram. You may have great Instagram reel ideas below you can use today.
When a social media network releases a new feature it usually helps you achieve greater reach within the algorithm. Reels are the most engaging feature on Instagram today.
The first day I saw the reel feature I made a quick video with Hunter and me to practice.
How To Get Your Instagram Reels Moving and Generate More Action on Instagram
So, go ahead and try the new Reel feature, do not be shy or afraid. If you are, you will get behind that proverbial 8-ball with digital marketing on social media channels.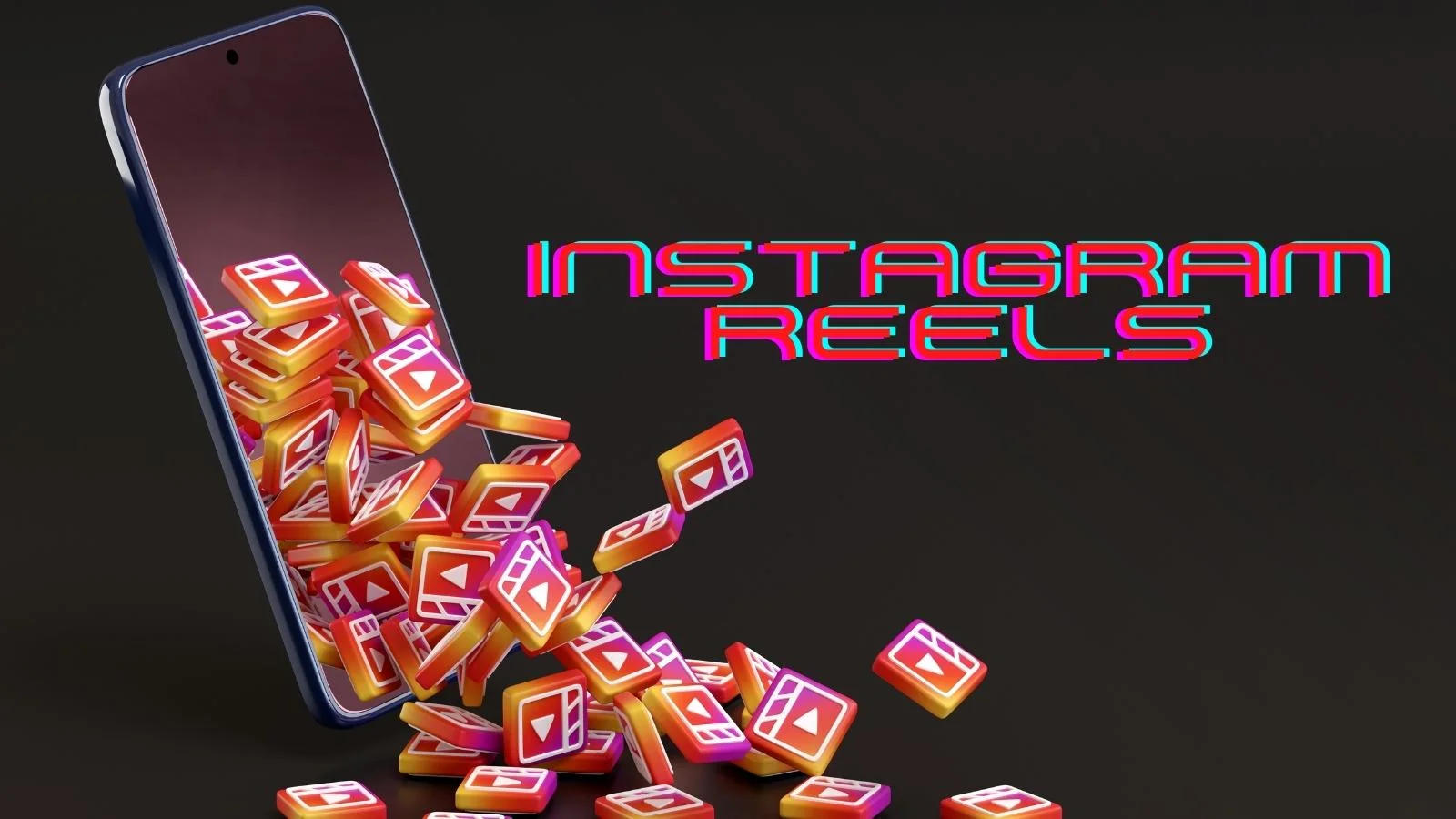 Let me help guide you along if you are not familiar with how Reels works on Instagram.
Here, I will be showing you how to create one from Canva in a video if you are shy or do not know how to later in this post.
When a social media network releases a new feature it usually helps you achieve greater reach within the algorithm. #instagramreels
Click To Tweet
Haven't used Instagram yet? Take my online course for beginners!
Instagram Reels Size
The Instagram Reels' size and dimension are made to be viewed as 9:16 (1080 X 1920) or vertically full screen, which is the exact same format as Instagram Stories. It's perfect for your full-body visual piece of content that you want to share in a video format.
Be sure to have your best video content in the middle as you don't want any of it cut off when it goes live on Instagram reels.
Length of Reel Videos
You now have 90 seconds to produce a reel video, – over a full minute now! That's up though from 15 seconds when reels first appeared on Instagram over 2 years ago and 60 seconds last month. (Instagram reel size is 9:16 portrait mode).
Reels are short-form videos. If you don't want to be in the video yourself, you may use Canva to create one. However, do know that user-generated content works best for your brand on a social media campaign.
You now have 90 seconds to produce a reel video, that is more than a full minute! That's up though from 15 seconds when reels first appeared on Instagram. #Instagram
Click To Tweet
How to Begin to Reel on Instagram
Hover over your story option on your Instagram profile. On my Android, it is on the upper left-hand side of Instagram. See the screenshot below:
Next, choose reels over life or story at the bottom of your screen.
Then you will see an icon that looks like a video. Click on there to begin taking your video reel or upload your produced reel.
Along the side you will see 4 buttons:
Timer – Hit this button so you can slice up your video.
Effects – This is where you may add text. You can also discard your clips here too. Other effects look like Snap Chat and FB messenger effects. There are many to choose from so play around to find which suits your reels the best.
Stickers – Another new feature for reels is the ability to add the stickers feature that was only available on Instagram stories.
Music – You may add music to your Instagram reels. Furthermore, you can import sound from any video in your camera roll that is at least five seconds long.
Set Timer – Push this button to set a timer for you to easily know how you are progressing on your reel.
Align – Decide if you want it on the side or centered in the reel feed.
Templates – You can use another video as a template when creating your own Reels. By pre-loading audio and clip placeholders from source videos, you will only need to add and trim your own unique clips.
Voice Overs – These are newer features you can use to include your own voice in the reel.
Finally, you are ready to share your Instagram reel! This will help get your Instagram reels moving in the feeds and eyeballs coming to your Instagram profile.
Where to Share Your Reels on Instagram
You have several choices of where to send your reels to build your social presence. For example, each tactic can be used as seen below:
Send to friends via direct messages,
You can share your story,
Share to the reels feed,
And, share these reels right to your Instagram feed and now to your Facebook feed.
Of course, you may want to add hashtags to these reels, especially in your Instagram feed.
Instagram Reels Ideas
If you are not sure what to reel about – think about stories. What do you do for stories? That same type of great content can be used for the reels.
Reels are similar to stories but with short 60-second videos.  (Stories let you pick just an image if you prefer.)
Remember, on Instagram, the target audience are people aged 18-38 and skew more female. So, think about what would appeal to audiences on this social network.
Be instructional for Instagram reels ideas
Keep your reels simple
Create fun pieces to connect with others in your niche
Show who you are in 60 seconds or less
Showcase your brand – image
Do not always be promotional
Have fun interacting with others
Keep your brand demographics in mind
You can always check out what your competition is doing on Instagram as well and what is getting their Instagram reels into action.
What do you do for stories? Reels are similar to stories but with short 30-second videos. #instagramtips
Click To Tweet
Shy on Video? Use Canva to Create Some Fun and Engaging Videos
Yes, I know many of you may be shy or do not want to be in front of the camera all of the time. You can plan ahead by using Canva to create your reels moving. It's pretty simple and I did a video to explain exactly how you can use Canva for Instagram video reels. This Instagram reels tutorial is on YouTube or you can watch it here on Inspire To Thrive.
It's a fabulous way to get your Instagram reels moving and provide audio along with them.
By using Canva to create your reels you can plan ahead.  Right now you can only upload them via your mobile device but that may change with programs like Agorapulse or Tailwind.
Stay tuned if any of those programs do come out with it! I will update this Instagram reels tutorial if and when they do.
Shy on Video? Use Canva to Create Some Fun and Engaging videos! #instagramreels
Click To Tweet
Comments on Reels
Since Instagram came out with the reels feature, they now allow people to comment on reels. This will help to get your reels moving as more people engage with them. Not only that but these may drive traffic to your blog or website.
The replies can be done in a video reply so you can reach out to others.
We love the communities that creators have built on Instagram. 😊❤️

That's why we're excited to launch Reels Visual Replies, a new feature to interact with your audience. You can now reply to comments with Reels and the comment will pop up as a sticker. pic.twitter.com/dA3qj1lAwE

— Instagram (@instagram) December 10, 2021
Can You Turn Comments Off On Instagram Reels?
Yes, you can. From the bottom right-hand side, tap on the three vertical dots, which will open up a reel's settings menu. Step 3: You need to tap on "Turn off commenting" to turn off comments on the Instagram reel.
Now, you will see that the comments icons disappear from the bottom right-hand side of your reel.
Remixing A Reel
Instagram recently added a Remix feature for Reels that allows creator users to incorporate other users' Reels into their own posts. (similar to a duet TikTok feature.) You do have to check your privacy settings. Turn Remix ON if you want others to remix your reels or turn it OFF if not.
When users create a Remix, another user's original Instagram Reel will appear on the left side of the screen, while their own recording will appear on the right. Furthermore, this increases your engagement on the social media platform.
You can see below a screenshot of more Instagram reel ideas from this creator. She used 16 images in a video with popular music audio.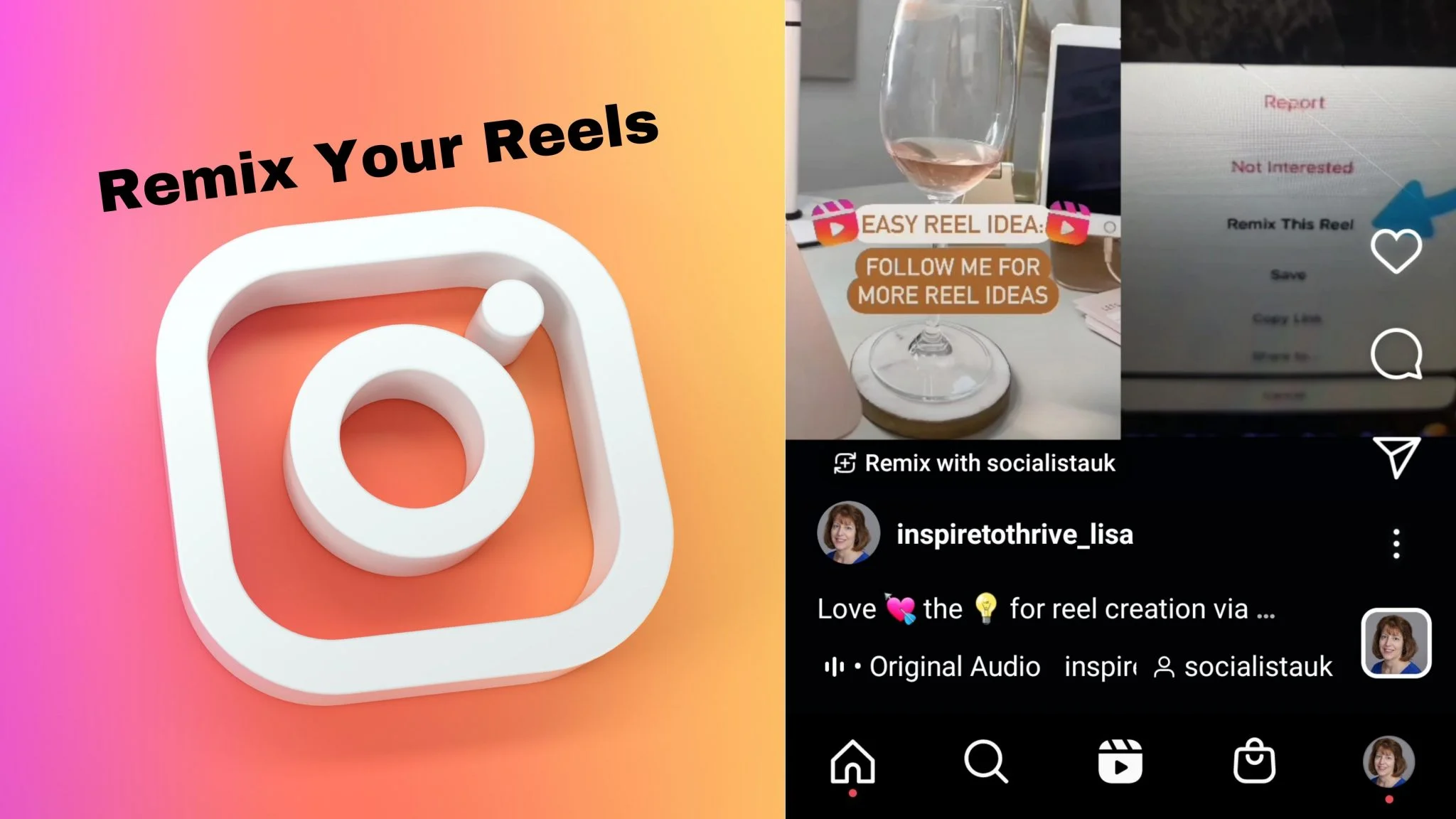 Product Tags Available
You can also include product tags in your reel videos. According to Instagram:
You must be approved for Instagram Shopping and complete setup before being able to tag products in Reels.

During creation, you can tag up to 30 products or a collection to feature in your reel.
Not only that, but shopping tags can be added to Instagram Reels, Live, Stories, images, and video posts by businesses or their shopping partners, and qualified public Instagram accounts.
Businesses can also create an affiliate program to allow creators to share their products and earn commission by adding affiliate tags to their Instagram content.
Instagram Reels Download
You can download your reels to save them.
Tap the new Reels tab next to the IGTV tab and choose the Reels video you want to download to open it.
Once you have the Reel open, tap the three-dots icon in the menu at the bottom of the screen, and then,
Tap Save.
Why would you want to download your Instagram reels? So you can repurpose them on other popular social media networks. With all the time you take to develop them, you may as well repurpose the video content.
Instagram Reels Downloader
Now, if you are using Instagram on an Android device you can use their downloader app. The same can be done for iPhone users as well with their Apple app.
Both Instagram downloader ads allow you to click on the 3 dots next to your reel to copy the link. Then, use that link to go back to the Instagram reel downloader app and paste it there.
Boosting Your Reels to Market Your Business
If you want to pay to boost your reels you can do that in the Meta Business dashboard. This is another way to promote your business on social media networks.
However, you do have to use the Meta dashboard to boost reels so be sure your Instagram account is connected to your Facebook page. 
Want to view private Instagram users? It is our most popular tutorial on Inspire To Thrive.
Your Turn 
Are you ready now to get your video reels moving? Did you learn anything new from this Instagram reels tutorial?  Do you have ideas you want to share with us? I'd love to hear from you if you have tried this kind of content.
Since these new features rolled out over a year ago, they do generate more engagement and impressions than regular posts on Instagram. Finally, be sure to add reels to your social media marketing strategy!
FAQs
What are Instagram reels?
Instagram reels are videos in a vertical format.
How long can video reels play?
Your reels can be up to 90 seconds long on Instagram.
What is the actual size of a reel?
A reel is 9:16 (1080×1920) or a vertical full screen on Instagram.
How do you make reels?
You can make them on Instagram by hovering over your story option or on the left-hand side of the app. You can create them in Canva as well.
Where can you share reels on Instagram?
In direct messages, your feed, in your story, and even to your Facebook feed.
What can you add to video reels?
You can add Instagram stickers, hashtags, effects, music, and templates that may be used
Can you comment on reels?
Yes, comments are now available on reels too.
Can you turn comments off for reels?
Yes, comments may be turned off.
What is remixing a reel?
Remixing a reel on Instagram allows users to incorporate other users' reels into their own posts.
Can product tags be used in a reel?
Yes, you may add product tags to a reel with approval from Instagram.
Can you save your video reels?
Yes, you may download a reel or just tap save. There is also a downloader app for them.
Do reels help visibility on Instagram?
Yes, right now they show in the algorithm more than a post or a story.