Snapchat For Business
It has been stated that "Over half of the users of Snapchat are between the ages of 13 and 17". Based on this fact, you may believe the myth that Snapchat is for individual users only and that Snapchat for business is not viable.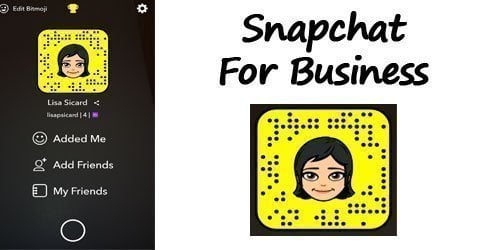 Well, it's not true! Next, to Facebook and Twitter, Snapchat is a great tool for your business.
Are you ready to hop on the Snapchat trend? Are you ready to get started to target millions of audiences via Snapchat?
Here's everything you need to know about Snapchat for business!
Why Snapchat?
With over a thousand million active users daily and 400 million snaps per day, Snapchat is the ever-growing social platform to engage!
Popular brands are using Snapchat to tell daily stories that engage and thrill audiences. As we all know, Snapchat stories last only 24 hours.
But within 24 hours, it will be nearly possible to get 1 billion views if you use a string of snaps that are creative and engaged.
With over a thousand million active users daily and 400 million snaps per day, Snapchat is the ever-growing social platform to engage! #snapchat
Click To Tweet
How To Use Snapchat for Your Business?
If you're looking to connect with your community in a new way without spending too much of your advertising budget, consider the below-given strategies to use Snapchat for business.
# Share behind the Screen Footages
It means sharing stories that happen in your office during holidays or after working hours. Snapchat users always love receiving stories that are engaging, interesting, and in real-time.
# Share Coupon Codes and Discounts
Snapchat is the hook for flash sales. So take the advantage of Snapchat's ability to create a message that disappears within 24 hours to offer specials, coupons, and discounts to drive followers to your website or into your store.
# Tell Stories in Real-Time
Snapchat stories have the ability to spread wide as friends will be more enthused to share with their friends or colleagues whatever they think is fun or entertaining.
When it comes to businesses, you can take the advantage of this storytelling feature by creating how-to videos, short video kits, and other forms of engaging content. Make sure to create a little funny to make your video more viral.
# Highlight Special Events
If you're hosting a concert, or any live events like new showroom openings, anniversaries, etc. make sure to create a real-time story based on this.
This will give your customers/audience/followers direct access to your live event, no matter where they are.
# Demo of New Products
Nowadays, almost all marketers are using Snapchat to make a serious impact with product launches. Snapchat is the ideal platform to start releasing videos and pictures of new products.
# Rewards & Loyalty Points
Use Snapchat to provide loyalty points and rewards to your followers. You can create a story in such a way by keeping the discount and promotional code at the end of your Snapchat Story.
Only those who watch your story until the end will have the information and instruction they need to get the prize.  You can also craft a story by telling the customers that those who respond directly to you will get a reward.
For example, if they send their selfie snap of using your product or service, they will get the coupon. This will trigger the followers or your customers to make a certain action which in turn increases your Snapchat engagement
Apart from these, there are many ways to use Snapchat for business, to announce, to engage, and to appeal or all of the above. Now, let us discuss how to start a Snapchat account for your business.
How to Start a Snapchat Account for Your Business
Decided to take the advantage of Snapchat for your business? Here's a step-by-step guide to getting started
# Download the App
Start the initial process, by downloading Snapchat for free from either the App Store or Google Play.
Then once you have the app, you can sign up for an account by selecting your username, email and password.
# Find Some People to Follow
After signing up, you need to find people to follow! You can import contacts from your address book or else add people by searching usernames.
You can also add people by taking a screenshot of someone's snap code. Thinking about what does it mean by snap code? Let me discuss below:
# Make Your Own Snap Code
To create your own snap code, long-press the big Snapchat logo on the main options page and you'll get the opportunity to take a series of selfies.
Those photos altogether create a snap code which you can then share with others so that they can easily add you to their contacts.
# Customize Your Profile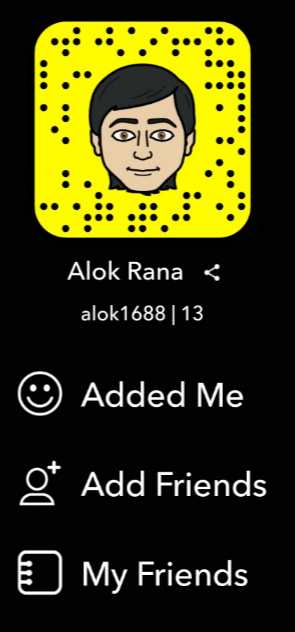 Hope you are all aware of the Snapchat Avatar picture. Yes, the yellow square with a white ghost in the center, right? You may have seen them on Twitter as many peeps use them for their profile pictures.
To change your avatar photo, click the ghost image, say "Cheese" and get ready to pose for a selfie! Your camera will snap a few photos automatically, which will be combined to create a GIF and, create your own avatar picture.
You can also opt for other pictures from your gallery, such as a company logo or group photo.
# Interacting With Other Snapchat Users
You can interact with other Snapchat users or your followers by,
Adding users
Viewing their stories
Sending animated snaps
Instant messaging
What Are the Effective Ways to Advertise your Business via Snapchat?
As per recent trends on Snapchat, there are three main ways to promote your business:
Snap Ads
Sponsored Geo Filters
Sponsored Lenses
# Snap Ads
These Snap Chat ads are full-screen vertical videos that are created with some type of interactive elements such as a call to action with a specific link to visit.
These video ads play automatically with sounds on and will provide information about your company and what services you're offering.
# Sponsored Geo Filters
It allows sending snaps from specific locations. Geo Filters are used to take a snap with the location details including what you are doing, where you are in a Snap!
For example, if your business has multiple wings, you can set the geo-filters to your specific locations. These types of ads are the least expensive on Snap Chat.
# Sponsored Lenses
Sponsored Lenses are just like Sponsored Geo Filters in which filters are applied after a video or picture is taken, before sending to friends or adding it snap story.
Lenses have special facial recognition technology, which allows users to become dogs, cats, magicians, etc.
Tips and Tricks to Follow While Using Snapchat for Business
Upload Content or Story Regularly
Interact With Other Users
Use Sponsor a Snap Ad, Sponsored Lenses, and Geo Filters
Final Thought,
The above given are a few of the important things you need to be aware of while thinking about using Snapchat for business.
Have you used Snapchat in your marketing strategies? What kind of results have you seen from this increasingly popular social app?
Share your comments below!
Latest posts by Alok Rana
(see all)