If you're like most people, you probably scroll right past the little circles containing someone's Instagram highlights without giving them a second thought. But if you're an aspiring influencer or business owner, those little circles could be your ticket to increased engagement and reach. In this blog post, we'll show you how to increase your Instagram highlights views so that you can get the most out of this often-overlooked feature.
That is unless your account on Instagram is set to private.
What Are Story Highlights On Instagram?
Instagram highlights are the stories that you choose to highlight at the top of your Instagram profile. They have circle shape covers that you can name.
This feature allows your Instagram stories to remain on the network after 24 hours when you add them to your highlights. You can make your own creative covers for the highlights feature.
These highlight covers are prime property on your Instagram account as they are front and center. Use them to build your audience!
Increase Your Instagram Highlights Views
Use Descriptive Titles and Cover Images
The first step to getting more views on your Instagram highlights is to make sure that your titles and cover images are descriptive and eye-catching. After all, if someone is scrolling through their feed and sees a bunch of boring titles and images, they're not going to stop and click on yours.
Instead, try to come up with titles that accurately describe the content in your highlight, but also pique people's interest.
For example, instead of titling your highlight "My Favorite Recipes," try something like "10 Instant Pot Recipes You'll Love." As for your cover image, make sure it's colorful and visually appealing.
A good rule of thumb is to use an image that would stop you in your tracks if you were scrolling through Instagram.
See the great example from my favorite social media management tool, Agorapulse below. Of course, you can use a tool like Canva to create your own Instagram covers.
Utilize Hashtags
Just like with regular posts, utilizing hashtags is a great way to increase the reach of your highlights. When choosing hashtags, go for quality over quantity—aim for popular, relevant hashtags with low competition that accurately describe the content in your highlight.
And don't forget to update your hashtags regularly so that they remain accurate and effective. I've noticed some people using hashtags in comments vs. on the post itself.
Something to try out and monitor as things change fast on this photo-sharing social media network. The algorithm is constantly changing and you must be ready to pivot there all the time.
Feature User-Generated Content
If you're struggling to come up with fresh content for your highlights, consider featuring user-generated content (UGC). UGC is a great way to connect with your audience and give them a voice—plus, it's free!
When featuring UGC in your highlights, be sure to credit the original poster in the caption so that they know you've featured their content.
Not only will this help build goodwill between you and your followers, but it may also encourage other users to submit their own content in the future.
Tease Your Instagram Highlights
You can post teaser images on your feed or in your stories to give people a sneak peek of what they can expect to find in your highlights. Or you could ask them to "save" your post as a reminder.
This is a great way to get people interested in clicking through to your highlights and increasing your Instagram highlights views.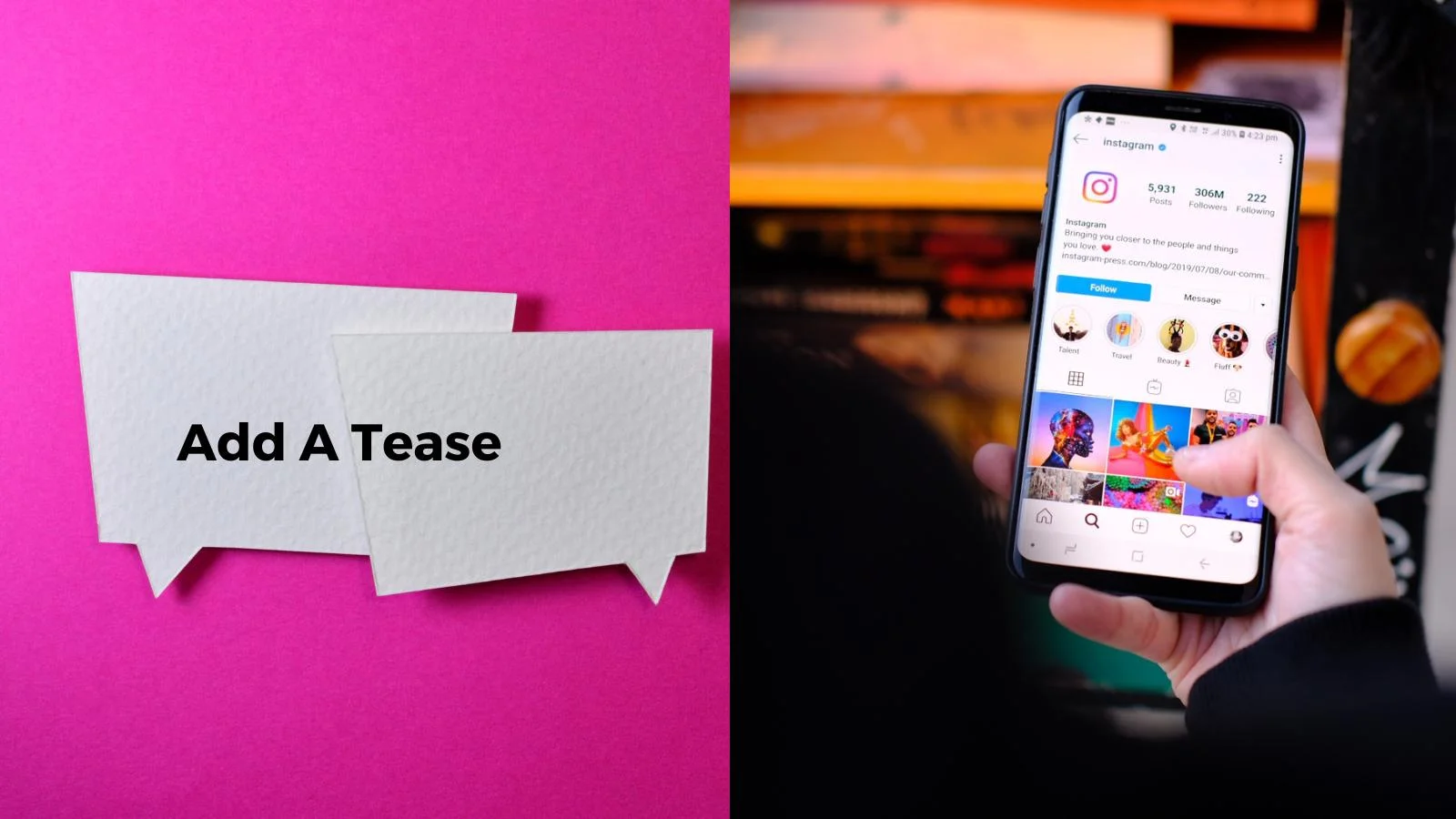 Engage With Other Users
One of the best ways to get more eyes on your content is to engage with other accounts in your niche. Like and comment on their posts, and follow accounts that interest you.
Chances are, they'll return the favor and check out your account—including your highlights and increase your Instagram highlights views.
Use Calls To Actions To Increase Instagram Highlights Views
Asking your followers to check out your Highlights is a great way to increase views. You can do this by including calls-to-action in your posts or Stories.
Furthermore, by adding a highlight reel cover that says something like "New highlights!" or "Check out my new highlights!" CTAs can be in the form of text, images, or even videos. And on Instagram, CTAs are usually included in the caption of a post or in the comments.
Call To Action Copy For Your Instagram Stories
"Double-tap if you love it!"
"Tag a friend who needs this in their life!"
"Swipe up to learn more!"
"Hit the link in our bio!"
"Shop Now"
. "Sign up for exclusive discounts in our newsletter!"
7. "Follow us for more great content like this!"
"Check out our website for more info!"
"Like and comment for a chance to win a [insert prize]!"
"Stay tuned for more from us!"
Promote Your Highlights On Other Platforms
If you have a following on other social media platforms, make sure to promote your Instagram account—and specifically, your Highlights—on those platforms as well.
To increase your Instagram highlights views, you can share links to specific highlights on Twitter or Facebook. Or you could even embed them on your website or blog.
First, find your link to the story's cover. See the example below:
https://www.instagram.com/stories/highlights/17842171366280822/
Then you will need a 3rd party tool like Sociablekit to create the widget for your site. SociableKIT is a powerful tool that allows you to easily display your brand's social media content on your website.
You may have to wait up to 24 hours like I am for them to get your feed ready so you can display it on your website. Then your readers will be able to view Instagram highlights right on your blog or website.
Share Your Highlights To Extend Its Reach
Did you know you can easily edit and share your Instagram highlights? It's easy to do when you click on the highlight and use the 3 dots: See the image below.
Notice that you can create reels from your stories too! There is even a QR code feature you can use. What great ways to increase your Instagram highlights views in no time!
I can't wait to try this one out today. Oftentimes, when you research and teach things, you learn more.
Conclusion Of Using Story Highlights On Instagram
Using the Instagram highlights features to their fullest gain boosts your Instagram reach today. Experiment and see what works best for your audience and your business on Instagram today.

FAQs
What Are Instagram Highlights Used For?
They are used to highlight stories at the top of your Instagram profile. They have circle shape covers that you can name.
How Do You Name Your Instagram Highlight Covers?
You can create any name you want for them, the shorter the better. There are a number of limited characters in the space.
What Are Cover Images?
These are the images seen on the top of your Instagram page as highlights. They should represent the content you will use for them.
Can You Share Instagram Highlights?
Yes, you can share them on Instagram and on other networks, and on your website with an embed tool.
How Do You Create Reels From Instagram Stories?
Use the create reel button on the bottom left of the story feature. It will take you to a page to pick your music for the reel.
How Many Instagram Highlight Covers Can You Have?
You can have up to 100, but only 4 show up on mobile devices. On the desktop, you can view 6 highlight covers.
How Do You Add A Cover On Instagram?
Add the new button next to other covers or for a new one. Then choose your highlight.
How Do You Change An Instagram Cover Photo?
Click on it, edit highlight, then you will see the edit cover above to change the Instagram highlight cover. Bonus tip: Use Canva to create them.