It seems like everyone is online these days, especially given our current situation. The digital world seems to be growing by the second, as it has become, by far, the most preferred space for communication in the 21st century. That's why social media for business has grown exponentially.
Not only do we build up our relationships online, but we interact with each other from one point of the world to another. The digital space has broken down borders and allowed us to seamlessly connect with people across the globe – with ease.
Social media is probably the most visible type of communication in the digital world. With so many different channels, social media has changed our way of seeing the world. Thus, it has had a huge impact on our daily lives – both positive and negative.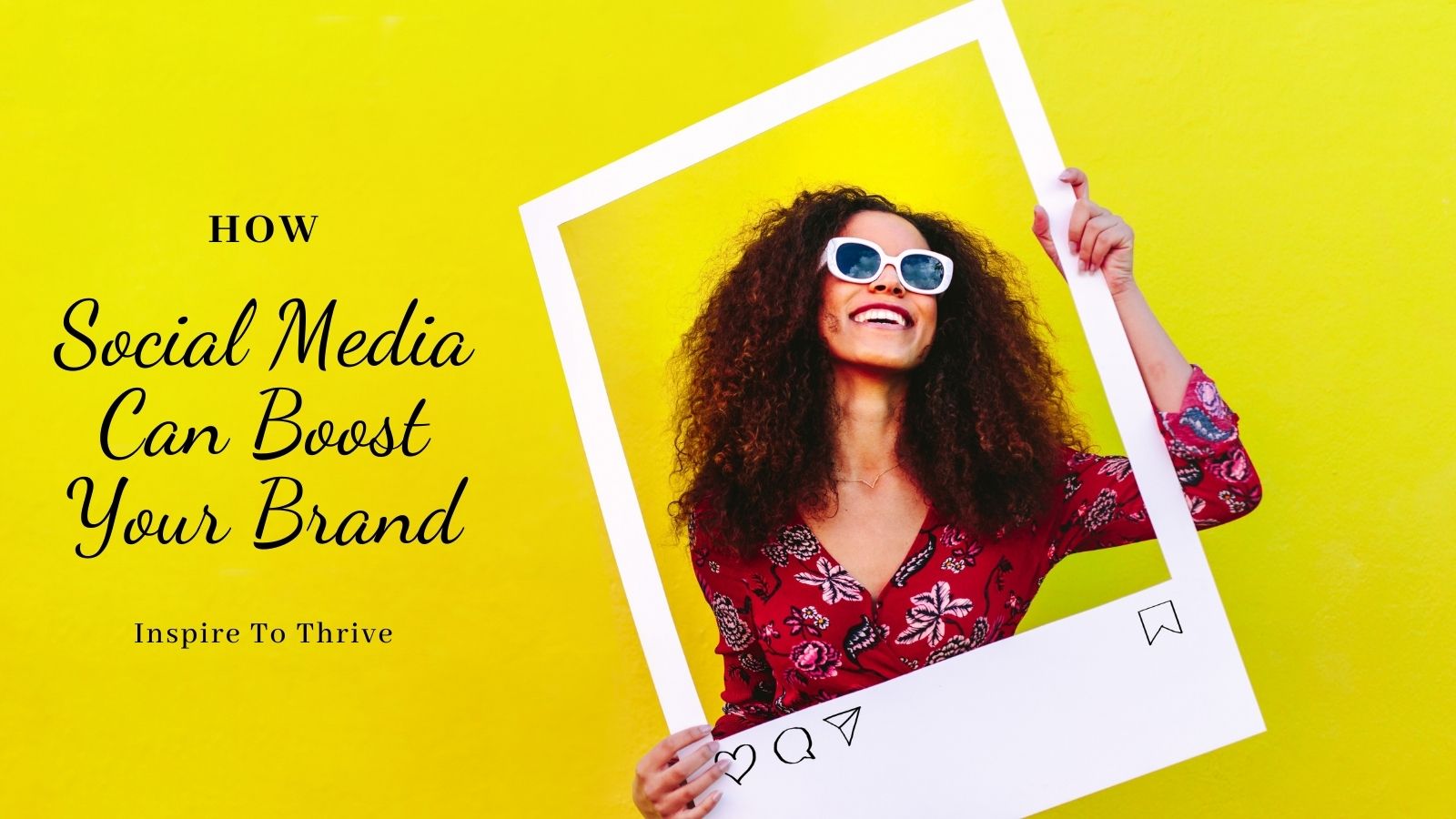 Social media is a great communication tool for both businesses and individuals. Your business can really grow if you use this medium properly.
Social media allows you to reach out to any point of the globe and to expand your relationships through the digital universe.
Hence, allowing you to really open up opportunities to grow your business.
Benefits Of Using Social Media For Business
Social Media has not only changed our perspective on human relationships but has also brought an important mechanism to the modern business world.
Whether you're just now starting up and need to generate awareness, or you're looking to take your existing business to greater heights, social media can be a great tool for your business needs.
Here are a handful of the many benefits of using social media for business.
Brand Awareness
You can have the coolest brand with the best products in the world. However, if no one knows about you, your revenue will be zero.
Social media is a great platform for spreading the word and letting your prospective buyers know about the value you bring to their lives.
Building SEO Value with Social Media For Business
While social media does create links, it isn't a great place to do link building for SEO purposes solely based on the links themselves. It does, however, still offer tons of opportunities in the SEO space. Google looks at the stats on your site.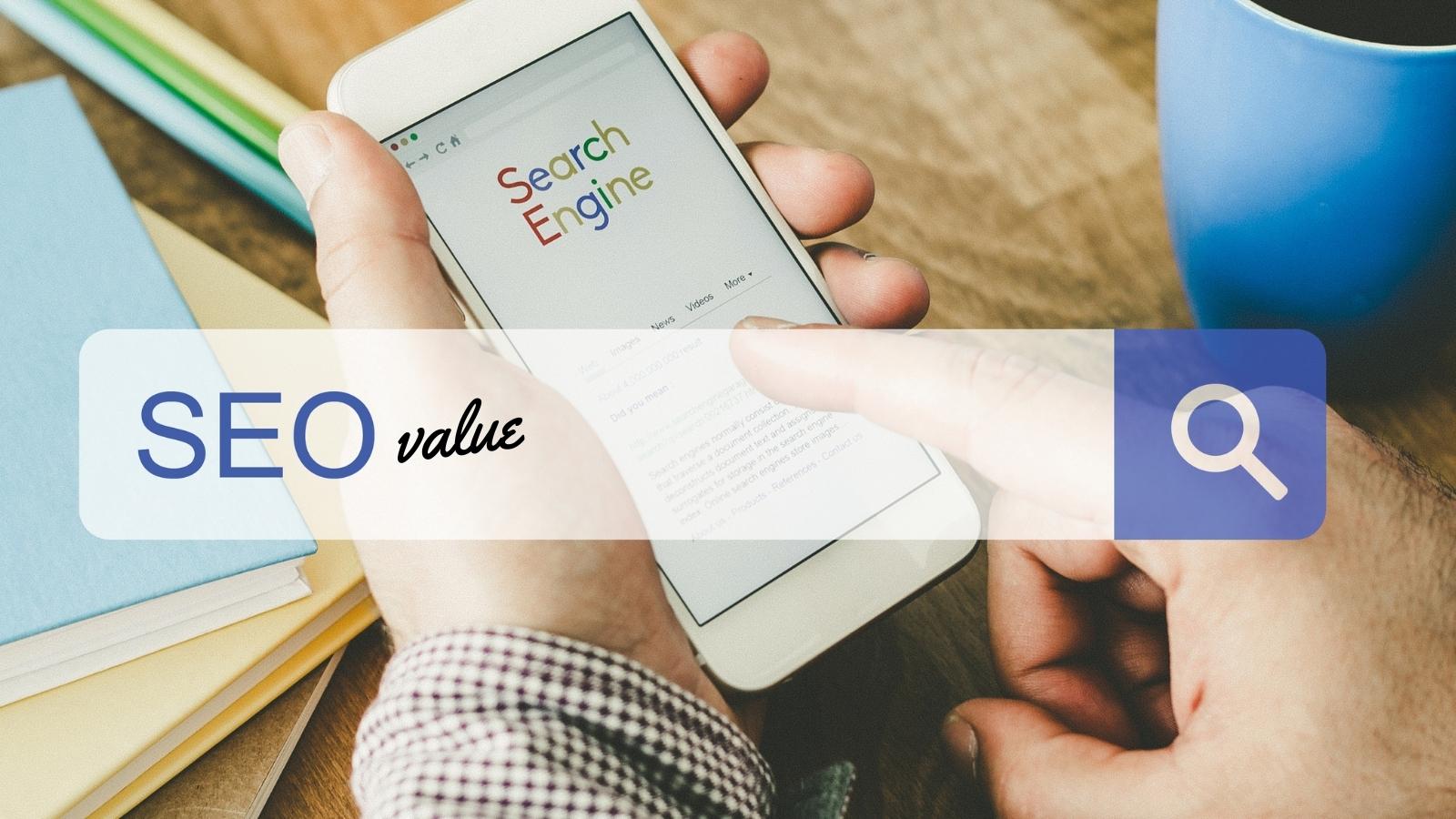 If you are sending traffic from social media, not only does this boost your traffic. But it boosts traffic from people who were interested enough in your content to click on your social media posts.
This can help with critical stats that will signal to Google that your site is valuable, and in a roundabout way it will help you bump up your search results.
Increase Brand Engagement
People connect more with brands that try to connect with them. Social media is a great tool to help you do just that. When using social media for your brand, make sure you're engaging with your followers.
Respond to comments, track mentions and engage with those posts, try to fix issues if you find negative comments, and just generally interact with other users. This shows your followers (aka – your customers) that you care, and it helps forge lasting relationships.
There is so much value in social media. These are just a few of the ways your business can benefit. But before you get any benefit, you need to know where to focus.
Where to Focus Your Energy
So, you're probably wondering, how can I profit from Social Media?
As you know, there are a ton of social media platforms available these days. With so many options available at your fingertips.
You hear tons of chatter about sites like TikTok and Snapchat, but today we will focus on four of my favorites. Four of the giants in the industry that add tons of value for businesses:
Facebook
Instagram
LinkedIn
Twitter 
Each of these channels is great for growing your business, but they each add value in different ways. So, it's important to understand how to approach each channel so you aren't just posting and generating limited to no results.
Again, it's important to note that there are so many options outside of the four listed above, but if we explored them all, this article would be 20,000 words long! So, while the four sites presented below offer so much value to your business, make sure you look at other channels as well that align with your audience.
The most important thing is to understand where your audience hangs out online and then target those channels.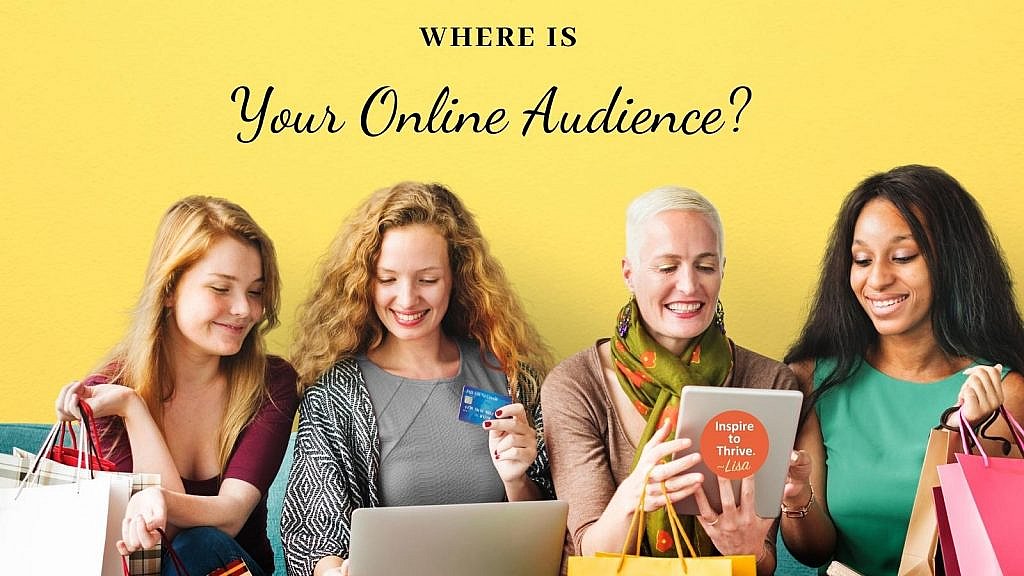 With that in mind, let's dive into the value the four above-mentioned channels offer, starting with the monster of them all, Facebook.
The most important thing is to understand where your audience hangs out online and then target those channels. #socialmedia
Click To Tweet
Facebook (Now Meta)
This is by far the most used Social Media platform in the world. According to Statista, there were over 2.9 billion users on Facebook as of Q3,  2022. However, time spent on this social network has been going down. As a matter of fact, Meta is now laying off over 11,00 workers this week.
Obviously, not all of those Facebook users are in your target audience, but with numbers still that large, there is definitely a serious market for you to grab.
Facebook is especially useful if your audience typically is in the 25-54 generation. While there are people of all ages on Facebook, that age range seems to dominate the platform and account for the largest demographic of users by age.
Whether you use your personal account, create an account for your business, or even start a group. Facebook is a great place to be.
Facebook Personal Profile
While you can get a ton of engagement from your friends and family, I don't recommend using your personal Facebook to grow your business.
Keep your personal stuff personal. Don't post business-related content on your personal page, for example. That said, you can invite select people to follow your business page, and then they can find out about your awesomeness that way.
Facebook Business Page
A business case is a great way to grow an engaged following. It also allows you to post advertisements and sponsored posts to help your posts reach further. You can add your branding, company info, calls-to-action and so much more.
The organic reach of business page posts isn't what it used to be, but there are still a lot of opportunities if you use this platform properly.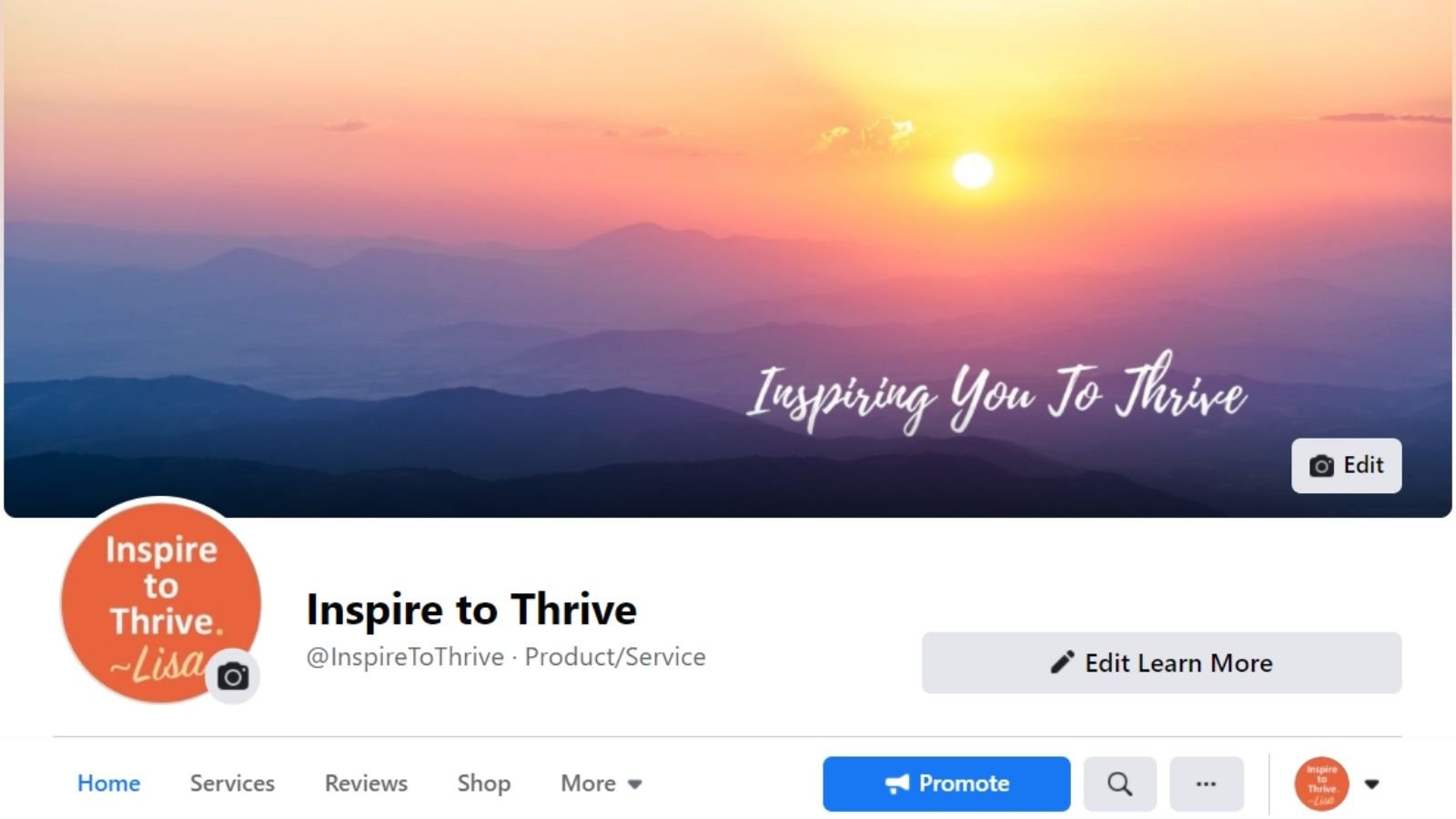 And, if your target audience is within the age group mentioned earlier, this is a place you can't afford NOT to be. However, be sure to have more than 1 admin on your page as Meta has been unpublishing and taking down some business pages recently.
Facebook Group
A Facebook Group can be really valuable…if you have the time. It can add tons of brand exposure, but to make it valuable, you need to be really dedicated to managing your group and encouraging engagement.
Post things like polls, articles, questions, open-up days where your members can post their content, and the list goes on. In other words, you need to be actively engaged to create a community where others become active and spread the word.
Here's a great Facebook Group to check out that was created by my colleague Chayan Chakrabarti. It grew from nothing to over 9000 members in short order. Check it out as a great example of a successful group if you want to move in this direction.
While Facebook may be the biggest, it isn't the only game in town. Let's take a look next at the photo- and video-sharing network, Instagram.
Instagram
This photo-sharing platform went from a place where people just shared photos with friends and family to a place where you can really highlight your brand and get creative through photos, short videos, Stories, and more.
Instagram has over 1 billion users around the globe, with an average age of users under 25. While it's a younger audience as far as the largest demographic, there are also tons of users from across the broader over-25 demographic, so you can really make strong connections here.
Instagram is incredibly useful for engaging your audience with creative multimedia content, such as photos, videos, 'Stories', 'Reels', and live-stream actions. Therefore, you really have a chance to express your brand's personality and create meaningful, fun connections with your audience.

Another great opportunity for brands, beyond presenting their own creativity, is to work with Instagram influencers. These influencers are Instagram users with huge, loyal followings.
They will typically work with brands for a fee to incorporate your products into their photos and videos. This is a great way for brands to connect with new potential customers through positive word of mouth and association with respected influencers.
Here's a great example from Target. The major retailer worked with Instagram Influencer and Digital Creator Zack King on the following promo spot. King has over 24 million followers, and the video was viewed nearly 9 million times. That's a lot of views and brand exposure for Target.
LinkedIn
Different from the social elements of Facebook and Instagram, LinkedIn was designed strictly for business. It is essentially a networking platform exclusively made for professionals. You won't (or at least you shouldn't) see posts about users' cats or family vacations on this channel.
LinkedIn is great for B2B marketing and for promoting your professional brand and growing your career. It's a perfect venue to seek and even get hired for jobs while sharing resourceful, informational content with your connections.
It's a community for business owners and workers that connect mostly on professional levels, making it more formal than the other Social Media platforms. LinkedIn is a really helpful resource for companies that are seeking to connect with other businesses, and for like-minded professionals to collaborate and share ideas to help one another grow.
I've found LinkedIn to be a great place for me professionally. I actually wouldn't have my current role at Granite Creative Group if it wasn't for stumbling upon a job listing on LinkedIn that was posted by the agency's parent company.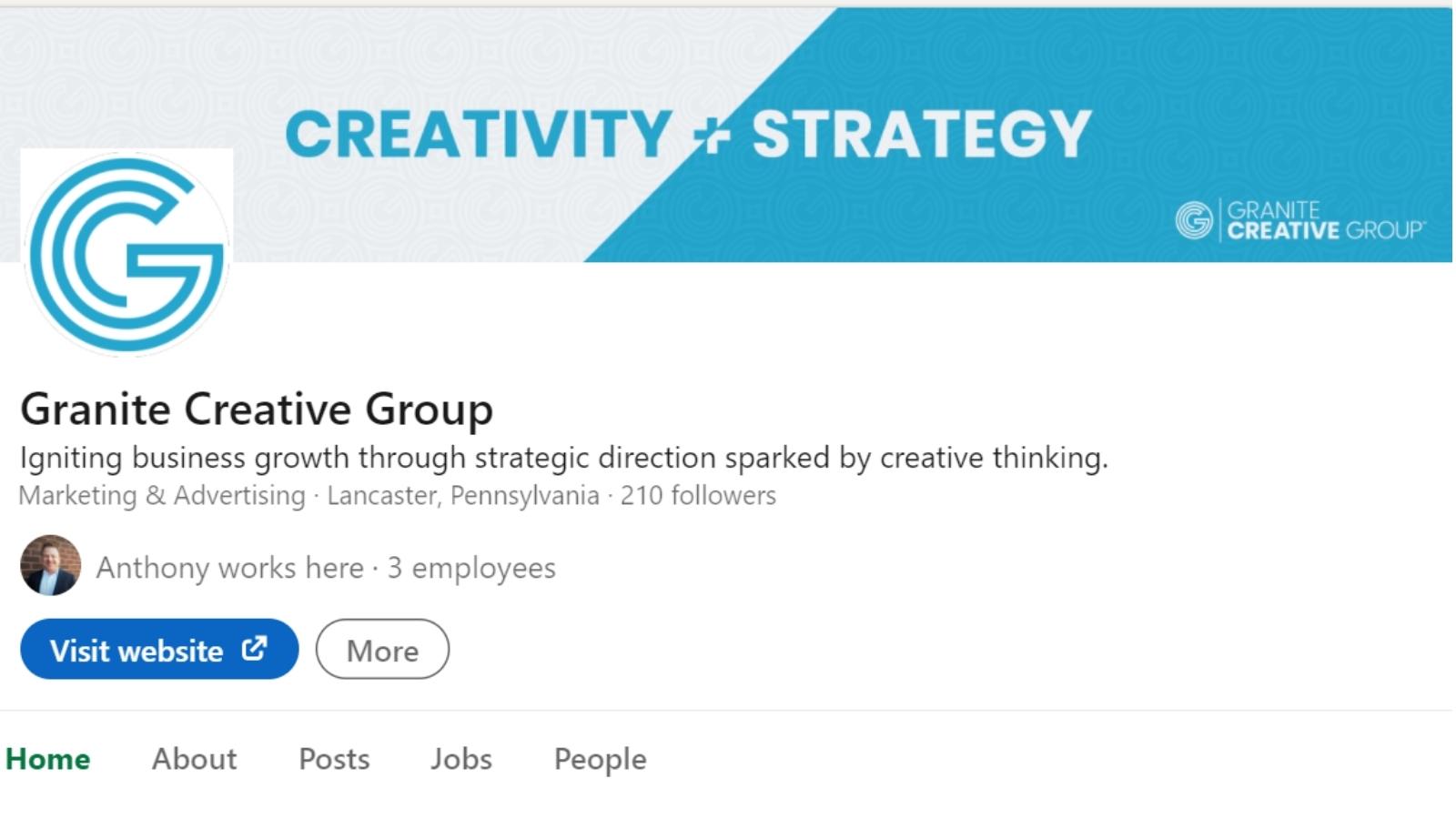 Its value, however, goes far beyond the job search. You can use LinkedIn for lead prospecting. There are lots of decision-makers on LinkedIn.
Typically, it can be challenging to connect with decision-makers at a company, but LinkedIn opens doors to do just that, as long as you play your cards right.
An Expert
Focus on positioning yourself as an expert in your field. Post often and engage in conversations with other users.
As you begin to build a presence and create relationships with other users, you can start to do outreach through the message feature. And you can even purchase InMail to conduct larger-scale messaging in the hopes of boosting your success rates.
Remember, however you choose to use LinkedIn, make sure you do so in a professional manner. Those who use Facebook-friendly tactics or post content that is unprofessional or too personal on LinkedIn are often called out, and that can have a seriously negative impact.
Twitter a Great Tool in Social Media for Business
This platform has a brilliant marketing strategy: 'Give everyone a voice but cut the noise'. Influencers around the world, journalists, self-made business people, political figures and so many others use Twitter to build relationships. They also use Twitter to share articles, stories, and posts.
It's a great tool for making strong connections, and to me, it sort of serves as a bridge between the style of LinkedIn and Facebook.
By marketing on Twitter, you can show a bit more of your personality, and brands can show more of your personality as well. Whether building your personal brand or your company's brand, you can use Twitter to engage other users, hold real conversations, and grow your authority in a particular field.
While other channels frown upon over-posting, it's ok to post a number of times in one day on Twitter. In fact, if you want your Tweets to get any traction, you have to post at least 3 or more times every day. Otherwise, no one will see them.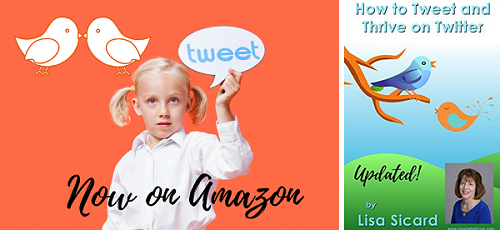 Engagement for Twitter
Twitter is all about engaging. If your brand has a Twitter account, you need to be sure to have someone assigned to listen to conversations. Not only that but getting involved as well as actively growing your following and starting conversations.

Try asking questions. While it's important to post links to articles, you also need to add text posts that ask a question or give users another way to engage.
You should also be sharing content from other users. And mention them when you do. By sharing others content, you can effectively reach their audience as well. Then if you show them you are engaged with your content, they will likely start to share your content, thus increasing the reach.
Below is an example of a recent post from the owner right here on Inspire to Thrive, the one, the only, Lisa Sicard. The post mentions both myself and Sue-Ann Bubacz, a very talented content creator and marketing pro.
This is a great example of how both Sue-Ann and I then responded, mostly because Lisa is amazing, but also because we were notified by Twitter of the mention.
How to Build Relationships for Business, Digitally https://t.co/6krN7JrkFe

— Sue-Ann Bubacz (@SueAnnBubacz) March 4, 2021
Twitter is a great place to make strong connections like these and to really grow your brand. Again, this works both individually and for brands. Lots of brands have GIGANTIC followings and drive a lot of business this way.
So check out Twitter and go in with a strategy aimed at creating real connections to grow your brand and your business.
Wrapping it Up on Social Media for Business
Although managing these four options all at once may not seem all that challenging on the surface, building a Social Media presence is not an easy task. It takes a serious amount of commitment to really stand out from the rest of the competition.
To ensure you are successful and continue to be so, make sure to stay up-to-date with the latest social media trends. The second you stop keeping up with the trends in the second you fall behind and become outdated.
Social media changes fast, so make sure you are on top of things.
To ensure you are successful and continue to be so, make sure to stay up-to-date with the latest social media trends. #socialmedia
Click To Tweet
How to Start with Social Media for Business
Start by narrowing down your options. You should spend your time (and money) on platforms that not only have large user bases but also on channels where your target audience actually hangs out.
You'll also need to define your goals and objectives to keep your efforts on track and ensure you actually benefit from being on social media.
Focus on improving your customer service as well. You will find that once you open up your business to social media, you can learn a lot about what your customers are thinking.
Always 'on', must be imperative, learn about your audience 'what are they sharing?', 'what are they following?', 'how much time do they spend online?', 'what they like?', 'what they unlike', habits, their 'wants' and 'needs',  and determine which social platforms they're already using.
First things first. Build your own audience in your niche. Then track your traffic and engage a community of loyal users.
The trick to achieving an established social media presence is to first know who you are dealing with. Then respond to their expectations while adding value so they keep coming back for more.
How are you growing your social media for business presence today? We would love to know more in the comments below.
Latest posts by Anthony Gaenzle
(see all)