With over 450 million active users, Pinterest can be a marketing powerhouse for your humble online store – wondering why? Pinterest users are known for proactively searching for things rather than just scrolling. You can drive Pinterest leads to your online store.
Because of this, many are buying products they find on Pinterest more organically and at a higher rate than any other social platform.
If you're looking to revitalize your marketing strategy & compete in your niche, it's time you introduce Pinterest to your ad strategies.
Here's a step-by-step guide on how to use Pinterest to lead traffic to your online store:
But First – What Is Pinterest, And Why It's Different?
Simply put. Pinterest is a "Social Media" platform that lets users AKA "pinners," save pins that contain links, images, descriptions, etc., onto different boards for later use. Users can build pins by uploading images and links manually, stumble across exciting pins, or find pins they are looking for via search.
By marketing your products via pins, you can expose them to a whole new world of interested consumers looking for the next new thing. Therefore,  generating tons of responses and leads for your business is a jiffy, and with no hassle or cost.
Still not convinced, look at these statistics:
Over 98% of people report trying new things they found on Pinterest.
Pinners are 39% more likely to be shoppers than non-pinners, and they often spend 29% more than non-Pinterest users.
Over 93% of pinners have used Pinterest to plan, research, or buy products.
Over 80% of Pinterest traffic comes from mobile.
Impressive, right? If used properly, Pinterest can revolutionize your marketing, especially if you target millennials and women as they make up 76% of its user base.
Drive Leads From Pinterest – A Complete Step-by-Step Guide
Convinced by the Pinterest marketing strategy?
Here's a brief guide on how to get started & get leads on this wonderful platform;
1) Create A Pinterest Business Profile to Drive Leads From Pinterest
Signing up for a business account with Pinterest is just as easy as signing up for a personal one. You can also convert your personal account to a business one just as easily.
Going for the business account can offer you many extra benefits, including rich analytics, to track your pins and conversions and the ability to create ads.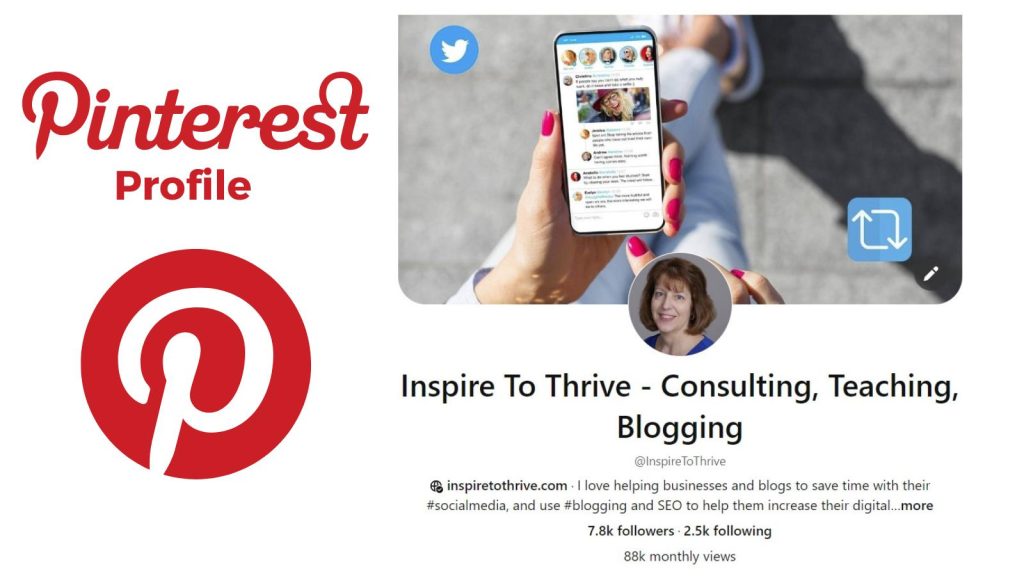 If you have other social media accounts, be it on Etsy, YouTube, Instagram, etc., make sure to claim it ASAP to your Pinterest account. Not only would you get access to the analytics, following, and content associated with this account, but you can also repurpose those posts to spruce up your Pinterest account
For example, claiming your Instagram lets you auto-post new Instagram posts as dedicated pins without any hassle.
Linking YouTube lets you add pinned videos to your Pinterest boards, allowing them to auto-play as users scroll past them.
2) Creating Pinterest Boards & Pins
To get started, create 5 to 7 boards that are related to your niche. If you deal with multiple types of products, dedicate separate boards for each & categorize them. Be sure to have 10 pins per board to get started.
Say summer fashion, coats for women, budget hairdressing, etc. And, of course, timing matters – find the best time or days for pinning.
These primary sources will entice users and generate leads; think of them as bright billboards, and you'll get the idea.
Before you start pinning, make sure to enable rich pins as this can give your audiences extra context about the pins, like titles, descriptions, prices, links, etc., and will lead to better click-through and conversion rates.
3) Design & Create Appealing Pins To Drive Leads From Pinterest
Different post sizes perform better on different platforms. On Facebook, it's landscape posts. On Instagram, square photos seem to do better. With Pinterest, however, we recommend focusing on long, vertical posts. In fact, Pinterest itself recommends starting with business posts sized in 2:3 ratios or say 1000 X 1500 pixels or 1080×1920 pixels.  (easily done with Canva!)
When making pins, go ultra-minimal or super colorful, depending on what you are selling. Make sure to avoid dark or over-bright images, though, as they are not repined often. Use warmer, more soothing colors as much as possible.
There are many different ways you can leverage long pins to get your business leads. Some of the popular ones are as follows;
Blog posts –These pins typically feature eye-candy headlines and subheads that prompt users to click ad check out your product blog posts.
Lead generation pages – Alternatively, you can create pins that lead directly to a lead generation or a sales pitching page, say, a discount sale advertisement.
Product pages – A no-frills approach, you'll just be pinning simple vertical photos of your product with a link to your store & a neat description.
As with any marketing efforts, you'll want to try and experiment with different pin designs and formats to see which works best for your business – get creative!
4) Optimize Your Pinterest For SEO (Search Engine Optimization)
A marketing giant, each pin can get 100 times more viral than a tweet. With each pin averaging around ten re-pins – to take advantage of these incredible numbers & grow your leads, it's crucial you optimize your Pinterest for SEO.
Make sure your boards have clear and concise names and be clearly descriptive of what users will find in them. This will help to drive leads from Pinterest to your website.
Also, use long-tail keywords in abundance – it can do wonders. Keep in mind that you are creating content FOR the users, so don't just add keywords for its sake: make sure the content is useful and easily readable.
To get the best results, pin during these times: between 2 to 4 pm and between 8 pm to 1 am, as this is when the traffic will be high. You can also get more SEO juice by repining, liking, and commenting on other users' Pinterest pins.
5) If Possible, Use Promoted Pins to Drive High-Quality Leads from Pinterest
Promoted pins are Pinterest's way of system for advertising to drive leads from Pinterest quickly. It's an auction-style program where advertisers (like you!) can make Pinterest itself promote your posts.
With promoted pins, you can get your posts – for a premium – to show up in your audience's feeds or in their search results. You can customize it with images, videos, etc. They'll look like regular pins save for a "promoted" tag on the bottom.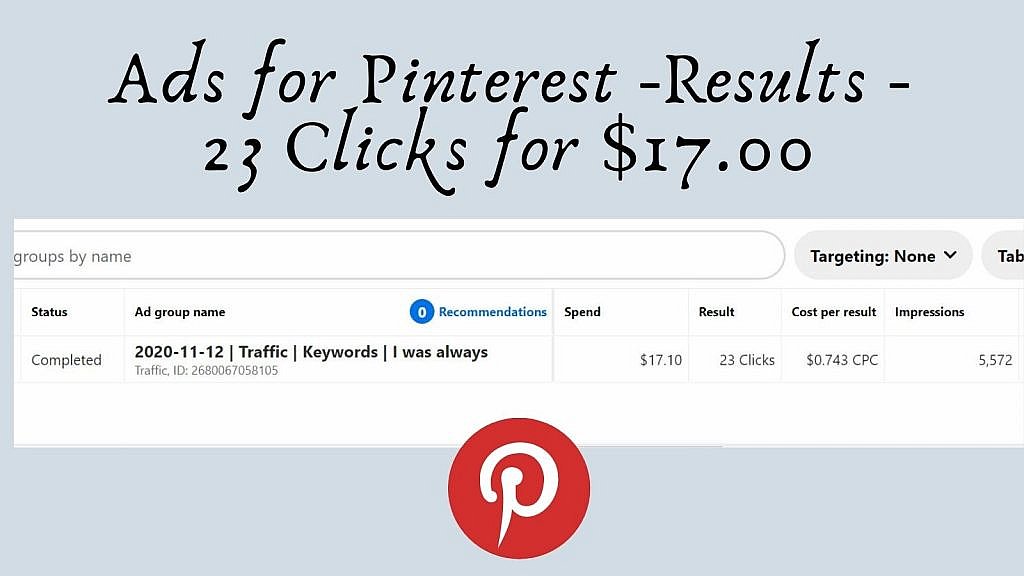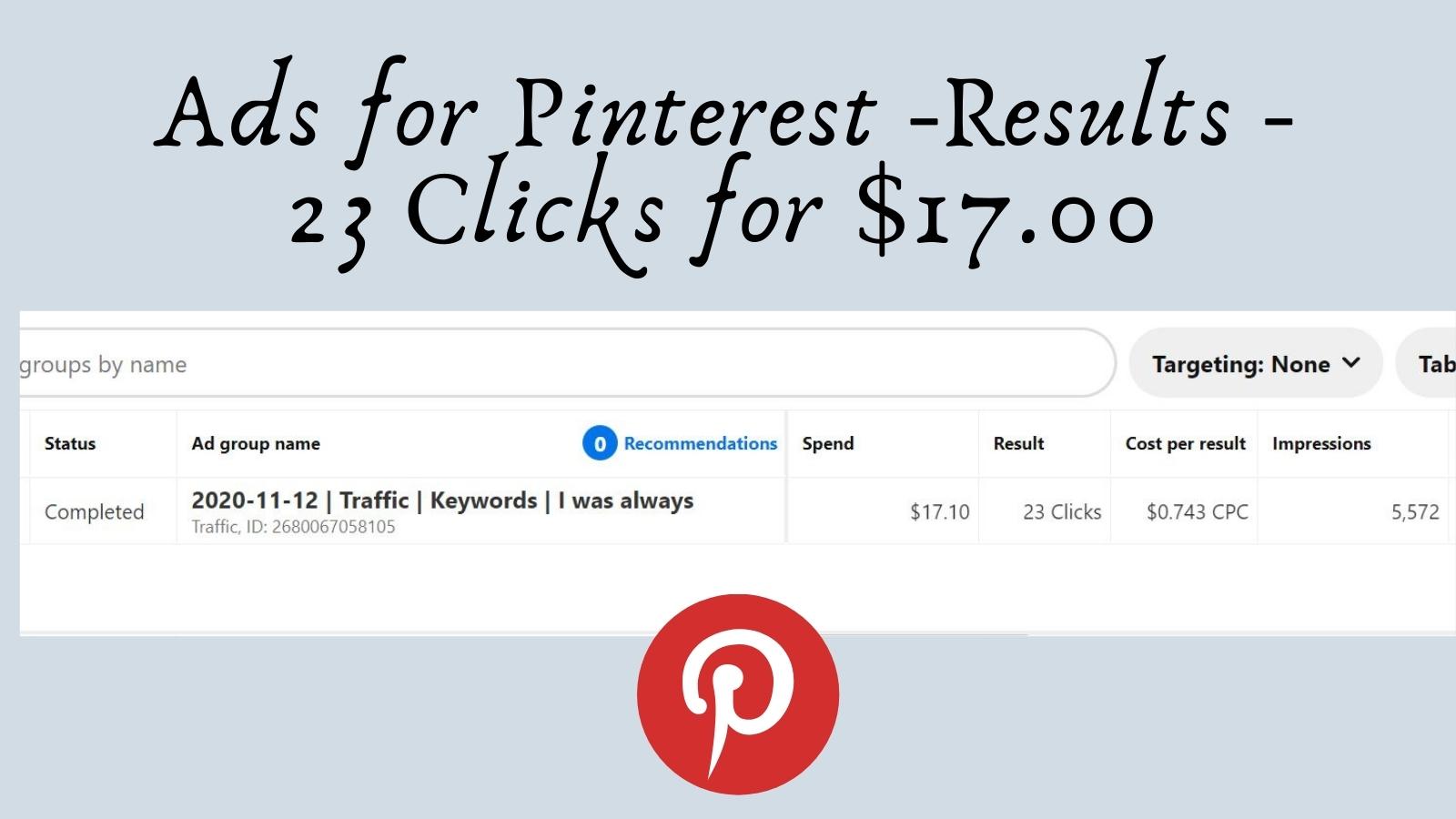 With their help, you can get more clicks, build brand awareness, and lead potential customers to call to action, like installing an app, sharing mail info, etc.
Building Business Leads With Pinterest – The Conclusion
In every possible way, Pinterest is unlike any social media platform out there because its users are as equally driven to search & find items as they are to share with others. This alone makes it the ideal fuel to fire up your market engine.
Indeed, Pinterest has extraordinary selling powers, especially when it comes to supporting e-commerce platforms. To ensure your success, try and better understand your customer base, and stay active and consistent with your pins, boards, and profile. Also, make sure to adjust your strategies with all the latest trends and happenings.
Keep in mind that good results can't be observed right away. It might take a few weeks or even months for you to notice any change. But be patent, stay consistent, and in time, Pinterest is sure to shower with great business leads.
Your Turn
What are you doing to drive high-quality Leads from Pinterest today? We'd love to know more in the comments below.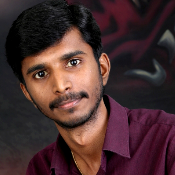 Latest posts by Sathish Arumugam
(see all)