Blogger outreach is an essential element of digital marketing because it increases brand awareness and leads to building quality backlinks for a new website to enhance search engine optimization (SEO). However, SEO is a time-consuming and complex task that will bring in numerous rejections. Consider this: As an established blogger, you've most probably got a flood of emails asking you to write, evaluate, or share something on your blog sites. And where do the majority of these email messages end up? That's right, the garbage. That's why you need a blogger outreach strategy that works.
Nonetheless, blogger outreach is an integral part of any digital marketing strategy. 
It helps to mobilize your link-building efforts because it is a sure-shot way to gain backlinks from credible sources.
Keep in mind that in advanced SEO, link-building is essential for being found and indexed by search engines. It also assists in making the relevance of any website in a specific industry or niche.
Most specifically, blogger outreach campaigns will assist you in maximizing the credibility of the linking site. According to research findings, 77% of internet users publish content, and 61% of US consumers shop online after reading blog suggestions.
Blogger outreach is the way of communicating with and forming relationships with industry influencers and publishers to achieve a specific goal, such as:
Digital marketing and SEO: It includes obtaining guest blogging opportunities, posting new content, building backlinks for a new website, and acquiring new backlinks for existing ones.
Influencer marketing entails forming useful alliances with industry key influencers.
Public relations: Boosting brand knowledge and awareness through blogger outreach tactics.
Partnerships: Getting your products and services before a large number of people.
A blogger outreach tactic can also help you achieve a variety of other goals. You can drive massive growth for your business in a variety of ways by finding the right content creators and communicating a possible win for both parties.
Why Do You Need A Blogger Outreach Strategy For Your Business?
Why should you spend your considerable time and energy on blogger outreach when there are so many other methods and tactics accessible?
Because it is effective. It's no secret that attracting new customers is more costly than selling to existing customers. Clients who trust your brand are more probable to return for more.
Blogger outreach allows you to obtain the trust that others have built and use it to advertise your own business. Influencer marketing and blogger outreach are two of the most successful tactics for associating your products and services with what your potential clients are already thinking about.
Bloggers and publishers have devoted supporters who know, like, and believe them. It's a primary reason behind the effectiveness of influencer marketing.
Blogger Outreach Tips: The Right Way
1. Have A Clear Goal
As with any other project, you should begin your blogger outreach campaign by assigning clear, achievable goals. These objectives will provide you with clear guidelines for measuring success. Otherwise, you won't be able to tell if your campaign was valuable. Even if your results are good, you can develop a greater understanding of your actual performance by comparing your performance to your benchmark goals.
Set realistic goals before you begin crafting outreach emails or building a list of separate relevant bloggers. What are you hoping to achieve with blogger outreach tactics?
Higher sales?
Boost brand awareness?
Create some backlinks?
You'll need a smart approach to benefit from a blogger outreach process. Smart means you need to have specific goals that are both manageable and achievable within a time frame.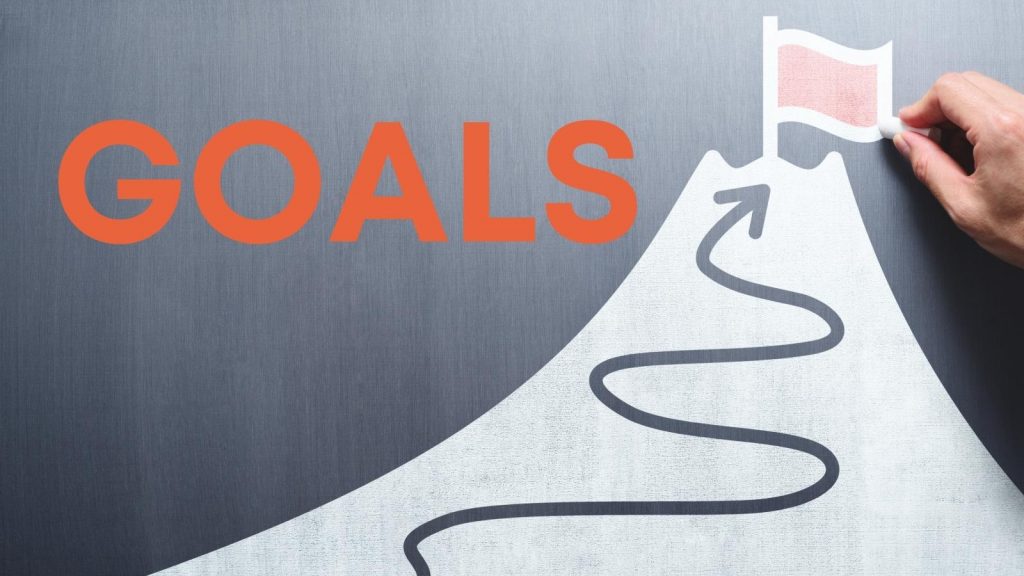 Establish Your Success Criteria
Once you've established a clear objective, it's important to first determine your success metrics. That is, defining what "the right" blogger means to you. In the following steps, you'll use these standards to compile a list of bloggers.
These requirements may differ depending on your industry and goals.
For example, if you want to meet the criteria of different bloggers based on "website traffic" and "audience interaction," you might want to consider "blog traffic" and "audience interaction" as your main requirements.
However, if you're looking to build inbound links, you should consider other metrics such as Domain Authority (DA) or Spam Score of blogger sites.
To assess your potential, we recommend that you make a list of two to three elements. Popular standards to consider include:
1. Audience Interaction
We suggest paying attention to these two factors when evaluating the level of engagement of a particular blog:
Comments: Do this blog's viewers leave comments?
Social shares: Does the audience of this blogger site share content on social media?
You can also calculate the number of social shares every post has by using SharedCount.com. Just enter the URL of the page you want to monitor, and the platform will provide you with the specific amount.
2. Traffic
Traffic is one of the most effective ways to meet the criteria of a target website. The question is, how can you tell how much traffic a particular website receives? This is where SimilarWeb.com comes in. SimilarWeb is a business analytics tool that provides an overall description of a website. You can track the following indicators:
Traffic: The monthly amount of traffic to the blogger sites, as well as the average visit duration.
Organic: The leading organic and paid keywords for which the website ranks.
Rivals: The website's main competitors.
Audience: A comprehensive review of the website's visitor base. 
And there are many more. Just enter the URL of any website into the address bar, and SimilarWeb will display key parameters about that site. SimilarWeb is a useful platform for assessing potential targets for your outreach campaigns and making sure that the bloggers you include are worthy of your time for guest posts.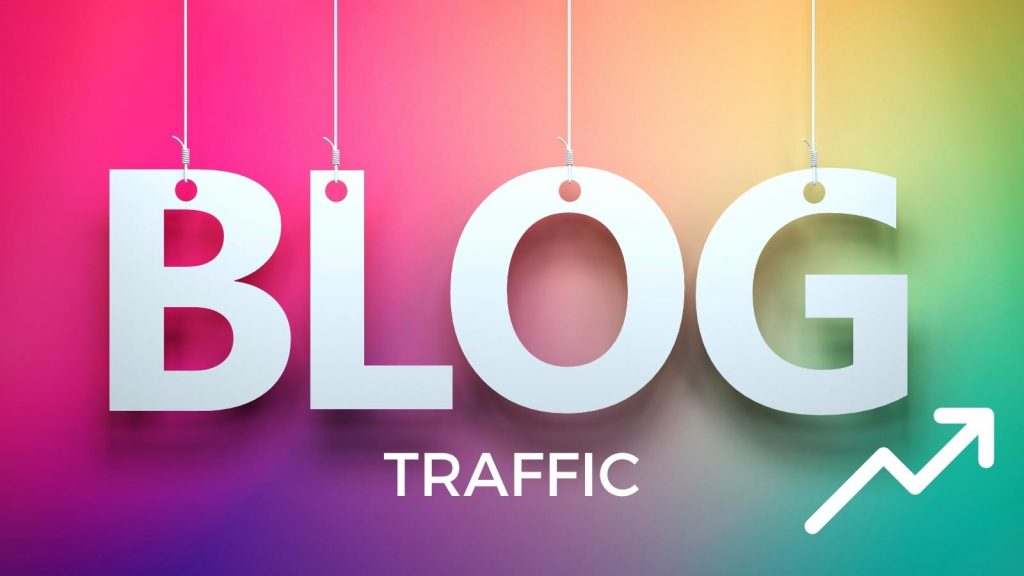 If you're looking for high-traffic bloggers to endorse your products and services, this is a useful tool for analyzing them.
3 SEO Metrics
If you want to get strong brands mentions and inbound links for your company, consider the following metrics:
Domain Authority: A domain's level of SEO authority.
Page Authority: The level of SEO authority assigned to a specific page.
Spam Score: A measure of the "spam accumulation" in a given domain.
Content significance: The backlink's relevance in the perspective of the content.
These are not the only metrics to keep in mind when assessing a website's SEO value, but they are among the most important.
Install MozBar, a free Chrome extension that evaluates websites based on their metrics. Try installing the extension, navigate to the page you want to evaluate, and the tool will provide you with valuable information.
It's a simple but efficient method for evaluating your blogger site's list in terms of SEO. Take some time to measure the success of your particular objective for that campaign.
To cite an example:
"We want to identify websites with more than 50,000 monthly visitors."
"We'd like to search bloggers who have a large, engaged community."
"We want to concentrate on websites with Domain Authority higher than 40."
Being specific will allow you to quickly assess your list of potential bloggers and make sure the people you target are extremely competent.
4. Find Influencers 
One of the key elements of a successful blogger outreach campaign is targeting specific influencers.
Google Spreadsheets
To begin, use a tool like Google Sheets to create a simple worksheet. Label the top columns with the appropriate details: name, URL, email address, status, and notes. You can change the terms as long as you fill in the same details.
5. Determine the Appropriate Targets
If you want to increase the number of shares, make sure your chosen influencers have a large social following. Simply look at their social media profiles and see how many followers they have. You already know how to meet the criteria of your target bloggers. It's now time to start building your official list of blogger prospects. A simple Google Spreadsheet may be sufficient.
You can, for instance, make a table with five columns:
The name appears in Column A.
Column B for the domain name
The email is in Column C.
LinkedIn/Twitter in Column D
Column E for the campaign
Column F shows the monthly traffic.
For example, if you're attempting to build inbound links, you could substitute "Domain Authority" for the "monthly traffic" column. You can also add or delete columns at any time, based on your requirements.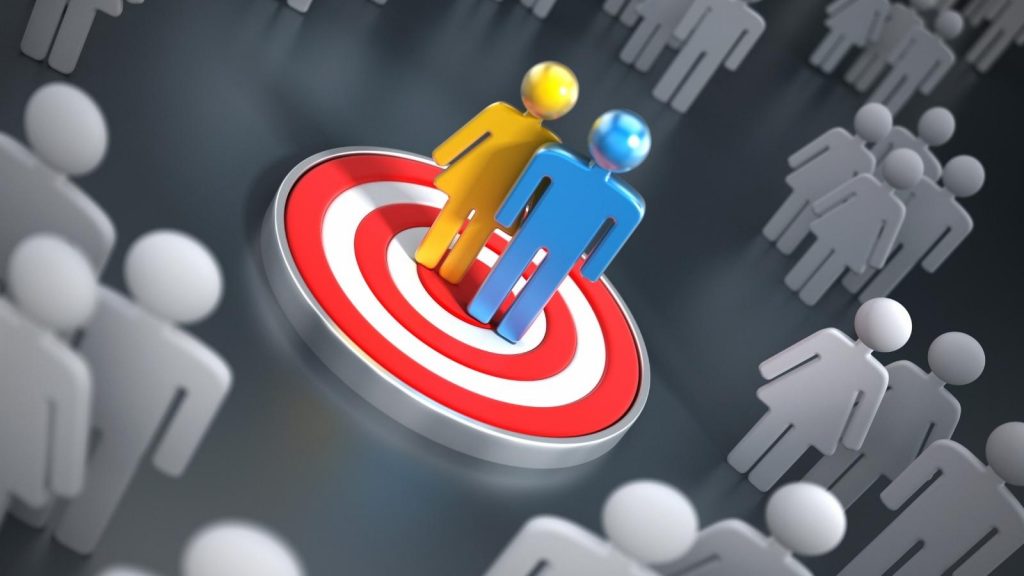 The idea is that you should create a worksheet that contains all the important details about your prospects. Once you've completed this sheet, it's time to begin compiling your list. You can achieve this by employing one of the methods listed below.
Google
Simply go to Google and enter one of the following search terms:
Top blogs with a "niche"
Best websites plus "niche"
Influential people with "niche"
Bloggers of renown "niche"
Assume I want to compile a list of health-related bloggers. In that case, I could type "Best blogs + wellness" or "Best websites + health" into Google. Then Google will show plenty of "Best sites to follow" blog posts. If some contact details are missing, you can use an email finder tool like Findymail to find them
Buzzsumo
Now that you've completed your worksheet, it's time to look for influencers. BuzzSumo – a content research solution that enables you to find the most-shared content on the internet – is one of the powerful programs for this step.
Depending on your objectives, you can look for key terms or the most popular articles on a specific website. When the results are in, you'll be able to see which social networks it performed best on and who communicated it.
Simply enter any topic or domain address into the search bar and press the go button. Analyze the results and gather the information needed to populate your worksheet. The name and URL of the blogger can be directly obtained from the results. Visit the listed website and navigate to the "Contact" page or something similar to find the email address. To get more results, experiment with the filters.
Influencers Section
One of the most significant characteristics of BuzzSumo is the "Influencers" section. In a nutshell, you can identify important influencers in your sector with just a few clicks on platforms, such as YouTube, Twitter, and Facebook. Just go to each influencer's profile and evaluate their website using your "requirements." Add a particular blogger to your sheet if they seem like a good fit.
Other useful tools for locating bloggers and influencers are:
Upfluence is a tool for managing outreach with over 4 million influencer accounts.
BuzzStream is an engagement CRM that is ideal for inbound marketing and content marketing.
Creator. co is a platform for influencer integration that is ideal for forming partnerships.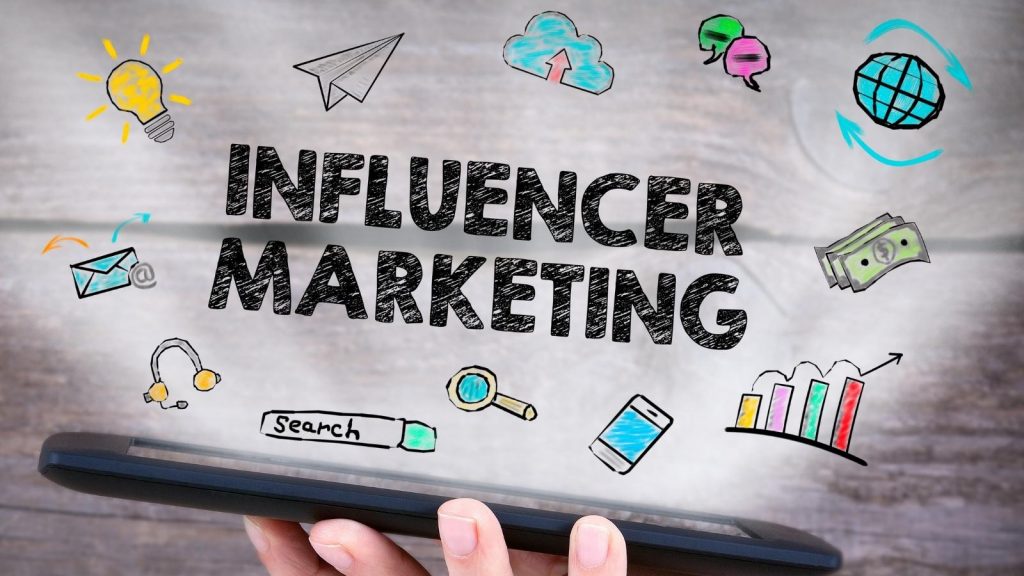 6. Make A Personal Approach For Blogger Outreach
After you've identified your social influencers, the next step is to reach out to them in a cordial and personal manner. Unfortunately, many marketing companies fail to do so by relying on bulk, pre-made templates.
Keep in mind that important influencers deserve more than general-purpose emails. Furthermore, they are likely to receive a dozen requests per day. The last thing you want is for your email address to end up on their spam list when asking for a guest post. If you have to be taken seriously by influencers, you need a relationship-building email outreach strategy. You must encounter them as a friend who wishes to establish a close and mutually advantageous professional relationship.
You can also demonstrate your pure intentions by putting their recommendations to the test. Once you have real results, you can share your opinions with them via a blog post, social networks, or email.
When it comes to posting the email itself, remember to be direct, authentic, and patient. You should personalize each email and tailor the text to the influencer you're contacting. Authenticity is essential, so don't try to make things up in your outreach efforts.
For example, don't tell a blogger you're a big fan when you're not even on their mailing list or haven't commented on their blogger site.
7. Make A Thorough "target audience."
We've already talked about how essential it is to know your target influencers and recognize what they want. As a result, every marketing strategy necessitates extensive research and analysis. One of the most common errors in the blogger outreach method is presuming you already know your objectives and failing to do your research.
Before contacting anyone, research their backstory and character to create a clear "target audience." That is a clear description of each blogger on your list, including demographic trends, psychographics, and relevant information. This profile will help you throughout the process by directing you and allowing you to customize your communication with each prospective blogger.
Sure, this will require a longer time than the conventional approach of sending a semi-personalized email to everyone, but it will also work better. A good blogger outreach strategy prioritizes quality over quantity. The more you know about the influencers on your list, the better your response rate will be. When creating these profiles, you should remember the following factors:
Demographic trends include things like age, location, gender, income, marital status, and so on.
Psychographics include values, thoughts, perceptions, and interests, among many other things.
Channels are the most effective way of reaching out (e.g. Twitter, Facebook, email, Instagram, phone, etc.)
The question now is, how do you build these profiles for your brand?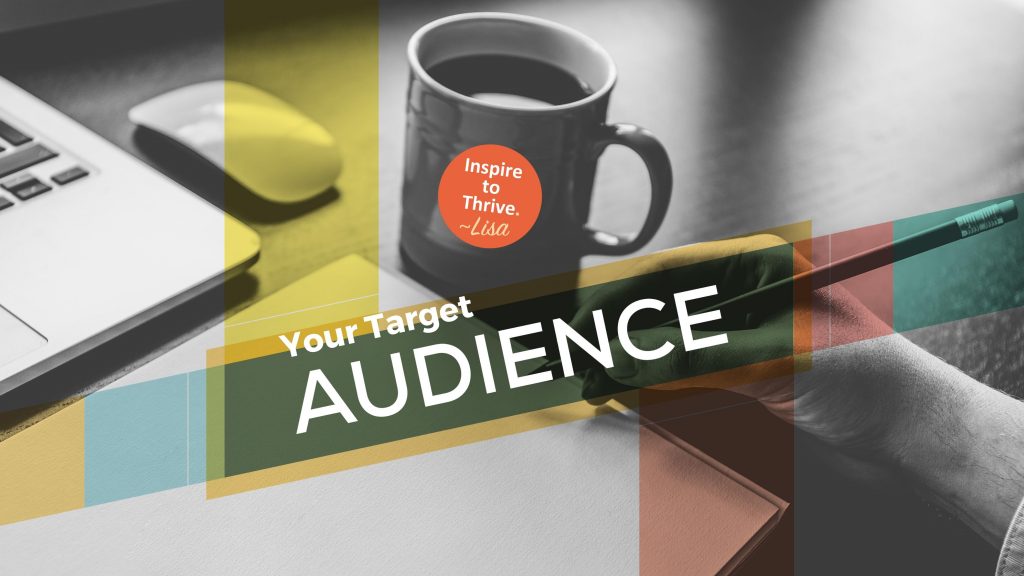 LinkedIn
LinkedIn can be quite useful at this point. A glance at somebody's LinkedIn profile can provide you with valuable information about that person, such as:
Background information: Prior job, schools, professional accomplishments, and more.
Connections: Mutual friends, and coworkers who may be able to introduce you to that individual.
Personal characteristics: Determine which blogger sites they follow, which labels they like, and what content they have published today.
And a few others. Take a while before contacting your prospects. Review their LinkedIn profiles and jot down any details that appear important to your profile.
8. Maximize Your Solid Blogger Outreach Strategy by Monitoring Performance
According to Peter Drucker, "what gets measured gets better." Blogger outreach is no different.
You need a system to track and maximize your strategy if you want to get the most from your efforts. Once your promotion is completed, you must hold a group meeting to evaluate your real results by comparing them to your original plan.
You'll be able to gather feedback and strategize your next campaign more tactfully this way.
Ready For Your Blogger Outreach Campaign?
You should have a clear vision for your blogger outreach campaign by now, whether you are a seasoned or new blogger. So, what is the key to developing an effective blogger outreach strategy? Simply put, put yourself in the shoes of your target audience.
Getting outcomes will be much simpler if you build the bridge between your objectives and their goals. Begin by asking yourself three questions:
What are my target bloggers looking for?
How will my assistance bring them closer to their objectives?
What is the easiest way to convey those advantages?
Follow all of the steps we highlighted today to put your blogger outreach strategies into operation once you have a clear answer to those questions. Sure, it'll be difficult and time-taking. Yes, you will be turned down by a large number of people. Of course, you'll make many mistakes. But if you stick with it, it will all be worth it.
Starting a blog is simple, but maintaining it is a different matter. Networking with recognized bloggers and influencers is a quicker way to get your product out there and accomplish your blogger outreach goals, so try the strategies we mentioned above. Have you tried a manual blogger outreach tactic? We'd love to hear more about it in the comments below. 
Latest posts by Vaibhav Kakkar
(see all)