Many YouTubers use TubeBuddy to optimize and manage their YouTube accounts. While those using the free version get limited results, YouTubers on the TubeBuddy Premium versions enjoy endless benefits. TubeBuddy pricing is one of the major reasons free users haven't upgraded because they're unsure if the premium versions are worth the price.
Have you ever asked yourself if TubeBuddy Premium is worth the hundreds of dollars it costs? Read on to find your answer and understand why thousands of users trust and recommend TubeBuddy, regardless of cost.
A Short Intro
TubeBuddy is a powerful Chrome extension that makes YouTube SEO, competitor analysis, content management, and promotion easy for YouTubers. It enables creators to identify keywords and tags that could generate a constant stream of views and also helps them create content around them in a way that resonates with their audience.
TubeBuddy works for everyone. It provides useful free tools for newbie creators to grow their channels until they start monetizing them.
Even established channels with great subscriber bases use TubeBuddy premium tools to reach a wider audience, study their audience's pain points and outrank their competitors.
If you want to grow your channel fast and get more subscribers and views on YouTube, you should go for TubeBuddy Premium immediately.
Use code YEAR40 to save 40% between NOW and November 29 during their Black Friday sale. 
Let me explain why it's worth every cent you invest.

TubeBuddy Pricing and Plans
TubeBuddy has four pricing plans for users:
TubeBuddy Free
TubeBuddy Pro
TubeBuddy Legend, and
TubeBuddy Enterprise.
Each plan has terrific features to help you easily optimize your YouTube channel, grow your account quickly, and generate revenue.
TubeBuddy Pricing Plans and Features
Here is a comprehensive view of the TubeBuddy plans and features:
Features
Free
Pro
Legend
Enterprise
Keyword Research
Yes
Yes
Yes
Yes
Tag Suggestions
No
Yes
Yes
Yes
Competitor Analysis
No
Yes
Yes
Yes
Rank Tracking
No
Yes
Yes
Yes
Best time to publish
Yes
Yes
Yes
Yes
Publishing scheduling
No
No
Yes
Yes
A/B Testing
No
No
Yes
Yes
Bulk Video Processing
No
No
Yes
Yes
Thumbnail generator
Yes
Yes
Yes
Yes
Video topic planner
Yes
Yes
Yes
Yes
YouTube SEO scorecard
No
Yes
Yes
Yes
Brand alerts
No
No
Yes
Yes
Comment Formatting
Yes
Yes
Yes
Yes
Publish to Facebook
No
No
Yes
Yes
Videolytics
Yes
Yes
Yes
Yes
Channel backup
No
Yes
Yes
Yes
Export comments
No
No
Yes
Yes
Competitor upload alerts
No
No
Yes
Yes
A Breakdown of the Key Features of the TubeBuddy Pricing Plans
Here are the key features of each of the TubeBuddy pricing plans for YouTube creators:
TubeBuddy Free
TubeBuddy's free version is available to users for life. It is mainly for those who are still studying the tool, have doubts over the value of the paid version, or don't have the money to purchase it yet.
This version offers users essential features like channelytics, search insights, tag rankings, comment formatting, tag sorter, etc., to new YouTube creators in the early stages of building their channel.
It also offers other limited features like a video topic planner, thumbnail generator, keyword explorer, search explorer, videolytics, etc.
TubeBuddy Pro
The TubeBuddy Pro version is made specifically for new YouTubers with less than 1000 subscribers and 4000 watch hours looking for tools to grow their channels. TubeBuddy Pro users can access advanced features like A/B testing, competitor analysis, and bulk processing tools.
The TubeBuddy Pro plan starts at $6.00 per month, billed annually.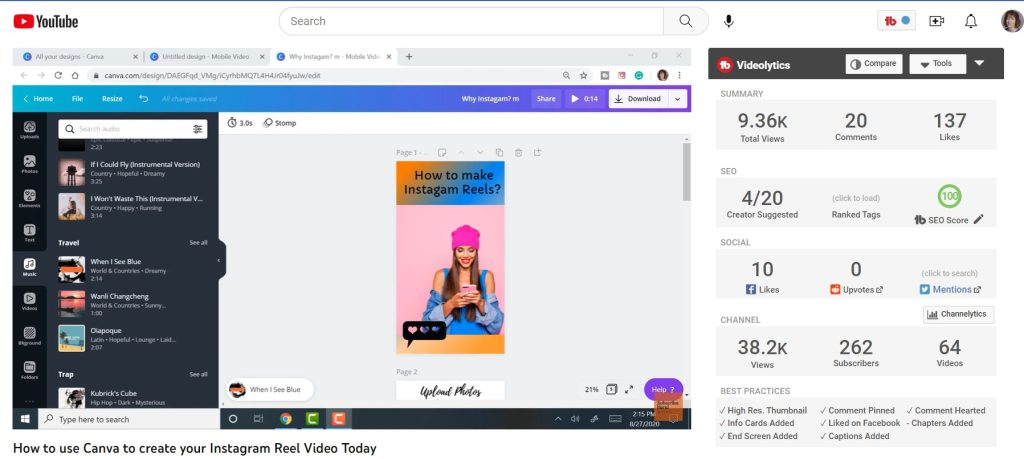 TubeBuddy Legend
The TubeBuddy Legend is for YouTube creators looking for the maximum competitive advantage for making data-driven decisions and expanding their channel reach.
This TubeBuddy version has all the premium features you need to run your channel like a professional. It contains the features of the Pro version plus more advanced features that make it YouTubers' favorite TubeBuddy pricing plan.
The pricing plan for the TubeBuddy Legend starts at $26.39 per month, billed annually.
TubeBuddy Enterprise Bundle
The Enterprise plan is for brands with three or more channels looking to grow their channels with unlimited TubeBuddy tools. This is the best plan for your team if you run a brand with multiple channels.
It comes with one-on-one training sessions, white-glove onboarding, and expedited customer service.
The enterprise plan has custom pricing, which requires enterprises to meet with the TubeBuddy team to discuss the best features for their brand and their costs.
Is TubeBuddy Worth the Price?
TubeBuddy is a fantastic tool to grow your channel, study your competitors, and deliver high-value content to your subscribers. The software ensures maximum productivity by saving you the time and resources you'd originally invest in keyword research, YouTube optimization, and content promotion.
Here are a few reasons why TubeBuddy is worth every cent you invest in it:
Browser Extension
TubeBuddy has a browser extension that integrates directly with YouTube, making it easy to access its features without leaving the YouTube platform.
This saves you valuable time and eliminates the stress of navigating between TubeBuddy and the YouTube platform.
Wide Range of Features
TubeBuddy provides over 60 features and tools that can help you optimize videos, improve search rankings, grow your channel fast, monetize, and generate tons of revenue.
From keyword research to competitor analysis, TubeBuddy has everything you need to create high-quality videos that resonate with your audience on YouTube.
With TubeBuddy, you can grow your channel from zero subscribers to hundreds of thousands and monetize it quickly while enjoying the numerous benefits of creating content that appeals to your audience.
Affordable TubeBuddy Pricing
TubeBuddy has four pricing options that capture several budgets and needs, making it accessible to every YouTube creator.
The free version, though limited, offers many essential tools a creator needs to churn out great videos on YouTube. The premium versions are also available at affordable rates while offering features that are more expensive in other YouTube optimization software.
TubeBuddy also has the enterprise plan, which comes with custom pricing. Here, enterprises with multiple channels can negotiate with the TubeBuddy team on the tools they need and how much it would cost to have them.
TubeBuddy premium plans are worth the price, as creators have attested to how they helped grow their subscribers.

TubeBuddy Reviews
Another thing that stands out about the quality of TubeBuddy is the high ratings and reviews from users. With the reviews from many app review sites, you can tell that TubeBuddy is worth every cent it costs.
TubeBuddy has an average rating of 4.54 on the Chrome Web Store from 8166 people using it. Most users emphasized how TubeBuddy is helping them optimize their videos, study their competitors, and promote their channels effectively.
On Capterra, TubeBuddy has an overall rating of 4.6 from 100+ users. One of the users on Capterra, Amanda V, said in her review that TubeBuddy took her video from 20,000 views to over 5 million in half the time.
But that's not all. Another user on G2, where TubeBuddy has an overall rating of 4.6 from 38 users, said this about TubeBuddy: "Immediately upon using the service, you basically realize it's unfair to everyone who doesn't use it."
The reviews show how amazing TubeBuddy is at helping YouTube creators manage and grow their channels, proving that it is worth every cent you can invest.
TubeBuddy Pricing FAQ
How much does TubeBuddy cost?
TubeBuddy costs $7.50/month for their Pro plan and $32.99/month for their Legend plan. However, if you're getting an annual plan, you'd pay $72.00 for the Pro Plan and save $18.00 while the Legend plan costs $323.88 with a discount of $72.00.
Is paid TubeBuddy worth it?
Yes. Premium TubeBuddy is worth it.
Paid TubeBuddy has advanced features and analytics that can help grow your channel and maximize its full potential. The benefits of these key features, such as advanced keyword research, competitor analysis, bulk processing of video metadata, and access to detailed analytics, far outweigh what you can get from the free version.
Can I use TubeBuddy for free?
Absolutely. You can use TubeBuddy for free to perform basic keyword research, get tag suggestions, optimize your video, view basic analytics data, and promote your videos.
However, most of these features are limited, and only purchasing a paid TubeBuddy plan can give you full access to their benefits.
Does TubeBuddy offer a free plan?
Yes, TubeBuddy has a free plan allowing you to perform basic video auditing and optimization functions, perform keyword research, and promote your videos. But the premium plans offer you more support to grow your channel effortlessly.
How long is the TubeBuddy free trial?
TubeBuddy offers a 7-day free trial on its Legend Plan.
Sign Up on TubeBuddy Today, and Enjoy
TubeBuddy's pricing is worth every cent you can invest in it. Sign up today to enjoy the competitive advantage TubeBuddy gives its users.  Unlike most YouTube video optimization tools, TubeBuddy offers tons of benefits at an affordable price.
Imagine being able to carry out extensive keyword research, competitor analysis, and channel optimization, growing your channel fast and monetizing it without doing much stressful work. You have every right to enjoy these benefits, Tube Buddy pricing shouldn't stop you.
Try TubeBuddy and let me know what you think. I'd love to hear from you in the comments below.
Latest posts by Christopher Iwundu
(see all)