People use effective keywords to conduct online research when looking for products, or solutions. This means that if your content effectively uses keywords that your target audience is searching for, your web traffic will likely increase. That is why you will need the most effective keyword research tools to use today.
Keyword analysis enables you to find the best keywords to target and offers valuable insights into queries your target audience is looking for on search engines. With these insights, you can inform your content and overall marketing strategies.
Successful and effective keyword research can give insights into current marketing trends to ensure your content is centered on keywords and topics your target audience is actively looking for. It's an excellent and cost-effective way to acquire customers.
This article outlines eight tips for effective keyword research.
1. List Essential, Relevant Topics For Effective Research
Before starting your keyword exploration, consider the topics you'd like to rank for as generic, broad buckets. Think of around five to ten bucket topics to enable you to develop specific keywords later on. If you're a regular blogger, these could be what you regularly blog about.
They could also be topics that result in the most sales conversions. Putting yourself in your buyer persona's shoes and considering the topics they would search that you'd wish your business to be found for can help you find the right keywords.
Suppose you're a company that focuses on helping businesses and other organizations with employee engagement, including employee onboarding. Find search terms the audience you're targeting is likely to use and utilize them to inform your content strategy.
For instance, if they're looking for creative ways to onboard their new hires, they're likely to use terms like fun employee onboarding ideas.
Incorporating such words in your content can put you in front of your target audience, helping you rank on high search engines and attract more high-quality web traffic.
2. Know Your Effective Keyword Research Scope
Without defining your research scope, choosing the wrong keywords is a relatively easy mistake to make. You might spend a lot of time looking up inappropriate keywords for your pages. Before beginning your keyword research, consider its purpose.
Are you developing a keyword profile to assess your site's performance, find content gaps to capitalize on, or create new pages?
Determining your keyword research's scope gives you a good sense of the keywords to look for and where to stop your search.
3. Consider Keyword Relevance
Keyword relevance is a crucial ranking factor that considers a keyword, search term, or phrase's importance to a website page. When conducting keyword research, ensure the keywords you're considering are relevant. Search engines usually rank content for relevance.
So ensure your keywords meet the searcher's needs to rank high on SERPs. Even if your keywords are relevant, the content should be the best resource for the query it's looking to rank for.
Search engines won't rank your content high if its value is less than other sources on the web.
So ensure your keywords meet the searcher's needs to rank high on SERPs. #keywordresearch
Click To Tweet
4. Determine Search Intent
Search intent enables you to understand the reason behind a specific search query. It can be a commercial, navigational, transactional, or informational investigation. Understanding search intent makes writing content that's targeted to a searcher's specific needs easier.
Users conduct searches to find information relevant to their search query. Consider matching user intent to drive users (leads) to pertinent information on your website. This can help you better meet their needs by giving them access to the necessary information.
Matching user search intent prompts users to remain on your site to continue engaging with your content, sending a good signal to Google. Furthermore, it positions you as an authority in your industry and boosts brand awareness.
To optimize user search intent, map a keyword list to develop more strategic keywords, extract data from SERPs, and assess existing content to ensure it resonates with the search intent.
5. Conduct Competitor Keyword Research
Competitor-effective keyword research involves identifying relevant, valuable keywords that competitors target to enhance their organic search rankings. Competitor keyword analysis shows you the topics or contents the competitors rank for, plus the keywords they use for high-SERP positions.
This can help you discover your SEO strategy's content gaps or new opportunities. Understanding competitor keyword research enables you to learn more about your industry while gaining actionable insights that lead to more organic traffic and higher SERP rankings.
Getting It Right
When done right, keyword competition analysis can help you attract valuable customers and traffic from competitor sites. It also lets you see the keywords to use to outperform them, look closely at what could be missing in your digital marketing strategy, and gain knowledge about your market.
Before conducting competitor keyword analysis, know your audience and competitors.
6. How To Do Keyword Research By Finding Related Keywords
Related keywords are synonyms, variants, or terms semantically related to the primary keywords you're targeting and hoping to rank for. they can be long-tail keyword variants or alternative words users use to find businesses like yours.
Optimizing for these keywords can help you build content that ranks for several keywords, putting your business in front of more prospective customers.
Related keywords create topical authority by enabling users and search engines to understand your content better while identifying new opportunities to widen topic clusters. You can find related keywords by identifying long-tail keywords, using a keyword planner to narrow your list, and creating content that matches the keywords.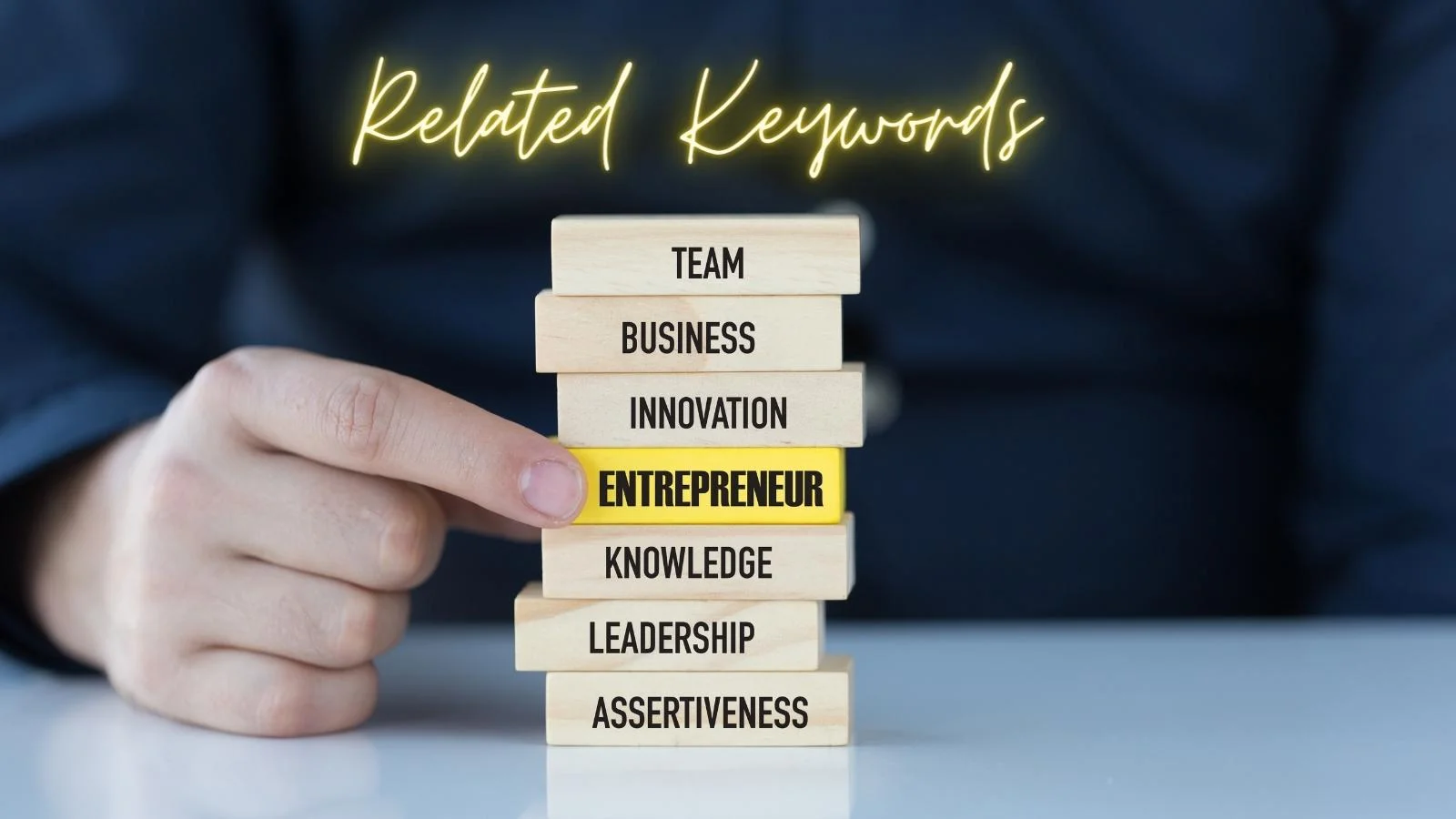 7. Leverage The Most Essential Keyword Analysis Tools
Keyword-effective research tools enable you to get topic ideas that users are looking for on search engines. Moreover, they plan a content strategy that covers the topics in your landing pages and blog posts. Lastly, they help you find the best keywords to target for your target audience to find you quicker.
SEMrush, Ubersuggest, The Right Blogger,  Ahrefs, Rank Math, Google Keyword Planner, and Long Tail Pro and some of the best keyword research tools you can leverage.
Using a keyword research tool ensures effective competitive analysis. Not only that, but it helps create personalized keywords, enhances your SEO metrics, and is convenient for SEO development.
8. Hire An SEO Expert
Effective keyword research requires skill, knowledge, and experience. Therefore, SEO professionals have the knowledge and expertise you need for successful keyword research.
Hiring an SEO expert will help you find the best and most relevant keywords for your SEO strategy.
Endnote: How To Do Effective Keyword Research
Keyword research is crucial to growing your website traffic while creating unique content. Use these tips above for effective keyword research. What other tips would you add for keyword research to grow your blog or website?
I'd love to hear about them in the comment section below.
Today I use The Right Blogger at Inspire and Rank Math on another blog. I'm always experiment with different tools but The Right Blogger offers a lot more than just keyword research for your blogging needs. That's why I became an affiliate for them both.