As a blogger, you know that social media is a powerful tool for promoting your content and growing your audience. However, with so many different social media platforms out there, it can be a challenge to manage all your accounts easily. That's where the best social media scheduling tools come in.
But, did you know that the tools you use for your blog may be different from those you use for a business website? In this post, we will explore why bloggers may need different tools for scheduling their social media. We will share the best tools available to help you manage your social media presence.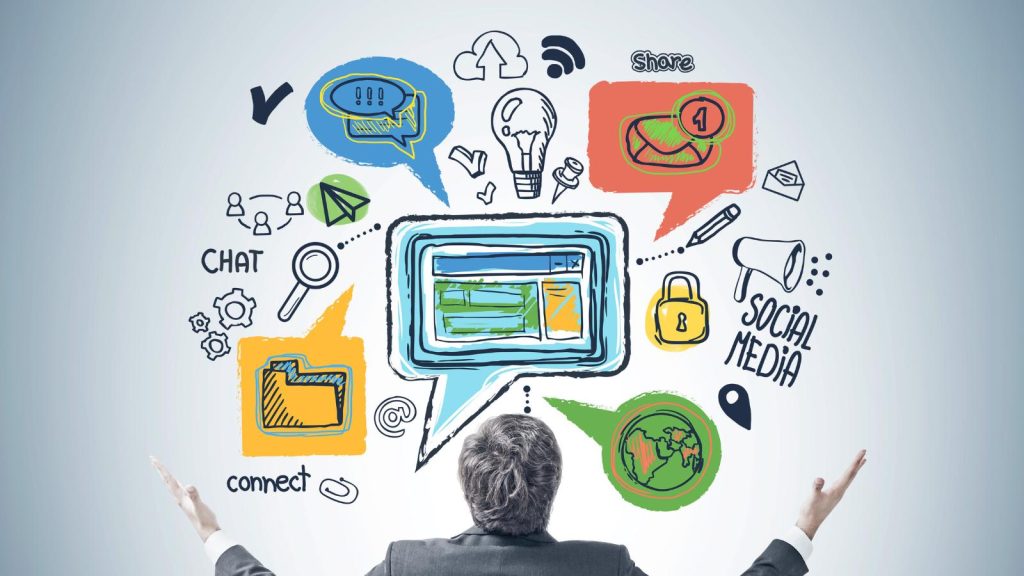 Social Media Scheduling Tools For More Content
The first reason why bloggers may need different tools to schedule content than business websites is the amount of content they are producing. As a blogger, you may be publishing new content multiple times a week. Or even post daily, which requires a robust scheduling tool that can manage your accounts effectively.
Many business websites, on the other hand, may only need to post once or twice a week. Thus, a simple scheduling tool would suffice. If you are freelancing or at an agency for a business you will need to share your calendar.
Highly Visual Blog Content
Another reason why bloggers may need different social media scheduling tools is the nature of their content. Bloggers often produce content that is highly visual and shareable. They may include infographics, images, and videos.
This requires a scheduling tool that can handle a variety of media types, especially Instagram.
You need features for editing, resizing, and optimizing images and video files for different social media platforms. Business websites, on the other hand, may primarily rely on text-based content. Text-based requires less specialized scheduling tools.
Tracking Your Social Media Posts
Bloggers also need scheduling tools that can help them engage with their audience and track their social media performance. Many scheduling tools offer features such as social listening, which allows you to monitor and respond to mentions of your brand or content on social media.
These brand mentions are different than Google alerts, which only show up if you make the mainstream media news sites. Brand mentions are from social media networks and other blogs.
They may also provide analytics features that track the engagement, impressions, and reach of your social media posts.
These features are especially important for bloggers who need to build and maintain relationships with their audience. At the same time, they want affordable solutions for their blogs especially when first getting started.
Scheduling Blog Posts For Various Platforms
Finally, bloggers may need different scheduling tools than business websites because they may be targeting different social media platforms. While many businesses focus on platforms like LinkedIn and Facebook, bloggers tend to rely more on visual platforms like Instagram and Twitter.
This requires scheduling tools that are optimized for these platforms and can help you create eye-catching images, videos, and graphics that are easier to share.
For years Inspire To Thrive used Agorapulse to push tweets and content on other social networks. But over a year ago we began testing out MissingLettr and found for our blog and other blog it was easier.
The RSS feed made it easy. Each time a new post went live or updated, an email was sent that it was ready to go in MissingLettr.

Lisa, Inspire To Thrive
Not only that but it provided better options with different graphics and text for each post-scheduling in increments of 2 weeks, 2 months, 6 months, or 12 months.
Then, last week we began to test it out on a customer's Twitter account and were amazed at how many more impressions the tweets received and then shares.
Inspire To Thrive's Best Social Media Scheduling Tools
Inspire To Thrive uses 2 tools to use are MissingLettr and Agorapulse. Why two tools was a question asked over on Twitter.
One is for blogging and the other is for clients who push out more informational and selling posts. (Years ago the Buffer app was used and recommended. It's still another option but not the best anymore for our needs.)
I am curious why you would use more than one social media automation tool.

— David Leonhardt ✍ 🇨🇦 🌎 (@amabaie) April 11, 2023
Missing Lettr
The perfect solution if you want to share blog posts on social media. The best feature of this tool is that it takes copies from your blog posts and creates a multitude of posts with different images and text. (Something that Agoropulse does not offer.)
This social tool is also very affordable starting at just $9 per month. Any blogger can afford that as it is equal to about 2 cups of coffee at your local coffee shop. However, you can use the FREE version for as long as you like. You won't get as many posts or channels but it works well for new bloggers. It's the perfect setup for Twitter.
Promotion via Missing Lettr is easy and different from most other scheduling tools out there. You can see my results from it below in the screenshot. Missing Lettr covers Twitter, Facebook, LinkedIn, and Pinterest.
Agorapulse
The best thing about Agorapulse is the reporting feature for clients. Not only that but clients can approve posts and give input on them right in the dashboard. You can even learn what your social ROI is from this reporting tool. (Missing Lettr offers reporting in their bigger plans, too.)
There are many great features starting at $49.00 for you to explore with this social automation tool. (There is a FREE trial you can use to try it out.)
You can integrate YouTube, Instagram, and TikTok which many other social sharing tools may not offer yet.
Another feature with Agorapulse is that you can see who your influencers are on Twitter.
Lastly, you can respond to all comments on every channel right in their dashboard. That's the other feature we love to use that saves time.
That's why we rely on 2 different tools today.
Conclusion of Best Social Media Scheduling Tools for Bloggers
In conclusion, if you are a blogger, you may require different tools for scheduling social media than a business website. Your content production, focus on visual media, need for audience engagement, and targeting of different social media platforms all require special scheduling tools.
Fortunately, there are many programs available that cater to the specific needs of bloggers. Some popular options include MissingLettr, Buffer, Co-Schedule, Social Pilot, and Agorapulse.
With the right scheduling resources, you can streamline your social media management and focus on what really matters – creating great content and growing your blog audience.
Can you see why we use 2 tools here at Inspire To Thrive now? I'd love to hear from you about what tools you are using for your social media scheduling tool.