Do you know when Facebook goes down? Do you get frustrated? You are not alone.
You've probably heard me and others often say "that you must have a blog for your business in case your rented space on social media ever went down."
It's like putting all your eggs in one basket. You can't rely just on any one social network. It's like putting all your money in one stock or bank. If something happens you could lose it all. We have heard that recently in 2023 with the small bank failures.
Are You Prepared If and When Facebook Goes Down Again?
I first wrote this blog post back in 2017 but from time to time when Facebook continues to down for a period of time. This is especially frustrating for social media managers who schedule posts to go out at specific times. And it is frustrating to others who rely on Facebook for so many reasons today.
Thousands are reporting that they're unable to refresh their feed or even access Facebook. Similar reports surfacing for Instagram and WhatsApp. #FacebookDown pic.twitter.com/ygPyxofiYQ

— Mike Allton (@mike_allton) September 9, 2020
Facebook is having issues since 8:52 PM BST. https://t.co/ABn03EKomu RT if it's down for you as well #Facebookdown
— DowndetectorUK (@DowndetectorUK) May 18, 2020
The Fail Whale of Long Ago
Remember the days when the fail whale would show up often on Twitter? I would quickly move on to other social networks.
It was a reoccurring thing for a while there on Twitter. But I didn't leave Twitter for long. Many others may have done it and headed over to Facebook back then.
It has been a long time since I've seen the old failed whale. I was very happy that it did not happen Saturday when many Facebook users took up to see what happened to Facebook on Twitter.
Then, I read that many signed up for a Twitter account on that day. It will be interesting to see if those new users stay on Twitter now.
The Day Facebook Went Down #Facebookdown
This time the latest outage was bigger! It happened on March 13, 2019. (and again on July 3, 2019) Not only did Facebook go down but Instagram, Whatsapp, and Facebook ads manager.
Apparently, it's not over yet either. I tried this morning to do a few Facebook page posts and they were not working. ☹
AGAIN!!!!! #facebookdown pic.twitter.com/kmMN2Uat1y

— Laura L. Scott (@lauralscott) March 14, 2019
Facebook's woes quickly became top news on Twitter, where the day's top trending topics included #FacebookDown https://t.co/rNC6bMjtKr

— The Wall Street Journal (@WSJ) March 14, 2019
The other day on Saturday back in 2017 Facebook and Instagram went down. I was out and about and didn't notice as I was on before Facebook went down. Later in the day I hopped onto Twitter and noticed the trend as Facebook goes down: #Facebookdown. I was curious and had to see what was going on with Facebook and Instagram.
Many people get their news just from Facebook today. According to Pew Research, 45% of Americans get their news from Facebook today. Hence, that is up 1% from 2017 when I first wrote this blog post on the topic.
The tweets from that day when Facebook went down in 2017
Facebook is down: Social media site not working as users struggle to get online – https://t.co/6Czl5rdyyA
— Mario CE (@mariocespindola) August 26, 2017
Happy Saturday, Facebook and Instagram are down https://t.co/etFQtEGVaL #Facebook #Tech #Consumer_Tech pic.twitter.com/sXqwgzg9Xa

— Gabriel Hussy (@gabriel_hussy) August 26, 2017
I then took a poll to see what people were doing instead that day when Facebook went down.
What did you do when Facebook was down Saturday? #facebookdown

— Lisa ??? (@Lisapatb) August 27, 2017
I spent most of the day binge watching Netflix originals. #TimeWellSpent

— Steve Vincent (@SVincent1981) August 27, 2017
Why Didn't Facebook Let Business Users Know First?
I was curious why hadn't Facebook let its business users know that the site had gone down. Especially since many rely on Facebook advertising today for their marketing messages. Being in marketing for most of my life I wondered what if people were running open house ads or special sales for that day only?
You can check here about getting a refund for future events.
All those marketing messages would not be getting out with #Facebookdown. They could have sent out a post that you may experience an outage on such a date for such an amount of time. I think that would have gone over well and Twitter would not have been buzzing all about it as such.
Being in marketing for most of my life I wondered what if people were running open house ads or special sales for that day only? #Facebookdown
Click To Tweet
Why The Problems
From what I've read so far Facebook went down due to coding. They were upgrading the site. Not only did Facebook go down but since they own Instagram and Messenger they too were also down. According to one source, Facebook just said they were doing maintenance.
It will be interesting to see if Facebook comes out with a statement on this and when. Over the years, there have been numerous outages and upgrades to their platforms.
I've been pleasantly surprised these past few months that there haven't been more outages with everyone online for school, work, and leisure all at the same time!
How To Be Prepared When Facebook Goes Down Again
There are over 2 billion daily active users now using Facebook. Yes, you read that right, it is over .2 billion per day! 
Sure, Facebook is great to keep up with family and friends. But if you are a blogger or a small business owner you must explore other options. Don't count on a big giant social network for all your messages and marketing.
You did need your own "home" with a blog that is self-hosted. Of course, things happen with those too but you can at least know in advance most of the time and get it fixed quickly. When you are using a rented space you never know what may happen like being censored on them.
They may increase the rent, kick you out or go out of business altogether. We never know when a company will go out of business like the social sharing site Co-Promote did a while back. Do you remember TSU trying to compete with Twitter? They too are now gone with Google Plus.
Try to get yourself on other social networks. You should really target 3 social networks to get really comfortable on. Any more than 3 social networks and you may feel overwhelmed. Learn one at a time before going on to another site.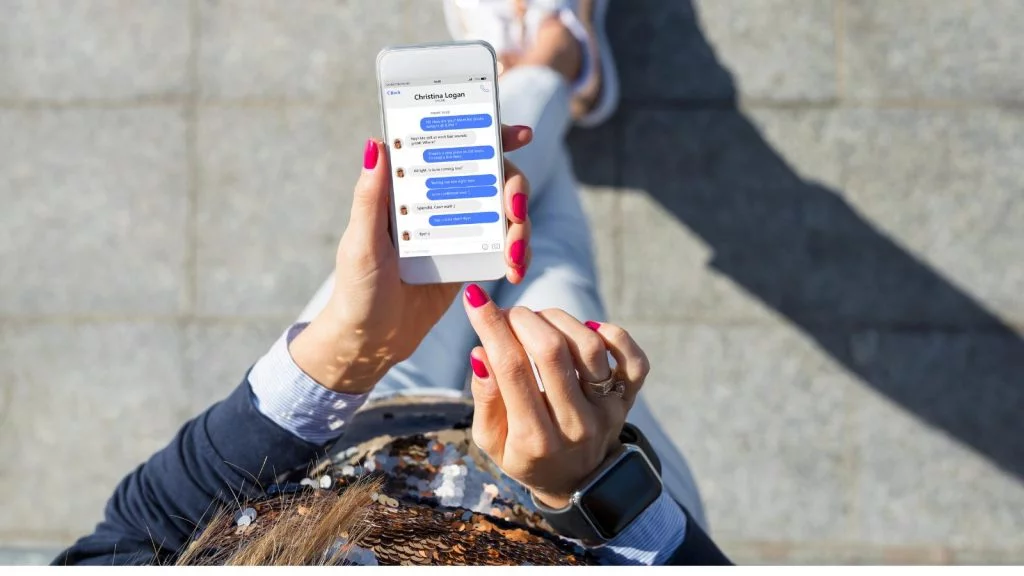 More Bad News For Facebook On That Same Day
#Facebook forecast to suffer first ever drop in users https://t.co/yxNANInilb

— Design4Net (@Design4NetUK) August 26, 2017
However, recently Facebook stats have gotten better.
According to Demand Sage, Facebook has 2.96 billion monthly active users as of 2023, which is a 2% increase year-over-year. The majority of users are from India followed by the United States in 2023.
Tips To Be Prepared the Next Time it Goes Down
Know all your Facebook contacts on another social network.
Next, keep their email address or phone numbers in another place. (It's just like having all your contacts in your phone and not written down anywhere. Technology can break too!)
Don't just rely on Facebook for all your promotional efforts, spread them out over other social networks too. Many social networks offer advertising and promotional ways to reach your clients.
Get yourself familiar and comfortable with other social networks like Twitter, LinkedIn, MeWe, Pinterest, Snapchat, YouTube, Tik Tok, Tumbler, Reddit, etc. to name a few.
Again, if you schedule Facebook posts for your Facebook page be sure to see if they went up or not. You may have to re-schedule them!! Using a social media management tool like Agorapulse will help you schedule even when Facebook is down.
Did you have trouble anytime Facebook or Instagram went down? What did you do? I'd love to know more in the comments below.
Now, If you are still not comfortable on Twitter today don't forget to get my new eBook, Learn to Tweet and Thrive on Twitter on Amazon today!