From the thousands of plugins available in the WordPress directory, it can be difficult to know which ones are right for your blog. Fortunately, there are 9 top-rated website plugins that make blogging easier and more efficient – giving you all kinds of features without needing any coding knowledge.
These best plugins include visuals & extra design options on your website; making them super appealing as they run faster while driving more traffic! However, ensuring quality control is key when selecting these powerhouses to ensure maximum productivity and satisfaction with results – so look out for what matters most carefully before downloading a plugin today!
What Do You Look For In The Best Plugins?
When selecting which WordPress plugins for your blog, look out for a few key characteristics. Start by ensuring that updates are regularly maintained; this indicates active development and support from the creators.
Check to see if many other bloggers have successfully installed it – user reviews can provide insight as to whether or not you're making an informed decision! Trustworthy sources may even be able to recommend specific solutions depending on what type of online blogging you need help with today.
However, always ask about the availability of customer service in case problems arise down the line. Too much bloat is never good – make sure each plugin truly enhances your experience now so there's no wasted time later!
Not all plugins will work with your WordPress theme. If you remember I loved Shareaholic for quite a few years but when I updated this blog website back at the beginning of 2017 it did not work with this theme.
Since then they have made some updates to the Shareaholic plugin and it may work for you well now.
Learn How These 9 Plugins Can Help You With Your Blogging
You will love these different website plugins below for managing your blog easier.
WordPress Plugins SEO
Yoast
After relying on the free version of Yoast for years, I wanted to take my content optimization up a notch. Now with premium options available, crafting posts that meet SEO standards is easier than ever!
Not only does it save time by automatically tallying headlines and paragraphs but also provides helpful tips about internal linking as well. This ensures your work reaches its fullest potential.
See what else this game-changing software can do in my detailed Yoast review.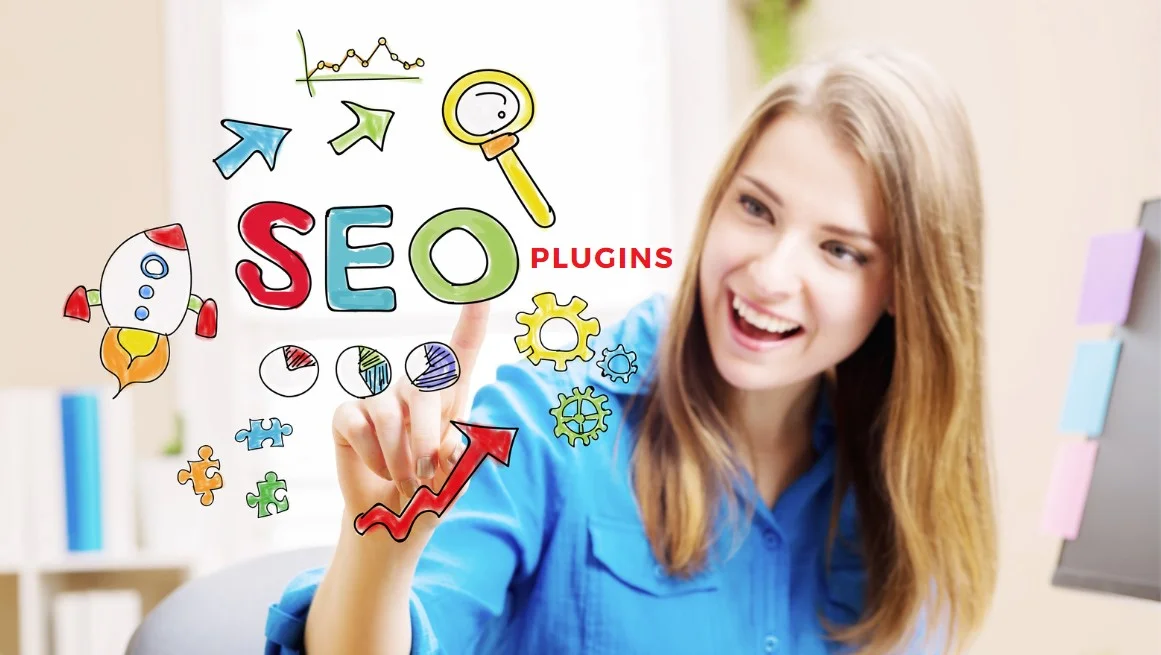 Rank Math
Rank Math is rapidly becoming one of the leading plugins for SEO due to its intuitive design, ease of use, and affordability. With many users finding it far superior to other alternatives like Yoast, Rank Math offers a great opportunity to maximize your site's potential without blowing the budget.
As you are composing your blog content Rank Math is guiding you along the way.  Not only that but this plugin is optimized for your website's speed. 
I discovered this SEO plugin on my new rural area blog recently and loved it. Furthermore, I may be testing it on Inspire To Thrive in the near future. Stayed tuned for a full review coming in 2023.
Image Optimization WordPress Plugins
WP Smush
Content without visuals today is nowhere near complete– people love a great image to supplement their reading. Being mindful of how images will look on mobile devices is also essential, and WP Smush can help reduce that anxiety by automatically compressing your site's large files for faster loading.
Who loves waiting? Don't let bulky data slow down the speed at which visitors access your pages — use WP Smush. The Pro version features even more comprehensive compression techniques, along with options like preserving EXIF metadata attached to images – perfect for photographers who want all pertinent information retained in each shot they capture.
Be sure you're leveraging every resource available when it comes to having an optimized website powered by engaging visual content with WP Smush.
Social Media Plugins
Revive Old Post – Twitter
This is a great plugin to share your older blog posts via Twitter. You can choose how often to tweet them out from this website plugin. The 2nd step is to just set it up and exclude some topics or dates. Finally, you are then ready to go.
A great way to do a little automation along the way. You can even add hashtags to certain topics automatically.
Better Click To Tweet
If you want to engage and be active on Twitter, this plugin is for you.  I've been using it for years here on the blog and it's a great way to mix up how your blog posts are tweeted out. You can even include others on it if you have a contributor post. There are link shorteners you can incorporate with this plugin as well.
If you want to engage and be active on Twitter, this plugin is for you. #Twitter #plugins
Click To Tweet
WordPress to Buffer
If you are using Buffer, you can have this plugin send updates to your Buffer account when you're doing scheduled publishing. That's a nice timesaver to have for any blogger.
Other Blogging WordPress Plugins
Broken Link Checker Plugin
Broken links can be a major setback when it comes to optimizing your site for visitors and search engines. That's why this plugin offers an innovative solution – by helping you scan, monitor, and fix any broken or outdated link on your website quickly and easily.
Set up your notifications via email or dashboard so that no broken link ever slips through the cracks again. You can monitor the progress and tweak various link-checking options in Settings -> Link Checker.
However, you could also manually update URLs yourself but with our user-friendly tool, there is absolutely no need for manual labor anymore. And at the end fixing all those pesky dead-end links will help your blog's SEO.
Having no broken links will make your blog better when readers come to your site. And of course, Google will thank you and love your blog for having links that work.
WordFence Security Plugin
Wordfence is at the forefront of WordPress security, leveraging its expansive malware database to produce signature-based protection that safeguards your site from malicious activity. With WordFence, you can be sure your website remains secure against intrusions and other risks online.
You may upgrade to their premium version where you get real-time firewall rules, malware signatures, country blocking, and block over 40,000 malicious IPs with our dynamically-updated IP blocklist. It includes Premium customer support as well.
Under Construction Page
This is an older plugin (since 2016) with over 600,000 users. It's a beginner-friendly plugin that is easy to install. They offer 2 new designs each month. It offers support for most caching plugins – no need to manually purge (nice!).
They have over 400 5-star reviews and offer email support. It was recently updated 2 weeks ago.
Under Construction creates a maintenance/under construction/coming soon page and puts the site in maintenance mode in just one click so that people don't see a broken site while you're working on it. You know how awful those broken websites look to land on.
There are more than 20 themes you can use. You can add Google Analytics to it, set an end date, and even add social icons. You can check out their video below to learn more about this awesome plugin:
Be sure to check out Under Construction today for your blog today to promote coming soon pages and keep people coming back with an under-construction fun page.
The Best Plugins Help Make Blogging Easier
As bloggers work with self-hosted blogs, plugins help make the process more efficient and accessible. This is especially beneficial for those who may not have a lot of coding experience or are just starting out in blogging.
It's important to be mindful about selecting which WordPress plugins you use – too many plugins could cause your website harm. Remember to always create complete backups before updating any plugin on site so that all your efforts can be safely preserved should anything go wrong during the update process.
However, today on WordPress you can have your plugins updated automatically, although automatically updated plugins could still be risky. You will have to decide which plugin you trust the most to update automatically for your blog.
Your Turn On The Best WordPress Add Ons
How many blog plugins do you use? How do plugins help online blogging for you? I'd love to know about your favorite plugin today. Drop a comment in the comment section below.