Have you thought about implementing ClickFunnels into your online marketing?  What do you need to take your business to heights you've never been to before? If we go back to traditional marketing, billboards, commercials on TV, and business cards were the primary ways most entrepreneurs would market their businesses.
However, today, it's not the same story anymore. The internet has massively changed the way we communicate and how we act. As a result, online marketing is the new way to build your business; traditional marketing strategies are only fading away as new technologies such as ClickFunnels have emerged.
Let's not waste any more time because right now, we will dive deep to find out the type of CickFunnels you need for your online brand.
What Is ClickFunnels? 
Clickfunnels is an online sales funnels creator used to help businesses automate the sales process at the maximum level. ClickFunnels offer you a strong hand in each stage of the purchasing journey.
Most businesses will implement ClickFunnels for marketing and selling their product and services. Additionally, many use it to leverage their marketing campaigns for their online brand.
With Clickfunnels, you get the following benefits:
Shopping carts
Website analytics
Several marketing tools
Online page builders
A web host
How Do ClickFunnels Work?
ClickFunnels works transparently. It allows you to build your sales funnel, so visitors instantly turn into prospects. The best part is that this approach is until they become your actual customers. Then, it helps you collect all payments and track how each page is displayed throughout your funnel.
Alongside, Clickfunnels has plenty of tools to build a powerful sales funnel and understand the customer journey much faster.
Comparatively, many will think, how is Clickfunnels different from the other tools? Here are the following ways:
It allows you to integrate the payment system and will enable you to collect all payments within a minute or less on every page of your website.
Simple for building a sales funnel that generates traffic instantly.
It provides you with advanced traffic analytics for retargeting your audience and increasing sales.
Continuous follow-ups for prospects and warming them up before they make any purchases.
Clickfunnels and Dropshipping
Many online businesses will usually start dropshipping. Dropshipping is an online store that includes buying items from third parties when trying to sell a product. In this case, you're not the one who ships the product, but it's the third party.
It's usually a popular method used by startups and newer businesses that don't have much experience in online business. In this case, implementing Clickfunnels allows you to convert more customers when associated with drop shipping.
In addition, it will enable you to integrate shipping with many third-party applications, making it easier for you to dropship.
What Type of Funnels Do You Need?
There are plenty of funnel templates to generate higher conversion rates. Moreover, you must choose between paid and free choices whenever you choose your funnel type. However, the three most important ClickFunnels templates are:
Lead capture funnels
Event funnels
Sales page funnels
The platform allows you to manage everything in one place and integrate other marketing tools to incorporate throughout your customer journey. Nevertheless, ClickFunnels supports you entirely and allows you to design the performance of each of your landing pages.
What are the top ClickFunnels alternatives for agencies? These are the ones you can use for each of your customer journey stages once you see ClickFunnels has some limitations:
HighLevel
Leadpages
Kartra
Systeme.io
BuilderAll
Why Are Sales Funnels Important In Your Online Business?
Imagine if you have to sell in person to someone; you need several traits, which include trying to build up a relationship with your customers, telling them how much value your product will deliver to them, and making them want to buy the product.
If you want to create the best sales funnel, you need to include the following steps:
Include a pre-made sales funnel template for all of your products.
Choose the page's design style as you wish.
You can modify the sales funnel just the way you want to.
Furthermore, in order to optimize each of your pages, you need to choose a platform that will allow you to do the following:
A/B testing to entirely optimize your pages.
Email integrations.
Various templates for your sales page.
Custom domain hosting, etc.
The 3 Elements of Creating a Successful Online Marketing Strategy for Implementing Your ClickFunnels
The sales funnel is the leading method for turning visitors into leads and customers. The sales funnel consists of several pages that guide your customer into taking action on their journey.
However, remember that each sale funnel is used for different things. One might be for generating leads, the other for hosting an event, etc. For example,  you can create a page to make people sign up for your product or service by offering them a free trial.
Once they use the free trial, they can enter their contact information which will allow them to sign up. During the free trial stage, you can offer them several plans from which they can choose. After they enter payment information, you can consider upselling, which is an excellent way of increasing sign-up rates. Studies show that upselling encourages purchases even more.
How can you upsell? Well, offer a discount or maybe even a free item. Even if they abandon the sign-up, you can send them a message to get their attention, like the example below.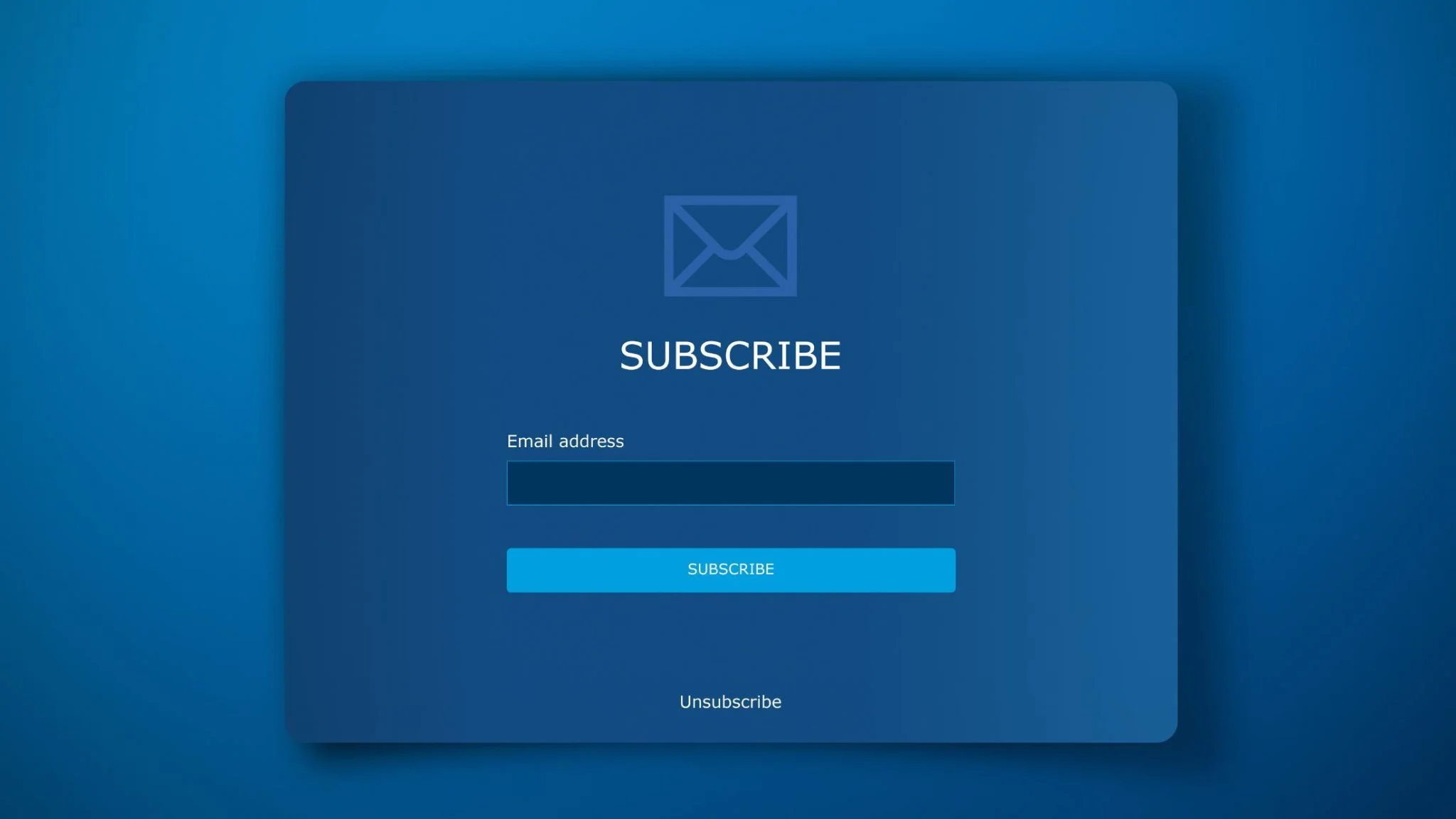 Additionally, most successful businesses use sales funnels to multiply growth rates. Otherwise, sales funnels have excellent conversion rates and are the new way of allowing entrepreneurs and business owners to engage visitors and convert them.
The average conversion rate is between 2% and 4%, so you must see how well your sign-ups are doing based on the average.
After creating your sales funnel, it's time to get your traffic going. However, we don't want to attract any type of traffic but rather the ones that are part of your target audience. This is because those are the people you need the most for increasing your sign-ups and the ones who will find your offers the most attractive.
If you are attracting users that aren't part of your target audience, even if you have many monthly visitors, you may still not manage to hit the hotspot of generating enough leads. It's always important to present your website to those who are interested; those who need your product.
Imagine it the same way as a car key. You can't use the same key on a different car. Therefore, your sales funnels matter much more than how much traffic you are getting. All successful business owners will start with the goal of focusing more on quality than quantity.
How do you find your target audience and who are they? Well, in order to find out who your target audience is, ask the following questions:
What is your ideal customer's biggest fear?
What drives your ideal customer? /li>
How is your ideal customer's time spent?
Okay, so you answered these questions. Now, what? You have to find where your target audience is hanging out. Here are the common areas you can search for:
What social media channels are they using? 

What blogs are they reading?
What type of businesses do they like?
What kind of forums do they read?
Follow Up With Them After Implementing ClickFunnels
The last step to creating a skyrocketing strategy for your online brand is the following:
You create your sales funnel to generate more leads and increase sales.
After, you send that traffic to your sales funnel.
However, remember that sales aren't always made during the first contact but will take more than that. Studies show that around 80% of sales are made around the fifth to twelfth contact.
You may ask why? Well, it's because it can take time to build trust with your prospects and because they need enough time to consider the right options. Of course, many business owners will try to set up an effective sales funnel and follow up with as many people as possible, but at the end of the day, they may not convert.
Therefore, it's best to follow up with them through email. The entire reason behind this is because of the following:
It's four times easier to sell to an existing customer than a new one. Therefore, always remain in contact with your current customers so that you can sell more products down the road.
Most customers won't buy with the first interaction they have with a website, so staying in touch with them is excellent for building trust and increasing sales.
It's best to create segments with your customers. Then, follow up by email or any way you see fit. After that, everything will flow naturally.
What We Learned About Growing Our Online Brand By Implementing ClickFunnels
Growing your online brand isn't as hard as it may seem. The only factor you should pay close attention to is your sales funnel and how you can attract your target audience to it. You can grow your online brand faster than you think by using the power of Clickfunnels and other online tools.
What are you doing to grow your online agency brand today? Did you know what is ClickFunnels before reading this blog post? I'd love to hear from you on the topic in the comments below.
FAQ's
What Is ClickFunnels?
Clickfunnels is an online sales funnels creator used to help businesses automate the sales process at the maximum level.
How Do ClickFunnels Work?
Clickfunnels work with plenty of tools to build a powerful sales funnel and understand the customer journey much faster.
Can you use ClickFunnels with dropshipping?
Yes, it will enable you to integrate shipping with many third-party applications, making it easier for you to dropship.
What type of funnels do you need?
Lead capture, event funnels, and sales pages.
What are some alternatives to ClickFunnels?
Brands like HighLevel, Leadpages, Katra, Systeme.io, and BuilderAll.
Why are sales funnels important?
They help you bring a customer through from the sales funnel through your site to purchase.
What is the most important thing to do when someone makes an inquiry via your website?
Follow-up is very important and should be done asap to capture the leads and move through the funnel.