Do you know the Instagram basics?  They are ever-changing on Instagram. And more are coming next month.
Well, Instagram is that kind of site.
In this article, we run through some very simple Instagram basics that will help you come to a better understanding of the mechanics of Instagram.
If you cover all the points in this article you be moving in the right direction to grow your Instagram following and build your engagement.
In this article, we run through some very simple Instagram basics that will help you come to a better understanding of the mechanics of #Instagram.
Click To Tweet
Instagram Basics – 101
1/ Keep Your Bio Updated
Your Instagram bio is where you let everyone land on your profile what you are all about.
It is crucial to keep it updated. Your challenge with Instagram marketing is to get visitors to click your bio link and visit your site or product.
You don't want your profile link linking to blog articles or content that is way out of date.
And you don't want just to be linking to your site's home page.
Refresh your bio link regularly to point to your cornerstone content or new content that you want to give a lift to.
If you set up a Bitly account then you can create keyword-based links that you can add in and at the same time take advantage of the bit.ly analytics that is on offer to see how your bio link is performing for you.
2/ Have More Than One Account
It has been a long-time Instagram strategy of mine to market with multiple Instagram accounts. The reason for this is that you can use multiple accounts to give yourself clickable links on Instagram.
The big downside to marketing on Instagram is that you only have one link clickable URL that you can use on Instagram posts and that is your bio/profile link. And as mentioned your challenge is to get visitors to click through to your link and site. However, today you can use the stories feature to add the link button.
This is where multiple accounts come in handy because account usernames are clickable links. As long as you don't make it a private account.
So if you set up a second account for a specific product and name it as that product you can then use that username as a link through to that account where you just promote that product and that account is basically just a capture page/splash page for your product
I have already written in great detail about this strategy. You can read the article here:
How To Add Clickable Links On Instagram
Clickable Links
There are various sites that offer you clickable links for a monthly fee but these offer no real advantage over my Instagram strategy because they require you to leave Instagram to go to the site where your images are syndicated to.
You have to add the 3rd part site link to your bio link.
And then you still have the same problem that you have to get visitors to click through to your Instagram bio link to then click through to the 3rd party site.
Creating multiple accounts with a good Instagram marketing strategy is a great fix for the problem of the clickable link found on Instagram.

3/ Instagram Basics – Don't Play The Followers Game
Followers have equal engagement, links, and comments but only if they are interested in your content.
Following hundreds of random people is absolutely pointless on Instagram when 5 minutes later they unfollow you.
There are just so many apps that help you monitor your followers on Instagram that there is no hiding when you follow and then unfollow. Believe me, it is just a complete waste of time.
Here is what you do instead – an Instagram basic
It is a simple Instagram basic, you just create great content that Instagrammers in your niche will like and follow you for.
You need to visit members in your niche and engage with them, like and comment on their content, and get noticed.
This is old-school social media and it works but it is slow and that is why we have the followers game.
Playing the followers game will grow your following moderately faster than using an engagement strategy but the members who stick with you are more than likely just going to be not very active and so are just not going to give you the engagement that you are looking for to the content that you create.
4/ Brand Your Instagram Account And Set A Theme
The Instagram basics include branding. Brand yourself on Instagram and become known for what you do.
Set yourself to work to a content posting theme that adds to your branding, so if you add text to images then always use the same font. If colored text is your thing then be bold with it.
Therefore, use images that are similar in style. Giving your images and videos an appeal will help them to be recognized on Instagram.
If you are being recognized then you doing something right and that is when you are likely to pick up real Instagram followers.
Creating your own brand that works builds trust and this is incredibly important if you are selling a service or a product.
5/ Instagram Hashtags
Hashtags are your way of being seen and you should use plenty of them. But be careful they can look a bit spammy if you just add a big block of tags.
I recommend that you use between 5-10 tags. Try where possible to insert them in amongst a good call to action. Don't just use hashtags on your own. (Do your research!)
6/ Set Your Call To Action
Another Instagram basic is a good call to action is around 130-150 characters. So get to the point and let people know what is happening.
Your call to action is very important if you are running multiple accounts and using accounts for specific products as demonstrated in my clickable links strategy. Be sure to also respond to comments on your Instagram account.
7/ Instagram Basics – Post Often
You need to post new content on a regular basis if you want to keep your Instagram followers engaged.
They follow you because they are interested in what you do. Therefore, if you are just not that active why would they continue to follow you?
That doesn't mean you need to be posting 10 photos a day.
I would recommend posting stories 2 or 3 times a day.
Concentrate on creating quality content, less is more.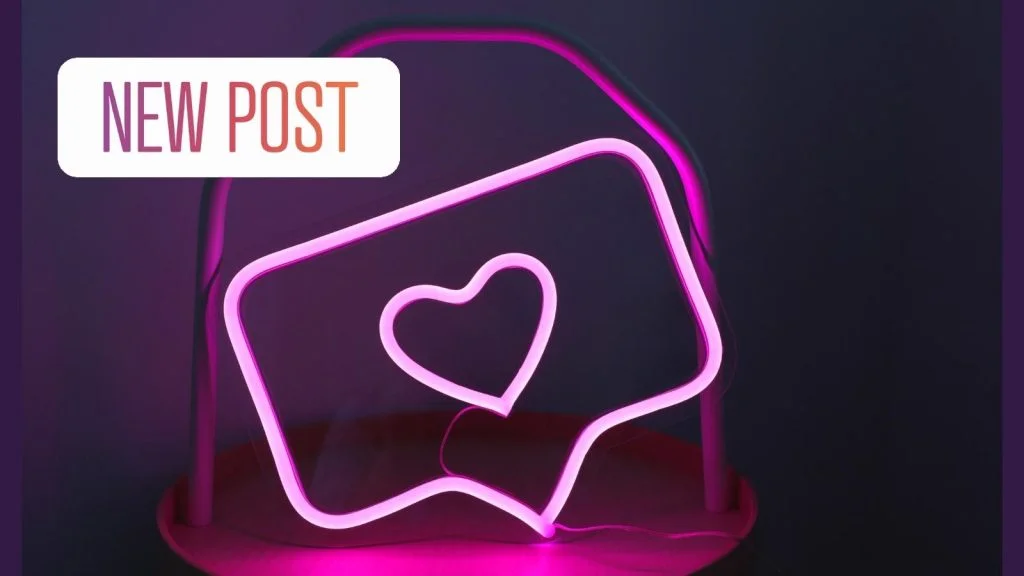 8/ Promote And Syndicate Your Content
Let your followers on other social channels know that you have an Instagram presence.
Add your Instagram followers to your blog posts from time to time. You can also embed some of their posts like the one below from our friend Ilka Flood for Send Out Cards.
Syndicate your content to other social channels using IFTTT recipes but just be mindful of how your content will look when displayed on another social channel.
Syndicating your content to Pinterest is a very worthwhile option for you if you have a Pinterest account
That is all for now, I hope you have found my Instagram basics article useful.
You can also schedule your Instagram posts and stories with Agorapulse.
View this post on Instagram
Instagram Changes
Instagram's navigation changes have made it easier for people to share and connect with their friends and interests. The navigation bar at the bottom of the app has a shortcut for creating content in the center and Reels to the right.
As part of this change, the Instagram Shop tab has been removed. You will still be able to set up and run your shop on Instagram as they continue to invest in shopping experiences that provide the most value for people and businesses across feeds, stories, reels, ads, and more.
Lastly, you can now schedule your own Instagram posts right in their app and delete images from a carousel post. Don't forget to add stories and use the highlight covers for your account too.
Some Quick Questions For You About Instagram Basics
Do you struggle with Instagram basics? Have you mastered a strategy that works for you on Instagram? Let us know in the comments section below so we can discuss and answer questions for you.

Latest posts by Dexter Roona
(see all)