How to amplify your online marketing plays a huge role in establishing and growing your business.
As more and more pieces of our daily lives go digital, more and more businesses shift their marketing focus to the online space. The better you are able to control your brand's message and the reach of your content in this space, the better positioned you are for business growth.
Despite the clear shift to digital, many businesses still make the mistake of ignoring the value of marketing online. While traditional marketing still has its place in growing your business, the digital space is really where it's at. So you will need to grow your online marketing as well.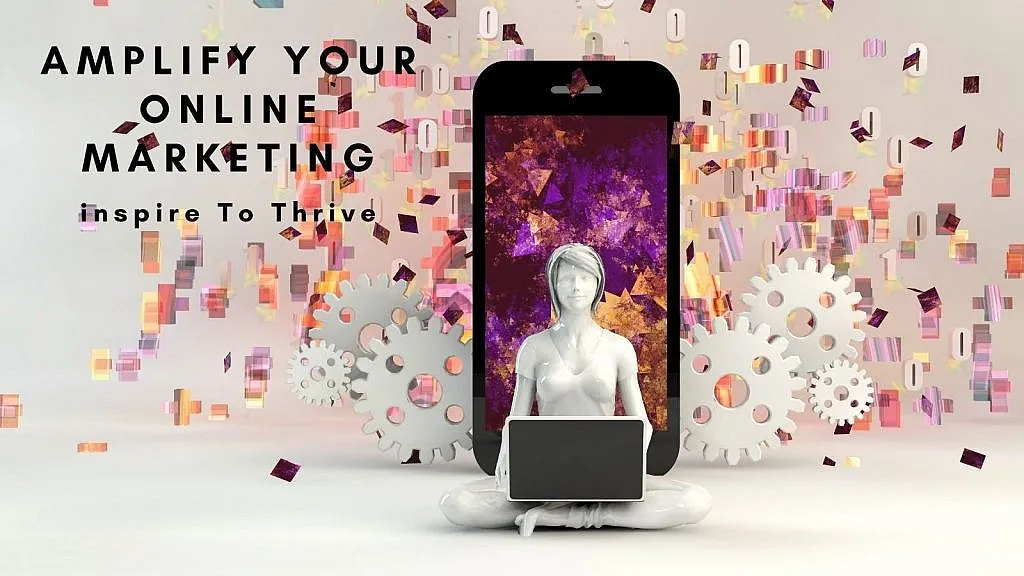 Fortunately, there are many ways to amplify your online marketing and the presence of your business. If you're ready to shift your focus to digital, you're in the right place.
Here are some of the most effective strategies you can implement that offer huge potential for improvement in your business growth.
Best Strategies For Growth In Digital Space
The great thing about the digital space is that there are tons of options for promoting and growing your business.
And while some of these options may not be a fit for you or your particular business, others certainly will be.
Let's take a look at 6 of the most effective strategies/tactics to help you gain recognition for your brand and grow your business by growing your online marketing.
1. Use Video Marketing
I want to start with one of my favorites. Video marketing.
Whenever you market your business online, it's important to think about the content you produce. Blog articles are hugely important, but a nice mix of written content and visual content is really the key. Video can help you get there to amplify your online marketing.
Visuals are really engaging, and they can help give a boost to your written content. And when it comes to gaining visitors' attention through visuals, explainer videos play a great role. Other types of videos work great as well depending on your business and the audience's needs.
Testimonials – highlight your customers' success stories using your products
Thought leadership – present your team members as experts in your space to increase your brand's authority
Demo videos – show viewers how to effectively use your products and the value they offer
Commercials – short commercial spots allow you to place ads throughout various media outlets
GIFs – these are highly shareable pieces of content that can help grow the reach of your brand
Company overview – highlight the culture and the values of your organization to make connections with customers and potential talent
Behind-the-scenes – give customers a glimpse into your operations, people love a sprinkle of transparency
Online videos not only allow organizations to catch the visitor's eye but also help in generating results. According to recent research, 81% of marketers believe that video is the most effective marketing tool.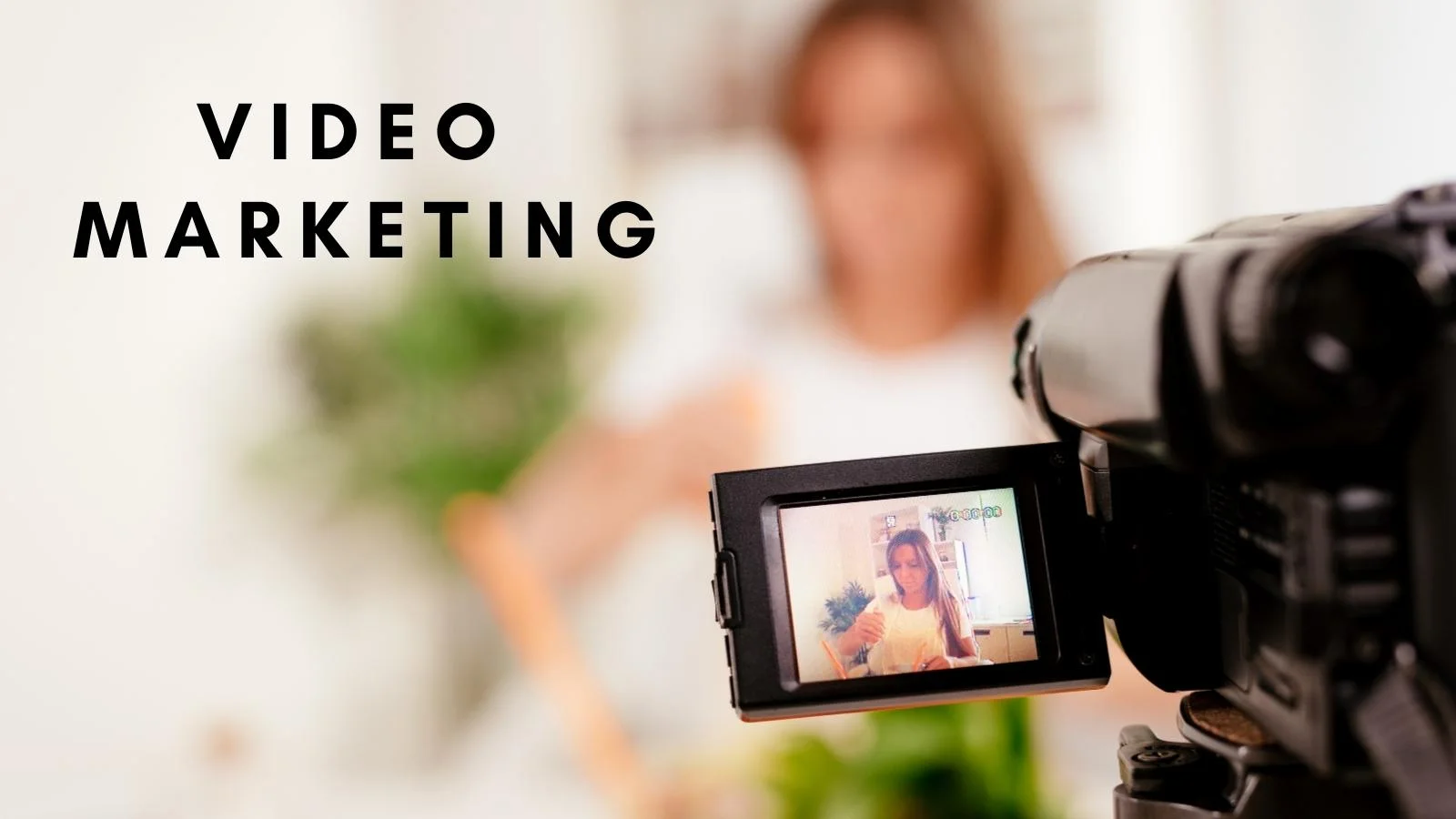 With the help of video marketing, you can explain complex messages with ease. Thus, if you are in search of a trend that cuts through the noise in 2023 and into the future, then don't miss the chance to create informative and attractive videos to reach your audience on a deeper level.
Source: Oberlo
2. Utilize Search Engine Optimization
Search engine optimization (SEO) is one of the most effective strategies that help you boost your online visibility and grow your business. It can also help you save on your marketing costs, with the goal being to set your site up to be well-positioned in search and drive inbound leads.
While SEO is hugely effective, it requires patience. As you apply various tactics and make changes to your website, you need to understand that you may not start seeing results for 6 or more months. If you stay focused, however, you'll see significant benefits by applying some of the following tactics:
Link building (internal and external)
Improved site speed
Quality content
Fixing 404 and other errors
Improved site security
Mobile-friendliness
Quality user-experience
Keyword usage
These are just a handful of the 200+ factors that Google and other search engines look at when determining your site's ranking. The ones listed above are some of the most important, so start your focus there and then move on to other efforts as well.
If your SEO is strong, then you can easily maximize the number of visitors to your site and seriously improve your site's chances of showing up high in search results.
Sometimes, SEO can be complicated and confusing, but if you focus on the right keywords (worked properly into your content), create quality content that answers questions and solves problems, and perform other tactics like link building, then you can positively affect your ranking with the limited hassle and help reach your business goals.
Suggested Reading – How to Win the SEO Battle and Constantly be on Top of SERPs.
3. Content is the King to Amplify Your Online Marketing
Content is the cornerstone of all of your marketing efforts. Quality content impacts everything from blogging to SEO, advertising, social media, and everything in between. The better your content, the more favorably the search engines will react and the more your target audience will engage.
Organizations that develop and execute a solid content plan can successfully promote a brand and stimulate audience interest in your offered services or products.
If your content marketing is not strong, then it might affect your other marketing strategies. You need to really understand your audience and create content that answers their questions and solves their problems.
Make sure you create content for all stages of the customer journey to ensure you're grabbing people's attention early on and then continuing to impress them ever after they become customers so they can advocate for your business.
So, wherever you create content for your brand marketing, always keep your target audience in mind.
You can deliver content in the form of blogs, infographics, case studies, videos, and more. If you really want to generate quality leads and convert your site's visitors into loyal customers, start leveraging the power of content marketing.
4. Use Paid Media to Amplify Your Online Marketing
Do you want your content to be found online by your target audience, but your organic efforts just aren't producing results yet?
Do you have some marketing budget to spend and do you want to apply it to a fast, effective marketing tactic?
If yes, then paid media can work wonders.
Create great content, and then pay to promote it so it reaches more of your target audience.
This can be especially powerful for your business if your website is new and you're still waiting for your SEO and content marketing to take effect. Thus, using online tools will help boost growth, such as using systeme.io to grow your online business.
Before you implement this approach, you need to do some research and understand the right places and tactics to reach your audience. Is it a display ad on a targeted publication your audience frequents? Is it advertising on social media? Should you be focused on Google Ads?
Do some research and understand your target audience's online habits, and then use your findings to determine the best placements for your advertising and sponsored media. It's likely that the best approach will be a multi-channel approach.
Make sure you look at different channels and analyze the reports. Then make adjustments and improvements to enhance your results.
This will not only help you market your brand but also allows you to convert more leads. Google Ads and social promotions offer different targeting options to reach the right audience, and once you get that right, you can drive tons of positive results.
5. Expand Your Social Media Following
According to research, there are more than 3.48 billion users who use social media on a daily basis.
While obviously, not everyone in that number is a target for your particular business, your audience is certainly in there somewhere, and likely in large numbers.
If your online marketing is strong, then you can easily connect with large numbers of your target audience across a variety of social media channels.
One important thing to focus on in developing your social media strategy is increasing the number of targeted followers on your channels. Organic reach is minimal, so the more followers you have who are interested in your content, the more you can reach them. If they aren't following, it's unlikely they'll ever see your posts.
Grow your social media following by using these tactics:
Advertise with the goal of follower growth
Post regularly and consistently
Engage with your followers
Make your content easy to share
Applying these tactics can help spread the word about your social media channels, leading to significant channel growth.
Post a variety of content, including videos, infographics, testimonials, reviews, pictures, and other types of content, that are related to your services and/or products and offer value to your followers.
Keep in mind that your audience will not be active on every channel. It's important to understand your target market's social media channel preference.
Not everyone is on Instagram or TikTok, just like not everyone has a Facebook account or is actively Tweeting. Do some research and make sure you are only targeting channels where your audience is active. Otherwise, you'll be wasting precious time, and likely precious money as well.
6. Email Marketing
Another super powerful approach that can help you accelerate your business growth is email marketing. Email can really amplify your online marketing efforts.
For the last many years, almost every business (the ones that are online anyway) has used emails to communicate with current and potential customers. An email is a great tool for gaining new business as well as managing and boosting relationships with your current customer base. Emails will help grow your online marketing efforts.
Marketing through email is an art, so don't take it lightly. The number of email messages your target audience will tolerate is limited, so make sure you optimize each and every email you send by:
Creating an engaging subject
Building a well-developed message that resonates with your audience
Using personalization when possible
Segmenting your emails
Offering something of value in your email (a discount or a piece of content)
You also need to build your email lists, so be sure to have ample opportunities for people to sign up to receive communication. Whether it's newsletter subscription forms, contact forms, or lead magnets where visitors give up their email for a piece of free content like an ebook, make sure your site is optimized to collect leads and build your lists.
Once you have segmented lists in place, you can send targeted messages to each list and start to drive your audience to take desired actions, thus boosting your business.
Suggested Reading – Is Your Email Marketing Being Flagged as Spam?
Just Get Started to Grow Your Online Marketing
If you haven't been focused on marketing in the online space, now's the time to make it happen. You can't afford to ignore the value of marketing online. If you do, you'll likely miss out on tons of business.
So, start looking at tactics like digital advertising, social media, and email marketing, and plan out your content strategy to fuel each of these tactics.
Understand your audience and their online preferences, and then begin targeting them through their preferred media outlets.
What successes (or failures) have you experienced in your online marketing? Let us know in the comments below how you will amplify your online marketing.
Latest posts by Anthony Gaenzle
(see all)