Employee engagement is crucial for every firm since it has been linked to increased retention, productivity, and total profitability. As a result, it's no wonder that employee engagement software is already becoming increasingly popular.
But, with so many options available, how can you know which is best for you? Here are some pointers on choosing the finest employee engagement solution for your company or organization.
1. What Features Does The System Provide?
Make a list of the essential features given by top employee engagement software, and then compare the features to your organization's critical demands.
Is the software equipped with the surveys on worker engagement that your organization requires for feedback collection and response? Is it possible for individuals to use this software anonymously? Can you personalize survey questions?
(Note: Employees may also expect their survey responses to be anonymous.) Finally, does it provide all of the best employee engagement software features you require?
Consider the following employee engagement software features:
Surveys of the People
Heatmaps of Employee Engagement
Corporate Announcements
Employer Net Promoter Score (NPS)
Employee Recognition Board
Ideation Forum
2. User-Friendly Interface For Employee Engagement
You want all of your workforce to feel at ease and empowered when utilizing your platform.
A simple, user-friendly design is critical for guaranteeing widespread adoption. Regardless of who your employee is, they ought to be able to use the tool to its full capacity swiftly and efficiently.
Software that does not perform well is often overly complicated or does not cater to specific needs, can cause frustration and unhappiness – and could have the opposite effect you intended. So, make sure the software you pick has a user-friendly interface.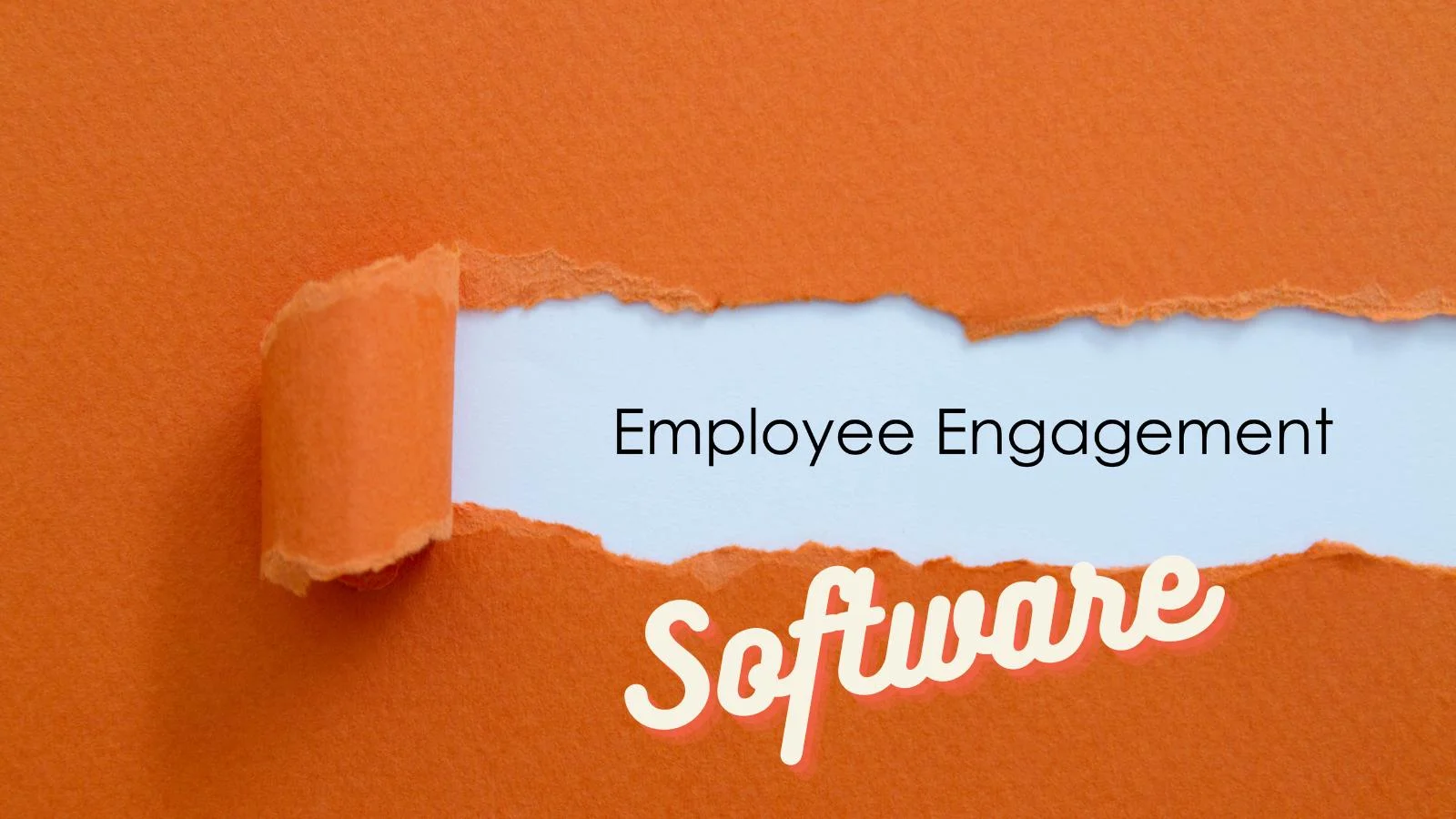 3. Data Security
The heart of employee engagement software is feedback surveys, which save personal information as well as an honest reflection of your employees' thoughts. The disclosure of this information, employee replies, or personal information could jeopardize employee confidentiality.
Employees may also begin to change their comments and become less honest in order to avoid reprisal. As a result, it is critical to select software that maintains employee confidentiality and anonymity.
4. Scalable And Adaptable
Your company is constantly evolving, developing, and improving, and so must your engagement software. Look for solutions that may be tailored to your specific needs by adding or eliminating features from the subscription over time.
5. Artificially Intelligent (AI)
The finest employee engagement software improves performance, power, and efficiency by leveraging natural language and machine learning technologies.
With AI becoming a new norm in corporate software, seek products that are well-established in leveraging the power of AI rather than those that are catching up.
6. Integration With Your Technology Stack
A platform for worker engagement will only be as good as its integrations. Check to see if they have a solid platform that can match your requirements. It will only be advantageous if it can communicate with the tools you already use.
The finest employee engagement solutions integrate seamlessly with the technologies you already use. The software should be compatible with the best practices you already use.
After all, the entire purpose of the engagement software is to streamline your operations, making them easier and more effective, and integrations are an essential piece of that puzzle.
7. Fully Automated Employee Engagement Software
One of the most significant issues that employee engagement software solves for businesses is managing time and human resources. Increase your capacity by selecting a platform that generates actionable insights and leverages automated actions and workflows to execute tasks for you.
For example, when a given set of circumstances is met, a ticket is raised, or a benefit is awarded when an employee performs at their job.
In Conclusion of Employee Engagement
With the entrance of millennials into the workforce, as well as the growth of remote employment and the gig economy, it's critical to select employee engagement solutions that will give long-term solutions. The best worker engagement solution will provide you with a more excellent grasp of employee sentiment and a means to demonstrate that they are being heard.
I'd love to know if you use any employee engagement software for your online business. Please drop a comment below so we can discuss it in the comments.