If your time is limited, which do you prefer to race to post to your blog, comment on blogs, or share blog posts? And do you share before or after you post? Which order is the best path to your blog's success?
After 9 years of blogging now I believe it's best to write a blog post first. You need to have your blog content updated and out there.
Then you must let your own followers know about your new content by email, push notifications, and posting it on social networks.
The experts say we should share out content 80% of the time and write 20% of the time. Wow! And then when we share you must share 80% of others' content and 20% of your own content. That sounds like a lot of work, doesn't it?
After posting the new content, I go on to sharing with my audience via a tweet, an email, and then the other social networks for as much as time allows.
Then I share other content via Agorapulse on several of the social networks. I tend to share most via Twitter, Flipboard, MeWe, LinkedIn, and Pinterest.
Lastly, I then go comment on other blog posts out there. Of course, you have to beware of spam comments on networks and blogs.
Post First For Your Blog
Creating a blog post takes time today more than ever before. You need time to do the research. Blog posts today are longer lengths than they were 5+ years ago. When I first began blogging 300 words was okay and 500 was great. That's no longer the case today unless you are a Seth Godin.
Then, you then need to pick your topic wisely by checking Google trends and analytics. You will also need time to look for your creative photo or image and maybe optimize it with a WordPress plugin.
However now that AI has taken over writing for many bloggers in 2023, you can save time with AI tools. You will have to check the research and add your own experiences to the content.
Moreover, you need time to do a spell-check too.  It's always best to proof your blog posts at another time.
I now love using Grammarly now for checking my grammar and spelling. As I'm updating old posts I am correcting the errors I've found.
Then, even after all that, I let the blog post sit and then re-proof it one more time. No more time for errors here and there.
It's always best to proof your blog posts at another time. Let them sit and re-proof later. #bloggingtips
Click To Tweet
Racing To Comment On Other's Blog Posts
Commenting takes time too. Which websites or blogs do you comment on? What if you read a post and cannot add anything to it? What if you disagree – how can you tactfully comment on that?
If you do not comment often on blogs you may find your own blog post with fewer comments.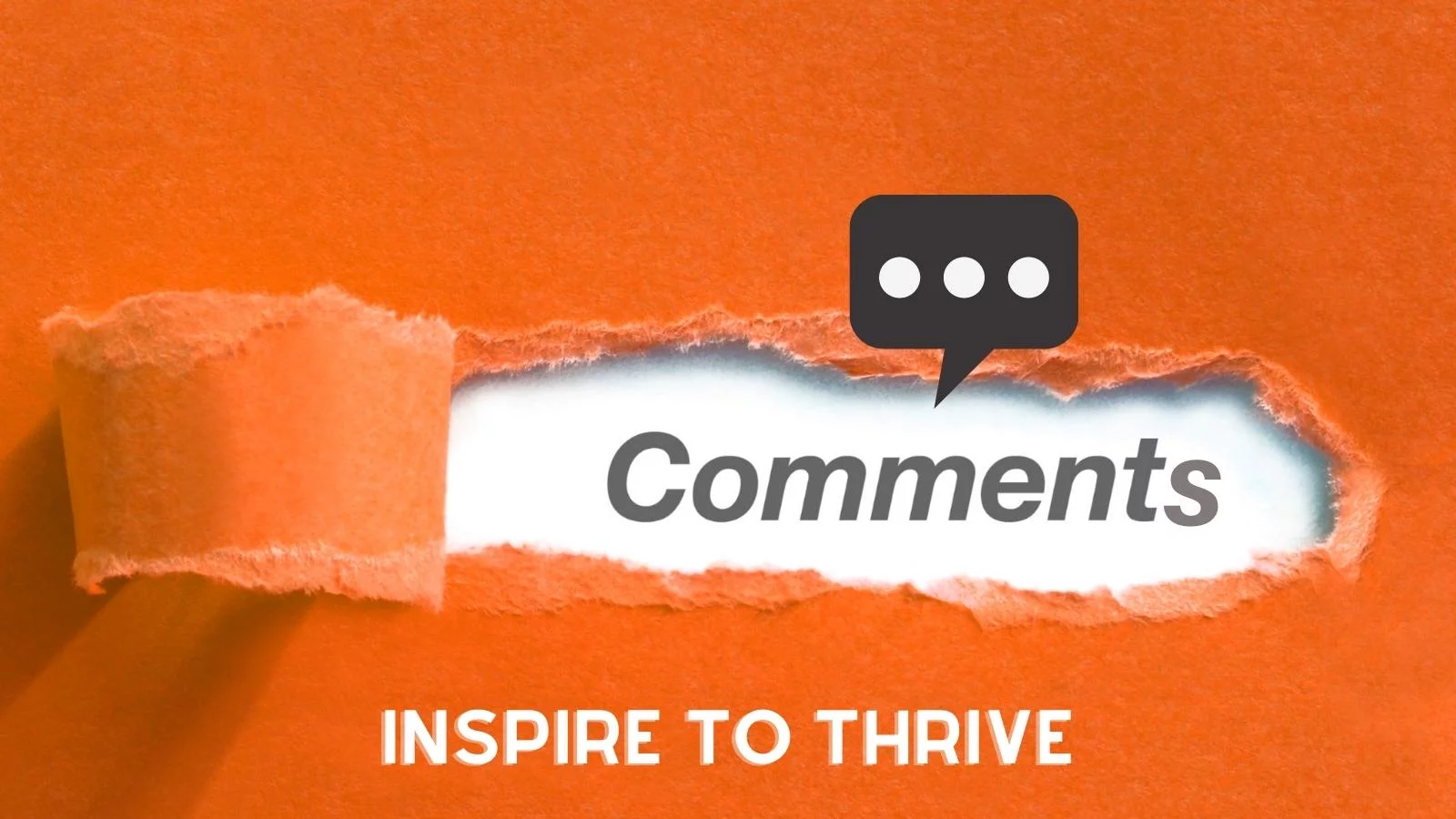 You also get to know other bloggers better and form relationships through commenting as Adrienne and Ryan pointed out in the past.
It's a great way to meet new bloggers when you find new blogs on social media to comment on. I often go through my Triberr and Viral Content blogs and comment on those too. The hidden benefit of blog commenting is generating backlinks for your blog.
You also may meet other bloggers there too. It's like the chicken and the egg, which came first?
Share It After The Race To Post It
The saying is sharing is caring right? We must share. Share others' great content. Part of sharing is also interacting.
This all takes a lot of time too. Sharing can take more time than creating your own blog post. Especially if you are on multiple social networking sites.
And then of course you may get lost there sharing as you see friends and want to connect. It happens to me all the time. I see friends active on MeWe, Minds, Twitter, or LinkedIn and away I go on a conversation. But that's the fun part! We need to have fun too with our blogs, right?
Saving Time Sharing Content
Lately, I've been running behind – behind on posting, behind on commenting, and even behind on sharing. (Even years later I find myself in the same predicament) It made me wonder, what do others do when this happens? I know it must happen to others at times.
Today I use Agorapulse to help me save time with all of these sharing activities. I can respond right from the Agorapulse dashboard too saving me more time! Remember time=money when you are working for yourself.
Of course, I still use the Triberr to share others' content and Viral Content Bee. They both are great programs for all bloggers to invest a little time in.
Life happens, we all have situations that come up that take us away from our blogs. So we really need a system to get in a groove with the race to post, comment, and share.
Your Take on the Race to Post and Share Your Blog Posts
So if you have limited time, which do you do first?  Do you race to post, comment, or share? Do you have a routine that works well for you? I'd love to know more in the comments below.