Are you concerned about building high-quality links and being cautious about what you link to on your website, blog, or even in comments? Are you willing to take the risk of using do-follow links to maintain the relationships you have established and grown fond of online?
Alternatively, do you feel compelled to avoid linking to blogs outside of your own niche in order to please Google? If you have questions like these about generating more links, read on to learn more.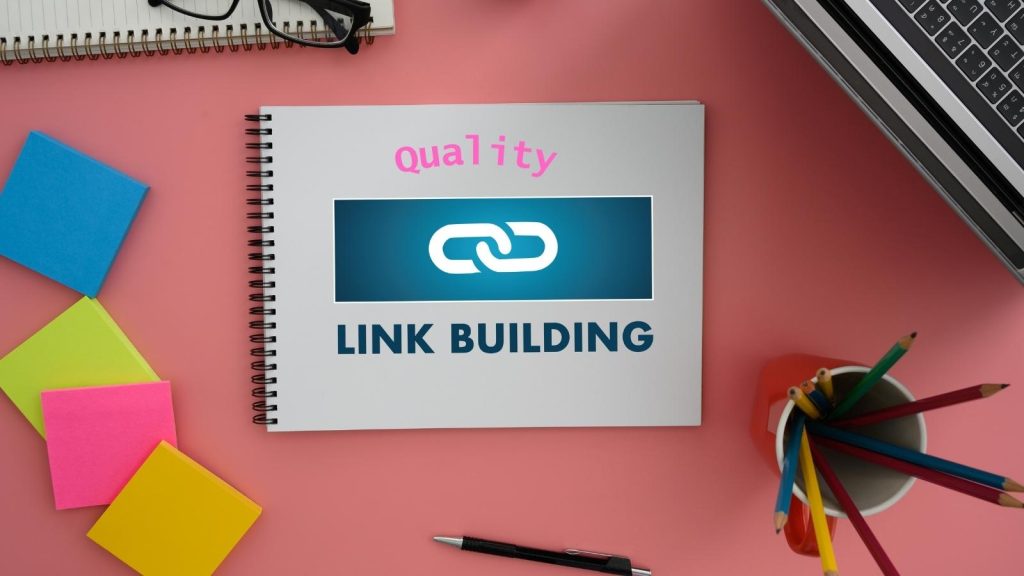 The Beginning of Linking
When websites first appeared online in the 1990's backlinks were easy and hot. These links helped websites get to the #1 page of Google fairly easily. Webmasters did link exchanges and paid links were a formidable business.
You found pages on websites called "links" or "resources". This was a common page filled with links for many websites at a time on the same page.
Oftentimes, these links were sometimes relevant to the websites or were local to the website hosting them. Many webmasters had also submitted their websites to thousands of web directories for more link juice.
As the years went on and blogs become more common others began leaving comments on blogs. Others joined forums just for the extra link juice.
The more links the merrier the website would be in search results. It wasn't all about quality links back then.
Quality Links Today
High quality links for your website refer to the external links that come from reputable and authoritative sources. These links are considered valuable because they help improve the credibility and visibility of your website.
When other reliable websites link to your content, search engines view it as a vote of confidence, which can positively impact your search engine rankings. To ensure high quality links, focus on obtaining links from trustworthy websites that have relevant and related content.
Additionally, links that are contextually integrated within the content are more beneficial than those placed in unrelated sections.
Overall, high quality links are crucial for enhancing your website's authority and driving organic traffic.
Are you concerned about building high-quality links and being cautious about what you link to on your website, blog, or even in comments?
Click To Tweet
Your Links To Other Sites
Does it provide value to the reader? If it adds additional information it may be added.
Is it relevant to the subject or page you are linking from?
How is it really necessary? This one can be hard to judge. Put yourself in your reader's shoes.
Is it worthy of your linking to? May you just source them without linking?
Would you believe I still get emails from other website owners asking for links? One must be only reading retail-related material and not SEO or blog commenting, etc, and not realize how much has changed in the past few years.
Here Is An Example Of An Email For Link Building:
Hello,
I'm an SEO link-building consultant, and my job is to create high-quality backlinks for my clients. But I can't do that without well-established bloggers like you.
I have one question for you. Would you be interested in a guest posting opportunity?
I have already combed through your website and have a fair idea of the kind of content that your readers like.
I can share a few topics along with a brief outline for your perusal. If you have a topic in mind, let me know. I could write a well-researched article with your target audience in mind.
Let me know if you are interested.
Thank you

– Matthew
Quality Links and Comments
So what happens when you leave your links by commenting on other blogs? Must you always comment on niche-related blogs? What about your friend's blogs and those with that you have built relationships?
Many bloggers recently have applied the "no follow" attribute to their blogs. I had written about the SEO effects of comments a while back. Some recommend not even leaving a comment if a blog is not in your niche.
It may be hard to develop relationships via social networks and then not comment on someone's blog because it is out of your niche. Leaving a comment is like giving them a thank you note.
It sounds a little too clicky for me. Of course, on social networks, you should try to network with those in your niche. But time changes and people change their niche along the way.
It's a balance one must work out. You may expand your niche to be a little broader. A tighter niche is always tougher.
I am tougher on accepting comments here and going through some old ones that were spammy. Spammy comments may really hurt your blog. If you are not sure, mark a comment as spam to be safe.
When To Add "NoFollow" Attribute To Your Links – Not All Quality Links Have to Be "Do Follow"
Affiliate links and ads. Most affiliate programs have them built-in to be no-follow. Always double-check.
Any paid advertisements. Banners, info links, pop-ups, etc.
Links that are not relevant to your niche.
Press release websites.
It is a healthy SEO practice to have a good balance of "do follow" and "no follow" backlinks on your website or blog.
How To Make Your Links No Follow
So do you stop linking out? Or can you add the "no follow" attribute and be all set? Adding the "no follow" attribute will prevent passing Page Rank thus keeping the Google gods happy.
The search engine crawlers will ignore those "no follow" attributes on links.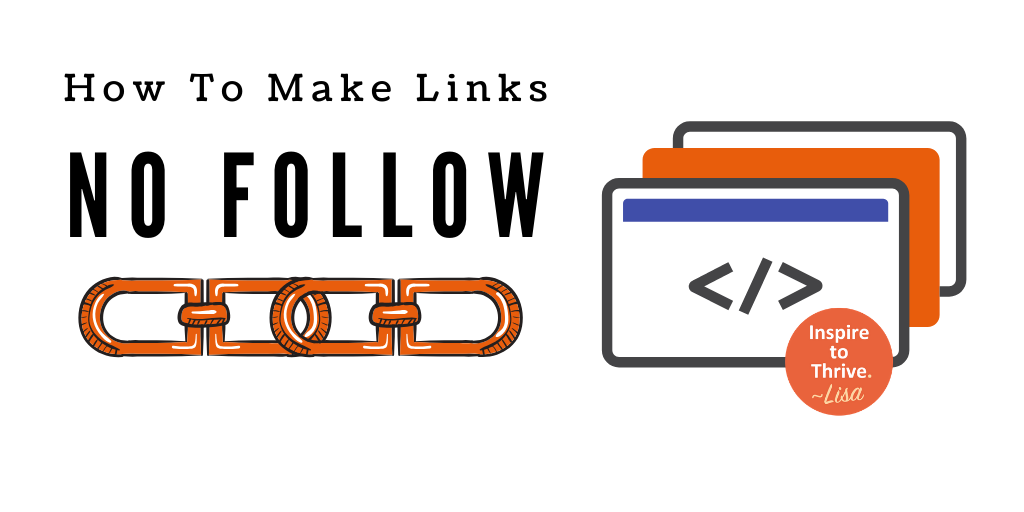 <a href="http://www.yourwebsite.com/"rel="nofollow">Link Text</a>
We don't want to upset that Google gods anymore. Staying within your niche shall have your site's quality links looking more natural and we know that Google loves that natural look.
How To Make Your Links No Follow #seotips
Click To Tweet
Sponsored Links
What about sponsored links? First, what is a sponsored link? A sponsored link is an advertisement that is displayed on the search engine results page after a user searches for certain keywords.
The best advice is to make these sponsored links no-follow and sponsored together. Therefore, It looks like this code below :
<a href="http://www.yourwebsite.com/rel="nofollow sponsored">Link Text</a>
Anchor Text Relevance
Anchor text refers to the clickable text displayed in a hyperlink. It serves as a concise description of the linked page's content and helps search engines determine the relevance and context of the linked page.
The use of appropriate anchor text is crucial for search engine optimization (SEO) as it assists in improving the visibility and ranking of web pages.
By using descriptive and keyword-rich anchor text, website owners can enhance the user experience and make it easier for both users and search engines to understand the content of the linked page.
Where To Find Your Quality Backlinks
Google Search Console – Under Search Traffic, Links to Your Site. Click more and a page will pop up where you can download it into a CSV table (Excel)
This table gives you the link, how many links to your site, and how many linked pages. You can see how to get there from the screenshot below.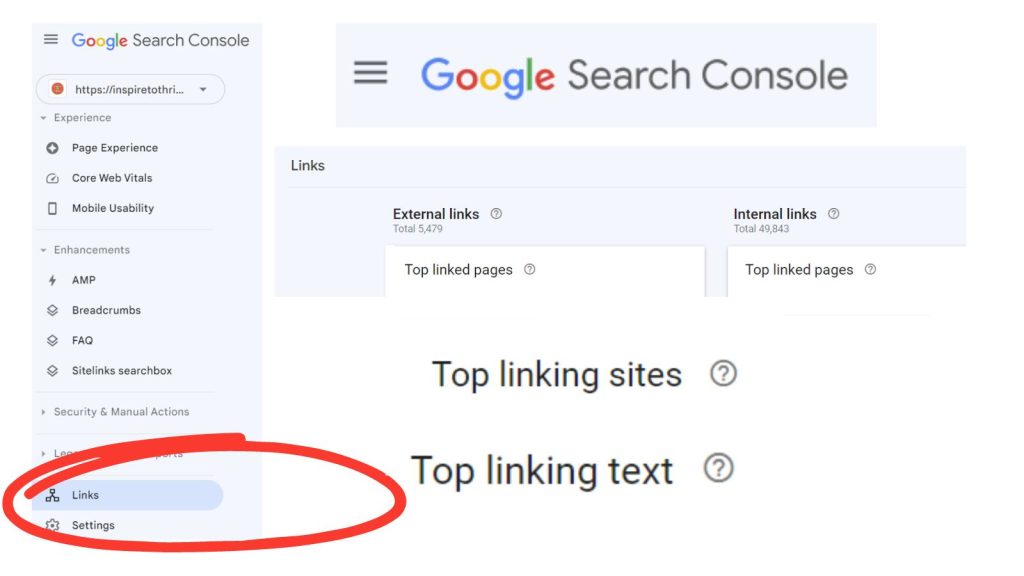 Bing Webmaster Tools – Go to your dashboard and look for the SEO section, click there and you will see the backlinks page – see screenshot below. You will be able to see backlinks for your site, to any site and any disavow links.

More Places to Find Quality Links
Ahrefs site explorer  – This tool is even easier on the eyes with the colorful charts they use. You can find out easily how many .org or .edu backlinks your website has. Very nice. Ahrefs shows you how many backlinks are from social shares via your homepage.
This link tool provides an anchor cloud for you to easily view your anchor texts. I really liked this tool as I viewed it via the FREE version. This tool has premium plans that start at $99 to $999/mo.
Ubersuggest – This FREE Tool is another way to check for your backlinks. It shows you your backlinks by DA ranking. Ubersuggest even gives a spam score for your backlinks.
There are many more SEO tools like SEMRush and SerpStat that you can use to check for your backlinks.
Plugins To Help You Link Better
RankMath and Yoast plugins are powerful tools that can greatly improve your website's link building efforts. These plugins offer a range of features and functionalities that help you optimize your internal and external linking strategies more effectively.
With RankMath and Yoast, you can easily track and manage your internal links, ensuring that they are properly structured and contribute to a better user experience.
Additionally, these plugins provide valuable insights and suggestions for optimizing your external links, enabling you to build stronger and more relevant backlinks.
By using RankMath and Yoast, you can enhance your website's SEO performance and increase its visibility in search engine results pages.
In Conclusion: Quality Links and Relationships
Quality links are essential for your blog or website. These links have a significant impact on your online visibility and reputation.
When other reputable websites link to your content, it signals to search engines that your site is valuable and trustworthy. This can result in higher search engine rankings and increased organic traffic.
Additionally, quality links can drive targeted referral traffic to your site, exposing your content to a wider audience.
By building a network of high-quality links, you can establish yourself as an authoritative source and improve your overall online presence.
Your Turn: Quality Link Building
There are many more quality link tools out there. Which do you use the most?
Have you stopped linking to other blogs or adding the "no follow" to your links and or comments?
Do you comment anymore on blogs outside of your niche? I'd love to know more from YOU in the comments below!