Dull, dreary, and boring visual content on social media can cost you followers and click-through rates. People are drawn to unique and creative visual content, so you must spend time on the artistic side of your business.
Strong visual creation will attract new followers, likes, and comments on your pages. It may even spark curiosity and get people to visit your website and eventually buy from you. So how do you create aesthetically pleasing content?
That's what you can find out in today's post. Keep reading to find out more!
The Importance of Visual Content
Did you know that LinkedIn posts that have a featured image have a 98% higher comment rate than those that don't? What's more, tweets that feature an image or video are three times more likely to get engagement.
The reason why more businesses are using visual content is that people are 65% more likely to remember content if it includes an image. This is because more people are visual learners.
Visual content provides the following benefits:
Improves brand recognition
Increases website traffic
Boosts conversion rates
Improves credibility
Increases sales
Charts and graphs bring your written content to life
If you want to improve your visual content, here are seven tips to help you along the way.
1. Stay Consistent Across All Platforms
When planning visual content marketing for your social media pages and website, it's important to stay consistent with:
Your art styles
Choice of color
Theme
Font style
Consistent visuals across all platforms will help improve brand recognition. So, when people see your logo on Facebook, Twitter, or Instagram, they'll know the organization behind the image.
You can create a brand kit that consists of a logo, unique fonts, and color palettes. On the other hand, you can create your logo using Canva Logo Maker. So, when you post your blog on your social media, people will see your logo and immediately know who you are.
2. Include a Featured Image
When you start blogging on your website, you should always add a relevant featured image at the top of the content. You can also add relevant images, graphs, and screenshots throughout your blog, especially if the post is mostly textual information.
Adding a featured image will provide the following benefits:
A thumbnail image for social media
Encourage social media sharing and engagement
Improves search engine optimization (SEO)
Conveys professionalism
Add alt texts to all your images to improve SEO. The image will add vibrance to your blog posts and your website.
3. Don't Overuse Stock Images
Stock images are convenient when you don't have time to create your logo or an image for your posts. But using stock images regularly can bore your audience because they can be generic. Additionally, images can be expensive if you're not choosing free ones.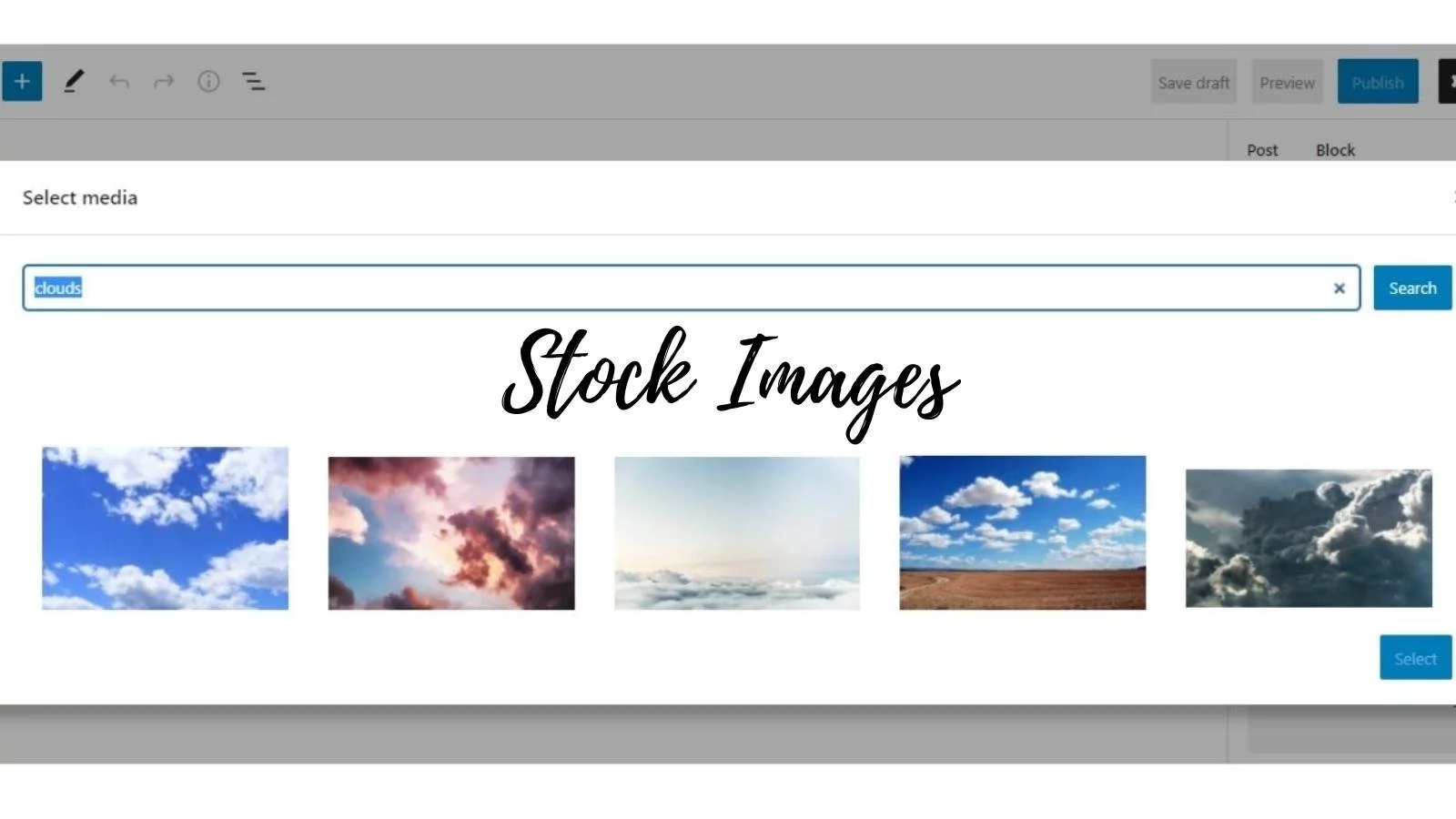 Consumers prefer authenticity and brands that have a unique personality. Consider using custom images that show your brand's unique personality. If you're posting your blogs on content marketing engines, you'll need original images to drive traffic to your site.
4. Show Off Your Creativity by Being Original
The advantage of visual creation is that you can show off how creative and original you can be. If you want to add comedic relief, then create funny images to add to your pages. On the other hand, if your brand is serious, then create more formal posts.
No matter what type of post it is, ensure that you use all the fundamentals of digital design to create aesthetically pleasing visuals. You can use templates or editing tools such as Corel PaintShop Pro to help you.
5. Moving Images for Banners
Moving images can create a unique background for your blog. The image will capture your website visitor's attention and increase dwell time. You can create an abstract image but ensure that it's excellent quality and isn't glitchy.
It should also work on any device such as laptops and smartphones. One of the options is to create your moving banners with Creatopy
6. Video Content Creation Hacks
Instead of writing a long blog post, you can include a video on your site instead. People are more likely to watch shorter videos than to read long blog posts. To create your video, you can use one of the Movavi editing tools or opt for an online solution like Clipchamp
With video content, you can get incredibly creative. Make videos for product reviews, unboxing, or create a tutorial. Use your editor to:
Adjust lighting
Improve audio
Insert transitions
Remove unwanted clips
Add subtitles
Include images
When placing videos on your website, make sure they play on all devices. Videos also allow you to develop a YouTube channel that can help increase your audience and website traffic.
7. The Format of Your Site Matters
Choosing a website theme may be convenient for you, but does it improve customer satisfaction? Not all website themes work well for the structure of your site. If you don't know how to structure a website from scratch, then choose a theme that will place images in the correct position.
What's more, the theme should be customizable so that you can change fonts and color schemes to fit your brand. You also don't want your theme to cut off parts of images or place visuals over your written content. The theme you choose should improve the visual aesthetics of your website
What Not to Do When Creating Visual Content
It can be tempting to add too much detail to your blogs. However, you don't want to overload your website with images and text because it can overwhelm your visitors. Adding too many visuals can make your blog look unprofessional, and it can also slow down your website.
Another visual aspect to avoid is adding too many icons. It looks awkward and out of place if you add icons next to each menu item. Only add an icon to valuable information you may want your audience to click on.
And lastly, you should avoid using any images with incorrect resolution. Pixelated images are unappealing. What's more, images should be scalable so that they show correctly on smartphone and computer screens.
Final Thoughts and Extra Tips
As you can see, there are many benefits to adding visual content to your blogs. However, not everyone is an artist or knows how to position images and videos correctly on a site. If you struggle to create visual content, there are online tools that you can use, such as Pixlr.
You can also utilize content marketing gadgets to drive more traffic to your site so people can see your visuals and blog posts.
If you want to create professional visual content for your brand, then follow the tips in this article. Adding high-quality images and videos to your blog will boost your sales and improve your credibility.