Are you looking for a Twitter alternative social media network where you get rewarded for using the network? The Minds network is one of several of my favorite social media alternative networks. Now with many contemplating Twitter, Minds is becoming one of the top Twitter alternatives out there. (The reach and engagement have been down on Twitter these past few months.)
Minds is an open-source and decentralized social network for Internet freedom. By and large, Minds is a combination of Twitter and Facebook all rolled into one without censorship or all political posts like Parler had become, or as supposedly the other alternative networks had become.
What I really love about Minds is the rewards you for engaging on their network. Hence, you may use the rewards (tokens as they call them) to boost your content or Minds channel.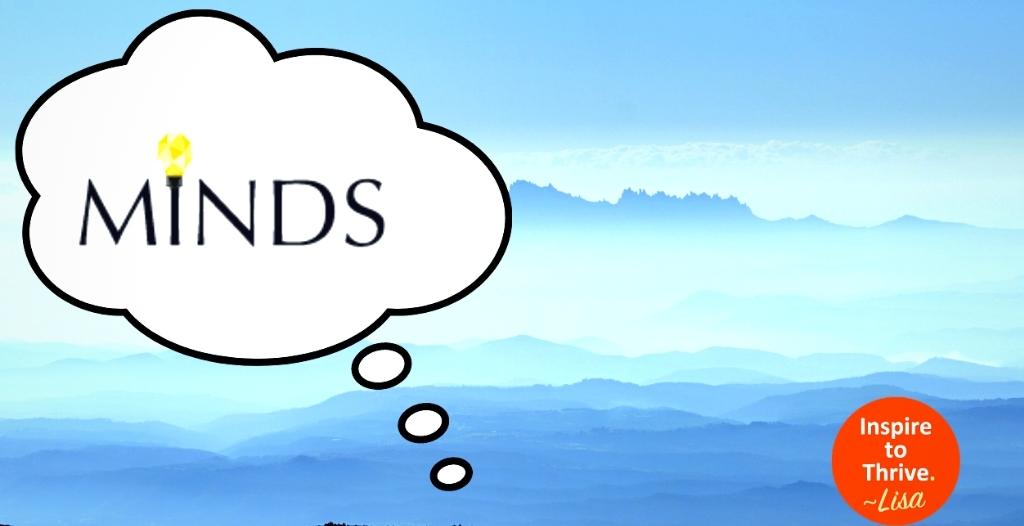 Getting Started On The Minds Social Network
Like any other social media network set up your profile with your picture and bio. You may include your website or blog address in it. Then, you can connect to your other social media channels too if you like right on your Minds profile. Note, that you can see my Minds profile page below. ⬇️
Of course, look for some folks to follow or start following me. 
Learn how to set your Minds social network profile, a Twitter alternative network.
Using Groups On Minds Social Network
Like Facebook, the Minds social network offers a group feature. You can start or join a group on Minds. I'm a member of a blogging group there. There are over 2,000 blog members and I'd love to see more bloggers join in and make it a really great group to share blogging tips and posts.
Moreover, there are many different types of groups on Minds and if you are into Bitcoin or any cryptocurrency, Minds is the place for YOU. Since I first wrote about Minds there have been many more groups formed. You are sure to find one you like.
The Minds Algorithm
Recently the Minds network has let its users decide on how their own algorithm should work. It is called "Build Your Algorithm."
This is very different from the other social media networks out there today. The "others" are influenced and shaped by biases and decisions we don't agree with. (according to Minds.)
You get to build your algorithm and choose how and what you want to see in your Minds feed! Not only that, but you decide what types of content do and don't get amplified for you.
I love that Minds lets you choose your algorithm for your own feed.
The Discovery Feed
Now, if you have been following me for any amount of time on Inspire To Thrive you know how I love Twitter Lists. Well, Minds has its own type of list called "Your Tags".
These tags are similar to the Twitter lists in that you can follow certain topics (tags) and stay in that feed vs. the whole feed. Comparatively, it will save you time and keep you focused on your topics.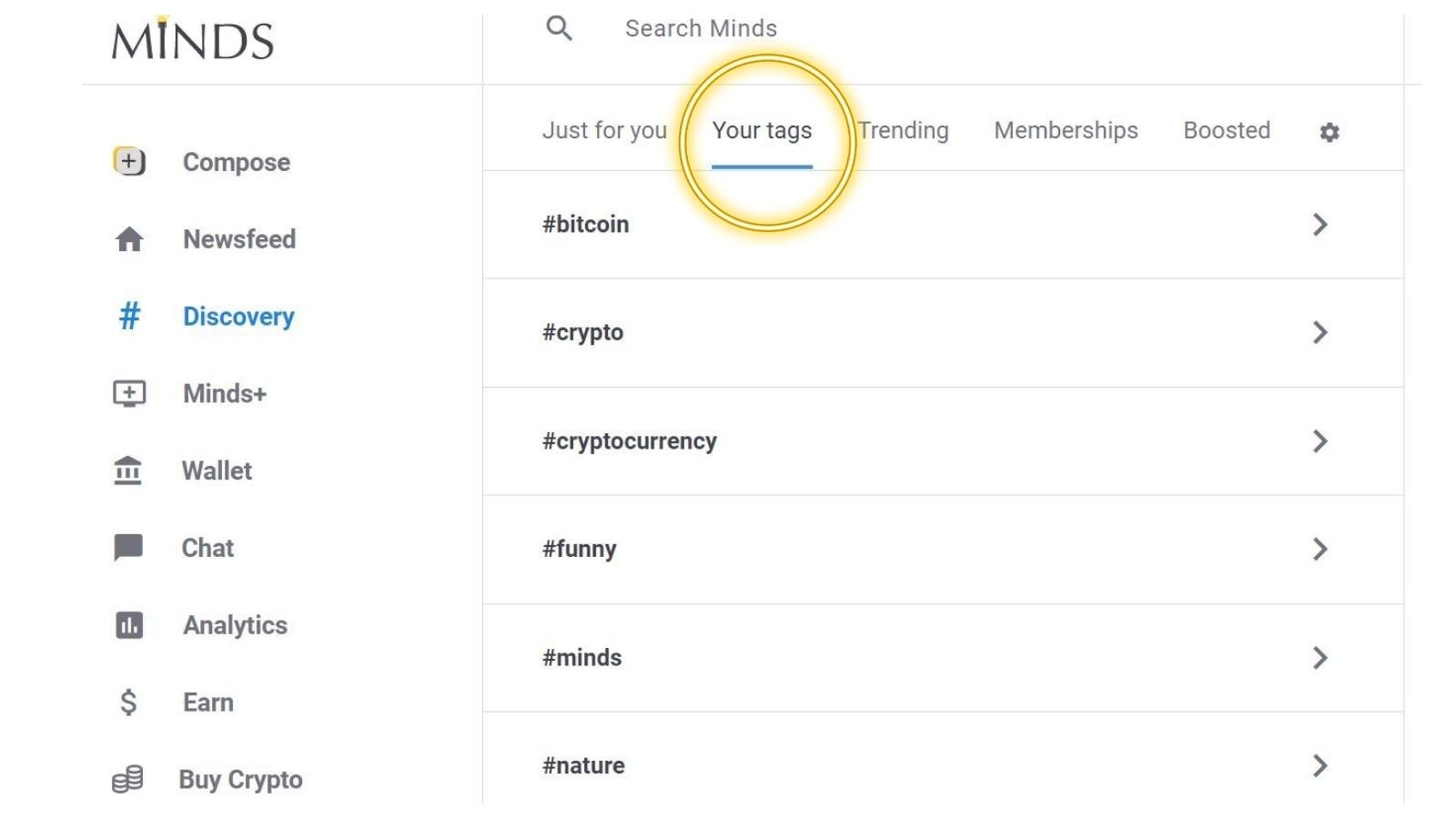 How To Speak Your Mind
To post on the Minds Social Network, you hit the Speak Your Mind area at top of the feed.
You can add images or videos to your Minds post. Next, be sure to add tags (hashtags) to your posts so they can be searched on the network.
Now, be sure to watch the video below to learn more. ⬇️ 📺
How To Use Jasper AI In The Minds Platform
Yes, you can create content with Jasper AI right on the Minds social network with their Google Chrome extension. How easy is that?  When your tongue gets tied you can rely on Jasper AI to help you.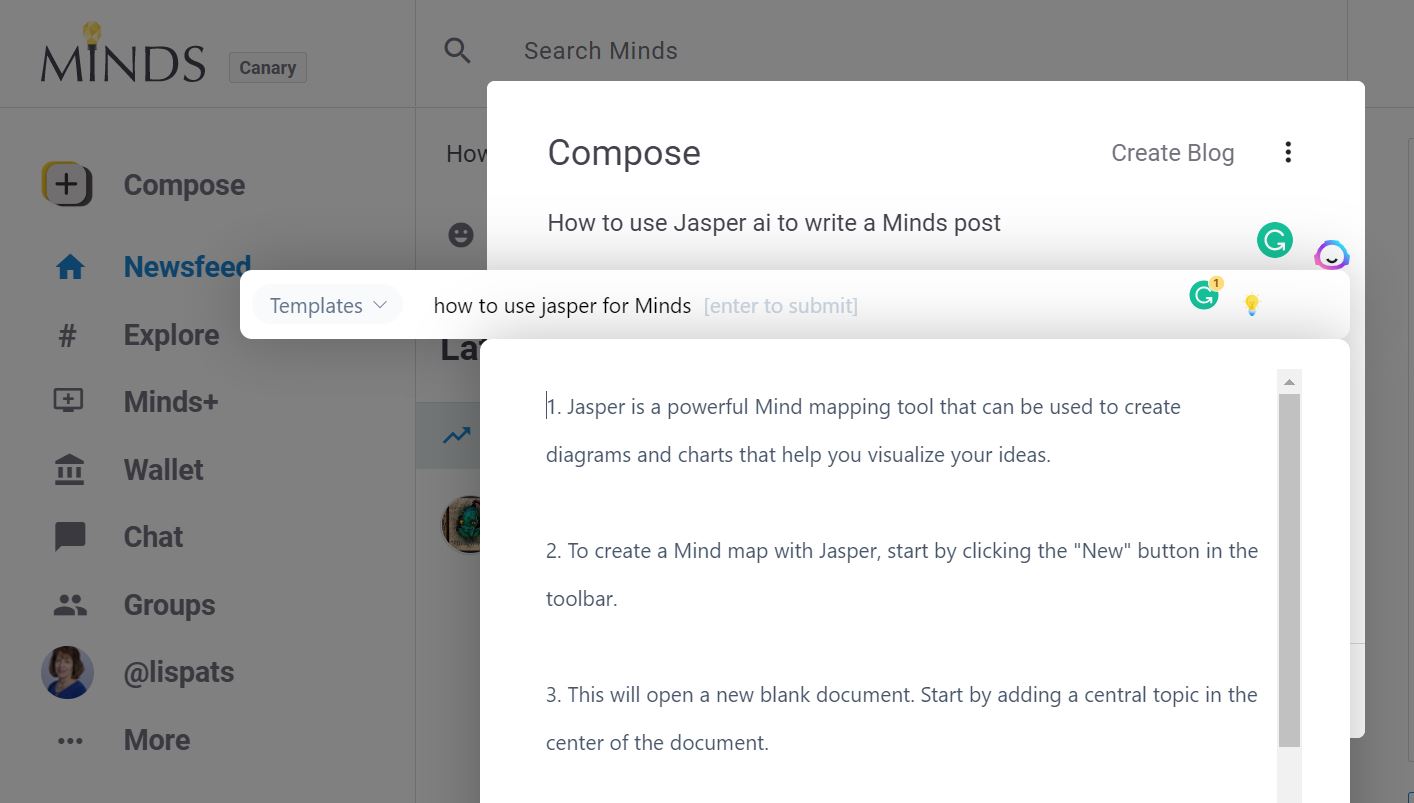 Of course, if you are on the Minds+ you will need to be sure the content is all original.
What Are Reminds On The Minds Social Network?
If you want to share someone else's posts they are called reminds. It is the Twitter alternative to retweets.
However, you can choose the "quote" button to add your own commentary before sharing and make it more personal. Furthermore, these "reminds: work great on the mobile app as well. You can do almost anything on the mobile app that you can do on the desktop today.
Even so, with the mobile app, you will be asked occasionally to upgrade the app and I do recommend that you do. However, it only takes a minute and it keeps your Minds account more secure.
How To Share From Minds To Twitter and/or Facebook
You do have the option to share your Minds posts on Twitter or Facebook. At the bottom of each Minds post, you can see the share button.
My favorite photo on Minds this morning! #NaturePhotography https://t.co/6uKLcZVS0J

— Lisa Sicard 👩‍💻🙂💭 (@Lisapatb) June 7, 2021
It's a great way to encourage others from those networks to join you over on Minds.
Many people may think of it as another alternative social media network but Minds really is different from the majority of them.
What Are The New Superminds?
Supermind is a new feature on Minds that enables fans to directly support creators they trust, and get engagement from them in return. Fans get replies, and creators make money doing what they already do.
According to the Minds email, "With the introduction of Supermind, we've also updated the monetization terms of service that apply to all users of paid products on Minds. These updates include the addition of Supermind-specific terms, as well as an update to the platform fee for creator revenue: Creators keep 85% of all earnings, and 15% covers referral share, third-party processing fees, and Minds platform fee."
Earning Tokens On Minds Social Network
So, you may be wondering how I earn tokens. It's really quite simple. You engage on the network as you would on any other social media network. Next, you can use these tokens to boost your own content or page or boost other channels.
Each day you will receive a contribution score for your activity on the Minds network.
Now, this score determines your share of the daily rewards pool and results in a payout of Minds Tokens, which can be used to support other channels or boost your content for more reach.
Turning Tokens into Bitcoins
In order to earn bitcoins, you can turn your tokens into bitcoins and put them in your wallet. Now, you have 3 choices for a wallet: Coinbase, WalletConnect, or MetaMask.
You can also earn tokens and access the decentralized web with them.
As I mentioned in the above video, Minds has been around since 2015 and started as a blockchain social network.  So, if you are into cryptocurrency Minds is the place for you as an alternative to Twitter.
Minds Social Network Chat
The Minds social network has a chat feature that was launched at the beginning of May 2021. The chat features include:
End-to-end encryption
Direct messaging
Private chat rooms
Public chat rooms
Video conferencing
File-sharing
Single sign-on with Minds credentials
Voice and video calling
Bridges and extensions
and, Much more.
The Minds Analytics Feature
Yes, just like with any other social media network you can check your analytics out on the Minds social network.
For example, as shown below you can pick 12 months or just one month to see how your impressions or pageviews are doing. Great for marketers on the network.⬇️
Minds Town Hall
In October of 2021, Minds did their first Minds Town Hall. It was held with the community to increase transparency, address questions and provide updates on their roadmap
Leaders from Minds did a live video where users could ask and have questions answered. They are doing more of these every quarter for their network users.
How To Use The Minds.com App
The new Minds mobile app includes account-switching (woot!), a new camera (zoom, HDR, low-light), redesigned channel page, an in-app browser, and many other fixes and improvements.
According to Minds "For the best experience, download the mobile app directly from Minds. All content is accessible.
Make sure you are running Android 5 (Lollipop) or higher and update phone settings to "allow installation of apps from unknown sources." NSFW (not safe for work) content is not currently accessible on Google Play due to their terms of service."
However, if you don't mind not having NSFW you can download it from the Android store. But some users have complained about the "irrevocable, perpetual use of your personal submitted information in the terms and conditions. Be sure to read them if you are concerned about that.
The Minds.com app has been known to have bugs from time to time and many updates. Hopefully, that will be updated and the kinks worked out for those that like to use apps on their mobile devices.
(I personally prefer using Minds on the desktop.)
Minds Social Media Network PLUS
The Minds+ is a monthly premium subscription that gives users access to exclusive content, the ability to become verified, and the ability to remove boosted posts from their feeds. The price is $5 per month or $60 per year. I've used it and like the features, it does provide.
Submit a post to Minds+ members only and earn a share of our revenue based on how it performs.
Remove boosted posts from your feed.
You have a little + next to your profile picture so other users know you are a Minds Plus member.
Original content is now a must on Plus. (or you could lose your account)
Better reach and engagement with a Minds Plus account.
Your 2 Cents On The Minds Social Media Network – A Twitter Alternative
Have you tried out the Minds network? I'd love to know your thoughts on this Twitter alternative social media site today.
One side note: I see many people starting an account and not posting. You have to give it time to grow, just like other social networks. It will not happen overnight, so have some patience and above all, have fun with it.
Finally, please leave a comment below so we can discuss or I can answer any questions you may have about the Minds social network. If you haven't tried it, sign up for Minds here.