As a video creator, one of the most important things to consider outside of creating quality content is monetization. With sites like YouTube leading the way in online video, there are other platforms such as Rumble that offer similar features, but do they pay their creators in the same way? In this blog post, we will explore the ins and outs of how Rumble pays content creators vs. how YouTube does.
How Does Rumble Incentivize Video Creators?
To begin with, Rumble is a video platform that allows creators to upload and monetize their videos. The platform is home to a wide variety of video content, including breaking news clips, funny pet videos, and informative how-to guides.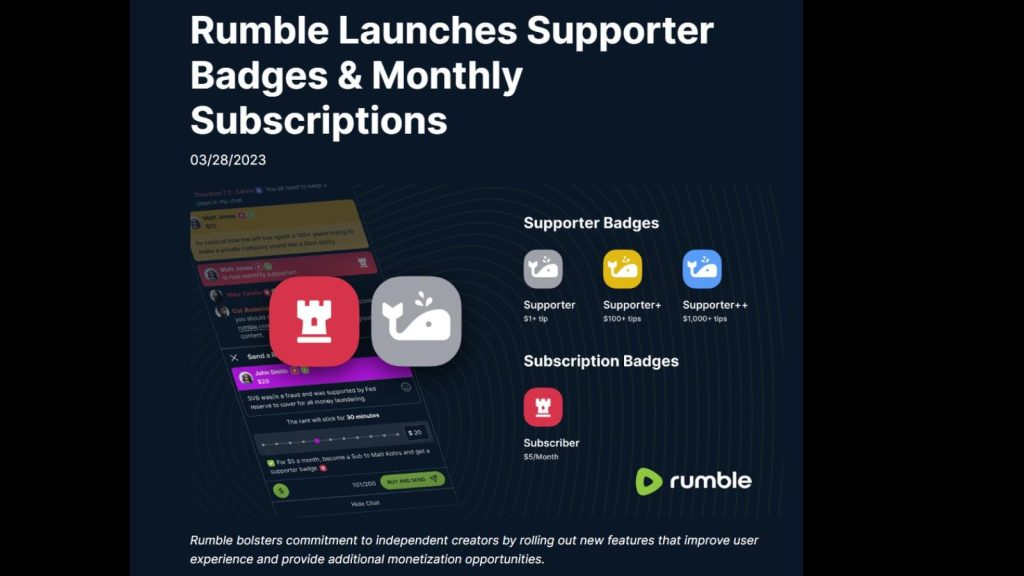 Licensing Model of Rumble
Unlike YouTube, Rumble operates on a licensing model where videos are sold to media outlets and publishers around the world.
Once a video is licensed, Rumble gives its creators a percentage of the revenue earned from the sale.
Revenue Share Between Rumble and YouTube
Another key difference between the two platforms is the revenue share model. YouTube operates on a 55/45 split where creators keep 55% of all ad revenue generated by their videos, while YouTube retains 45%.
On the other hand, Rumble operates on a 60/40 split where creators keep 60% of any licensing deal, while Rumble retains 40%.
While it may seem like a small difference, it can add up over time, especially for creators with a significant following.
Creator Partner Programs
One feature that is similar between the two platforms is the ability to earn money through their respective partner programs. YouTube's partner program allows creators to monetize their videos through ads, sponsorships, and merchandise sales.
Rumble's partner program offers similar options, including branded content deals and advertising revenue.

Lisa, Inspire To Thrive
However, to be eligible for the partner program, creators must have at least one video licensed by Rumble and meet other specific requirements.
Minimum Payment Threshold For Rumble Creators
Another factor to consider in how Rumble pays creators is the minimum payout threshold. On YouTube, creators can receive a payout once they have reached a threshold of $100.
Rumble has a slightly higher threshold at $50, but they offer multiple payment options, including PayPal, bank transfers, and wire transfers.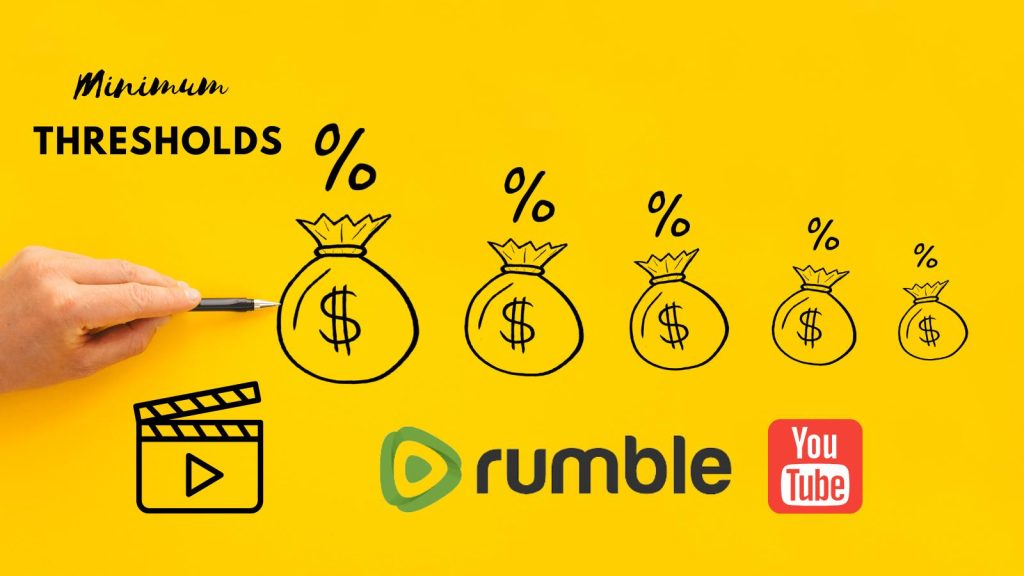 Extra Incentive for Content Creators On Rumble
Lastly, Rumble offers an added incentive for creators who produce viral videos. Through their creator program, creators can earn additional revenue if their video reaches a certain number of views within a set timeframe.
The program offers a bonus payment on top of the standard revenue share, and creators can earn anywhere from $1,000 to $100,000 depending on how successful their video is.
Rumble Rants Pays Creators Too
Rumble Rants allow fans to tip their favorite creators during live streams. See the video below to see how it works.
Why Numbers Make A Difference
To start earning money from YouTube, a video creator must be a member of the YouTube Partner Program. To apply to make money YouTubers must have at least 1,000 subscribers and either 4,000 valid public watch hours in the last 12 months, or 10 million valid public shorts views in the last 90 days.
However, with Rumble, you do not need a certain amount of followers. But getting more views and people watching your videos will help you to generate more money from the alternative social video network.
Conclusion: How Does Rumble Pay Content Creators vs. YouTube?
In conclusion, while Rumble may operate differently than YouTube in terms of monetization, it does offer creators similar opportunities to earn money.
From licensing deals to the Rumble partner program and creator program, Rumble provides creators with a way to monetize their video content and potentially earn a significant income.
For creators looking to diversify their revenue streams and reach a wider audience, Rumble is definitely worth considering.
Have you started posting videos or podcasts to Rumble? Sign up today for a free account on the video network.
FAQs
Can creators make money on Rumble?
Yes, video content can make money on the Rumble network.
Can you make more money on Rumble than on YouTube?
It depends on many factors, how many videos you make, how many views you have, etc.
How many followers do you need to have to begin making money on the video channels?
With YouTube, you need 1,000 subscribers or over 4000 hours watched.
What do you need on Rumble to begin making money?
I video licensed on the channel.
What about Rumble rants?
If you do a livestream, you can ask for tips from viewers.
Which video network pays bonuses?
Rumble pays a bonus for viral videos on their video platform.