The Internet of Things is transforming the world by connecting different devices, thus letting them work together autonomously. It connects everything from the simplest of appliances to homes, with embedded unique identifiers and sensors providing seamless connectivity between all the objects involved.
For businesses to capitalize on this trend, the balance must be struck. The balance is between cost, scalability, interoperability, and security.
In this article, we discuss six ways IoT is shaking up the current state of digital marketing. Read on to learn how you can use this revolutionary technology to sharpen your competitive edge!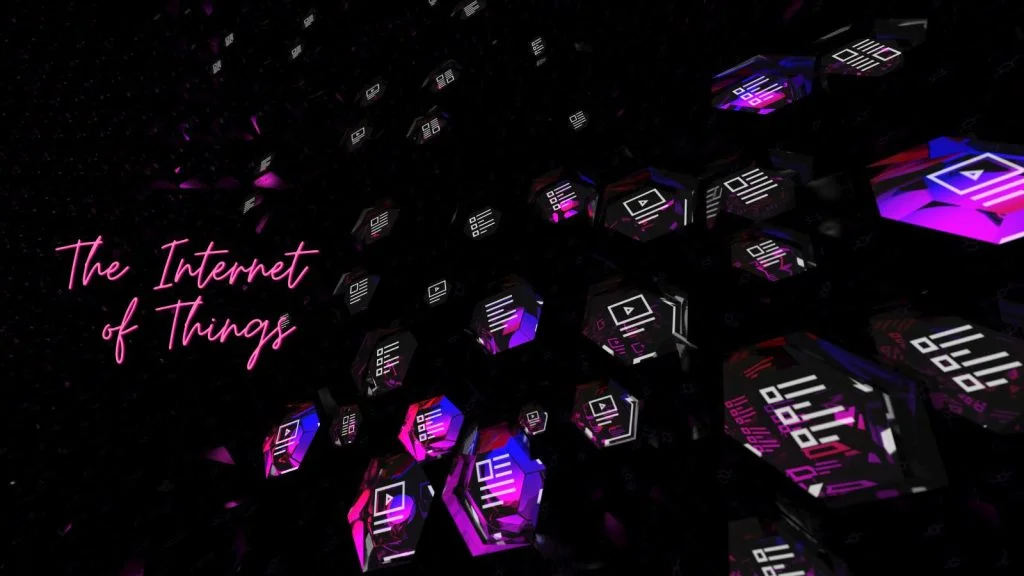 The Harbinger Of Changes
To be available for operations, inter-device communication needs software, which is meant to be embedded into every object of the communication process. And developing such software is a task our future strictly demands to undertake. Embedded software engineering is one of the leading branches of digital development as of 2023. It is a complex process that requires superior expertise in system design, integration, implementation, and support.
Embedded software engineers are responsible for delivering high-quality solutions that meet specific business needs.
ESDS as it is
Using a variety of technologies and industry-specific practices, embedded software developers ensure the safety and integrity of their systems. These methods include model-driven development, disciplined traceability of requirements and changes, test-driven development, automatic testing, and code analysis.
The use of these processes is especially important for hack-resistant embedded software.
ES modus operandi
An embedded software solution can consist of multiple layers of software, including device drivers, middleware, and applications. Each layer controls a different part of the hardware. One way to improve efficiency in the development process is with an all-in-one development environment.
This allows engineers to build, test, and deploy their applications ASAP. Embedded software is used in a variety of industries, from medical imaging to spacecraft and telecommunication switching systems.
As technology advances globally, in 2023 the need for it dramatically increases.
Following The Beacon In The Internet of Things
Ensouled with ever-evolving embedded software, different devices today are working together, fulfilling their owners' orders. And, of course, in 2023 such inter-device communication affects digital marketing like never before. Here's a quick rundown.
Smarter Products
The most obvious effect of IoT is that it is changing the way digital marketers interact with consumers. IoT data makes it possible to follow customers throughout their purchasing journey. This makes it more efficient for brands to connect with them and generate positive customer interactions at the right time.
In addition, IoT data can help marketing analytics teams identify the types of campaigns that are most effective. Thanks to it, they can likewise determine what conditions and trends impact a customer's decision to buy. This improves the effectiveness of attribution analytics and automation, which are key elements of digital marketing strategies.
IoT data can also give manufacturers and marketers instant consumer feedback. It can accelerate the pace of product development to meet customer needs and preferences. This can result in better designs for products and services, which can save money on production and maintenance costs.
Smarter Cities In The Internet of Things
Cities are becoming increasingly smarter as they develop, deploy, and promote innovative information and communication technologies (ICT) to address urban challenges. Many cities are implementing smart city solutions to make their communities safer, more environmentally friendly, and easier to navigate. They are also leveraging technology to streamline operations, boost productivity, and enhance citizen services.
A smart city uses data to analyze its performance and find ways of improving it. This includes identifying and addressing issues that need to be solved, as well as tracking and reporting on successes or flaws.
As a result, smart cities can improve their infrastructure, traffic congestion, air quality, and energy usage. With all these benefits considered, it is no wonder that smart cities are gaining popularity worldwide.
Smarter Businesses
Digital marketing is a form of advertising that uses digital channels. Channels such as websites, mobile apps, social media, and email, to reach audiences. It helps businesses build brand awareness and increase sales. And with the rise of the Internet, marketers are forced to re-evaluate their strategies and implement new tactics. Previously, they used print ads and TV commercials to raise brand awareness.
Now, marketers have access to massive amounts of data they can use to improve their campaigns. This lets them target different audiences, as well as offer more personalized messages.
For example, the Internet of Things can send relevant messages to customers while they are shopping in a mall. These messages can include discounts or reminders about products they are looking at. As more and more devices come into play, IoT is bringing lots of data that helps marketers to learn what exactly their customers want.
Smarter People
IoT is making people smarter by enabling marketers to gain insights into customer behavior. These then help create targeted campaigns for specific individuals.
For example, with the help of IoT sensors, marketers can understand more about their customer's purchase history. As well as browsing activity to deliver relevant ads or content that appeal to them. Plus, through tracking devices and GPS systems connecting directly to customers' devices, marketers can evaluate sales trends. They can determine what potential products or services they should offer next
While marketing is still largely based on tried and true methods such as newsletters or email blasts, IoT has disrupted the way it all works. loT takes it several steps further in terms of personalization, accuracy, and effectiveness.
Ultimately, thanks to IoT's capabilities, digital marketing campaigns are better tailored resulting in increased engagement with customers and greater success.
Intelligent Data
The Internet of Things brings new ways to collect, process and analyze data that improve digital marketing operations. With IoT, it is easier to target specific customers and audiences in a way that has never been possible before. It can also help brands to predict customer behavior to improve their marketing strategy and increase their overall ROI.
Companies must have a solid and reliable data management system to make the most of smart data and enjoy increased sales, reduced costs, and optimized operations. This involves a lot of work: such as creating metadata, ensuring the quality of the data, and tracking compliance and security.
The automation of these processes will allow companies to redirect their resources to solve the most significant tasks.
Smarter Marketing
IoT is able to provide more relevant and accurate insights into a consumer's purchasing behavior and buying trends than traditional research. This information creates more personalized marketing messages.
As the Internet of things continues to develop, it becomes more and more critical for digital marketers to adapt to the changing environment. This requires an ability to communicate with customers in a meaningful way that makes them feel respected and valued.
This is why digital marketers in 2023 should build a sincere connection with their target audience. By conveying trust and understanding your customers' needs and expectations, you will be able to develop the necessary strategies to meet these challenges. And take advantage of these new opportunities.
What Comes Next
The Internet of things will continue to affect digital marketing in the foreseeable future. It will also open up a lot of new possibilities for brands and their marketing teams.
Therefore, armed with creative thinking, companies can take full advantage of the trend. They can create better campaigns that will increase their brand awareness and let them grow.
Lastly, what have you seen change with all this newer technology? I'd love to hear more from you in the comments below.