So you want to up your content marketing strategies? If so you must have the right content marketing gadgets to increase your reach and save you time along the way. This will improve your content marketing strategy for your blog or business.
Content marketing like social media marketing is not for the faint of heart today. By gadgets, I mean tools —-> services, plugins, software, etc.
Make It Easier To Share Content
Digital gadgets or tools that help you create and share content for your digital marketing strategy. Content Marketing, done well, fuels your digital hub by building a "content engine" to drive people to your business.
There are many moving parts and you will need many content marketing tools to get the job done well. And by the way, it's a never-ending job.
I've put together a list of some of my all-time favorites with some new ones just for you!
Top 20 Content Marketing Gadgets to Use to Boost Your Content Marketing Strategy
Plugins for Content Marketing
Google Maps Widget – This one is great for maps on your site with pins.  You can produce a map with a thumbnail and a light-box in just minutes! Hence, no more waiting or slow loading time.
Check out their video below and visit them here. They do offer a free and a pro version.
It is the fastest plugin of its kind you can find today! You can create a map for your WordPress site in just one minute. There are already over 100,000 users of this new plugin.
You can create as many as you need with this plugin with many styles and colors to choose from.
SEO Plugins
Yoast Plugin for SEO – I have used their free version for years here and now went Pro a few years ago. Yoast is highly recommended to make your content for SEO easier. Therefore, no more counting and figuring things out on your own. Yoast does it all for you!  You can read more from my latest review here. Yoast has made my content marketing strategy easier to put into action.
Rank Math SEO – This SEO plugin is a newer one that I'm experimenting with and LOVE! It guides you along as you are writing content on your blog or website. They give you suggestions to make your content more SEO-friendly. I've since installed it on a 2nd website.
Easy Table of Contents – No need to code to manage your table of contents on long-form blog posts. This plugin does it all for you automatically making it easier for readers to scan your content and boost your SEO scores.
Be sure to check out your plugins carefully before loading them into your WordPress. They should have been updated recently.
Yoast is highly recommended to make your content for SEO easier. #seotips
Click To Tweet
Image Tools In Your Content Marketing Gadgets
Canva – Canva is a great image-creation tool for content marketers. There is a free version, there are images you can also purchase for $1 or more. Or you can use their pro version now for $12.95/mo.
You can create designs for Web or print: blog graphics, presentations, memes, social media covers, infographics, flyers, posters, invitations and so much more. It is very easy to use.
I've used it more and more today. My top image came from there for this post.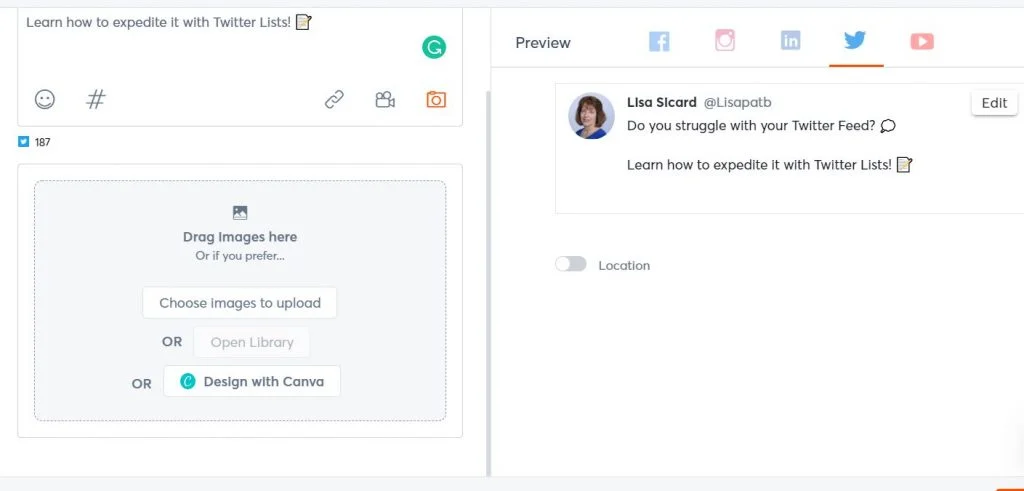 Just yesterday when I logged in, I received a message from Canva saying "Welcome Home." Yes, I'm spending way too much time there now these days!
If you click on the image below you can try their Pro Version for FREE for 30 days! 
Live Streaming – This one has become huge and a must today for generating content. Check out Donna Merrill's post on how to learn to use Live streaming today.  Donna is rocking it with live streaming today. I've seen her live streams on her site, Facebook, and LinkedIn.
Hosting For Your Content Property
Hostgator – This one is my tried and true hosting for Inspire to Thrive. They are available 24/7 either by phone or chat online. I prefer the chat online but have used both services over the 5 years I have used them. They do over-deliver, if they say something will be done in 48 hours it is usually done sooner.
They rarely go down as I use Pingdom's free service to warn me if there is an outage. I had other host providers in the past and they went down more often and were down for days.
No one in content marketing has time to be down for days today! Hostgator is a must-content marketing gadget for uptime today! Learn more about HostGator here for a full review.
Again, I've updated my hosting services to Siteground in 2021. Hostgator could no longer host this site with the volume I was increased to. I still recommend HostGator to those starting out blogging today.
HostGator even bills you monthly if that's your cup of tea.
Social Share Schedulers In Your Content Marketing Gadgets
Buffer – Buffer is a great way to schedule your shares. You can do this on Twitter,  Pinterest, Facebook, Facebook Pages, and Instagram. It's easy from your Chrome browser and on mobile. It's the quickest to schedule content for your social networks.
You can invest $10 a month to really fill your buffer up for weeks at a time. I used to love filling my Buffer up from time to time. It's great to do before going on vacation or when you know you won't have time to be online.
I still use it from time to time for their feeds. I can choose blog feeds to share other content.
MissingLttr – This is the newest tool that I love! They make it so easy to make a blog post and spin out 15 different versions to share on social. Not only that but you can share others' content and others share your content via this fabulous social media tool.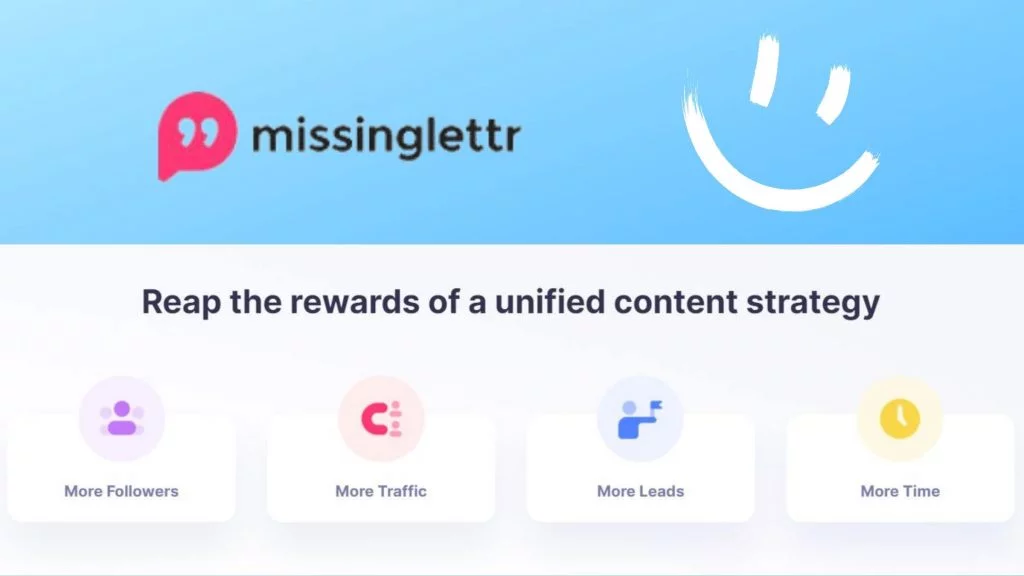 Agorapulse – This is my favorite of all the social media management tools that I've been using for the past 4+ years as it saves me a lot of time. You can manage up to 26 social media accounts from their inbox, and respond to messages and engagements.
You will love their reporting tool which is what got me started using Agorapulse. The social networks you can manage there are Facebook pages, Instagram (stories too), LinkedIn, YouTube, and Twitter.
However, they are now offering TikTok as well if you manage that video social media network.
A Different Kind of Share Tool
Triberr – This is a great tool to share other content and have yours shared to be relevant to people in your niche. You must have a blog RSS feed to get this set up. This tool is a must for all bloggers, especially new bloggers.
However, do not expect immediate results. Triberr takes time to build up traffic and helps you to generate more content for your followers. Check out my recent post on how to use Triberr today! 
Social Shares With A Content Marketing Strategy
Viral Content Bee – This content marketing software allows you to increase your traffic by 200% by putting your content in front of eager social media influencers. You can build your Twitter following and authority as others share your content there as well as on Facebook, Pinterest, Linked-In, Mix, Flipboard, Tumbler, and now Telegram.
Viral Content Bee has a NEW comment point system. If you have open comments on your blog, you can enable it so people can comment on your blog and earn points after they do. A great way to increase engagement for your blog and beef up your overall content marketing strategy.
You can use their services for free or pay $20/month to pump up your shares. It used to be called Viral Content Buzz but changed its name several years ago.
However, be sure to include your Twitter handle when you schedule through Viral Content Bee! This way others will know you have shared their content on Twitter and you can then engage with them.
Staying on Top of Your Brand – Reputation Management
Brand24 – The best brand listening tool today. It lets you know when others are talking about you or your brand online. You can be alerted daily, weekly, etc. Pick when and how you want to be notified via email. You may also select keywords and of course your competitors.
The Brand24 tool is better than a Google alert because it tells you when people talk about your brand or you on social media, podcasts, forums, and blogs. (Google alerts are just for when you or your brand are mentioned in the news.) Brand 24 covers it all now!
The Brand24 tool is better than a Google alert because it tells you when people talk about your brand or you on social media. #Brand24
Click To Tweet
Writing Software Your Content Marketing Gadgets
The Right Blogger – Not only can you use this tool to write or rephrase your content but you can use it to develop social media content, meta descriptions, and much more. They offer a free version of the tool.
Jasper AI – A fabulous content marketing tool to help you write faster and better! The other day I spent 30 minutes writing a 2800-word blog post with Jasper. Then, I will edit and adjust it. They also have Grammarly wrapped into this tool for editing and a plagiarism tool.
Coheadliner analyzer – When you are creating content this is a must tool to check your headlines. They help you to craft the best ones that will grab the attention of your audience. Try it out today for free.
Finally, this analyzer tells you if you have too many words or not enough in your blog posts and what type of words work best. They do charge for using this too regularly as most content marketing gadgets are not all free.
Now, ShareThrough is a newer one I use that is still FREE to use. As you can see below it's easy to use! They offer suggestions as Coheadliner does but they offer it for free.
Extra's in Your Content Marketing Toolbox
IFTTT – This one has many ways to make things easier for you via recipes. (Like geometry!) I love the recipe for Instagram where I can share those photos to Twitter in the Twitter stream at the same time.
There are many recipes out there available for content marketing and social media. IFTTT can automate many processes for you! See my sample below from a few years back. It still works today! (However, with Twitter shutting some APIs down in 2023 it may not work.)
Loving my new #hibicus flowering plant, #beautyofnature #naturephotography #nature #flowerstagram #flowers on this… https://t.co/5NlJYYSQVH pic.twitter.com/RS4HE6iTr6

— Lisa ??? (@Lisapatb) September 24, 2017
Powerpoint – Good old PowerPoint is a great tool too to create presentations, videos, and more for your content marketing strategies. I use this tool to generate online courses as well.
Budgets – Important to Track Your Strategies!
QuickBooks – QuickBooks is a great way to stay on top of your content marketing business's money coming and going. Not only that but, it's a great way to be prepared all year long to get your taxes done at year's end. In fact, QuickBooks makes it simple and organized for you.  You can also create invoices for your clients. Check them out today to help you stay organized financially.
[clickToTweet tweet="QuickBooks makes it simple and organized for you. – Inspire To Thrive" quote="QuickBooks makes it simple and organized for you. – Inspire To Thrive" theme="style2″]
Analyzing Gadgets For Your Content
Last but not least, Google Analytics and Google Trends – are very important content marketing gadgets to keep on top of your content. See what is working and what is not for your content marketing. Analytics can provide a wealth of information for you.
Finally, I love using Google Trends and their AdWords Planner for checking out keywords in preparing content. These Google tools are very important in monitoring your results so you can rinse and repeat or change things up.
Learn more about SEO and building your online authority and content marketing strategy with this book below!
Your Turn
What are you using for your favorite content marketing tools today? See what the latest content marketing trends are for 2023 here. I'd love to know more in the comments below if you are using any of these 20 tools for your content marketing strategy!