It's important as a business owner to stay up to date with trends in the way businesses are run, both inside and outside of your industry.
Keeping tabs on the way in which customers and clients change the way they do business is also essential to the continued growth and success of your company.
And let's not forget your employees. After all, without them, you wouldn't have a business. Maintaining happy employees has changed quite a bit over the years. And with technology, these trends are changing rapidly.
Thus, it's critical that you place a focus on finding new ways to make your team happy and retain your top talent.
We can't predict every change on the horizon. However, there are some things clearly playing out in the present that will change the way we do business in the future. And you need to prepare for these things now.
Spend some time assessing predicted trends and try to prepare for any that may be niche changes to your own industry.
To help you get started, we've listed some current and developing fads that you should be aware of as a business owner.
However, there are some things clearly playing out in the present that will change the way we do business in the future. And you need to prepare for these things now. #businesstrends
Click To Tweet
Remote Working Continues for Business Trends
It's not going to come as much of a surprise to find that remote working has become a very popular option for workers. While it's not entirely practical for every business or industry, there are many out there that have been able to change the way they work to be entirely remote.
And the rewards are plenty on both your side and the side of your employees.
On your end, you'll find that many office spaces are emptying as companies cut down on costs. They do this by eradicating monthly rents and allowing staff to operate from home.
These reduced costs can allow you to shift your budget.  You can allocate costs into other areas that can help increase your growth.
Remote working is a great opportunity for you to create cost savings and boost morale by continuing this trend in your company.
For your team, allowing them to work remotely can cut out that pesky, sometimes lengthy, commute to the office each day, and they get to spend more time with their family.
These are just a few of the benefits remote working brings to both you and your team.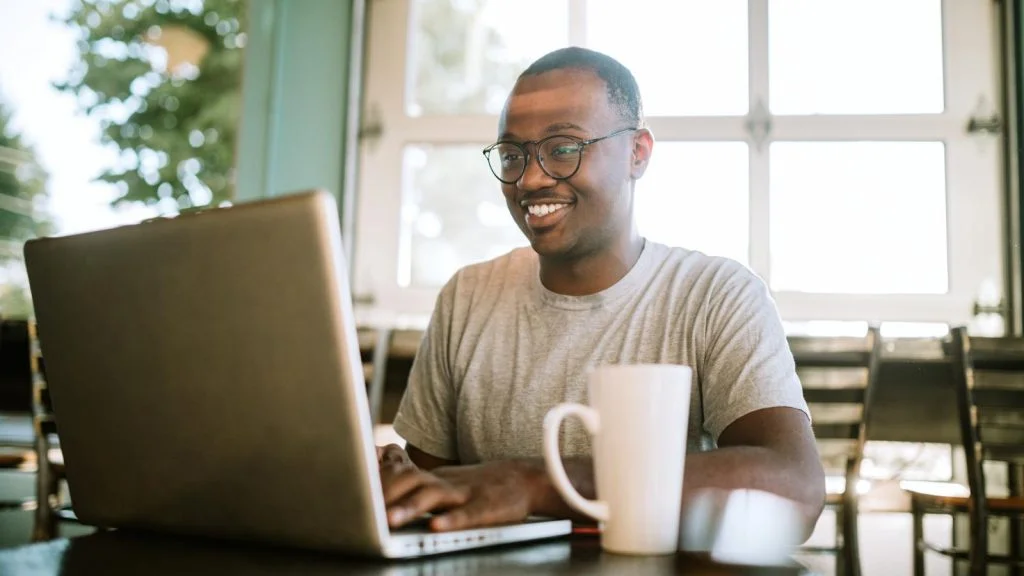 Flexible Hours
If you really need office space for practical reasons, then consider flexible working hours and days. Alternate who is in the office, and then you can cut down the space you need to operate, which can cut back on the cost of your rent.
This falls in line with the popular work ethos of the Swedish workplace.
For example, in which employers offer flexi-time on either side of mandatory working hours. Therefore, to cater to parents and staff with other responsibilities.
Adaptable Small Business Practices
Along with the surge of remote working, the pandemic has forced the hand of business owners around the globe to develop more adaptable tactics for running things. Managing unexpected events is never easy.
Hence, not many could have predicted such a devastating turn of events that the past year and a half delivered.
Putting a proper plan into effect, or multiple, specific plans is an ideal way to avoid future disasters. One such plan that lots of people are implementing is a BCP or business continuity plan.
The idea behind creating a business continuity plan is that you will develop a way to ensure that your company can withstand future disruptions. Disruptions in practices, including a temporary shutdown of parts of the company, like office spaces or teams.
If your business will fall apart once one of the cogs is removed, it's not a very stable or sustainable model. The pandemic has shown that things can change in an instant. So, you'll want your business to be able to adapt quickly if something like that happens again.
Putting a proper plan into effect, or multiple, specific plans is an ideal way to avoid future disasters. #InspireToThrive
Click To Tweet
Further Development Of Tech On Business Trends
Technology has been developing faster and faster as time progresses. With the introduction of the data transfer speeds of 5G and the continued improvements to hardware, it's easy to get left behind by competitors.
In the retail world, for example, the implementation of user-friendly systems like 3D marketing software is even helping to change the way people shop entirely.
If you're a retailer and have yet to begin looking into new ways to showcase your items, then it's worth looking at this guide to 3D marketing.
Being able to rotate an item of clothing or a piece of furniture online is almost eradicating the need for people to visit stores to see the product in person.
Beyond that, think about how artificial intelligence is impacting virtually every industry. From healthcare to marketing, education, and supply chain management. AI is here to stay, and it's changing the way we do business.
There are countless other changes to the world of tech that are revitalizing businesses and streamlining the way that they do things. Don't get left behind—it's only going to move quicker.
Focus On Work/Life Balance
Working your employees to the point of burnout is no longer acceptable. It's critical that you find ways to create a work/life balance for your team.
Whether that means allowing your team members to work from home or finding ways to make the office environment more enjoyable, it's important that you place a strong focus on this area for employee retention purposes.
Working from home is a great way to offer work/life balance for your team. For those of you who aren't able to offer the work-from-home option, try other things to make office life more enjoyable.
For example, you could open up a 30-45-minute time period each day where your team can do whatever they want to unwind. Try something fun like office video game time. You can let your team play games on a site like Plays.org that offers free in-browser games. – Anthony Gaenzle
From old-school arcade games to brain teasers and everything in between, your team can definitely find something of interest.
Special Work Environment
And to bring everyone together and create more of a family environment. Then, set up a wall in a visible place where your team can record their high scores.
A little office competition can help boost morale!
You can really lighten the load of the workday when your team gets a chance to brag about their high score in Neon Invaders or let their team know they improved their words per minute killing Zombies in Zombie Typing.
Image: Zombie Typing from Plays.org
If you're not comfortable with video games in the office, offer alternatives like podcast listening breaks, naptime (wouldn't that be amazing!?), or a fun chat channel where employees can communicate across the entire office about anything but office talk (within limits, of course).
Work/life balance is going to be critical going forward. These are just a few ideas you can put in place to make it work. Therefore creating a balance for your team. Doing so will create a happier, more productive workforce.
Social Media And Influencers
The world of social media is a technological marvel that has not only changed business practices but our entire society.
Online connectivity has brought the world much closer together. This solidifies the idea that we no longer live in small, disconnected societies. We are one global entity and so is your audience.
The ability to become an international organization is much easier today, and with the aid of social media and influencers, it can happen very quickly.
Making use of popular online personalities is a great way of expanding your public engagement and reach. Don't underestimate the power of someone with 10,000 Instagram followers promoting your product. The chances are those followers will share your product too and it will begin to snowball.
The world of social media is a technological marvel that has not only changed business practices but our entire society. #socialmedia
Click To Tweet
Ethics and Conscious Retail
Making sure your practices are ethical is not only great for customers and clients, but for your team too.
Ethical businesses, whether they're conscious of environmental or societal issues, have become very popular due to the demand from the public. Ensuring that you're not only helping to contribute positively to society.
But also reducing or eradicating any harmful impacts you're having on the planet is key to a successful business going forward.
Besides, it's the right thing to do.
Offer sustainable products and services and make sure you're making people aware of those considerations.
You don't want to have to force people to figure it out for themselves, and it also helps to improve your marketing if you have a positive message to get out to the public.
Wrapping it Up On Business Trends
The way we do business is changing. If you aren't keeping up with the latest business trends, you're setting yourself up for failure.
Don't fear technology changes. Instead, embrace them and the empowerment they bring to your business. And if you don't have the personnel in-house to manage new technology, look to hire an outside consultant.
By staying on top of the latest technology trends, you can save on expenses. Not only that but, boost your revenue, increase productivity, and make your employees happy.
Jump on the technology train now so you don't get left behind! And make sure you're in line with all the ways business is changing. Including a strong preference by employees toward working from home and improvements in work/life balance.
Making these adjustments will only be a positive thing for your business. So, don't wait. Get started now and stay ahead of the trends.
How are you keeping up with the latest small business trends now? Please drop us a comment.
Latest posts by Anthony Gaenzle
(see all)