For entrepreneurs who are experiencing difficulty growing their businesses, there is hope. Yes, it is challenging. But what is the alternative? a life-draining 9 to 5 job? Definitely not. Okay, so perhaps you long for the security of a consistent paycheck. But would that come at what psychological or emotional cost? The truth? If you put in the effort, relax your mind, and just take a fresh look at things, you can easily discover strategies to grow your business and make more money quickly with a successful online business.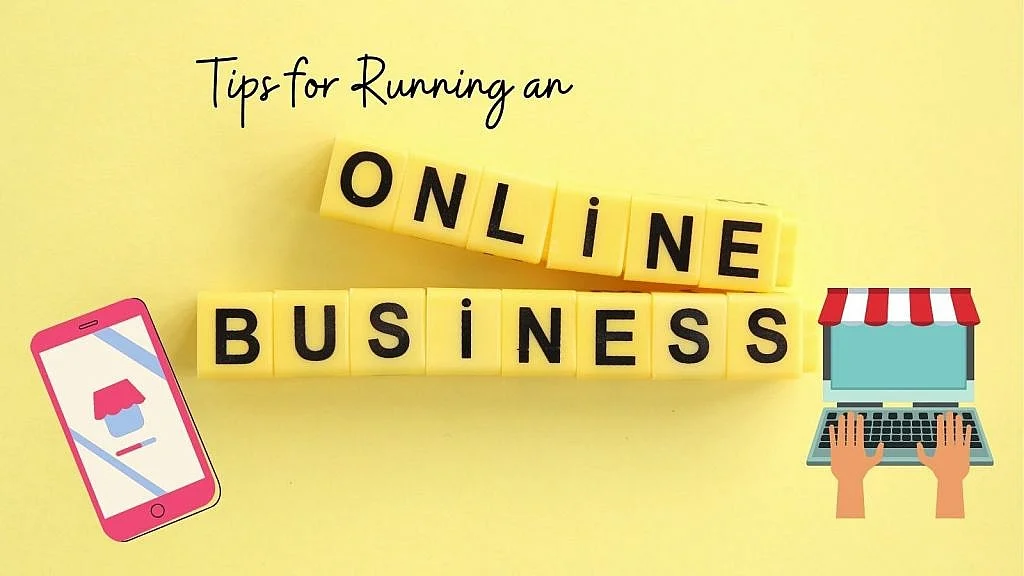 All things considered, now is a prime time to be starting or working on improving your online business and making it a success. Here are some tips for you:
Establish a Mailing List for Your Online Business
One of the best and most effective ways to grow a successful online business quickly is by building an email list. That unequivocally shows that you need a lead magnet. Why would anyone else sign up for your mailing list?
When using a lead magnet, a sales funnel is further necessary. You will want to know how people get to your landing pages and make a purchase.
Advisory Services Could Be Required
Stop wasting too much time and energy attempting to decipher and organize your business analytics. Make your data work for you instead. Even if you have well-structured, high-quality, documented data streams, you still need a team of data experts to manually evaluate them and turn them into usable papers that your team can use in order for them to be beneficial to your business goals.
The rising need for immediate, real-time analytics information seems impossible to meet when your comptroller, human resources manager, logistics manager, and sales vice president each have different needs.
Data may unlock fresh potential for any business when utilized properly. What transpires, though, if your staff is unable to access or interpret it? Only when technological expertise can leverage your data to better your business and profit is it considered worthwhile.
Look to use a data analytics consulting company for your business.
Use a System to Handle Your Customer Relationships
Tracking sales transactions manually is difficult. Nobody desires to do that. As the company grows, it becomes overly demanding. For simple scaling, use a customer management system.
There are numerous alternatives. But a lot depends on the kind of work you do and who you hire to help you with a customer management system.
Look At The Competition
If you actually want to reach the largest potential audience with your service, you must research the competitors before entering the market. Look for the commercials that have been airing the longest and attempt to replicate them.
This is the quickest way to scale any business. If it has proven effective for your competitors, it will probably work for you as well.
Discover New Opportunities For Your Successful Online Business
Analyze the potential of a new business by better understanding your target market. Know everything, including your immediate competitors, distribution channels, and how to analyze international markets and other potential industries.
You can immediately pursue hundreds of new choices with the correct amount of investigation. Learn the demographics of your clientele. Use Google analytics and questionnaires to learn more about your audience and customers.
Fine Tune Your Online Business Services
Every facet of your business that your customer deals with – the product or service, price points has to be fine-tuned.
Even your social media platforms, customer service, delivery times, and any other direct interaction will build their perception of your business in their minds.
Naturally, fine-tuning and always looking to improve these aspects will put you a step ahead of your competitors. Start looking into small details that you can improve.
These may include working on optimizing a quick, efficient and affordable delivery. People today want everything fast including products ordered online.
Working with a local courier service, for example, could offer you a more personal, focused, and cost-effective service.
Work on Local Collaborations
Sticking with the theme of staying local. Moreover, finding ways in which to collaborate with local brands is going to boost your business in many different ways.
The 'support local' movement has blown up since the pandemic started and many people are looking to make switches over to products and services in their immediate vicinity.
This happened to benefit their budget and contribute to the community. Working with other local companies (online or otherwise) to bring your community a new collaborative product, service, or campaign.
This way will offer a boost to both parties and bring new customers to your door.
A 1. Collaboration allows you to do things that are beyond your reach. @GrowMap #vcbuzz We can't be available everywhere, we can't do everything alone – but if we Collab, we can leverage other people's network and skills to achieve ends. @vcbuzz

— Uttoran Sen (@uttoransen) August 9, 2022
Another option is a mutual promotion between two companies that align well with one another, without being in direct competition.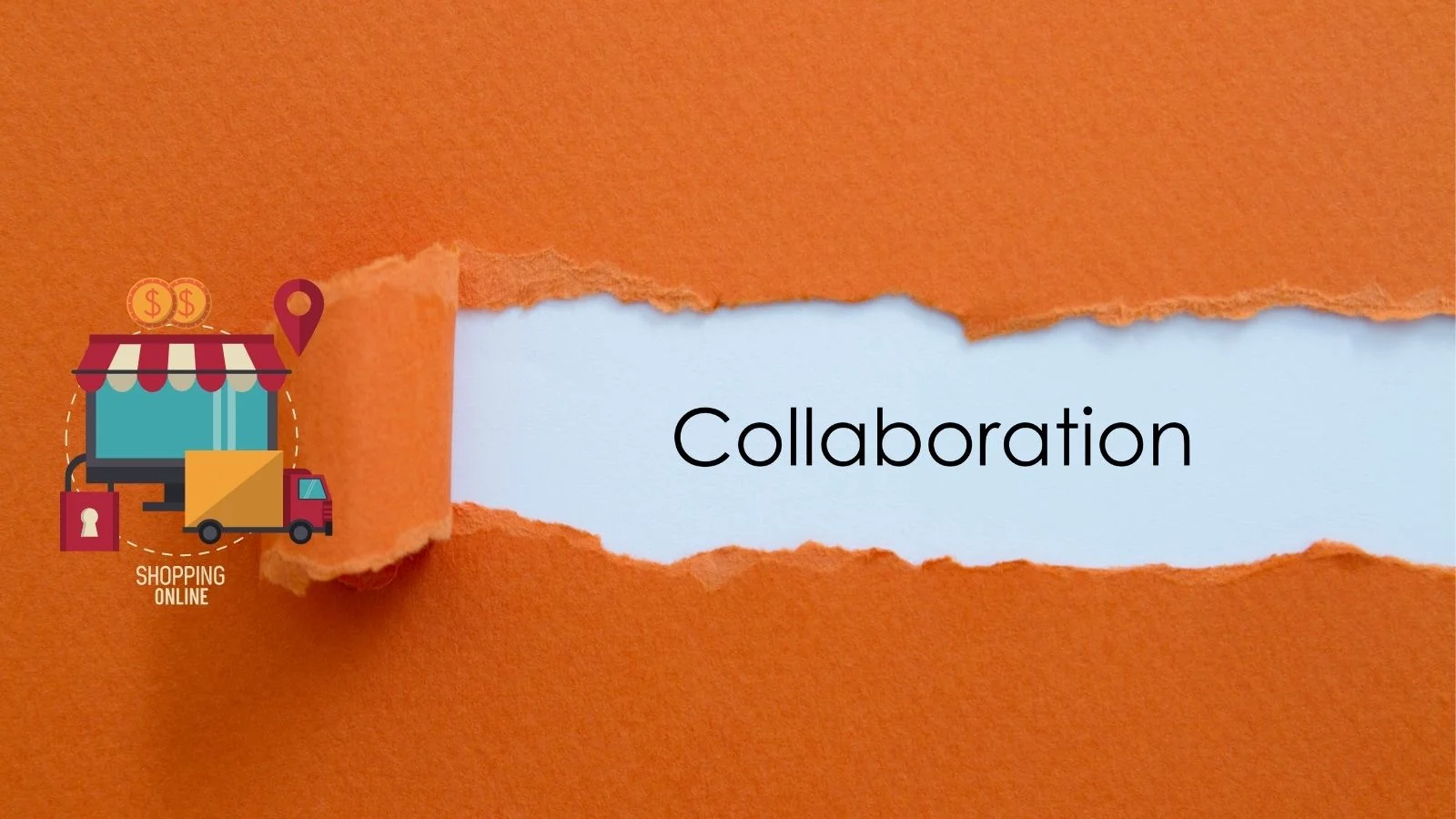 For example, within the wellness space, companies produce healthy food products. As well as companies that make gym attire or equipment like yoga mats could offer one another great exposure. They could do promotions without interfering with one another's client bases.
Encouraging customers to make a healthy lifestyle shift by investing in products from both companies. This way it can boost sales in both departments, creating a win-win situation for everyone involved.
They could do promotions without interfering with one another's client bases. #collaboration
Click To Tweet
Improve Your Website for Your Online Business
Since you are in the business of being online you must be sure your website is up to date. Too many businesses ignore this one along the way!
Keep your themes and pages simple. Don't overcrowd them and do not have pop-ups flaring up everywhere to annoy your clients.
Next, make sure all your offers are current and your blog posts are updated from time to time. Finally, be sure the website speed is fast and make it easy for people to order from your online business.
Since you are in the business of being online you must be sure your website is up to date. #onlinebusiness
Click To Tweet
Use Social-Media Well 
Particularly as a successful online business, your online presence is one of the most important parts of your business. Take advantage of platforms like Instagram, Facebook, and even the ever-growing TikTok or MeWe to reach your own niche audience.
Reaching them in the way they want to be reached, is crucial to being seen and heard.
However, simply using the platforms isn't going to be enough. With all the tools at our disposal (oftentimes free), there's no excuse to not have a well-managed, beautifully designed, and active social media page. That page then should be able to continuously draw your customers towards your business.
Spend some time looking into your audience. Learn what appeals to them and how you can best reach them on social media.
Reach them in the way they want to be reached, is crucial in being seen and heard. #socialmediamarketing
Click To Tweet
Your Online Business Today
How are you doing with your online business this year? What other tips would you add to make it more successful? I'd love to know more in the comments below!