Not all small online businesses will need things like buckets for beads or drawers for different card thicknesses. But almost all companies will need some systems to help them stay organized. That's why this post is about organizing ideas for your online business today.
The thing about the organization is that the earlier it happens, the better it is as your business grows. Once the systems are in place, you can expand the system to get what you need.
Here are some organizing ideas for you and your business: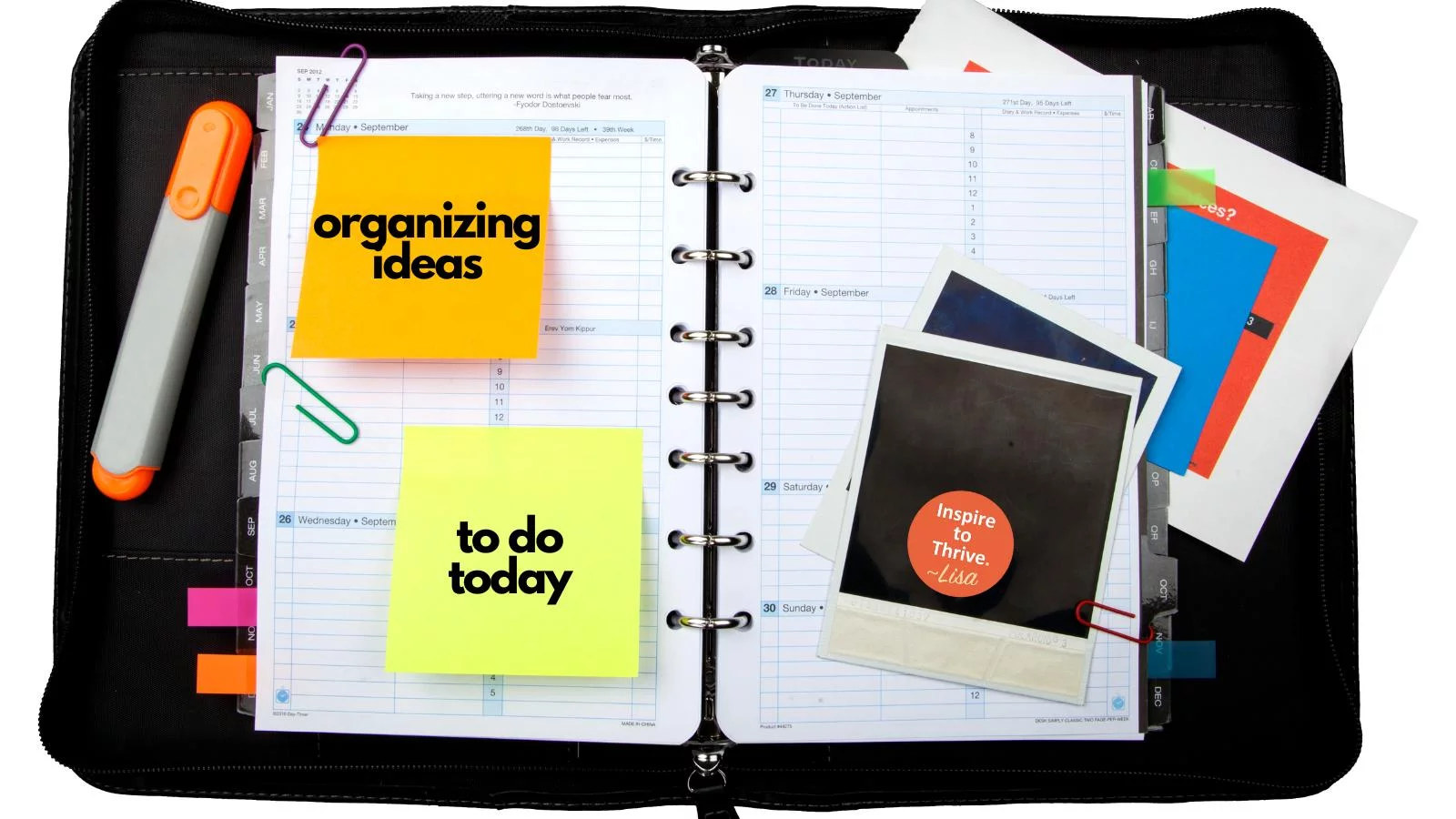 Organizing Ideas With Project Management
Every commission and piece of work is technically a project, and you owe it to yourself – and your customers – to get it right. Project management software can make sure that if multiple people are working on something, you move forward as a team.
Project management systems where everyone can see the same page mean there is also a level of accountability.
Furthermore, project management software helps you keep track of deadlines, assigned tasks, and progress reports. It's also a great way to communicate with team members and ensure that everyone is on the same page.
There are many project management software programs available; again, choose one that best fits your needs and budget.
Inventory Management
Inventory Management Systems If you sell physical products, one of the most important things you can do is put an inventory management system in place. This will help you keep track of what you have on hand, what needs to be ordered, and what's selling well (so you can order more).
There are a number of different software programs available to help with this, or you can create your own system using Excel or Google Sheets.
Organizing Ideas With Documentation
Printing labels, filling in contracts, employing people, hiring through Upwork or Fiverr, and industry-specific paperwork – you can even get legal document software to streamline your practice!
Creating a filing system on your computer isn't difficult, but once you have it set up, you have to make sure you stick to it. It can be helpful to find online documentation written by experts to keep everything running smoothly too.
Create a file naming convention for your company, and ensure that everyone uses it – even if you have freelancers working for you.
Virtual Assistant To Organize For You
If you are working by yourself or have a small team, a virtual assistant can be the key to keeping what you do and how you do it while organizing ideas for your business.
Unless you want an industry-specific VA, they will have their own organizational methods and systems to help you. They can be an excellent help for things like following up on orders, arranging emails, organizing your day, and more.
Paperless (almost)
There are some things that you should be sure to have a hard copy of – but not much. Often going paperless, everything will be saved to your computer and the cloud. Using cloud storage, you'll be able to access what you need anytime and anywhere. There are plenty of cloud storage options:
iDrive
Google Drive
Dropbox
Apple iCloud
Always check that the cloud you choose has the integrations that you need.
Neat and Tidy Organization Ideas
Product-based businesses that run from home, or even small warehouses, often encounter issues. Not being able to find products (and then selling items that are sold out), or worse, forgetting what materials and products you have.
If you use a shelving and drawer combination, it is a good idea to ensure you have everything labeled. And whenever new shipments come in, stick to a FILO (first in, last out) system.
Placing similar items next to each other, or things that will likely be purchased together, is a good idea – it can make picking and packing much faster.
Customer Relationship Management System
One way to stay organized is to use a customer relationship management (CRM) system. A CRM system is a software application that helps you track your interactions with customers and prospects. It can be used to store customer contact information, track sales opportunities, and manage customer accounts.
CRM systems are an essential tool for businesses of all sizes, but they can be especially helpful for small businesses that are growing quickly and need to keep track of a lot of different customer relationships.
Organizing Ideas Without Being Restrictive
This is something to avoid rather than do; if you become too restrictive with your systems, you won't leave any room for growth. You will stifle your business when there is no room for the systems to adapt and grow.
Because the system will still be working – it might not be evident that it isn't helping. Always opt for systems and software that offer scaling and growth – so you can increase what you need with little to no adjustment other than price.
That's why having organization ideas will help you not to be so restrictive with your online business.
For more great tips on decluttering, check out: What Clutter Means – How to Stop Clutter from Stopping You.
How Do You Stay Organized?
I'd love to hear how you stay organized. I know when my desk is organized I feel like I can get more done and I usually do. I love having an excel calender nearby with a to-do list to check off daily.
Drop a comment so we can discuss ways and organization ideas to stay better organized for our online businesses.