The e-commerce storefront is rife with opportunity, but the competition is equally daunting. You need to set apart your brand to win the audience's attention, and your storefront can go a long way. A good-looking and easy-to-navigate storefront is the key to making the user stick and converts in the long run.
But you cannot take a set-and-forget approach to e-commerce web design. Ensure to keep pace with the trends with frequent updates and improvements.
Here are some practical tips to ramp up your e-commerce storefront for winning in the competitive landscape.
What Is An E-commerce Storefront?
An E-commerce storefront is a low-cost way for businesses to sell services or products using a completely web-based system.
This is especially helpful for a small business or virtual company that wants to do business on an international level without requiring an actual physical storefront or a full staff.
Optimize Product Imagery
Convincing customers to buy your products without seeing them is the most challenging part of e-commerce operations. But you can get over the challenge by optimizing product imagery for attractive, lifelike visuals.
Besides ensuring image quality, compress them to prevent effects on the loading speed. Consider going the extra mile with a virtual try room concept for your store.
It works well for aesthetic products such as garments, accessories, furniture, and home decor. Furthermore, be sure to use alt text for all your images on your E-commerce site.
Not only that but you can showcase your products in use with videos. People can watch how the product works in action.
Ease Navigation For The User
The ease of navigation for e-commerce buyers is another differentiator for sellers. Essentially, your visitors should be able to find what they need with minimum effort.
A confusing layout and complex navigation is a turn-off, so ensure simplicity in design. Clear call-to-action, relevant filters, and simple navigation menus facilitate easy navigation.
Check the current UX (user experience) to find the navigation gaps and work with a UX specialist to address them at the earliest.
Empower Your Storefront With a Mobile App
A mobile responsive website gives you a good start with e-commerce UX. But you must empower your storefront with a mobile app to keep pace with trends and competitors.
Luckily, you can build an e-commerce app on a budget by outsourcing expertise. Consider collaborating with a Front End Development Company for the project.
The model costs a fraction of hiring an in-house team, and you get the advantage of the diverse experience of these professionals.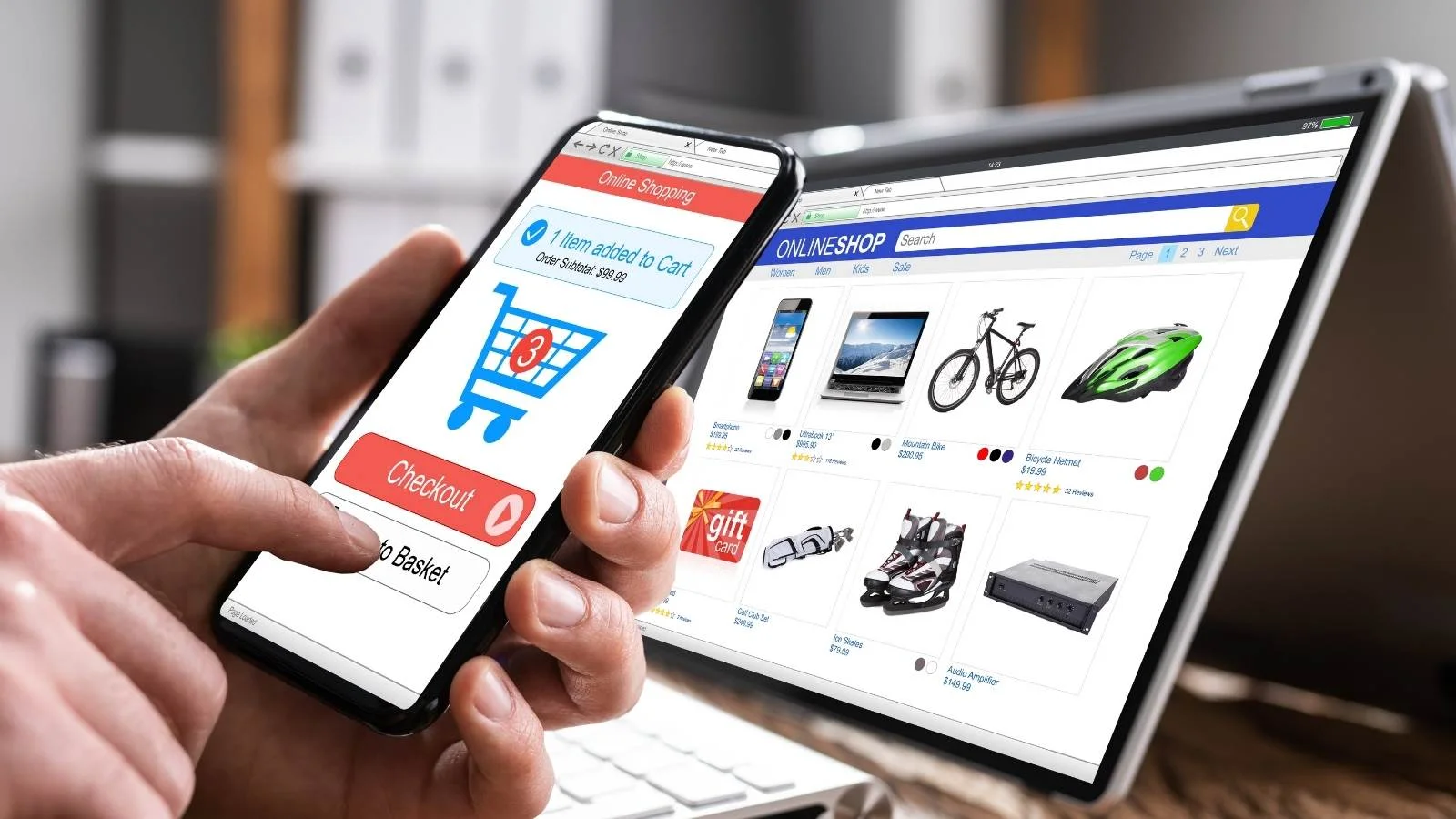 Win With Customer Service Functionalities
If you plan to ramp up your E-commerce storefront, do not forget to add customer service functionalities. An FAQ page is a good option as it offers valuable information regarding sales, payments, returns, and data security.
You can go the extra mile with a live chat feature because nothing makes buyers happier than being there whenever they wish to connect or ask questions.
Include Customer Testimonials in Your E-commerce Storefront
Selling online takes more than showcasing your products with an impressive storefront and mobile app interface. The trust factor matters and you can gain it with customer testimonials.
Encourage buyers to share product reviews, brand stories, and testimonials, and present them prominently on your site and app. Word-of-mouth recommendations from buyers have more power to drive sales than any marketing strategy.
These reviews are shown on Google, Facebook, and other types of sites to showcase your reviews. Google reviews can help your E-commerce storefront rank better in searches.
So leverage them as much as possible!
Add A Blog for Your E-commerce Storefront
With a blog, you can share updates about products and services for your online business. Not only that but can answer common questions you are asked by customers who have used your products in a blog post.
A blog will also make your business appear as a thought leader in your niche. An expert on your products and a place for customers to read about new products or services you may offer.
Finally, a blog will help your site to be updated regularly which Google loves. Fresh and updated content helps the SEO of your website.
Conclusion to Ramp Up Your E-commerce Storefront Today
Frequent upgrades and enhancements in your E-commerce storefront can take it a step closer to success. Keep track of the latest trends in design and functionalities, and embrace them sooner than later.
You will not have to worry about being left behind in the race. What are you doing to ramp up your E-commerce storefront today?