It's crucial to discover a method for fairly evaluating applicants for hiring the best marketing manager. You will want to avoid costly missteps when determining how to recruit the ideal marketing manager.
You will need to establish a strategy that will enable you to locate and select the finest applicant available because you won't always have the time to sort through resumes or hold time-consuming interview sessions with unsuitable individuals.
To hire the top marketing employees for your organization, we offer a step-by-step approach in this article regarding how to assess candidates for marketing knowledge, professional experience, and pertinent character traits during the recruiting process.
8 Best Strategies to Recruit the Perfect Marketing Manager for Your Firm
Check for the Right Communication Skills
The most important talent a marketing executive requires to be successful in their position is efficient communication. It's because your new worker will have to be capable of communicating with others, including their colleagues and superiors. The task of conveying what needs improvement, why a task must be done, or how it is done will fall under the purview of the marketing manager.
Find someone when hiring the best marketing manager who:
Is eloquent, presents himself well, and appears diplomatic and likable both in wring and in person.
Demonstrates effective listening and feedback-taking./li>
Possesses managerial expertise.
The written communication abilities of a potential hire can be demonstrated in a CV (curriculum vitae) and a cover letter. But here  are some issues with this method of evaluating communication abilities:
Writing a resume and cover letter only reveals a small portion of a person's communication skills.
It's difficult to discern if you're evaluating the candidate's talents or those of someone else because many applicants use resume writing solutions.
It takes time to read through cover letters and resumes. It may not be practical to review each file, based on your hiring team's size or the volume of applications you receive.
Online competency tests such as reading comprehension, communication skills, and negotiation abilities can be useful in this situation.
Request video responses to customized questions to better understand a candidate's communication style. These video responses can be used to quickly decide which candidates to invite for an in-person interview.
Test for Marketing Knowledge When Hiring The Best Marketing Manager
Every job advertisement generates a deluge of candidates. How do you distinguish between the good and the terrible to make a hiring decision you won't regret? Utilizing screening tests to assess candidates' abilities at the start of the hiring process is the most effective approach.
Here are some tests to think about in addition to the ones mentioned above when recruiting a marketing manager:
PPC Pre-Employment Tests
PPC (pay-per-click) advertising tests assess applicants' PPC advertising abilities, including campaign strategy, execution, and optimization. The purpose of PPC pre-employment tests is to gauge a candidate's capacity to make wise decisions in standard paid marketing settings. They test applicants for:
PPC channels and paid marketing management.
Display and search advertising.
Advertising on social media and eCommerce platforms.
Technical SEO
This test measures how well applicants can analyze websites and raise their search engine rankings. This will make it easier for you to choose a marketing executive who understands what you need to make your website popular online.
SEO Copywriting
This test measures a candidate's understanding of SEO (search engine optimization) best practices and their capacity to raise the ranking of web pages in search engine results pages (SERPs).
It can assist you in locating a marketing executive who is knowledgeable about using content and keyword optimization to increase traffic.
Check for Tech-Savviness
The technology that your business uses in its promotional campaigns must be used or learned by marketing managers. Ask a possible recruit about the online technologies and platforms they have used to lead effective promotional initiatives in the past to assess their level of digital proficiency. Spend money on a screening method for online marketing abilities as well.
Evaluate a candidate's aptitude for working with tables, performing simple arithmetic, and reading and understanding Excel files. You can take such tests to confirm that the marketing manager you recruit can use Excel both independently and collaboratively.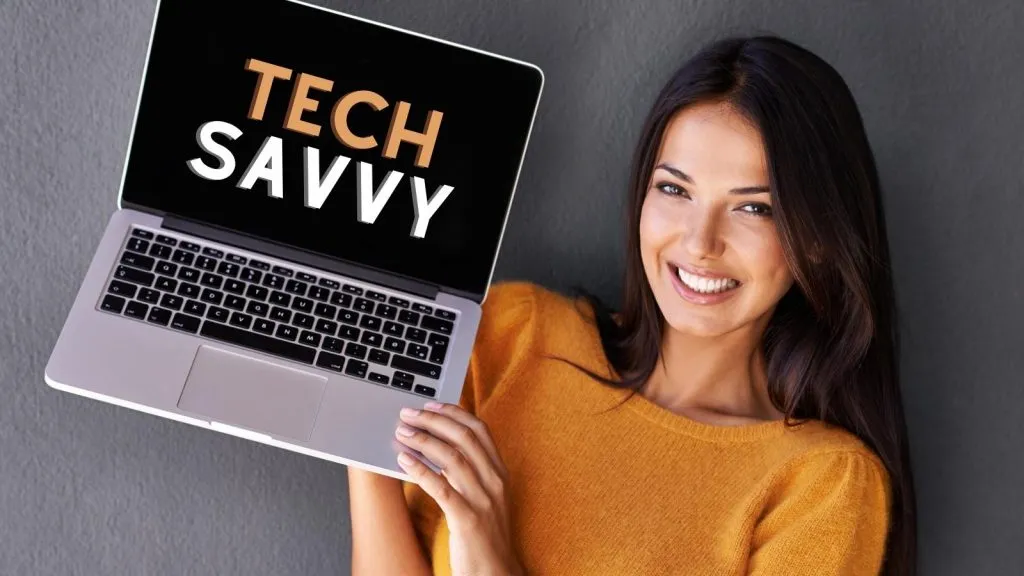 An examination to measure an applicant's understanding of Google Ads' core ideas and features is crucial if your marketing executive is going to be in charge of Google Ads – as it is quite simple to deceive the platform's certification exams.
Assess For a Result-Driven Nature
A successful marketing manager is results-driven. They concentrate on the lessons that may be drawn from each marketing campaign's data. They are skilled in reading and analyzing metrics, and they use this knowledge to direct future marketing endeavors in the right direction.
Ask candidates to provide instances of how they have used data in their previous employment both in their applications and during interviewing to verify this. You can assess your marketing manager's ability in more complex areas, based on the amount of data processing you anticipate from them.
Evaluate a candidate's knowledge of fundamental data science concepts like statistics, ML (machine learning), and deep learning. Gauge how familiar your marketing manager candidates are with data science principles. They'll undoubtedly perform worse than somebody who has a background in the area, but you may compare the results of your prospects to see who knows it the best.
Additionally, evaluate your candidates' capacity to operate on a database of modest complexity or produce a query that complies with the specified requirements. This step is vital when you want your marketing executive to have a working knowledge of how to deal with SQL databases.
If they have this know-how, marketing professionals will be able to gather statistics to establish whether or not a campaign is effective and how they should make changes.
Assess Leadership Skills For Hiring The Best Marketing Manager
The job of a marketing professional is not that easy. You want someone who has a track record of successfully raising profits and who can lead a team with assurance. You're seeking someone who prefers to take action to plan.
If their current or prior company is two or five times larger than yours, either in terms of manpower or sales, that is one positive indication. Check for other verifiable indicators of expertise, such as degrees, credentials, and statistical successes from prior projects, in addition to income and company size.
To determine whether an applicant can lead others inside an organization utilizing both influence and advice, you can test for management and leadership abilities. This will make it easier for you to choose a marketing manager who can encourage and cultivate others to make your marketing team successful.
Evaluate For Natural Curiosity
Campaigns that are new and creative depend on curiosity. With dynamic marketing strategies that set you apart from your rivals, a smart marketing manager will advance your brand. Ask the appropriate questions at the interview and on the employment application to gauge a candidate's level of curiosity, such as:
What about this position most appeals to you?
Which marketing-related books have you recently read?
Are there any skills you've learned on your own?
Streamline the Selection Process
It's time to break down the hiring process after determining the attributes you want in a marketing manager.
Draw in the Appropriate Candidates
You must first ensure that you are attracting the greatest talent before you can assess applicants. You'll need to write a detailed job description to accomplish that.
What will their responsibilities be?
What kind of abilities, knowledge, and skills do you value?
This job description needs to emphasize the benefits associated with working for your business. Do you provide enticing financial rewards? Have a casual Friday? Host acclaimed BBQs and employee birthday celebrations? Make it clear to applicants that you're giving more than simply a salary.
Once you've written a captivating job description, it's time to approach the appropriate individuals. Listing your job requirements on your homepage, well-known job listing sites, and industry publications will help you attract prospects.
Select The Top Candidates for Hiring The Best Marketing Manager
You are probably well aware, as the hiring manager, that very few candidates will be chosen for an interview.
According to research, just about 2% of the best prospects are interviewed. Therefore, it is crucial to discover a method for pre-qualifying applicants without requiring hours of sorting through submissions.
You can assess and rank prospects with the help of outside sources. This eliminates the need to sort through dozens of applications, saving stress and time. Numerous platforms automatically score and rank your candidates, weeding out those who aren't a good fit and putting the finest ones at the front.
Ask the Right Questions to Potential Marketing Managers During Interviews
Once you've narrowed down your options, it's time to go to work. With your top candidates, begin with a phone interview. Are they articulate? Friendly? Can they describe their background and previous successes for you? Before your conversation, prepare a set of excellent questions to ensure you've covered the essentials. These are some subjects to go over:
Sell our business to me as though I were going to purchase our goods or services.
Which project do you regard to be the pinnacle of your professional achievements so far?
Is being excellent and on time preferable to being flawless and late?
Could you explain to me something that is difficult but you are knowledgeable about in five minutes?
What do you mean by "hard work"?
What percentage of the people you've worked with wouldn't like you, if I polled them all?
Who among your friends is the smartest? Why?
Conclusion of Hiring The Best Marketing Manager
We hope this article has improved your understanding of the hiring process for marketing managers.
One of the most important steps in the process is to test marketing aptitude. It will enhance the hiring procedure and assist you in identifying the most qualified candidates. Have you hired a marketing manager recently? I'd love to hear about it in the comments!