In a visually-centric era, graphic design is now considered a business asset instead of an accessory. Graphic design jobs are still in demand even with AI taking the industry by storm. Having graphic design & SEO packaged together makes a powerful marketing tool.
Finances Online says companies that encourage creativity in their business operations achieve 1.5 times higher market share.
This is mainly because consumers are bombarded with advertisements day in and day out. And if brands want to lure their audience and bump them to the next stage of the funnel, graphic design is the key.
However, investing in graphic design alone won't suffice. Visuals, coupled with online advertising strategies, will help surge your branding and marketing graphics.
And this is where SEO comes into play. The only way to engage with your audience online is to make your graphic design SEO-friendly.
Here's how you can make both graphic design & SEO work together to achieve staggering results.
Web Design
A business without a company website will undeniably lose huge online opportunities. Consumer purchasing behavior is continually changing, depending on demand and circumstances.
The lack of a company website means you're not tapping your online market.
Aside from the copy, web graphic design is vital to make users stay on the site longer. Every UI or UX designer knows how creating a visually appealing website can attract more leads.
Moreover, optimizing your web design for SEO will also increase your ranking online. Here's how::
Descriptive URL
Another web design elements that can impact your SEO is your site's URL. Search engine algorithms crawl websites via many factors, and that includes URLs.
If you want algorithms to recognize your site quickly, create descriptive URLs. Integrating relevant keywords instead of random numbers on your URL will increase SEO ranking.
Fast Load Time for Graphic Design & SEO
First, your web design should allow for fast load times. This is one SEO metric that every business must adhere to.
When sites take too long to load, users will quickly abandon the site, decreasing your Dwell time. Dwell time is the time in which a user spends on a website.
The higher the Dwell time is, the better it is for the brand's SEO.
Optimized images
You can also rank your website on the first pages of search engines by optimizing your images. For one, keep image size to a minimum without compromising its quality.
Uploading big files can affect your site's load time. Moreover, optimizing the image's file description will also be good for search engine algorithms.
Navigation
In web design, experts follow the three-click rule as much as possible. Users must find what they're looking for in three clicks. If it takes them more clicks than that, they might abandon your site.
This makes user navigation an essential element in web design and SEO. The more pages your users visit, the more they linger on your site.
Graphic Design & SEO: How They Work Together To Boost Your Business
Click To Tweet
Mobile Optimization
Establishing your website is one thing. But getting your target audience on your site is another. Mobile browsing is typically the gadget of choice for consumers when searching for products or services online.
Additionally, users also look for information via their mobile phones, tablets, or portable devices. According to Statista,  mobile e-commerce sales reached $2.2 trillion in 2023 and now make up 60 percent of all e-commerce sales around the world
This goes to show how imperative a mobile-friendly web design is. Moreover, your site's mobile-friendliness score is also another factor that can increase your SEO.
Merely relying on desktop browsing alone won't cut it today and for years to come.
Everyone owns portable gadgets. And optimizing your site means you're catering to your mobile audiences by giving them a seamless user experience.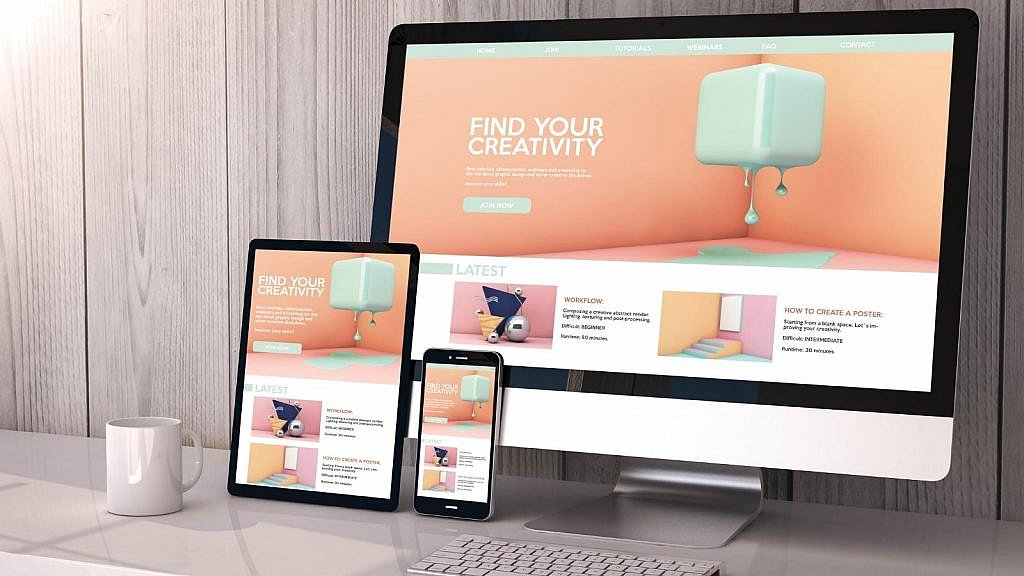 Pro Tip: It's recommended that you test your website's mobile-friendliness regularly. Run it through free tools such as Google Search Console to ensure it's optimized for mobile.
Content for Graphic Design & SEO
Content marketing is king, they say. And true enough, your brand can ace this provided that you create SEO-friendly content. Blogs, white papers, and infographics provide better readability when they are visually oriented.
Including blog, graphics are better for structure. Images break up long-form content by making the eyes rest from scrolling through blocks of text. But take note, though, optimizing images for SEO on your content will help make it scale.
Here are some tips for your graphic design & SEO to work together:
Keep image size less than 100 KB.
Images should be of high quality.
Give it acceptable dimensions so users can easily view it on mobile (at least 800 px in width),
Describe the image on the file name as it is.
Include similar keywords in the file name so algorithms will deem it relevant to your content.
Optimize your alt text by including similar keywords as well.
Marketing and SEO
Digital marketing is all the rage these days, especially when some circumstances encourage people to do everything online. Now is the perfect time to go all out on your online advertising strategies.
Whether you're creating landing pages, banner ads, social media posts, or email newsletters, marketing graphics are essential in grabbing user attention. And every advertiser knows these channels would need a compelling graphic design to be successful.
So how are marketing graphics and SEO connected?
For one, relevance is one major component in improving your SEO. And if you're integrating relevant marketing graphics, this will earn your extra brownie points.
Secondly, the layout of your ad designs is essential as it lets users digest information quickly.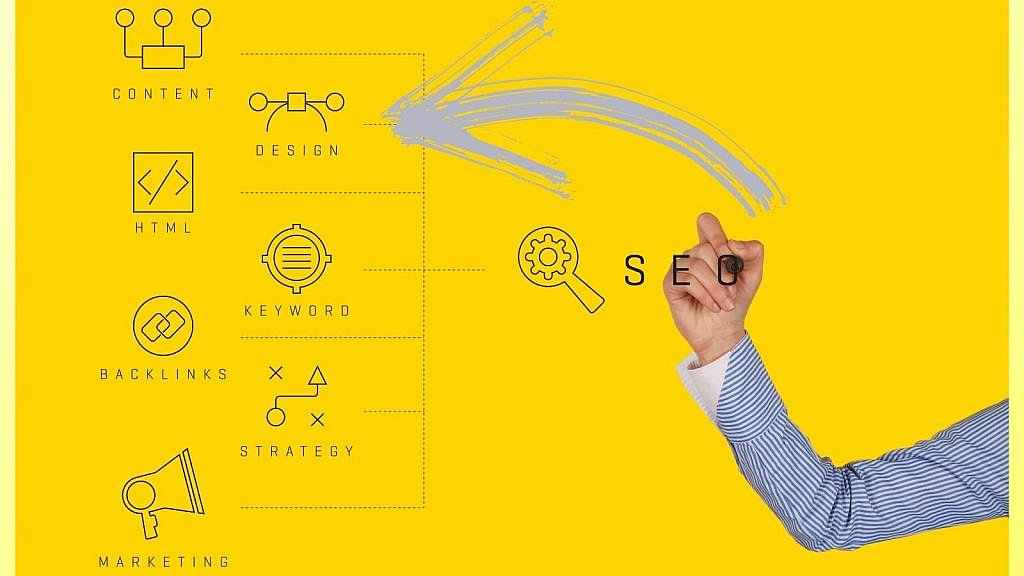 Although all these factors are focused on the users, this creates top-of-mind awareness among your audience. In turn, search engines will deem your brand as authoritative and reliable.
Overall, putting your audience first will create a positive ripple effect that's good for brand awareness and SEO.
Quality of Graphic Design and SEO
More than anything else, quality is the most significant aspect of both graphic design & SEO. No matter how creative your graphics are, users won't appreciate it if they're too pixelated.
The same goes for all the other online advertising channels like content marketing. Though you've perfected your on-page and off-page SEO in content marketing, your blog won't rank if it's low quality (ex. Spelling errors, grammatical errors, wrong information, etc.)
That goes without saying, advertising your brand should prioritize quality above all else. Quality translates to professionalism and credibility.
These two elements can gain user trust. And once you achieve that, your brand will become the go-to among your target audience.
How are you using graphic design & SEO for your blog or website today? I'd love to know more in the comments below.