Did you know your website images can be the key to your website's success?
Hop onto any quality website on the internet, and you'll find it chock full of images. E-commerce brands have thousands of photos of products, carefully providing necessary details on what they look like.
Bloggers use high-quality images to embellish their writing and make it more compelling. And even news sites rely heavily on images, even for stories that don't really warrant them.
Choosing relevant images for your site, however, can be a challenge. While pages that have images tend to get ten times the amount of traffic and engagement than those that don't, you can wind up making mistakes.
In this post, I will discuss how to insert website images that will help make your site a success.
And also discuss some of the common pitfalls that webmasters encounter when including large numbers of pictures on their sites.
Make Website Images Actionable
If you run a company, images shouldn't be static – they should be actionable. By that, marketers mean their ability to get people to convert. For instance, if you hop onto Burger King's website, you'll find that the company includes delectable images of its burgers plus pricing information that convinces the viewer to go out and order one right now.
Making images actionable often requires you to modify them, so you'll want to use the best photo editing software available. You'll need to edit each picture on your site to make it more compelling, especially on landing pages.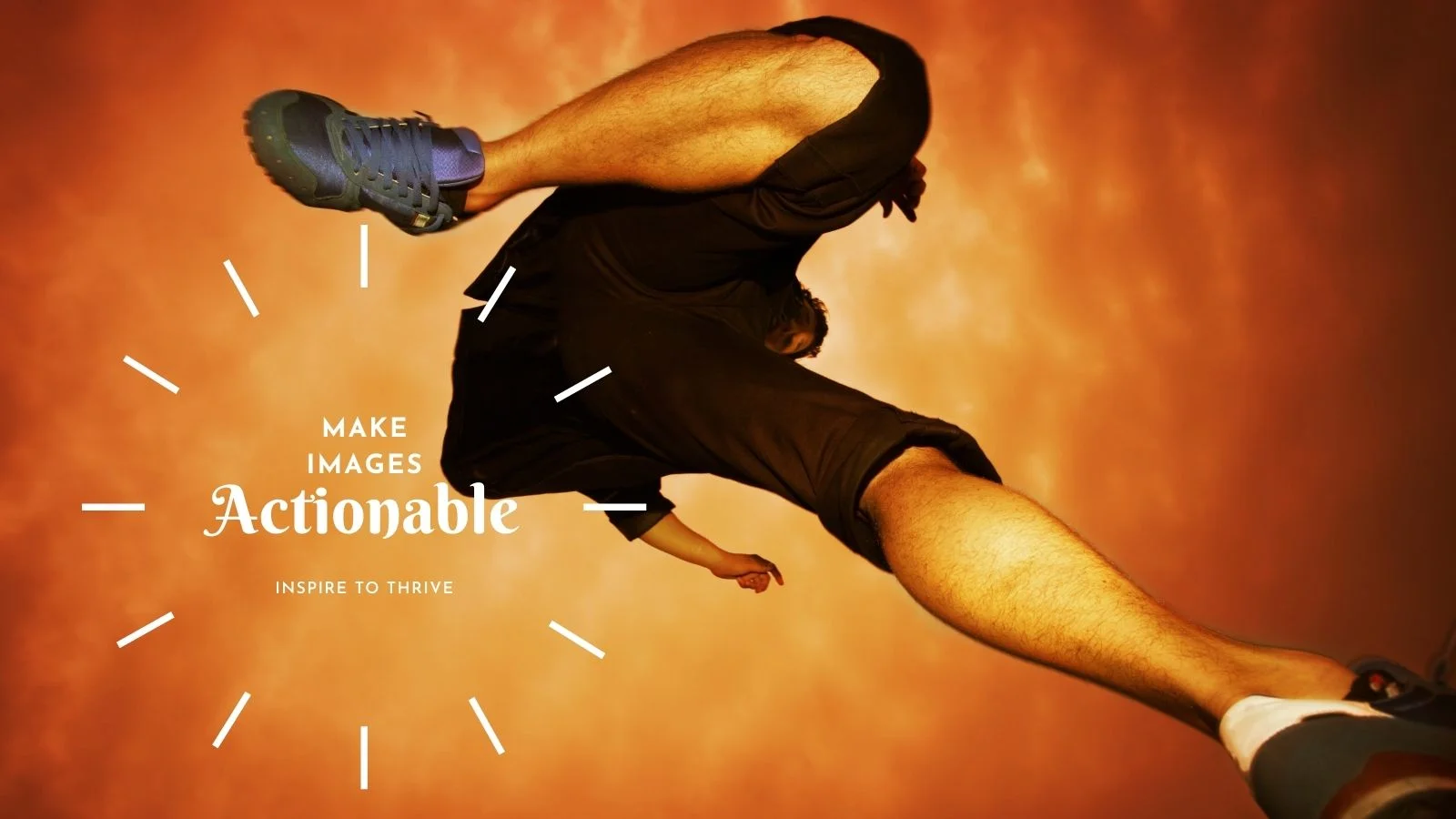 If you run a company, images shouldn't be static - they should be actionable. #digitalmarketing
Click To Tweet
Make Website Images High-Fidelity, But Not Too Large
How large you make your images is a tradeoff. On the one hand, you want them to be detailed enough to appear beautiful to website visitors.
On the other, you don't want anything that might make your pages load slowly and get in the way of the customer experience. That's why using JPEG format is best in most cases.
So What's The Solution Here?
The trick is to use formats that help preserve visual fidelity while also reducing the actual size in terms of kilobytes. There are a couple of ways of doing this. First, you can save images as JPEGs, as these tend to offer the most efficient use of data.
I've learned here over the years that JPEGs run faster on your website and don't slow it down as png images can do. But if you are doing graphs for your website a png image would appear to look crisper and clearer.
Other Image Files
Today WebP for WordPress is best for your website photos and you can have them changed from JPEG to WebP with your WordPress theme or via a plugin like WP-optimize. It automatically changes them to WebP while compressing the images.
Another file format is GIF. According to Search Engine Journal, GEO is very similar to SEO. It's the process of creating and optimizing content to rank highly in organic search results on a GIF search engine.
Like Google, GIF search engines want to provide end-users with the best possible experience by giving them the "correct" answer to a query as fast as possible.
In the SEO world, Google shows the user what it thinks is the most appropriate web link to answer a user query. GIF search engines like GIPHY work in a similar way.
And, lastly, you can use photo editing tools to remove unnecessary information from images while preserving their real-world appearance. Often, the differences are marginal. (I love using Canva for editing my images here.)
If you really want to get creative try Jasper AI for unique graphics.
Make Your Images Relevant To Your Brand
All your website images should be relevant to your branding. They should say something important about your identity and what you stand for.
This process is more of an art than a science. It means looking for images that feel right. Often, you know instinctively which pictures support your branding, and which don't.
Your images should always reflect the values and purpose of your brand. Are you running an eco-tourism business? Find pictures of people in nature doing activities like camping, kayaking, or fishing rather than simply showing landscapes without any context.
If you are launching a new product line specifically designed for mYillennials, try taking photos of young people using those products in their daily lives instead of using generic models in lifeless studio shots. Keeping all these things in mind will help ensure that each image complements your branding perfectly without seeming out-of-place or off-brand.
Make Them Unique
A lot of companies try to take shortcuts and use stock images for their sites, but this isn't a good idea. First, users can almost always tell that they're looking at something mass-produced for a photo bank. The images are painfully generic and boring.
Second, it actually hurts SEO. Google and other search engines don't like it when companies slap generic website images on their sites.
You should, therefore, make your website images unique. Hire a photographer and do it right with your photos whenever possible. However, if that is too pricey for you, you can check more out here to find stunning stock images.  (You can get 10 for FREE!)
Conclusion: The Best Website Images
Using relevant website images is essential if you want to convey your brand identity effectively online. From selecting clear visuals with simple backgrounds to conveying emotion through unique photos and illustrations, understanding how to choose the right images takes practice and dedication.
However, once mastered it can make all the difference in helping customers connect with your brand on an emotional level. Ultimately, making sure all your website images are relevant to your branding ensures they will accurately represent who you are.
The images should reflect what you stand for so customers can easily recognize which products belong to you every time they browse online.
Your Turn
I'd love to know how you are using images for your website or blog today in the comments below.
Do you take pictures, use premium versions of images from a service, or do you mostly use free stock-type images or make them in Canva? And, do you believe images are key to your website's success? Please drop a comment below so we can discuss it.
If you really want to get creative try Jasper AI for unique graphics.