Have you found that it's often very tricky to get your Facebook boosted post approved quickly? Writing Facebook posts may come naturally to many people for their personal pages.
However, there comes a time when you may post something and may want to edit it on your business page. This poses a problem however if it's already been boosted.
if you're like me, you will do what you think would work on your own personal Facebook post, but it soon becomes apparent that it doesn't work with a Facebook business page. You may wonder, why? How can I edit this post on my Facebook page?
Then, how about when you try to boost a great post you did for your company page and Facebook denies your boost.  Again, you wonder why?
Let me show you how to edit Facebook page posts before you try to boost them and how to do it even afterward it has been boosted.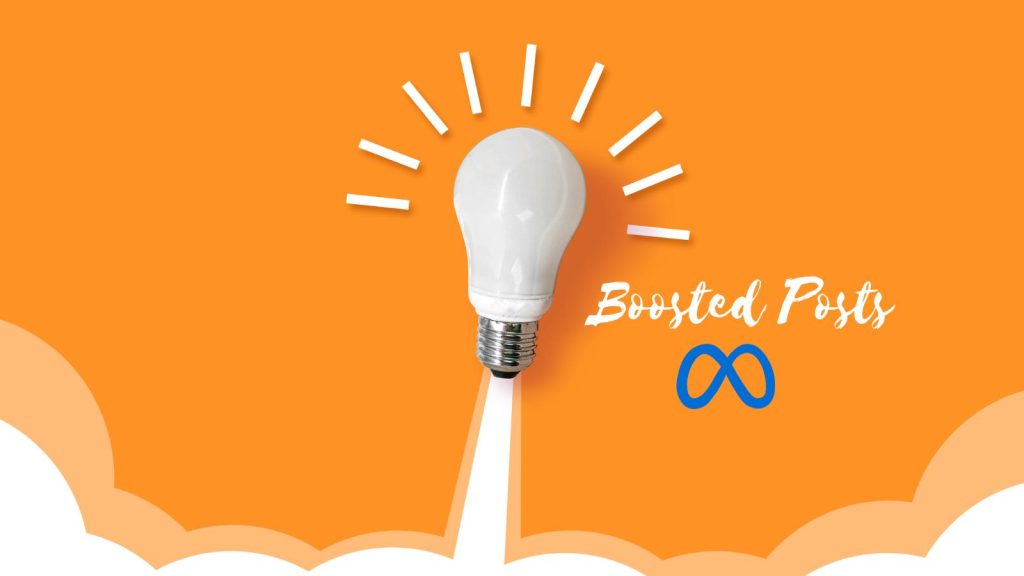 Facebook Post Mishaps
Oh yes, I've had it all happen. When you are doing social media posts every day you will bound to make a mistake at some point. We are all human, after all.
Even the best spell checkers and grammar checkers can miss something.
Names and special terms do not make it past Grammarly or another other spell check tool.  It can happen to anyone. But don't let it stop you from posting again.
Learn some tips here on how to recover quickly and what you can do when a mistake does happen on your Facebook business page.
Learn some tips here on how to recover quickly and what you can do when a mistake does happen on your Facebook business page. #Facebookpages
Click To Tweet
The Old Days of Print Errors
After being in the newspaper advertising business for many years, it's refreshing to see an online error can be fixed quickly. With print, the error lasted forever.
It was awful. I would see the Sunday paper and error would be glaring at me ruining my day.
Not only mine but my customer's as well. The office phone would have messages awaiting me on Monday morning.
It may not have even been my fault, it could have been the production department not correcting something I had put through. Or the pressroom pulling the old page and not the corrected version for print.
But no matter how or what, it was my fault to my customers. I had to find a way to make it up to them. Sometimes you could not make it up back in the day.
But if you knew in advance and let the customer know, that went a long way. Just a tidbit for you if it happens on social media and you catch it first.
How To Avoid Facebook Post Mistakes
One of the newer ways I've learned to avoid this is to make sure your images do not have text in them or if they must, only a few words. This is for 2 reasons:
You cannot edit images on a Facebook post. So, if the image has words you cannot edit it.
Therefore, Facebook only approves boosts and ads on images that contain 20% or less of text. Hence, the image must be 80% text free.
Schedule your posts in the Facebook Creator Studio or with a tool like Agorapulse, Missing Lttr or the Buffer. Then, click on it so the post gets larger.
Do this later on so you have fresh eyes on the post. Of course, you could have a proofreader check it out too.
How To Correct Facebook Post Error
Text Errors – If it's in the text, it is quick and easy to do. Just click on the buttons near the top of the post on the upper right-hand side. This will quickly get your Facebook boosted post approved.  See sample below.
You can do to it on mobile or desktop. Fix the error and save. Done.
Hint – Many times there are things you cannot do on the mobile device that you can do on your desktop.
Also, be sure to have your Pages App installed on your mobile phone. It makes it much easier to manage a Facebook page.
At least on Facebook, you can make edits. On Twitter X, you must delete tweets or leave them with the errors since the Twitter timeline moves so fast unless you have a subscription. With the Blue subscription you have an hour to edit any posts there.
How To Deal With Image Errors
Delete the post if it just happened and no one engaged with the post.
Instead of deleting a Facebook post with activity, you can hide it. Hide the incorrect post from the timeline, click on the 3 buttons on the upper right corner of the post.
Lastly, you could just put a notice on the text portion of the post about the error. Once you have a new post the old one will be moved down the page.
How To Quickly Get Your Facebook Boosted Post Approved Now
Why do these boosted Facebook posts get denied? 
Facebook has their own ad policies. They can deny your boosted posts or Facebook ads for those reasons. Hence, be sure to read all of their ad policies as you may be surprised.
You cannot show images of Facebook or Instagram on a boosted post. So if you are doing a blog post about these topics be careful of which images you may use to boost (I've always said you can learn from my mistakes, right?) See below for my example.
If your business pertains to anything Facebook believes is against their policies like relating to body image. (Anything that could be related to body shaming, etc.)
You may have remembered the last post here on Facebook and why boosts are worthwhile today.
How To Edit A Boosted Meta Post
You must cancel the boost before you can edit it. Once the Meta boosted post is canceled you can edit your changes and boost it again. If all else fails, and it may with Facebook, schedule another post and boost it.
Many people who like your page may not have seen the first one. You can always check your insights to double check.
You must cancel the boost before you can edit it. #Facebookpages
Click To Tweet
Conclusion – How to Quickly Get Your Facebook Boosted Post Approved Fast
I'd love to know if you have had an error posting on your business Facebook page. What did you do to correct it?
I'd also love to know if you have had ads or Facebook boosted posts that were denied by Meta as well. Let's discuss this in the comments below.