When your staff makes the change and starts working remotely for whatever reason, you need to make sure that you maintain the same expectations in terms of productivity and efficiency. It's fair to say that they will face some challenges during their transition as they settle into home working. However, it's your responsibility to help in managing remote teams to thrive and stay productive.
Help Your Teams Thrive Remotely
Remote working has changed many things in our daily lives. The pace of technology has been going is incredibly high and has made significant changes to the way the world operates. Remote work has increased due to companies reducing cost measures.
However, many companies can adapt to these types of changes. Maybe they have continuously worked or are managing remote teams in the office and consider it a cultural shock to work remotely. Every company has its own story.
Well, let's not wait any further because, in this article, we will follow the 13 tips you need to follow for your remote team to collaborate effectively and thrive.
1. Make Sure They Have The Right Tools For The Job
First and foremost, it's vital that you can ensure your team has the right tools for the job if you want them to stand any chance of thriving while they work remotely, and it's your responsibility to provide them with the tools that they need.
You cannot expect them to buy their computers and any other devices they might need, as you would never have such a demand for an employee who was working in-house.
So, find a good supplier that you can use to place a bulk order for every member of your team, and be sure that you have full coverage insurance that will pay out the full cost of the device if it breaks for any reason.
It's important that you can teach your team how to look after and maintain the tools you provide them with too, as it's all too easy to let them fall into disrepair which can certainly have an effect on productivity.
Don't forget to show your team how they can keep their computer in full working order as this is a device that is prone to problems – any good computer whizz recommends regular cache cleaning, unwanted file deletion, and several other safe practices to keep your remote computers in great shape with no lagging or delays.
2. Set Milestone Goals & Offer Rewards for Your Remote Team to Thrive
Another brilliant step that you can follow to ensure your team can stay as productive as possible while they work from home is to set goals and offer rewards. You need to find a way of motivating your staff to reach their full potential despite their new environment.
Not only that but providing them with a sense of direction in terms of what you expect of them.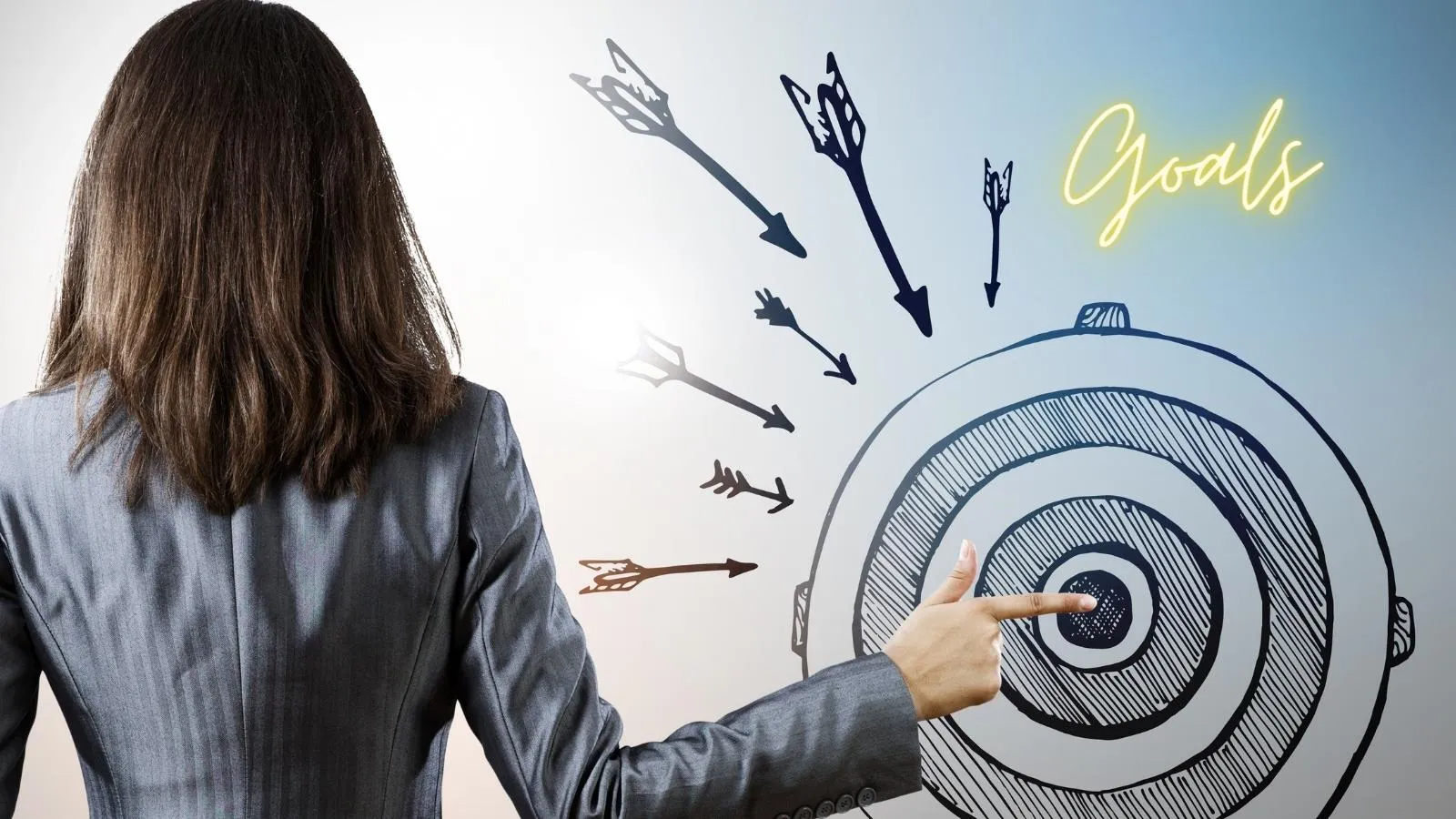 Employees trying to achieve the same goal can collaborate much more efficiently and effectively to reach it. Nevertheless, you can hire experts or use software to calculate your weekly or monthly milestones.
Nevertheless, they break down tasks into weekly or monthly tasks that can schedule times for collaborating with each. Remember that your goals should exceed your expectations, especially when working remotely.
Don't forget to keep your goals collective and make your team feel a connection to your goals. Everyone knows their work is part of a bigger puzzle, even if they can't see the pieces in the other people.
3. Celebrate Remote Team Victories
It's never a bad idea to include some fun in your daily agenda. So what better way to do so than to celebrate? Creating virtual spaces for celebrations and socializing can help build better relationships and strengthen future collaborations.
Companies can do an excellent job in creating new talents by expressing personal emotions for each employee who has been there for around six months. Next, you have to find your way to build team spaces for social connections.
How you do it is much less important than whether you do it or not.
As our digital interactions increase each year, we will experience new forms of miscommunication, misunderstanding, and more. The solution won't come from new technologies but instead will try to understand new rules of engagement, building communication skills based on digital demands.
4. Communication For Your Remote Team To Thrive
Communication has never been more important. With employees scattered across towns, cities, or even states, it's vital to utilize technology to bring people together and facilitate cohesive, collaborative working.
Encourage open communication by organizing frequent group, team, and department meetings.
5. Have Regular Meetings
Holding regular meetings can be good and bad at the same time. Avoid being a control freak and continuously having lots of unnecessary meetings. Instead, try to hold meetings when you need to announce something important, including regular updates, challenges, and more.
It brings remote teams together and allows them to interact with the team. As a bonus, open-style meetings such as this have proven to improve morale and reduce isolation.
Furthermore, to run an effective meeting, respect everyone's time and keep the meeting focused.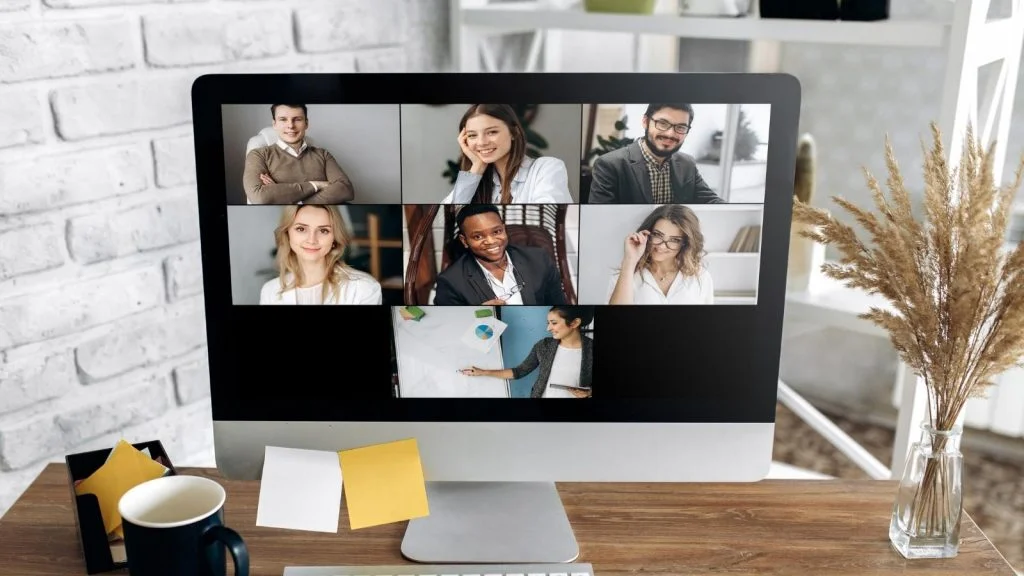 By doing this, you aren't allowing one person to control the meeting but allowing everyone to express their interest and stay engaged throughout the meeting.
These meetings should not be too long and should get straight to the point, productive for you and your team members. Let's not forget that it's also important to gather employee feedback on remote working.
6. Limit The Number of Participants in Remote Meetings
If there's a sizable unnecessary number of participants, it's best to allow the number of people most important for the meeting. Nevertheless, you can also separate meetings into two if your team is too big (more than 30-40 participants).
Of course, you always want to use your resources the most efficiently you can.
7. Avoid Overloading Your Team With Messages
You don't want to look like a control freak and continuously be asking your team endless questions. Abusing this can be a sign of digital dominance and may make people uncomfortable.
In addition, the time or medium you choose can create different demands on the receiver. Using them for the same purpose can be pretty ineffective, so you must select your digital volume wisely.
8. Set Guidelines For Managing Remote Teams To Thrive
Guidelines don't need to be counted as restrictions but rather rules that show step-to-step instructions on what you can do for agendas, video meetings, and more. Wondering how to set up your guidelines? Here are a few tips to follow:
Guidelines on how you can maintain a work log
When all team members are available
Rules you need to follow when taking time off from work
The ways your team members need to be held accountable
What tools do your team members need for communication
While the things we stated are more general, you can create policies highlighting each detail of how communication should happen. Assigning someone who can handle queries and doubts from other team members should help reduce confusion in understanding guidelines.
9. Technology For Remote Teams
Technology is vital for opening up channels of communication.  But tech can also help to boost efficiency and streamline operations while employees are working remotely.
Look for investments that could help your business to flourish and move forward, such as industry-specific software and automated technology that eliminates time-consuming processes.
Consider utilizing a virtual private network to ensure secure and private connections for your remote team. Take advantage of technology to help your team stay productive and thrive.
Carry out a tech audit, and use feedback from employees and customers to see how you could use technology to optimize performance. You can also monitor what your competitors are doing via tech to help your remote team thrive.
Use Communication Apps
Technology has evolved to a new level, and plenty of remote working apps can get the job done. For remote employees to increase collaboration, they can turn to effective remote working apps. Some of these apps include Slack, Google Docs, and more.
Many teams may create projects specifically for projects, tasks, or subjects. Nevertheless, you should only include those people who need to collaborate.
Especially if your company has hundreds of workers, not all of them should be part of your channel if your tasks don't relate to each other.
Then provide access to software that enables people to use live chat, instant messages, and video calls to keep in touch.
Carry out a tech audit, use feedback from employees and customers to see how you could use technology to optimize performance. #workingfromhome
Click To Tweet
10. Overcoming Technical Difficulties
Technical difficulties can be a common issue regarding connectivity or lagging internet. However, it might be interesting when team members communicate with others via audio or video, and the connectivity is nowhere.
Furthermore, team members using new tools may make mistakes such as not responding to recent messages or knowing how to join team meetings. Above all, different learning curves for different team members can be different.
11. Clarity To Make Remote Team Thrive
Teams struggle to collaborate more once they are separated. So, to make things easier, you must promote clear communication. So, even though the briefs you write may be effective, they can be confusing at the same time.
Encourage yourself and your team leaders to spend more time communicating with the right intention. Explain the "Why" behind everything and even include links to explain further anything that may not be clear.
Additionally, you can ask your team if the brief was clear enough or needs improvement.
Oftentimes I will go on a Zoom meeting with a remote team member and share our screens so we can work through anything that is not clear over email or on the telephone.
12. Adapt Managing Remote Teams
Being an adaptive manager is never a bad thing. Why so? Well, what might work this week or month, might not be the same story next month. So HR leaders and managers like to encourage flexibility to help their teams better collaboration with each other.
Adapting to changes can also include setting up workout sessions, a night out, gaming sessions, a coffee break with the team, and more.
13. Socialization
Ordinarily, employees would chat during the day, discussing everything from the latest TV series that has got everyone talking to the weekend's sports results. As an employer, it's beneficial to try and replace those water cooler chats. Hence, try to inject a bit of fun and enjoyment into the working day.
Plan virtual hangouts, catch up on movies and series you've watched, or do a quiz on a Friday afternoon. You can stream all sorts of content these days and modern technology makes it easy to catch up.
Not only that but, regularly check in with colleagues and ensure that people benefit from the interaction. They can interact even though they're not seeing coworkers face-to-face.
Socialization can boost well-being and morale, especially at a time when some people may be struggling to stay positive.
In Conclusion
Remote working has been thrust upon many employers and employees. There are challenges for managing remote teams but there are also advantages.
If you run a business and you're on a mission to make remote teams work a success, take these tips on board. Learn to be flexible with yourself and with your remote team members.
Your Turn: Managing Remote Teams
What other tips would you use to make your remote team thrive today and beyond?
I'd love to know more in the comments below!