Sometimes a blogger has to slow down writing blog articles. Their life becomes so busy offline that they can't keep up online. You may have remembered the year my mom got sick and passed away from cancer.
It was a tough time to continue blogging. However, some days it was therapeutic to write blog articles and on other days there was really no time to get online.
At that same time, my old day job at the newspaper got very busy. My company was bought out by another and we lost some co-workers. I had to go out of town for new training and still keep up. The commute was triple my normal commute so there was no time to get online before and after work.
The training was great though. It was all about online marketing, SEO, SEM, and social media. Who can't learn more in this ever-changing arena right?
Does Slowing Down Your Blog Posting Harm Your Blog?
I recently read a case study on the frequency of blogging articles via the Blogging Tryant. They found it brought more traffic to write more blog articles but the comments and networking went down. Furthermore, you run the risk of getting burned out.
Hence, I found the same thing when I had to slow down my blog posts. The traffic went down but I began to get more comments. If I had been online and commenting more on other blogs I would have had even more comments on those posts.
Back then, I had been averaging 2-3 posts per week before mom got sick. After mom passed I started doing more things. Through her death, she taught me to live more offline. I began to do things on my bucket list before it becomes too late.
It's only when we truly know and understand that we have a limited time on earth – and that we have no way of knowing when our time is up – that we will begin to live each day to the fullest as if it was the only one we had.    ~ Elisabeth Kubler-Ross.
Then along came a new granddaughter – my first. She came 3 weeks earlier than the due date. When I learned she was coming early of course there were some concerns. Thankfully everyone is doing well and all are healthy. She is now 8 years old as I update this blog post.
During that time period, it was hard doing 2 blog articles per week. In a perfect world, I would recommend 2 per week but it is okay if you cannot do 2 per week. It gives you space to comment on others and promote your own.
As long as you can consistently write a blog article, that's what matters the most! Of course, you can update old blog posts too as it helps your readers and the SEO of your post. – Lisa, Inspire To Thrive
Now fast track to 2023 and I post more frequently between some sponsored content and updating of old articles like this one, it puts more posts up – sometimes up to 7 days per week. On rare occasions, I may publish 2x a day here on Inspire To Thrive. My newest blog, Rural Area Life only gets one post every week. However, today my blog is now also part of my business.  
6 Reasons To Slow Down The Frequency of Your Blog Articles
1. Time
Many bloggers don't have the time to devote to writing quality content each and every day. Writing great posts can take a couple of hours to days. There is the process of finding good images as well as writing. And let's not forget a little formatting too. However, some may use tools like Jasper AI to speed up that process. It has helped me here write quicker and better content.
2. Promotion
However, you want to spend more time promoting your last blog post. Promoting your blog articles take time. I try to make each post different for the different social channels. I also use Triberr to share others' posts. Promoting is 80/20 and only 20% should be used posting your own stuff. I can't imagine doing all that without Agorapulse or MissingLetter or Triberr.
3. Commenting
You want to spend more time interacting via commenting on other blog articles. It's hard to spend time commenting (quality comments) on other blogs if you are always generating your own content. When others come back to comment on yours it will give you more social proof. That way your blog won't be an empty community.
4. Research
Or, you need to do more research for your next blog post. Some posts take more time to research than others. You want to know as much as you possibly can on a topic before you post on it. Even if you are using AI, you need to do your own research. Some AI tools have older content that's not up to date.
5. Need A Break
You may need to take a break as Harleena did several months ago. She came back all refreshed and charged up to blog away again. Blogging daily or several times weekly with no break can burn you out. I've seen many bloggers come and go over the past 10 years. Every now and then a broken link appears and you know, another blogger has sadly quit.
6. Guest Posting
Finally, you may be writing blog articles elsewhere on other sites as I did recently for UpCity about Twitter.  These guest blog posts take a lot of time too to write and prepare.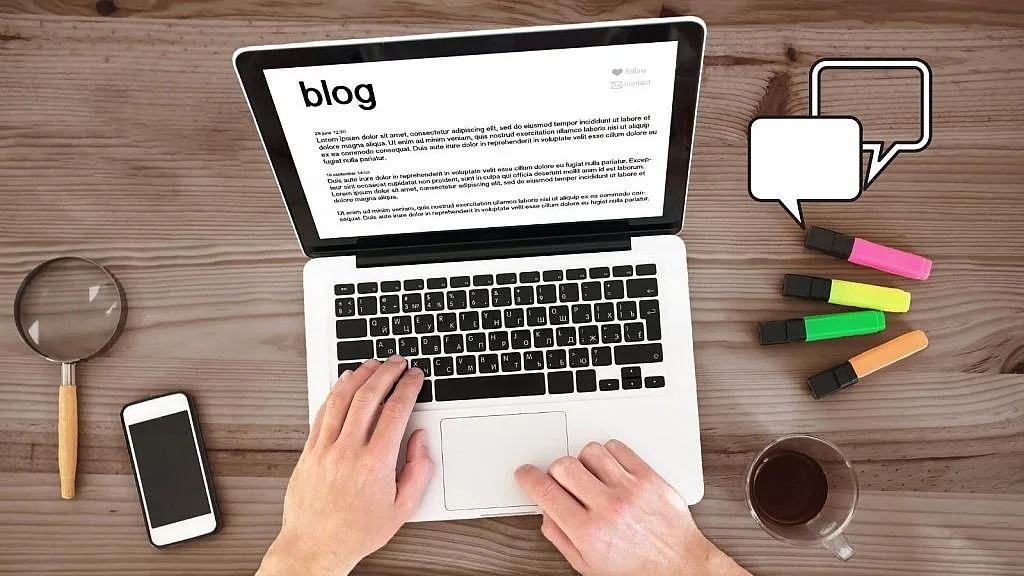 3 Reasons Not To Slow Down Your Blog Articles Frequency
You may lose your passion or your habit of blogging. It may not be easy to get back into the swing of writing.
The loss of traffic to your blog. If you are serious about making money blogging losing traffic may not be good. It all depends on what you want to get out of blogging.
Your blog will not appear as a professional blog if you haven't posted in months. It will drive people away.
Your Findings
How do balance your blog article frequency with your offline life?
So if one of your blogging buddies stops writing, you may know something is up, especially if they have been at for 10 or more years.  Please leave a comment below so we can discuss the frequency of blogging.