A small or medium-sized enterprise that fails to apply local SEO services or strategies will likely lag in ranking more than 50% of all online searches.
According to Google, 46% of searches are from people looking for local information. Of those, 88% either call or visit within 24 hours.
Paying attention to local SEO will bring more customers to the business and help you stand out from competitors. Since implementing local SEO can be costly, getting an ITIN application approved and securing the loan seems the best.
Targeting a particular area and providing search results that are specific to that location makes it easier for your customers to find you. Utilizing local searches through tools such as local SEO checklist will enable you to target the right industry-related keywords and its modifications, improve user experience and increase credibility to your page.
There are 5 things you can do to increase your local SEO:
Invest in a mobile-friendly website.
Use Google My Places to list and post regularly.
Get positive reviews online.
Create local content.
Optimize for voice search.
This article examines the best local SEO strategies to employ that cement your place above local rivals.
What is Localized SEO?
Local SEO means giving results that apply to a searcher based on their present location. It's an integrated marketing approach for localized enterprises.
In short, a customer uses a local keyword phrase in their search and receives specific suggestions. That's why a person searching for a coffee shop in Dallas will not receive a recommendation for a café in New York.
Why You Should Consider Applying Local SEO
According to research, more than 80% of consumers walked for around 20 minutes or less to get their daily essentials. Some consumers use Bing or other search engines. These tactics will help you with those search engines as well.
This proves the importance of making your business known in the physical location since a customer will directly come to your business thanks to the optimized digital footprint.
Here are some of the ways local SEO benefits your organization:
Increases traffic to your business
Reduces advertising costs
You get more customers
An increase in positive local reviews
More customer referrals from positive citations and business reputation
Improves location and map visibility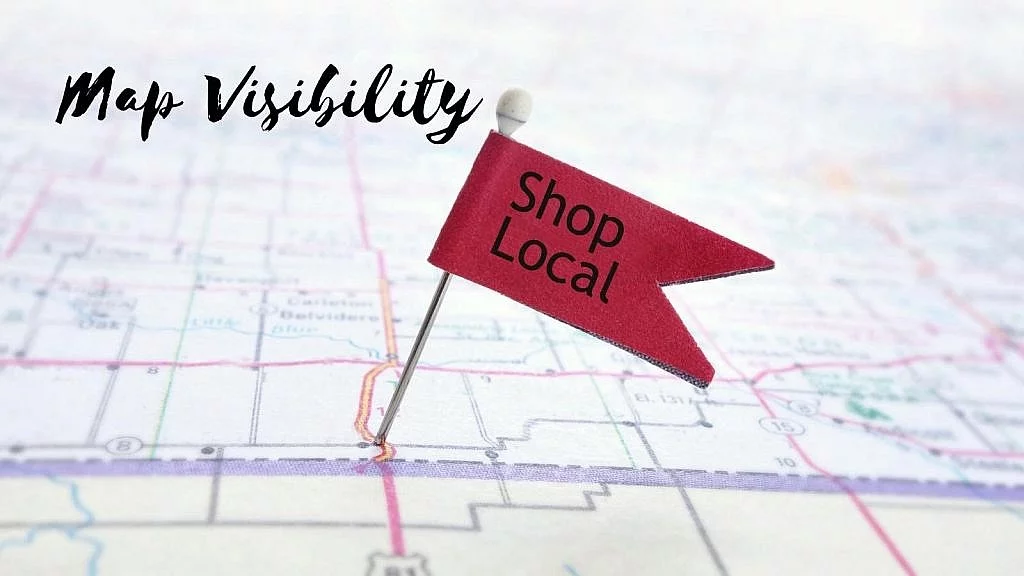 SEO Local Ideas to Apply To Boost Your Small Business
Naturally, local SEO is more challenging compared to organic SEO. That's because local SEO aims at ranking in a precise key phrase, for instance, "dental office in Maryland" or "coffee shop near me."
Your business benefits from targeted traffic to your site when you get your business to appear at the top of every local search.
Here are five tips to help your small business win in local SEO:
1. Ensure Your Website Is Mobile-Friendly
Your website should be mobile phone friendly to cater to 82% of local searches made through mobile devices.
Go for a responsive website theme to ensure the content is easily readable on smaller screens. In addition, you will have a reduced bounce rate for your site.
2. Have A Google My Business Account and Update It
Optimizing your Google listing means you're likely to rank higher in Google Maps. Don't leave out minor details like including Inc., Co, or LLC.
That information will appear in Google local search results. Besides having a GMB, do not lie about your location.
3. Get Positive Reviews Online
The quality and quantity of reviews are paramount.
Get happy customers to leave positive and detailed reviews since they are crucial for your page. Don't be afraid to ask for these reviews from your clients. Many will be glad to help you!
4. Create Local Content
Nothing beats writing local content that speaks directly to a person in their locality. Create content about local news or events. This type of content will grow your local SEO efforts.
If your small business thinks of opening up in various regions, open different websites for each operations area.
Create content about local news or events. #LocalSEO
Click To Tweet
5. Optimize For On Voice Search
Voice search is overgrowing. To tap into this lucrative section of local SEO, learn how people ask local questions, not just how they type.
Customers mainly use long-tail keywords for voice search, using sentence starters like who, what, and where.
Financing Your Local SEO Campaign
1. Bootstrapping
It means financing the local SEO strategies using personal funds–a brilliant plan if you don't want to make monthly repayments or give out parts of your business in equity. It also saves you time hunting out investments and you do not need to answer to investors.
2. Family and Friends
Looking for financial help from family and friends is a better option compared to getting short-term credit. Of course, sometimes borrowing from family and friends can turn murky down the road. Be sure to have everything in writing legally.
There are no penalties for defaulting, you likely won't pay interest, and you can negotiate longer repayment terms.
3. Bank Loan For Local SEO Budget
Although banks can advance you to a bigger loan than the previous two, getting approved is a challenge.
You need to have a good credit history, and the bank will analyze your income to gauge your repayment ability. This is getting harder today with the looming banking crisis.
4. ITIN loan
The facility is ideal for persons with no social security number but has an ITIN card (individual tax identification number).
To complete the ITIN application, register the organization as a doing business (DBA) and open a company bank account.
5. Investors
Angel investors or venture capitalists are wealthy private investors who fund businesses.
They will typically give financial assistance to companies that have high growth potential in exchange for equity.
Local SEO Services
If you want to hire a professional to do your local SEO for you, be sure they are able to provide local SEO services for your website.
They will need to be trained in local SEO vs. overall SEO. For example, there is a new change for local restaurants on search. Price ranges will be included on the maps.
How will you make changes to this new update?
Will this affect your #localSEO strategy?
Google Maps will show price ranges for US restaurants https://t.co/PdwVOfhJvr

— 1StopMarketing (@1StopMarketing) November 19, 2021
Wrapping It Up On Local SEO
Whether you are a medic, plumber, or restaurant owner, or run a food truck, you cannot ignore local SEO. Some of the best local SEO tactics include making your website mobile-friendly, creating local content, and optimizing your Google listing.
Visit the link in the introduction section for tips on filling out an ITIN application that will help secure financing for your local SEO strategy.
Are you using any local tactics for your local business search engine optimization?  I'd love to know more in the comments below and if you are using local SEO services for your business.
If you need help with your Google My Business Profile contact me today!