Facebook Marketplace is a convenient and safe way to sell your products. But before you start selling on the platform, make sure that you follow its rules. To maximize your potential sales, use a few advanced strategies with items for sale on the Facebook marketplace.
These include product research and listing optimization. Also, ensure that you communicate with your buyers effectively when selling on the Facebook marketplace platform.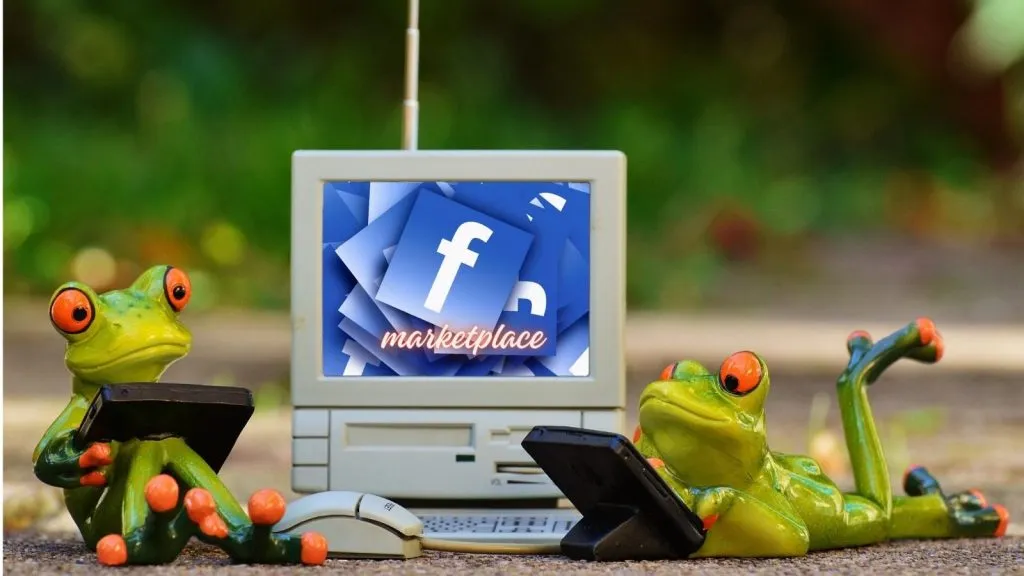 Product Research
Facebook Marketplace is a great place to sell new or used products. However, knowing that you cannot sell items intending to hurt people or content that doesn't respect intellectual property rights is essential.
This is why it's essential to do some research before making a listing. Learning how to sell on Facebook Marketplace is essential for individuals and businesses looking to reach a wider audience and efficiently sell their products or services online.
You can use various tools to estimate product profitability and demand on Facebook Marketplace.
When you're ready to make a listing, optimizing your product details and adding some photos is essential. You should also include your price and a pick-up or delivery location of items for sale on the Facebook marketplace.
However, you can also boost your listings to increase visibility and speed up the sale process. Boosted listings will appear as ads in people's news feeds.
Lastly, you can also choose your target audience by employing age, location, and interest filters.
Creating a Listing on the Facebook Marketplace
First, how to get to the Facebook marketplace? All you need to do is click on the icon of the marketplace on your desktop or in your app. It's available in most countries and you must be at least 18 years old.
Facebook Marketplace is a great local product sales channel for small businesses. It offers a sizable pool of possible customers and tools that streamline the procedure.
For example, it supports on-site checkout for B2C transactions and lets you manage listings with an admin account. It also allows you to set prices and location preferences. However, doing product research before listing anything on the platform is essential.
Effective product research involves analyzing data to identify profitable opportunities. You can use e-commerce business management tools to analyze sales and find the most lucrative items for your market.
When creating a listing when selling on Facebook marketplace, ensure you provide clear and high-quality photos of your product. Also, optimize your listings with keywords and relevant tags.
You can also share your listings on groups that target specific interests or local communities.
Managing Your Listings
Facebook Marketplace is a valuable sales platform for small businesses, local shops, and solopreneurs. It allows you to reach a large audience without the cost of listing fees and is easy to set up.
The platform also allows you to run promotions, such as bundled items and limited-time discounts, to boost visibility. However, you should know that Facebook has specific rules and policies limiting the types of products you can sell on Marketplace.
To maximize your chances of selling, regularly monitor your listings and make changes when necessary. For example, consider revising the description or updating the photo if a listing performs poorly.
In addition, be sure to provide a positive buying experience by providing precise product information and responding promptly to any questions. This will help you build trust with your buyers and increase seller ratings and reputation.
Using tools to gather buyer feedback can significantly improve your listings and boost sales.
Communicating with Buyers in the Facebook Marketplace
Facebook Marketplace is an excellent option for both e-commerce businesses and individuals looking to make some extra cash. It is easy to navigate and offers many customizable features, including creating a return policy.
However, it is essential to note that returns are only available on shipped orders, not peer-to-peer transactions. To get started, visit the Facebook marketplace on your account and select the "Create a Listing" option.
You must describe your item and upload high-quality photos. Then, select a location and set the price. Researching competitors can help you optimize your listings. It can also give you ideas for what products your audience is looking for.
Reading the community standards and following local safety guidelines is also good. Finally, provide clear, accurate descriptions and answer buyers' questions.
Conclusion:
As you navigate the Facebook Marketplace, it's important to continually evaluate and adjust your selling strategies. Pay attention to analytics, such as views, clicks, and conversions, to identify what works best for your listings.
Experiment with different pricing, posting times, and product descriptions to optimize your results.
By staying proactive and adaptable, you can continuously improve your selling performance and make the most of the opportunities presented by the Facebook Marketplace.
From Listing to Sale – A Comprehensive Guide to Selling on Facebook Marketplace
Click To Tweet
FAQs: Facebook Marketplace
How do I create a listing on the Facebook Marketplace?
To create a listing on the Facebook Marketplace, follow these steps:
Open the Facebook app on your mobile device or go to the Facebook website on your computer.
Tap on the "Marketplace" icon located on the menu bar at the bottom of the screen (mobile) or on the left-hand side of the homepage (computer).
Click on the "Sell Something" button and choose the type of item you want to sell.
Provide the necessary details about your item, such as title, description, price, category, and photos.
Once you've filled in all the required fields, click on the "Post" button to publish your listing.
How can I effectively manage my listings on the Facebook Marketplace?

To manage your listings on the Facebook Marketplace, here are some useful tips:
Regularly check for messages and inquiries from potential buyers. Respond promptly and provide accurate information about your item.
Update your listings if there are any changes, such as price adjustments or availability.
Mark items as sold once they are no longer available to avoid further inquiries.
Delete or archive old listings that are no longer active to keep your inventory updated.
Boost your listings by promoting them with paid advertisements on Facebook to increase their visibility to potential buyers.
How do I communicate with buyers on the Facebook Marketplace?

When communicating with buyers on the Facebook Marketplace, keep these guidelines in mind:
Respond to messages in a timely manner to maintain good customer service.
Be polite, professional, and provide accurate information about your item.
Use the Facebook Messenger platform to communicate with buyers, as it offers a secure and convenient way to exchange messages.
Avoid sharing personal or sensitive information outside of the Facebook platform for your safety and privacy.
If necessary, negotiate prices or specific details regarding the transaction through Messenger before finalizing the sale.
Can I sell anything on the Facebook Marketplace?

While the Facebook Marketplace allows you to sell a wide range of items, it's important to note that there are certain restrictions in place. Here are a few disallowed items:
Weapons, firearms, and ammunition.
Illegal, prescription, or recreational drugs.
Adult or explicit content.
Counterfeit or replica items.
Animals or pets.
Make sure to review Facebook's commerce policies to ensure your items comply with their guidelines before listing them for sale.
How do I handle payment transactions on the Facebook Marketplace?

When it comes to payment transactions on the Facebook Marketplace, it's recommended to follow these best practices:
Use secure payment methods like PayPal or Facebook Pay to protect yourself and the buyer.
Avoid accepting payment through wire transfers or other less secure methods.
If meeting the buyer in person, consider accepting cash as a payment option, but always exercise caution and meet in a public place.
Be wary of potential scams or fraudulent activity, such as fake PayPal emails or suspicious payment requests. Trust your instincts and report any suspicious behavior to Facebook.
Remember, it's crucial to prioritize your safety when engaging in online transactions.
How do I handle returns or refunds on the Facebook Marketplace?

When it comes to returns or refunds on the Facebook Marketplace, follow these general guidelines:
Clearly state your return policy in your listing description to set expectations for buyers.
Determine whether you offer returns, exchanges, or refunds on a case-by-case basis.
Resolve any issues or disputes with buyers through open and honest communication.
If a return or refund is agreed upon, arrange for the item to be returned in its original condition before issuing a refund.
Keep records of all communication and transactions for reference.
It's important to establish clear terms and expectations upfront to minimize potential conflicts.