Social media marketing slip-ups can happen. But you can avoid them by keeping the following tips in mind.
Social media marketing stays at the core of online marketing services. In fact, social media users have grown to 4.9 billion at the end of March 2023. That is 1 in 3 people worldwide are on social media.
Social Media Marketing Mistakes
The leading businesses are leveraging social media to widen the reach of the target users, enhance interaction, and garner users' feedback.
Some users even get paid to watch ads, as a way for businesses to get feedback which eventually leads to improvement of their marketing.  In addition, businesses need to get smart insights and improve the brand's presence.
More Social Platforms
There are a lot of social platforms today. Facebook, Instagram, WhatsApp, Twitter, LinkedIn, and more are the ones that businesses use to execute the social media marketing strategy These platforms have different digital audience penetration and users' engagement.
But, handling social media marketing (SMM) is a beast because if not tackled well. It turns out to be equally disastrous for the businesses. It not only impacts the ROI while putting the brand's image at stake, which is quite difficult to repair.
The businesses that don't want to set up themselves for failure. They need to create a plan and take proactive measures so that they can create the best impression on their users' minds. Thus make everything right with the right social media marketing.
Let's take a glance at the social media marketing slip-ups that may hinder your success:
Hopping Onto SMM Bandwagon Without Any Plan
Creating social media influence is an art that demands time investment and the strategy to achieve the desired goals. But, when the goals are not set, expecting good results is completely implausible and not great for the brand as well.
For instance: Company A has created a social profile on the platform to grab the users' attention and no target was set like:  'Selling 1000 products in the next 30 days', so no efforts are made in that direction.
Like posting, replying to users' questions, and more. No social activity on the platform turns the business social page into a barren land that moves away from the users.
Later, when the business realizes the same, it will be too late to retain the users. This is one of the most social media marketing slip-ups around today.
It's all-important to set the goals first. Next, define the strategy and how you are going to make it.
Trying to Post Too Much is one of the Biggest Social Marketing Slip-Ups
Content used on social media takes the center position for SMM. Posting irrelevant content and loads of links on all the social platforms or posting on only some of the platforms is not worthwhile at all.
For instance: You have not posted anything on Twitter since 2010 or flooded the social platforms with hundreds of feeds daily. The inconsistency or over-posting annoys the customers and they may start unfollowing you.
Besides, poor content or spammy content won't let you spread the right message to the right audience. Use creative and original content which makes sense as the followers won't fall into your lap by themselves.
It's true! Hashtags are popular to make the brand's presence prominent. But, the excessive use of hashtags is not sensible which in place of intriguing the users, frustrates them.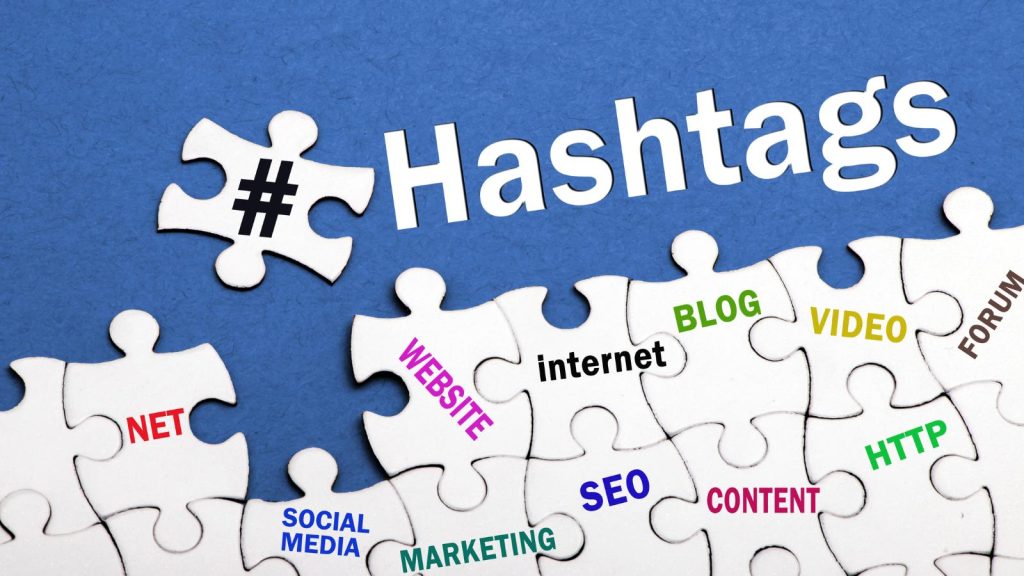 It's true! Hashtags are popular to make the brand's presence prominent! #socialmediamarketing
Click To Tweet
Ensuring Presence on Every Social Media Platform
There are a lot of social media channels that customers use to communicate. But all of them cannot be a perfect fit for your business. Some of them enjoy the virtue of being highly used by the users and leave the rest in the dust.
See some of the facts that Pew research illustrates:
Instead of signing up for all the social networks, you should leverage just 2-3 platforms and create limited profiles that work best for your business. This saves you a lot of time and unnecessary effort.
This way you can post consistently and connect with the true followers who are really interested in your business.
You should leverage just 2-3 platforms and create limited profiles that work best in the interest of your business. #SMM
Click To Tweet
Ignoring Interactions on Social Media
Listening to the customers is half of the communication, but a proper response makes the interaction complete. Making a reply to the customers on their every comment gives the customers a hint that they are heard.
Hence, this will improve engagement and that's the ultimate goal of social media marketing.
No matter if the customers' feedback is positive or negative, you should respond. It's a no-brainer to remove the negative feedback. Rather you can take it as an opportunity to turn the disgruntled customer into a satisfied one.
Then you can uplift the social presence and build long-lasting relationships with the customers.
Beware, everyone is watching interactions.  Finding no response means you are found guilty. As a result, responding satisfies the users and sheds a positive light on your business.
Don't forget the profanity control or security checks as such followers may turn down other followers. It's better to block them to safeguard your business's online reputation.
The Target Audience Is Unknown
Consistent posting is a good practice for showing social activity on your page.  Yet keeping the page active with fake users is of less value and degrades social existence. As a result, make certain your social page has real followers.
When you have real followers, it's important to check that are you promoting the services on the social channels to the right audience. Consequently shooting in the dark with presumptions won't work for the long run.
For instance: Gen Y is ready to pay for excellent experiences no matter what you are selling. Making the assumption that Gen Y is your target audience is the biggest mistake.
They are buying from you just like they bought from others. This won't help you gain a loyal user base, which advocates your brand.
The Road Ahead To Avoid Social Media Marketing Slip-Ups
Mastering social media marketing is an art that involves science. If employed correctly, the sky is no limit for you. The top honchos like Amazon, eBay, and Walmart have scored high in popularity. They leverage social media channels intelligently.
Well, there are some misses and hits. For this reason, only those top the charts that steer the SMM boat flawlessly and have a crystal clear plan. Do check out your social media analytics to see how your social media marketing is performing.
Ensure no mistakes you make that are aforementioned. Hence everything that your business mentions and delivers via social platforms is listened to by the customers. Get ready to view the success you seek with impeccable social media marketing.
Mastering the social media marketing is an art that involves science. #socialmediamarketing
Click To Tweet
Your Take On Social Media Marketing Slip-Ups
Are you make any of these social media marketing slip-ups? I'd love to hear about them in the comments below. I'd love to know too how you avoid them,
Latest posts by Vishwajeet Kumar
(see all)