If you're a small business owner, it's hard to imagine not having a social media profile. But quite often these profiles don't bring in enough quality conversions. This is often due to the fact that small business owners don't take the time to look at their profiles and don't get into the topic of setting up their business accounts to meet the needs of their product or service. That's why we are going to discuss social media marketing best practices and pitfalls to avoid here today.
I've included a video below to help you create content quickly with Canva for your social media marketing.
In fact, it is quite easy to make a profit using advertising campaigns on social networks. It's worth taking a comprehensive approach to the task and then you can really create a circle of loyal audience and increase brand sales.
Best Practices for Small Businesses
There are a number of obvious benefits that can't be overlooked if you use social media to promote your small business.
We want to focus on a few points that seem important for us to understand and use to get conversions and sales.
1. Expansion of the Audience
It can certainly be argued that social media allows small businesses to gain a large audience that uses it daily.
Reaching that many people who can potentially see your profile offline is simply not possible.
2. Direct Brand Promotion
Social media provides a powerful tool to strengthen your brand in the marketplace. Using social media platforms to spread the word about your product helps you literally build trust with your users.
It also builds the loyalty of your existing audience.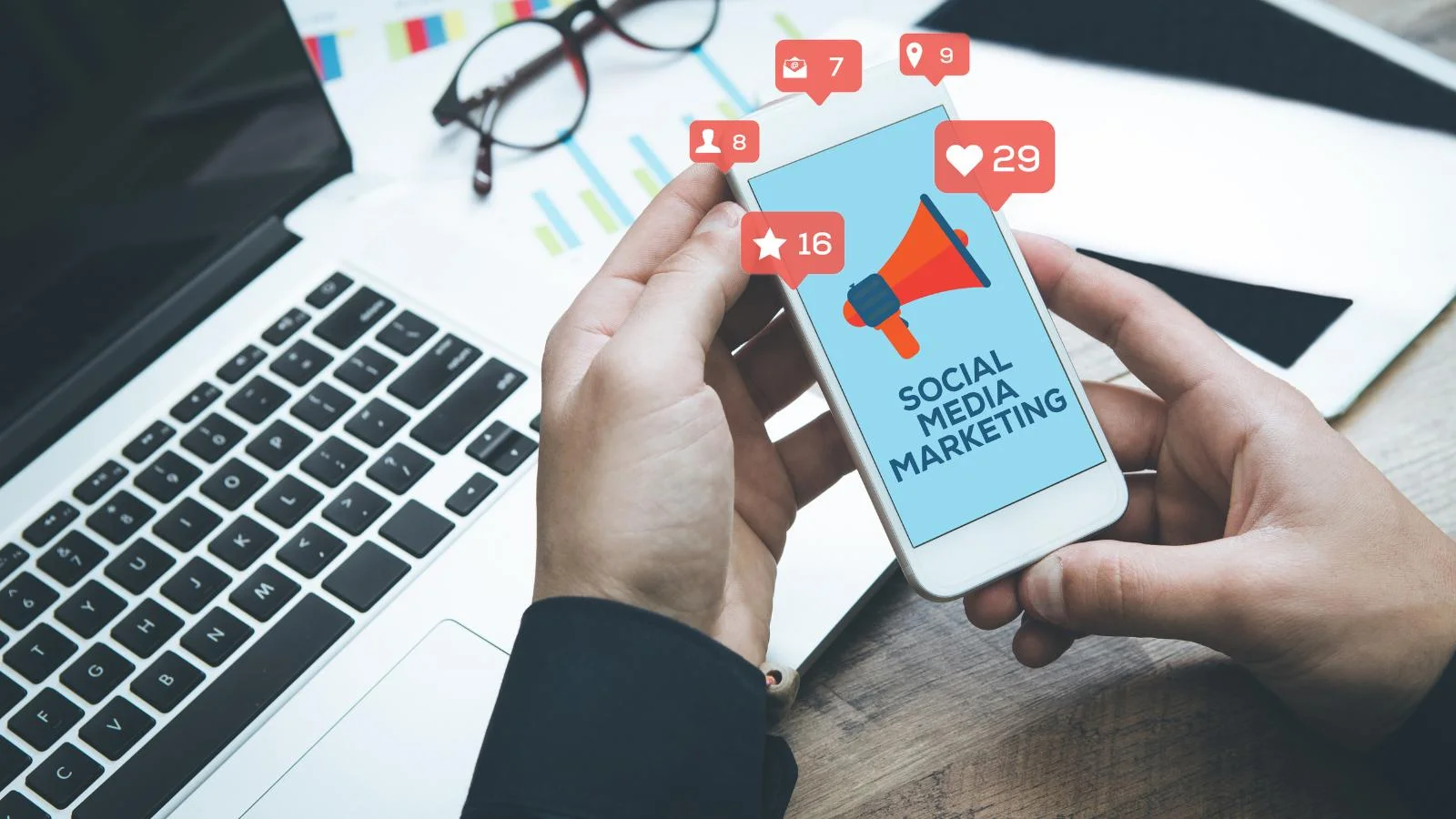 3. Social Media Marketing Direct Interaction with Customers
Social media was created to facilitate communication between people. Direct interaction with the customer allows a business to respond to comments.
It also promptly solves all problems by providing support for its customers.
4. The Ability to Create Targeted Advertising for Your Target Audience
As social media platforms allow you to use information about user preferences, creating an effective advertising campaign that will be interesting and relevant becomes more affordable.
This also allows you to optimize costs while maximizing conversions.
5. Possibility of Partnership
Working with influencers in social networks allows brands to expand their audience and their involvement.
This work allows us to develop the account and receive direct sales using only it. You should just try it today.
6. Competitor Research
Businesses can easily analyze the activity of competitors and users on their pages, so you can make more informed and competitive decisions on the development of your product.
Pitfalls for Small Businesses with Social Media Marketing Best Practices
Despite the undeniable pluses, like any opportunity social networking brings with it negative aspects of use.
However, many users do not consider them negative but simply try to pay attention to the possible problems that may arise immediately or are just willing to take a little risk for the sake of a positive result in sales conversion.
We can not talk about the disadvantages that may overtake the business owner when running accounts, so we have identified several of the most significant problems in our opinion when working with social networks.
1. Problems with Return on Investment
Measuring the effectiveness of social media for a small business can be quite difficult to determine the amount of a specific return on investment often becomes difficult, especially for beginners.
2. A Large Amount of Time is Spent
In order to work with accounts on social media platforms, a significant amount of time and resources must be spent. Small businesses can face the problem of overload and lack of human resources when trying to work effectively with a brand profile.
Of course, it is possible to buy a social media template and replace some of the features of a professional team with similar services or special applications that help users work with social media.
But often start-up businesses neglect this opportunity and become hostage to the time trap they fall into.
3. Dependence on Updates of Social Media Platforms
Here we are talking about constantly changing and improving social media platforms, which have a direct impact on the formation of coverage and visibility of the business (content).
Also, it is necessary to consider that each update pulls with it your work with adaptation so as not to lose the efficiency of the use of social media platforms.
4. The Risk of Public Conflicts
Often the problem is the inability of a small business to respond to criticism or the wrong way out of awkward situations. Improper interaction with social media can damage the reputation of the brand.
Therefore, it is always worth paying attention to negative comments, and working with customers is a prerequisite when using social media.
At the same time, you need to remember that you can work with any shortcomings, and for each negative side, there is an option how to turn it into a positive one and make your experience of using social networks as comfortable as possible for you and promoting your business.
Social Media Marketing Best Practices For Small Business To Grow
Of course, it's hard to deny the prospects of using social media for small businesses, and they are quite significant and promising. If you want your audience to continue to grow and you're ready to attract it, social media platforms can help you maximize the quality of this work and give your business the opportunity for continuous growth.
Also, the biggest bonus of using social media is the opportunity to improve and talk to your customers directly. You will also be able to monitor the metrics of your advertising campaigns and understand how active your customers are in responding to them.
Furthermore, an undeniable and very important opportunity is your brand awareness and reputation. Your small business with the help of social media can become widely known and expand its boundaries of influence accordingly.
Summary of Social Media Marketing Best Practices
To summarize, working with social media for small businesses is definitely worth trying out. Because the opportunities it opens up are much bigger than the problems you potentially have to solve on the way to establishing your brand.
I'd love to hear how your social media marketing has worked out for your small business. Please drop a comment below.