Marketing communication, also referred to as marcom, is the tool (message, media, images, videos, files) that marketers use to communicate with their target audience. It includes various forms, such as traditional advertisement, direct marketing, social marketing, and sponsorships. If you use same content to get the message out it is called integrated marketing communication.
The concept behind marketing communications is focusing on how a business can communicate at its best with the market.
Almost every business implements a marketing strategy to focus on increasing revenue, whether it be a food company that sells various kinds of food or an essay service that provides essay ideas on various topics.
The Importance of Communication in Marketing
Marketing has always been about communicating. Whether it be letting the audience know about your goods or services or announcing your new release or discounts and vouchers.
With the growth of technology and media, marketing has adopted various forms of communication. It now uses social media, websites, and other platforms and tools to communicate with its audience.
With, it always served the primary purpose, i.e., communicating!
The use of social media, websites, brochures, and various other modern and traditional marketing techniques implement multiple ideas and strategies in promoting the business and letting the audience know about them.
It wouldn't be a lie to mention that communicating and marketing go hand in hand, or we can even say that marketing isn't possible without communication.
From a strategic marketing plan to preparing the ideas to implementing them to reaching out to your potential customers, communication is a must!
For example, paper writing websites will promote their ability to help students develop the best essay through websites, social media, and various other platforms. The primary audience of these businesses are the students who might be applying for colleges.
This essay service ensures that they make the most out of it through integrated marketing communication.
Marketing Communication Process (7 Detailed Steps)
So, how do businesses implement an integrated marketing communication strategy?
You might need clarification on the marketing communication process and the promotional mix! They both are the same thing. Sometimes, they are also known as a marketing communication mix.
It is a series of coordinated actions and activities that many businesses use to communicate their message to their target audience.
The marketing communication process aims to reach out to potential audiences and inform them about their services and products.
This process makes use of various marketing communication channels and tools.
There is a detailed step on how they do it! Let's view each step-in detail!
Step 1: Identifying Target Audience
The first step begins by identifying the customers with the potential to purchase the product. This is one of the most critical steps in determining where the business will spend its marketing communication efforts.
It's necessary to ensure that the audience is defined and there's a clear target to reach.
For example, if it is a toy-related business, the main audience could be kids, whereas in the case of jewelry, the main preference is given to women.
There are various ways to define the audience. In many cases, businesses perform surveys to come up with their best set of target audiences.
Step 2: Setting Communication Objectives
Each marketing communication has its own set of objectives it tries to fulfill through the marketing campaigns the business runs.
Before starting with the strategy, a clear objective is outlined, determining what the company aims to achieve through its marketing communication effort. Is it related to creating brand awareness to increase revenue or to inform the audience about certain things?
Each of the marketing campaigns has its objective, which is determined.
Step 3: Message Development
Now that the target audience is determined and the objective is set, the marketing communication puts effort towards creating messages that fulfill the need and demand.
In this step, the team develops a compelling message that resonates with the defined audience.
Depending upon the objective set, the message should address the needs and preferences of the audience and present unique points that create value.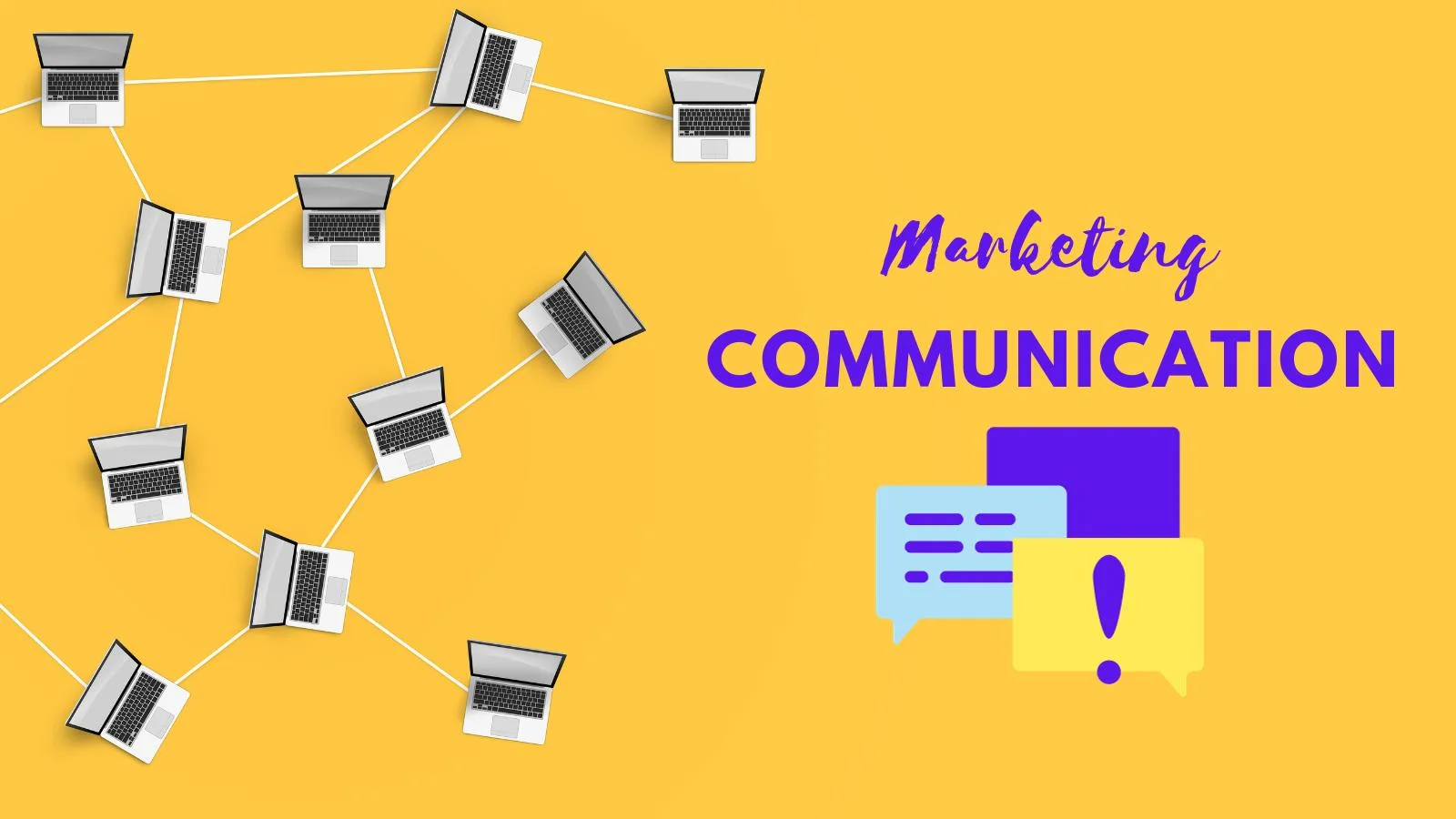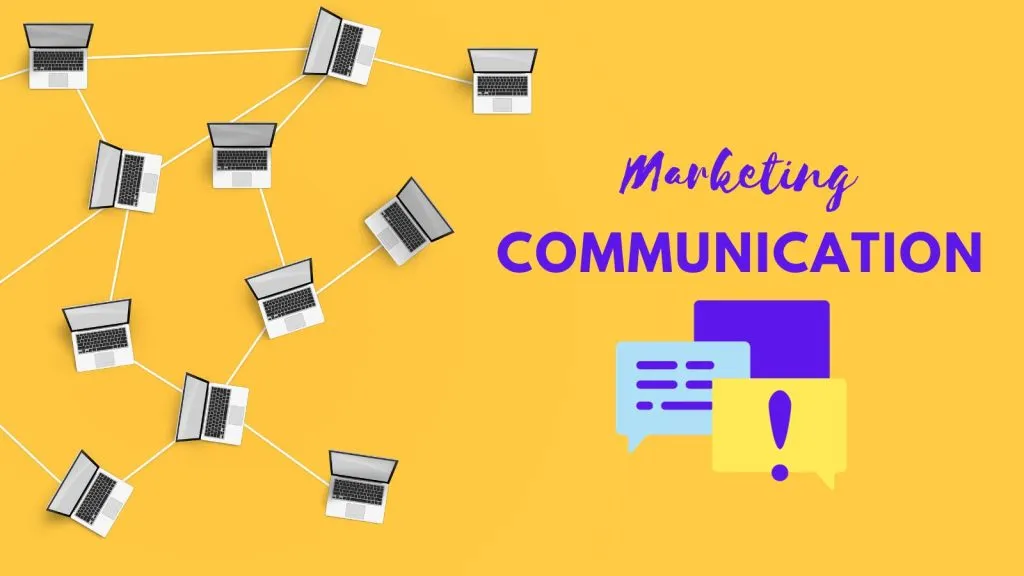 Step 4: Choosing a Communication Channel
There are various forms of communication channels available to deliver the messages. It could be advertising, public relations, social media, email marketing, direct marketing, or more.
The choice of the communication channel varies depending on the type of audience.
For example, if it is a teen product, a social media promotion on Instagram could be the most effective! Whereas in the case of SaaS products, email marketing is more effective.
To decide on the communication channel, the business studies the target audience and the marketing objective.
Step 5: Delivering the Message
Now that everything has been done, from selecting an audience to crafting compelling content to choosing the best channel, it's time to deliver these effective messages.
The process begins by implementing the integrated marketing communications to the chosen channels.
It could be social media, local advertisement, website blog post, or television and radio advertisement where you deliver your message.
Step 6: Getting Feedback and Doing the Evaluation
Now that you've sent the message, it's time to check how your marketing communication is doing! Is it effective? Are you getting the goals you've set? How much does the marketing communication deliver to your set objectives?
It's important to collect feedback and perform evaluations to enhance the communication efforts.
For this, you can analyze key performance indicators (KPIs)to measure the impact the message has had on the audience.
Wrapping Up Marketing Communication
Communications are an essential aspect of business. They have proven results in determining the business's success and resonating at its best with its potential audience.
With proper implementation of the above steps you can ensure that your business performs well.
In this article, we learned about marketing communication, its importance, and a detailed marketing communication process, where we discussed six detailed steps.
Depending upon your business and the marketing need, these steps can be exceeded or minimized.
However, you must understand the term and how to implement it in your company.
Effective marketing communication has multiple benefits, from building credit and trust to increasing revenue to establishing a name in front of your audience.
By creating a message, you can set yourself apart from the other existing market businesses. We hope this article was helpful to you!
Have you implemented marketing communication in your business? What steps do you involve? Do let us know!
Ultimate Guide to Marketing Communication: Everything You Need To Know!
Click To Tweet