In today's world, global competitive pressures have increased significantly, and businesses are struggling to improve customer acquisitions and make ends meet. Companies have to adopt the latest strategies and trends, such as e-commerce and digital marketing, to combat market competition.
These local and global trends are ever-changing, so firms must have innovative approaches and modern techniques to attract and retain customers. Here are some ways you can increase your business's acquisition rate.
What Is The Cost?
To determine the customer acquisition cost, simply apply this formula: Customer Acquisition Cost equals the total expenses for sales and marketing divided by the number of newly acquired customers.
1. In-Person Events
In in-person events, customers and businesses come face-to-face. These events allow businesses to create brand awareness and establish strong consumer connections.
It is also becoming popular among marketers, especially after the forced closure of offline businesses has seen record-breaking attendance by potential customers.
Face-to-face interaction makes customers feel valued, improving your company's brand image and attracting leads. From sponsoring events to opening pop-up shops, in-person events can significantly increase your customer acquisition rate.
A higher rate also means that your business captures a larger market share. This ends up attracting potential investors due to a higher investment return.
Though in-person events can be costly, direct interaction with your customers will leave a lasting impression. This ultimately helps you develop stronger relationships and long-term customers.
2. Digital Marketing For Acquisition of New Customers
Digital marketing channels are a great way to increase your customer acquisition rates. Popular digital marketing strategies include search engine optimization, social media, and email marketing.
They drive traffic to your website and convert prospects into leads. For example, influencer collaboration employs social media influencers to increase your brand's exposure.
Studies show that around 90% of people find new businesses online. So to enhance your brand's online presence and drive customers to your site, you must employ the most efficient digital marketing tactics.
These tactics differ across businesses. You should use analytical software and conduct trial-and-error methods to find your business's most effective digital marketing strategy.
If you do not have the resources to implement digital marketing strategies yourself. Consider hiring a professional marketing agency that specializes in your niche.
For example, if you are in the SaaS sector, an SEO agency for SaaS companies can enable you to grow your business's website traffic organically.
3. Interactive Marketing
Interactive marketing is a campaign that encourages feedback from customers. It facilitates connecting with customers on a deeper level and increases engagement levels by capturing potential customers' attention for longer.
Most marketers believe interactive content effectively helps convert site visitors to leads.
Interactive marketing techniques include quizzes, polls, gamification, and reward systems. The customers' feedback helps you understand, create, and deliver what your demographic requires.
In return, you increase your customer acquisition, but older customers also feel valued, increasing their loyalty to your brand and ensuring long-term commitment.
4. Referral Programs
Referral programs incentivize satisfied customers to refer your brand to their network, friends, family, colleagues, or other social connections.
In return for successful referrals, you offer them rewards which can come in various forms, such as discounts, free products, and exclusive perks.
Referral programs help increase your brand's exposure, making you more likely to generate leads. Your existing customers feel valued, which strengthens their loyalty.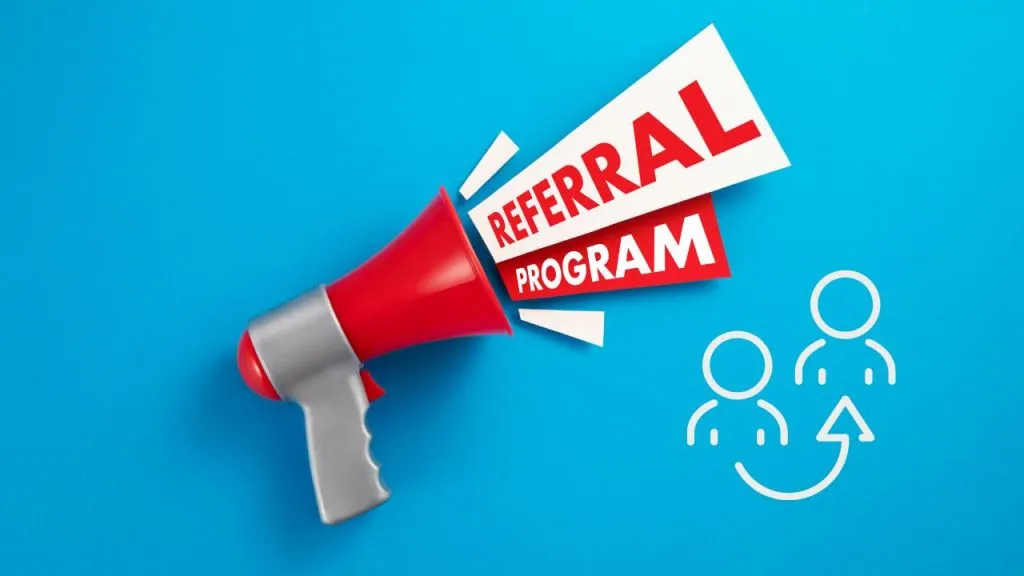 Additionally, this further attracts new customers via word-of-mouth referrals.
Endnote To Improve Customer Acquisition
Customer acquisition is vital for business growth. By understanding your target market, you can tailor your marketing efforts to attract and convert potential customers.
Implementing the above-mentioned customer acquisition strategies will help your business optimize customer acquisition efforts and drive sustainable growth. They can allow you to acquire new leads while retaining your previous customers.
Be sure to apply the customer acquisition cost to your strategy. How are you gaining new customers today? I'd love to hear more about it in the comments below.
FAQS
What is customer acquisition?
It is the process of obtaining new customers for your business.
How to calculate customer acquisition cost?
Customer Acquisition Cost equals the total expenses for sales and marketing divided by the number of newly acquired customers.
What is a good customer acquisition cost?
A good cost would be 3x lower than the lifetime value of a customer. If the value is $3,000 lifetime, then the acquisition cost would be $1,000.
How to increase acquisition of new customers?
By using various marketing methods and in person events to meet potential clients.
How to improve your acquisition of new customers?
You can improve it by having your marketing team implementing analysis and tracking to their efforts.
What is a customer acquisition specialist?
It is someone who specializes in bring new customers to your company.