According to the stats from the University of Tennessee, 44% of startups are closed in the first three years of their operation. However, this is the most positive statistic that we could have found. What are the main reasons for business failures? How to make sure that the same situation doesn't happen to you? There are many reasons explaining the above numbers. Organizational and managerial problems, lack of qualifications of managers, and inexperienced startup teams – are perhaps the most common reasons for business failure. However, the lack of demand and the absence of a clear content marketing strategy can also make a startup fail.
Unfortunately, many beginning entrepreneurs fail to recognize the importance of content marketing for their products. You may create a good company, hire true professionals, and develop a unique product. However, you still will fail if you don't do a marketing plan and metrics.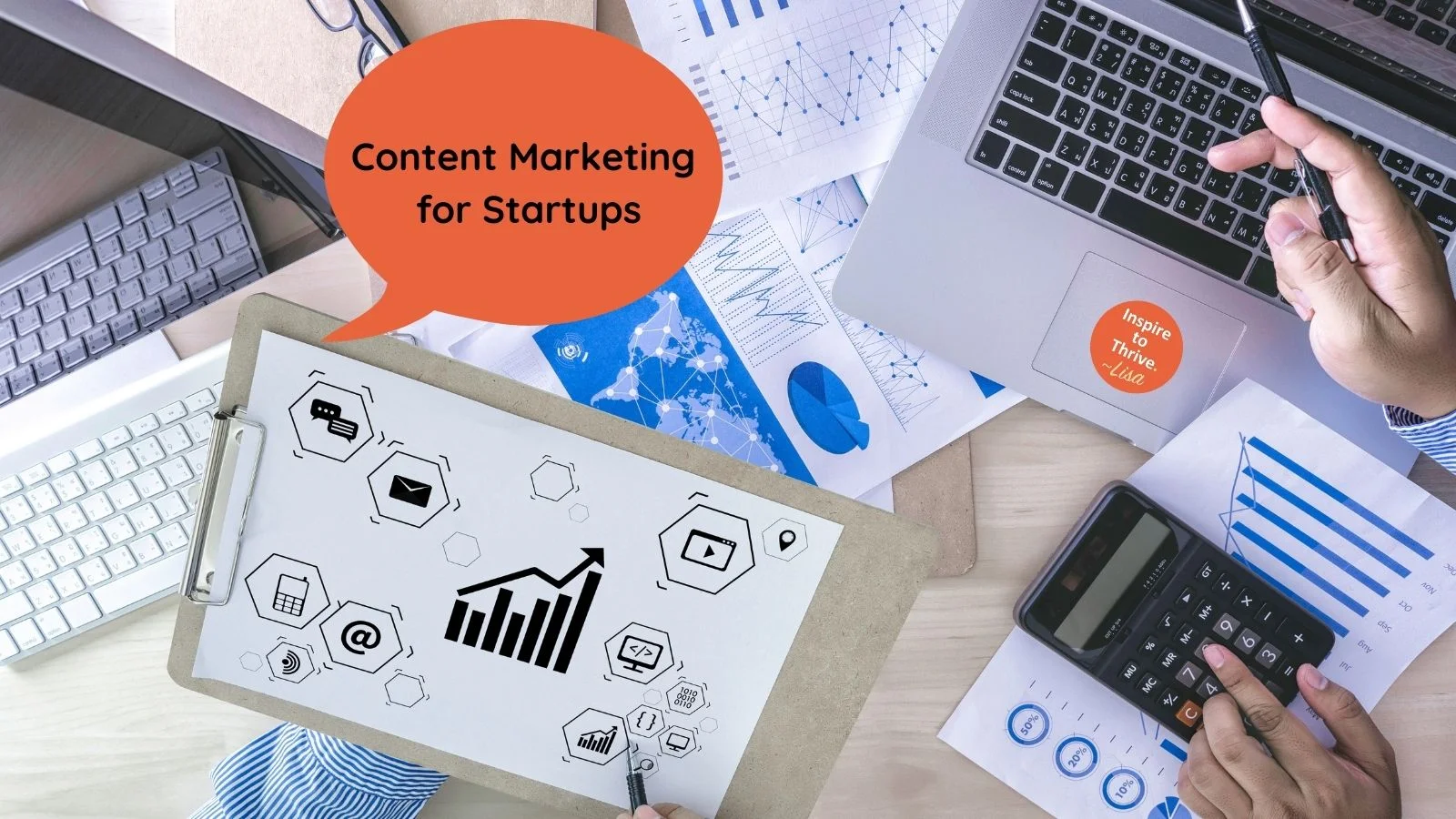 Effective Content Marketing Strategy for Startups
In this post, we will look into what an effective content marketing strategy for startups looks like. Not only that but how to develop such a tactic for your product. So what is content marketing, and what can it give to your business?
Marketing Statistics – Importance & Value
Using data as a decision-making tool is essential for every organization. There are many published statistics about startups on the internet proving that:
Only 17% of marketers use A / B tests to increase conversions;
Video has become the most used format in content marketing, overtaking blogs and infographics. Therefore, every second company is massively investing in video content marketing;
Almost 95% of marketers view webinars as an important part of their digital marketing strategy, and 61% of them use webinars as a content marketing tactic for their company. Most webinar hosts use a screen recorder to create on-demand videos and nurture their leads;
The first 5 seconds of page load have the biggest impact on your conversion rate. Site conversion rates drop an average of 4.42% for every additional second of loading (Portent);
Search traffic accounted for 65% of total e-commerce sessions; 33% goes for organic searches, and paid search earns 32% (Statista);
Since early 2017, mobile web traffic has consistently accounted for about half of all global web traffic (Statista);
70% of marketers are actively investing in content marketing and user-generated content.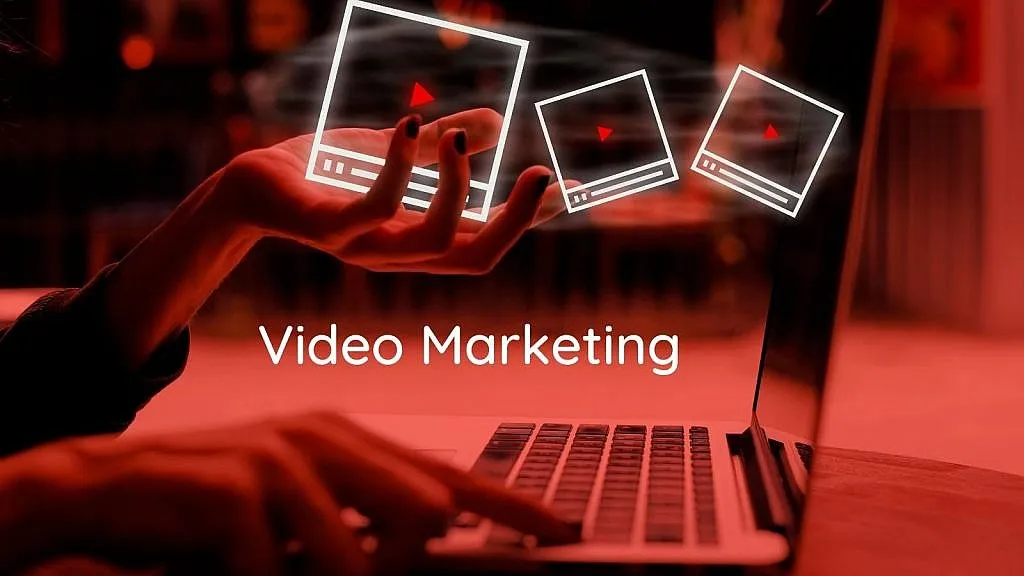 If you want to make your startup fly, you need to be aware of all the above stats and use this data when developing a marketing plan for your business.
For example, you can include video marketing in your content strategy to ensure its improved performance. All you need is professional software to produce free video content.
Develop a Content Marketing Strategy for Startups
Marketing strategies can be used at different stages; they can measure different metrics and be targeted toward different goals in a startup (e.g., annual, quarterly, paid, free, product launch, promotion, etc.).
A marketing plan doesn't have to be extensive. In fact, many experts recommend following a simple one-page template. Thus, limiting your plan to one-page forces you to focus on the things that matter most. Let's take a closer look at the key components of an effective marketing plan for a startup.
●      Strategic Plan
Before you reach your goals, you need a plan to piece together your marketing strategy and create a link between the product and its downstream groups (e.g., sales, support). The plan should cover both short-term and long-term goals.
For example, is your goal to build your brand, generate leads, reach influencers, increase traffic, social goals, or something else? Make sure that you have all of them written down on a single list.
According to Nielsen, which surveyed more than 28,000 Internet respondents in 56 countries, 92% of consumers worldwide say they trust the media more than any other form of advertising. This says a lot about the potential effectiveness of content marketing and brand positioning by means of media.
To develop an effective content marketing plan for your startup, you need to work with the below data sections:
Marketing Data Sections:
Audience: demographic, psychographic, and personalized: buyers, influencers, users, early adopters, etc.;
Messages: "why" (mission), "how" (unique value/selling proposition), and "what" (product);
Positioning (advantages and features);
Relevance (free / bonus offers);
Success: identifying key growth indicators based on the company's / department's ROC;
Budget: total budget, costs by stage of the sales funnel and conversion rates, operating costs, paid ads, online and offline ads (e.g., PPC, trade shows), etc.;
Channels: social media, mailing lists, print products, exhibitions, etc.;
Content: a strategy to distribute content relevant to your audience at an agreed schedule (e.g., blog, guides/ebooks, infographics, case studies, newsletters, webinars, podcasts). Keep a content inventory, so you have enough new or processed content for your marketing calendar. Try to use this free content planner to keep track of all pieces of content that you produce/ publish;
Additional security: marketing materials (e.g. website, press kit, brochures, infographics, seller tools (scripts, templates, etc.));
Methods: viral, inbound/outbound marketing, drip marketing using marketing automation software, testimonials, referral, shareware, user retention, free resources, partnerships, sponsorships, beta programs, contests/challenges, and social motives.
It is simply impossible to develop an all-covering content marketing strategy without considering the above points. If you do not know your audience and its interests, you will hardly be able to find the correct words and free images that people would like.
Without deciding on the content distribution channels and having no content plan, it is simply impossible to reach your target audience at 100%.
●      Tactical Plan
However, if you have a higher-level strategic marketing plan, it's time to get started with planned marketing activities. Furthermore, do them at regular intervals (for example, hourly/daily/weekly).
Some possible tactics:
Systems: editorial calendar/roadmap (blog, events, promotions, etc.), KPI measurement;
Keywords: create a list of common phrases that people will use to search for you on the internet;
Hashtags: select #categories (brand, campaign, trends, content, geography), and specific topics. Be unique, industry-specific, informative, authentic, and emotional (like #justdoit). Consider a call to action hashtag. However, make it shorter. Research social media for best practices on the number of hashtags and what others in your niche are using;
Press: build relationships with journalists/bloggers. Make PR publications regularly (e.g., new features, major changes);
Other marketing tactics:
Network: link to popular blogs. Follow influencers on social media, go to forums (like Quora);
Testing: use A / B testing to find the best-performing pages and graphic templates;
Feedback: conduct surveys, research, and communicate with customers;
Communications: cultivate consistently with marketing automation;
Measurement: use KPIs to quantify, and use behavioral data to get started building customer profiles.
Experiment, Measure, and Improve Marketing for Your Startup
Figuring out what works in your marketing strategy requires experimentation, measurement, and campaign improvement. Once you are comfortable with your content marketing plans, you will want to start testing different methods on your chosen channels.
For example, here are some ways to check if your content is performing well:
The customer feedback loop, measurement, iteration, focus;
Measure KPIs with OKRs, such as unique visitors, time spent on the page, referral sources, email (registration, open and click-through rates), social media likes/shares, signups, purchases, conversion strategy/rate, best times, LTV, CPA, NPS, etc.;
Document what works and improve what doesn't.
Examples of Key Marketing Instruments
Marketing tools can make your job much easier through automation, scheduling, analytics, lead tracking, and more. For this reason, there are many content marketing tools out there. All range from niche products to comprehensive social media management tools.
So be sure to do your research as well. For example, here's a small sampling of some of the categories of marketing tools you will most probably need in your business:
Keywords: Google Keyword Tool;
Social Media: HootSuite, Sprout, SocialBro;
Influencers: Followerwonk;
Referrals: Ambassador;
Automation: HubSpot, Pardot, Marketo, ActiveCampaign;
Analytics: Google Analytics;
A / B: Visual Website Optimizer;
Trends: Google Trends, Google Alerts, Trendsmap.com;
Hashtags: all-hashtag.com.
Enjoy Your Marketing for Startups Journey
Marketing can be difficult, but it is absolutely essential for most organizations, especially when it comes to startups. As a result, this tough job can be much easier with the right approach and tools.
However, remember to learn from others, do research, plan, execute, measure, improve, and repeat.
How is your content marketing journey going for you? I'd love to hear about it in the comments section so we can discuss it.
Need help with your content marketing? Contact me today!