With competition keen and ease of business being rated second only to the quality of service, you must do well to streamline your business transactions.
Doing this will place you strategically to convey more consumer traffic to your business.
Luckily, making your business transactions easier and faster such as using contactless payment options, will not cost you much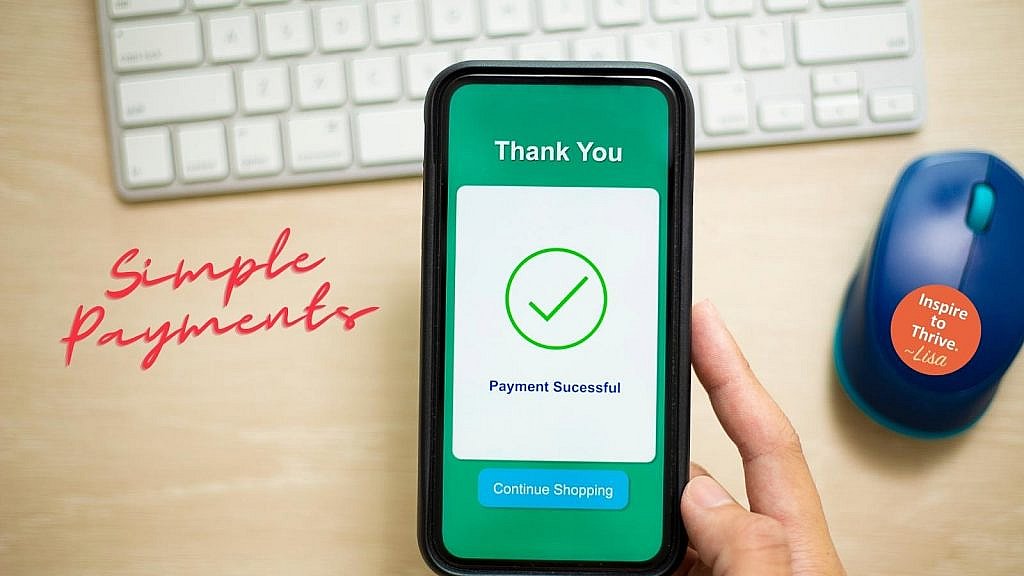 Follow the tips laid out in this blog post.
Store Credit Card Information
This is a simple way to make transactions easier. Storing customer credit card information ensures that future purchases are carried out with ease and swiftly.
This is common practice with most online businesses, and most customers do not have any qualms about it. However, you must secure all the credit card information you gather to ensure that cyber criminals are compromised.
In the event of a data breach, you could be in a lot of trouble. Be sure your website is ready to handle these transactions securely.
Use a Dependable and Efficient Processing System
There are a plethora of credit card processing companies that you can use. You are spoilt for choice from simple processors employed by sole proprietors to major systems used by multiple stores.
But, you have to settle on a dependable and efficient processing system that suits your current needs.
This processing system offers you the chance to scale. Not only that but to be competitively priced with processing fees.
Utilize Mobile Point of Sale Systems (MPOS)
In recent years, the use and popularity of mobile points of sales have increased. This surge in popularity is attributed to the ease they afford employees to close sales from any point.
Furthermore, this reduces the stress of having to join long queues and makes checking out much faster. These simple devices can quicken sales and save a lot of time for both customers and employees.
One more advantage of using an MPOS is that card data is not stored on it, making all transactions safe and secure.
Accept Mobile Pay Options for Business Transactions
Another form of payment that is growing in popularity is mobile pay. Customers' perception drives this growth in use since it is secure than credit cards.
With no credit card information divulged, it creates a cut-off that ensures that the customer's details cannot be used by anyone else.
It would be best to consider adopting this technology to scan and process payments and make transactions safer and faster.
Permit Direct Debit from Bank Accounts
Signing up for third-party services that allow customers to pay directly from their bank accounts is something to consider. This can help you handle customers who have issues with giving out their credit card information.
With the customer in control throughout the entire transaction, they will feel safer and can then make all the purchases they want, knowing that their information will not be compromised in any way.
All they have to do is to click a button, and the money is transferred from their bank account straight to make the purchase.
Set Up Automatic Payments
Suppose you are a service provider that offers subscriptions. In that case, the best option is to set up an automated payment system that will make it easier for your customers to renew their subscriptions.
However, This helps you do away with the tiresome process of having customers sign in every time their subscription ends.
Installing an auto-pay system will enable users to choose auto-pay and continue enjoying your service. Now, payments are on time!
Employ Instant Transfer Methods
Businesses with third-party providers usually have to depend on both their bank and the customer's bank for payment. In such instances, it may take up to 24 hours for the transactions to clear.
To simplify the transaction process, you should begin to employ instant transfer methods such as bitcoin or wire transfers. Furthermore, instant transfer methods are quickly verified and confirmed payments as they are made.
I love using Paypal and Venmo as payment options here on Inspire To Thrive. Not everyone likes to use checks or credit cards I've found.
Check which ways your clients prefer before you start sending products or doing services!
Keep It Simple for Your Business Transactions!
All businesses hinge on the ability of customers to pay quickly and easily for purchases. For online businesses, this is telling, as that may be why a customer will opt not to patronize a product or service. Once you stress the customer, they will look elsewhere for a simplified payment process.
So, it is advisable to streamline your transactions, offering automation and flexibility whenever you can. However, make it easier for the customer to make payments. This ensures that you settle for payment processing options that serve your purposes.
Also, constantly seek ways to improve your transactions, and your customers will be thankful for it.
What Are Your Business Transactions Method?
What have you changed over the years that have worked best for your payments? I'd like to hear from you in the comment section.