Web Security is Your Number One Concern as a Business Owner
As a business owner, you should be aware that web security is a huge concern. Your site is the place where people come to do business with you. In fact, even if you also own a physical location, the majority of your business is probably still conducted through your website.
This means that you need to be sure that all of your security elements, such as SSL certificates and other features, are in place. You don't want to lose money for several days running as a result of a major phishing or hacking attack.
This is one area where you need to stay on your guard. Last year I installed the SSL certificate here on Inspire to Thrive. I had been reading how important this was for websites and didn't want to leave it to chance.
What Exactly is an SSL Certificate?
HTTP protocol is used to request and receive the data and HTTPS in which the 's' is nothing but secure SSL. This is what makes the HTTP protocol request. It then receives activity encrypted so no middleman attacker can obtain the data easily.
Just remember the S means secure. You can purchase this SSL certificate from a web hosting company. See the example below of how it appears in a browser.
Why is it So Important to Stay Focused on Web Security?
The security of your website should be your number one focus. In the long run, having a fully secured site is the one thing that keeps you in the black. If visitors to your site don't find the "https" prefix or the padlock logo in your address bar, you will lose credibility instantly.
This is because if these symbols of security are not viewable, the public won't be able to identify your site as one that is safe. They want to be assured any site is safe for them to do business with. This loss of trust will lead immediately to a major loss of profits. You must make the right move to correct it and get back on track.
A Lack of Website Security is a Serious Issue for Your Business
If you do not have the proper security for your website, this will be a serious turnoff for potential customers. Beyond this loss of credibility is the fact that you are basically paying to host a site on the web that no one will want to do business with.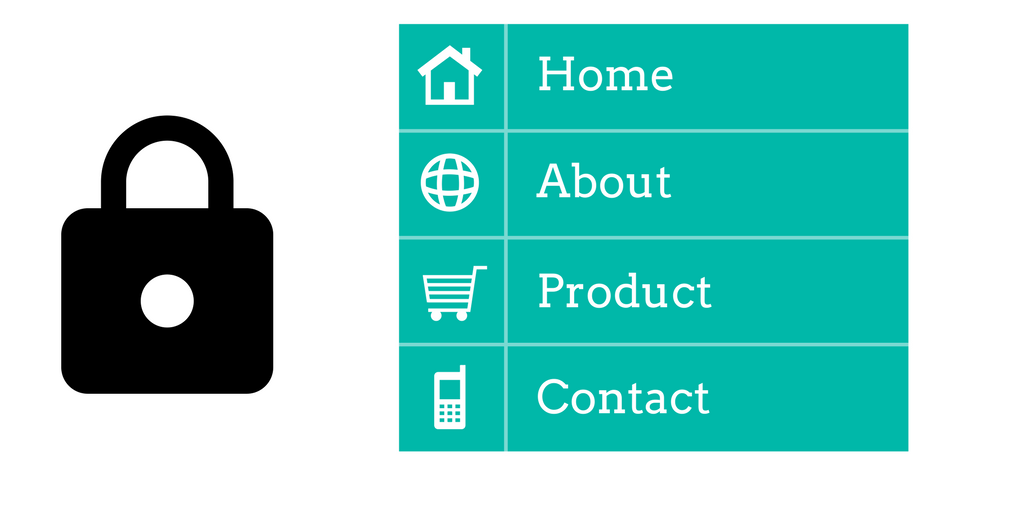 There is also the fact that an unsecured site is an open invitation for cyber-criminals. They can your site take over and use it for their own purposes. Once you lose control of your site, you could find it being used for all kinds of heinous criminal actions. When the legal authorities discover this, you could be on the hook for their crimes.
Where Can You Go to Get the Proper Security for Your Business Website?
There are a number of venues that you can go to in order to get the proper level of security that you will need for your business website. The important thing to keep in mind is that your site needs to protect private info. This info is from your customers who will enter into it.
The domain hosting services provider that you sign with will need to consider this as their main priority if they want to keep your loyalty as a client. Inspire to Thrive uses Hostgator for hosting and SSL certificate.
You can read more to compare other companies to choose from for your hosting at Web Hosting Secret Revealed. There is a wealth of information as well provided on their website in regards to web hosting. Do check it out!
Make Sure Web Security is in the Deal Before You Sign It
Before you sign a deal with a provider, you need to be sure that a full guarantee of web security. You will also want maintenance included in writing within the contract. If this detail is not included, there is no telling how your provider will react when you inform them that your site is under attack.
It's up to you to monitor all activity on your site. You must make sure that it stays fully safe and secure from criminal activity. It will not only benefit you but your clients as well.
Also, be sure your staff is aware of what they need to do to keep your brand and website safe from hackers as well.
Does HTTPS Provide SEO Juice for Your Blog or Website?
According to Brian Dean of Backlinko, it sure does! This research was performed on over 1 million Google search results. He wanted to know which factors correlate with first-page search engine rankings.
Brian's conclusion was that "HTTPS had a reasonably strong correlation with the first page Google rankings. This wasn't surprising as Google has confirmed HTTPS as a ranking signal."
Google talked about this ranking since 2014 but it really came to the forefront in 2020.  Every week or so I remember reading about this topic and its correlation with SEO. This SEO juice factor convinced me to make the change last year. It's not surprising that web security would have an effect on search engine optimization. It's crucial for mobile now to have the SSL certificate!
Your Turn on Security Web
Have you ensured that your blog or website is secure today?
Has it impacted your SEO efforts too?  I'd love to know more in the comments below.