√ Twitter Ads Checklist
A few years ago, people were saying Twitter is dead. You, however, know different — and you want to use ads on the popular social media platform to grow your conversions. That's why I've created this Twitter ads checklist for YOU!
Of course, there's a snag: running ads that work isn't easy. While Twitter is far from dead, businesses do have a hard time reaching their audience. Engagement rates are 3x worse on Twitter than they are on the likes of Instagram and Facebook, for example.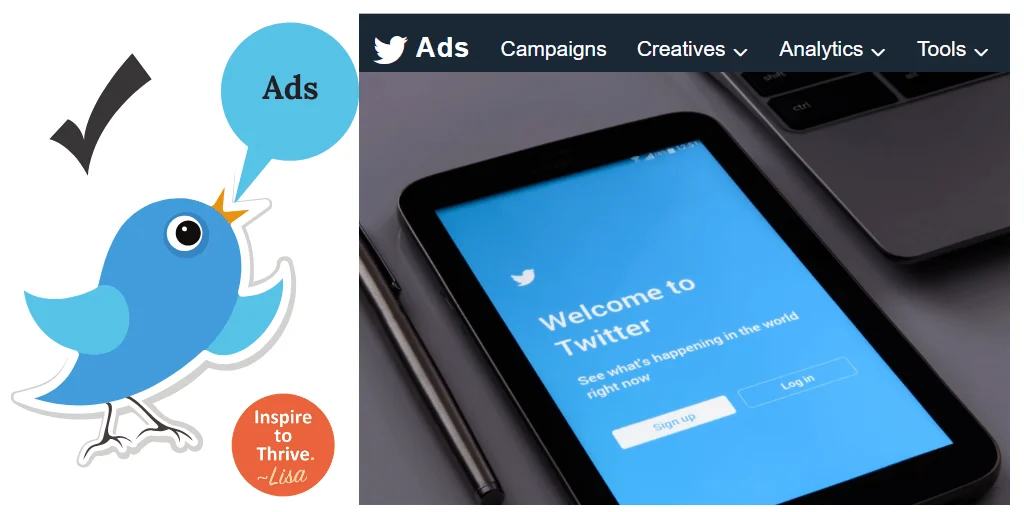 But it's okay because as long as you do the right things your engagement, brand, and social leads can all grow massively on Twitter. In this article, we take a look at the ultimate Twitter ads checklist that will supercharge your conversions.
But it's okay because as long as you do the right things your engagement, brand and social leads can all grow massively on Twitter. #Twittertips
Click To Tweet
Keep Your Targeting Nice and Narrow
Engagement and Quality Score matter a lot when it comes to Twitter ads. If you want to use Twitter ads to boost your conversions, you need to narrow your audience.
As mentioned, engagement on Twitter is considerably worse than it is on Instagram and Facebook. The key to you getting as much engagement as possible is relevancy.
Make the most of Twitter's brilliant ad targeting options so that your ads are in front of the right eyeballs. Go after micro audiences, explore the social platform's demographic targeting, and refine your audience before launching any ad.
Doing this will boost your engagement rates while bringing down your cost-per-engagement.
Experiment with Twitter Lead Ads
Most people use Twitter's Lead Generation Cards when creating a so-called lead ad. The problem is that it can feel and look too much like an ad, which can put users off.
So why not experiment with using links or photos instead? They're less ad-like and more compelling if you do it right.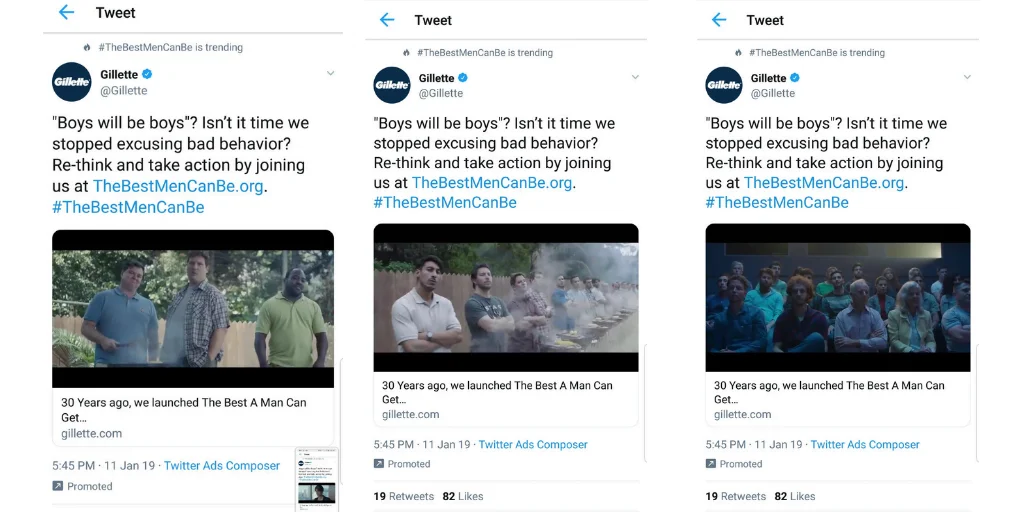 All you need to do is choose a goal for your ad in the Twitter Ad Manager. If it's a lead ad, you probably want more conversions or clicks.
Then, choose your audience. If you're reusing an old ad, you can use your analytics to narrow down your audience, or you can use Twitter's targeting options to create a new audience.
Then, set your budget. It's a good idea to go with an ad that runs for a week and to pair it up with a relatively small budget. That way, you're not losing too much cash if the ad doesn't perform too well. If it performs really well, you can increase your budget next time. Boom.
Finally, it's a solid practice to pick a tweet that has already performed well previously for you and add a photo or link to it. Then, run your ad.
Find and Promote Your Best Content Only
Tempted to mix things up by promoting different things? That's a bad rule to live by. Instead, only promote your Tweets that are already performing better than all your others.
This is what Nightwatch did, and it's what many other brands are doing, such as WordStream, who capitalized on a blog post about the death of Google+ and got 1,500 retweets off the back of $250.
The easiest way to find your best Tweets? Just use the Twitter Analytics dashboard.
Only promote your Tweets that are already performing better than all your others. #Twittermarketing
Click To Tweet
Try Event Targeting from the Twitter Ads Checklist
One of the great things about Twitter ads is that they use event targeting, which allows them to boost your exposure during trending topics.
Why would you use this kind of ad? Because it means that you're targeting users who are interacting with event-related tweets and content. In a sense, you're double downing because you're targeting those who create and those who merely look at event-related content.
As a bonus, you get to reach customers in real-time by jumping on live events.
To get started with this one, set a start and end date for the ad, before selecting your audience. While you're here, don't forget to tick "Events" in "Browse Interests." If you want to go a bit narrower, you can select "Add Event Targeting" before typing in the events you want to zone in on.
Then, slot in your budget. It's a good idea to offer a discount for those who use the event hashtag and tweet at you during the event
As a bonus, you get to reach customers in real-time by jumping on live events. #Twitterevents
Click To Tweet
Switch Things Up Often
Twitter loves freshness. When content becomes old, engagement drops off, as Twitter wants to put the freshest content in front of its users.
In other words, if you take a look at your Twitter Ads' Engagement panel, you will likely notice a drop-off in impressions as time goes on. The reason ad impressions per day go down is simply that Twitter wants you to keep the content nice and fresh. As a result, your promoted Tweet will lose power over time.
For example, the eyeglass store can change up the style of eyeglasses for their Twitter ads to keep them fresh.
Thinking Of Buying New Glasses? Check Out This Site First.

— GlassesUSA (@GlassesUSA) December 25, 2018
For this reason, it's a good idea to keep your ads fresh by planning different variations frequently. Instead of running the same ad for a long period of time, mix things up by bringing in new ads now and then.
Use In-Market Segments
In-market segments allow you to narrow your focus so that you're targeting users who are ready to make a purchase. Twitter uses the same audience data as Facebook to allow you to target users based on things they've previously bought, as well as places they've been.
For example, if you're a coffee retailer you can target people who have bought coffee! You do this by browsing and selecting behaviors as you build your custom audience. The more specific you are with this, the better it is.
We designed an electric toothbrush with the features teeth need (and none they don't).

— quip (@getquip) December 24, 2018
Retarget
Finally, are you even a marketer if you don't retarget on social media?
Retargeting is essential on any Twitter ads checklist, as it's too scary to even think about the number of prospects that would get away if you didn't track them just because they didn't convert straight off the bat.
Retargeting on Twitter is actually simple enough, and all you need to do is pop over to its Tailored Website Audiences function. It works in a similar way to Facebook's Custom Website Audience in that you have to choose the range of pages to include as part of your retargeting cookie pool. Essentially, you retarget customers using your own website visitor data.
Retargeting is an essential on any Twitter ads checklist. #Twittertips
Click To Tweet
Conclusion of Twitter Ads Checklist
Twitter ads are not rocket science. By using this checklist you can avoid wasting your budget on ads that don't work. Abide by the tips outlined in this article, start off with a small budget, and make sure to constantly track your results while keeping things fresh.
About the author:
Kas Szatylowicz is a social media manager and outreach coordinator at Nightwatch — a search visibility tool of the next generation. Check out Nightwatch blog and connect with her on LinkedIn or Twitter: @KasSzatylowicz
Latest posts by Kas Szatylowicz
(see all)