Are you looking to get verified on Twitter with the infamous blue checkmark? Today the checkmark may be different colors for your Twitter verified profile.
You may remember Twitter suspended all accounts from getting verified back in March 2018. It was a few years without this verification process being available for Twitter users. It came back in 2021 but of course with some censorship of who was getting the checkmarks.
Now that Elon Musk is in charge at Twitter, everything is changing by the minute. And as of now, you can get verified with a Twitter Blue Account at $8.00 per month on the web and $11 for IOS. According to the Twitter Blog, Subscribing to Twitter Blue is now available in the United States, Canada, Australia, New Zealand, and the United Kingdom.
They plan to roll out Twitter Blue to more countries soon.
Twitter's current lords & peasants system for who has or doesn't have a blue checkmark is bullshit.

Power to the people! Blue for $8/month.

— Elon Musk (@elonmusk) November 1, 2022
Furthermore, they will be some perks with the Twitter Blue account:
You will also get:
– Priority in replies, mentions & search, which is essential to defeat spam/scam
– Ability to post long video & audio
– Half as many ads

— Elon Musk (@elonmusk) November 1, 2022

Half the amount of ads? I like that one! And getting a response from Twitter? That would be a first.
It's been ironic that many companies do excellent customer service on social networks, but the network itself never replied to any requests I had since 2009.  Once a Twitter bot said I didn't qualify for something because I was under 18. Really? I can dream, right? LOL
How To Get Verified On Twitter Now?
You must have the following credentials to become verified on Twitter:
either a verified email address or phone number
your profile image
a display name
pay for a Twitter Blue Account at $8.00 per month on the web or $11 for IO
maybe more coming from Elon, stay tuned!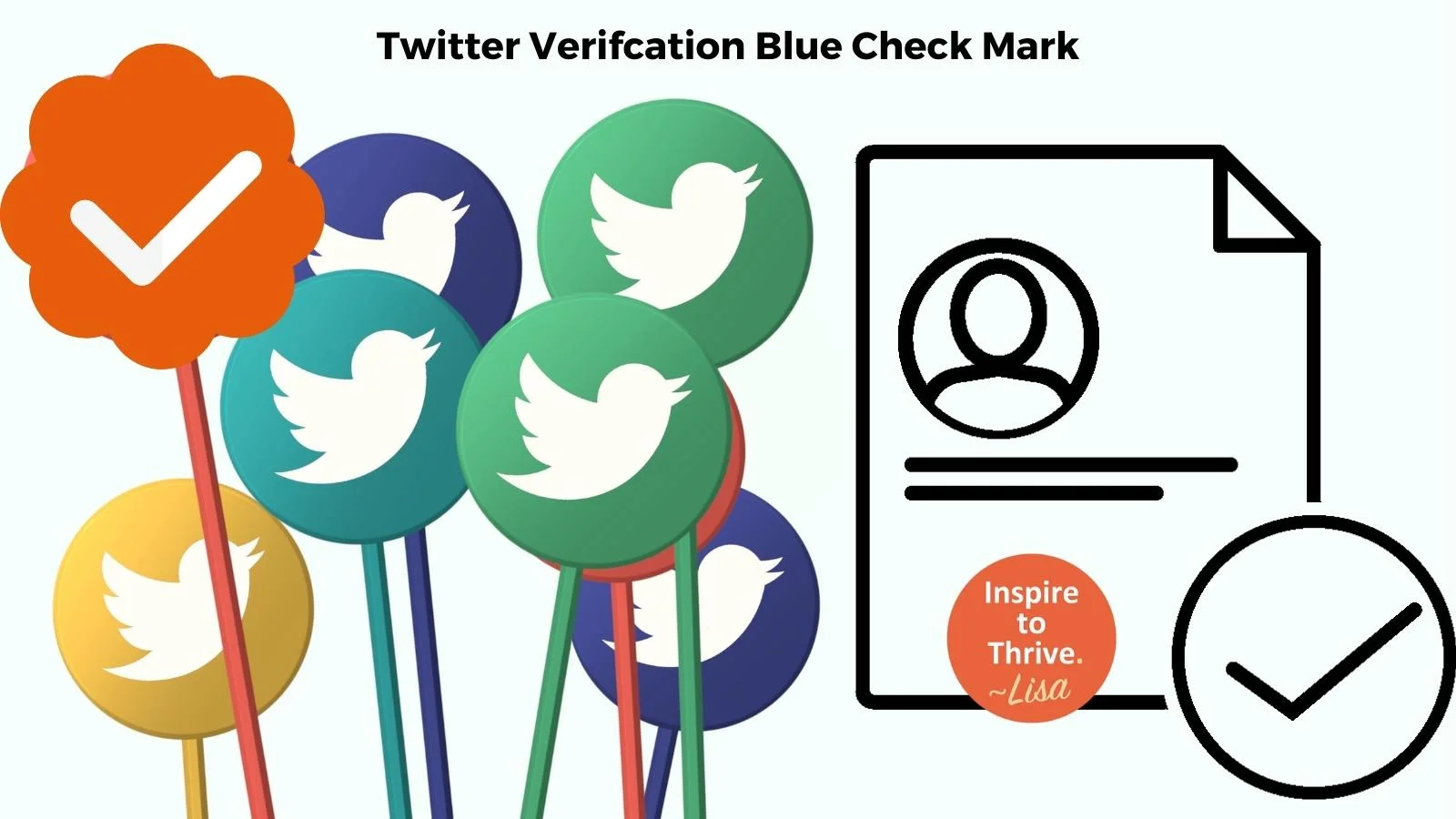 Under the older policy, Twitter may also remove verification from accounts that are found to be in severe or repeated violation of the Twitter Rules. You were notified by email if this had happened to your Twitter account.
New Twitter Blue Color Codes For Verified Accounts
Gray Checkmarks – For government and multilateral accounts
Gold Checkmarks – Business accounts
Blue Checkmarks – Subscribers to Twitter Blue
Also, note the changes to those already verified:
In addition to reviewing all accounts at sign up, we're taking a number of other steps to detect and prevent impersonation. Subscribers who change their profile information, including display name, profile photo, and username (@handle), will temporarily lose their blue checkmark until those changes are reviewed by Twitter. Accounts created within the last 90 days, inactive accounts, accounts without a verified phone number, and accounts with recent changes to their profile information will not be able to subscribe to Twitter Blue at this time.
What Else Did Twitter Change?
In 2021-2022, Twitter plans to build a new Twitter account type to distinguish automated accounts from human-run accounts to make it easier for people to know what's a bot and what's not. For example, the earthquake tracker account and breaking news accounts.
Memorial Accounts will also begin.  You'll be able to preserve a Twitter account in memory of someone who has passed. This will also come with an updated policy for memorialization and a new application flow to request the memorialization of an account.
The Old Twitter Verification Process
Prior to this time, users were verified typically included: Accounts maintained by users in government, politics, religion, journalism, media, sports, business, and other key interest areas.
If it was a personal account vs. a brand that person had to be in media, and/or work at a major company with a title, etc.
Getting verified on your Twitter account means you get a checkmark next to your Twitter handle. It makes you look more official. It gives you or your brand the appearance of social influence.  Getting verified is also a sign of social proof to your Twitter followers.
As Twitter claims "The blue verified badge  on Twitter lets people know that an account of public interest is authentic."
Getting the Blue Check Mark On Twitter Was Never Easy
Try as I might I'm never going to manage to get @verified 🙁 sadface. pic.twitter.com/0dHd49VPed

— John Gooderson (@dronee_) November 3, 2016
My quest to become Twitter verified has failed again. Time for a better profile pic.

— Raymond Camden (@raymondcamden) November 4, 2016
Got me one of the blue ticks! ? just Spotify to get for the full set. ? #verified #djlife #Twitter pic.twitter.com/VFDnc1rkLf

— Freejak (@DJFreejak) November 4, 2016
Big thank you to @twitter. Woke up this morning to find that I've been @verified and I'm very thankful for it. pic.twitter.com/2ZW631OsFC

— P Scott Patterson (@OriginalPSP) November 4, 2016
One of the first people I thought of that would be verified was Kim Garst. But even she was denied at first by Twitter. She has over 400,000 followers.
But since I first wrote this blog post in 2016 Kim has been verified!
Life is infamous for throwing doozies our way, right?! But, you know what? As we walk through those challenges, we do get stronger. Try to focus on what you learn, not lose, through the process. pic.twitter.com/yJrFKGfy1k

— Kim Garst – Online Marketing Guru (@kimgarst) March 23, 2020
That really me wonder, what gets one verified on Twitter? And who does the verification? Is it a computer or a human on Twitter? According to the new Twitter verification process, it will be a combination of both humans and AI to decide who gets verified on Twitter.
Your Turn On The New Color Badges On Twitter
Now, I would love to know if you have been verified on Twitter yet or if you have tried to get a blue checkmark. I'd love to know more about your experiences in the comments below.
Will you be getting verified with the paid subscription for Twitter Blue? I signed up on April 1, 2023, to see what it is all about. More to come!
I'd love to know more in the comments below.
Click below to purchase the eBook and learn the basics of tweeting. Please share.