Are you tired of scrolling through your Instagram feed? Do you feel like it's time to bid farewell to the platform? Deleting your Instagram account might seem like a simple task, but Instagram has a surprising restriction in place – you must wait a grueling 30 days before your account is permanently deleted. So, why does Instagram make you wait to delete Instagram accounts?
In this blog post, we will uncover the reasons behind this delay and shed light on the implications it has for users. Let's dive in and explore the intriguing world of Instagram account deletion.
Why Does Instagram Have A 30-Day Wait Period For Deleting Accounts?
When it comes to deleting an Instagram account, users might feel frustrated by the seemingly lengthy 30-day wait period imposed by the platform.
However, this wait period serves various essential purposes that contribute to the overall user experience, data security, and growth of the platform. Let's dive into the reasons behind Instagram's decision to implement this wait period.
The importance of Account Retention
Instagram, like any other social media platform, aims to retain its user base. By implementing a 30-day wait period for account deletion, Instagram encourages users to reconsider their decision and potentially keep their accounts active.
This retention strategy not only helps Instagram maintain a strong user base but also allows users to explore alternative solutions before permanently deleting their accounts.
User Data and Privacy Concerns
One crucial aspect of the wait period is the protection of user data and privacy. Instagram wants to ensure that users have sufficient time to download their data, review their past activities, and make an informed decision before deleting their accounts.
This approach allows users to retain control over their personal information and reduces the risk of any potential data loss or regret.
Preventing Impulsive Decisions
In a world where instant gratification is the norm, the 30-day wait period acts as a buffer and helps prevent impulsive decisions. Instagram understands that users might hastily decide to delete their accounts during moments of frustration or emotional distress.
By enforcing a waiting period, Instagram gives users time to reflect on their choices, potentially leading to a more rational decision-making process.
Why Instagram Waits 30 Days To Delete Instagram Accounts
Click To Tweet
Reducing Fraudulent Activities
Fraudulent activities, such as hacking or impersonation, can have a significant impact on Instagram's user community. The 30-day wait period acts as an additional security measure to combat such activities.
If an account is compromised or a user's credentials are stolen, the wait period provides an opportunity for them to regain control of their account before potentially irreversible actions, like permanent deletion, take place.
Encouraging Reconsideration and Reactivation
Instagram strives to maintain an engaged and active user community. By implementing a 30-day wait period, the platform encourages users to reconsider their decision and potentially reactivate their accounts.
During this waiting period, users may receive notifications, relevant content, or even support from Instagram, reminding them of the benefits of staying connected and engaged within the Instagram community.
The Impact On User Engagement and Platform Growth
From a business perspective, the 30-day wait period contributes to the overall growth and engagement of the platform. By discouraging immediate account deletion, Instagram ensures a more stable user base, allowing for better user interaction, content creation, and community building.
This ultimately benefits both Instagram and its users by fostering a more vibrant and active social media experience.
In conclusion, while the 30-day wait period for deleting Instagram accounts may initially seem inconvenient, it serves multiple important purposes. It encourages users to reconsider, protects user data and privacy, prevents impulsive decisions, combats fraudulent activities, and promotes engagement and growth on the platform.
By understanding the rationale behind this wait period, users can make more informed decisions about managing their Instagram presence.
How To Delete Instagram Account
Are you considering deleting your Instagram account but not sure how to do it? In this section, I'll guide you through the process step-by-step.
Additionally, I'll provide alternatives to deleting your account and share some valuable tips for managing your Instagram presence without resorting to account deletion.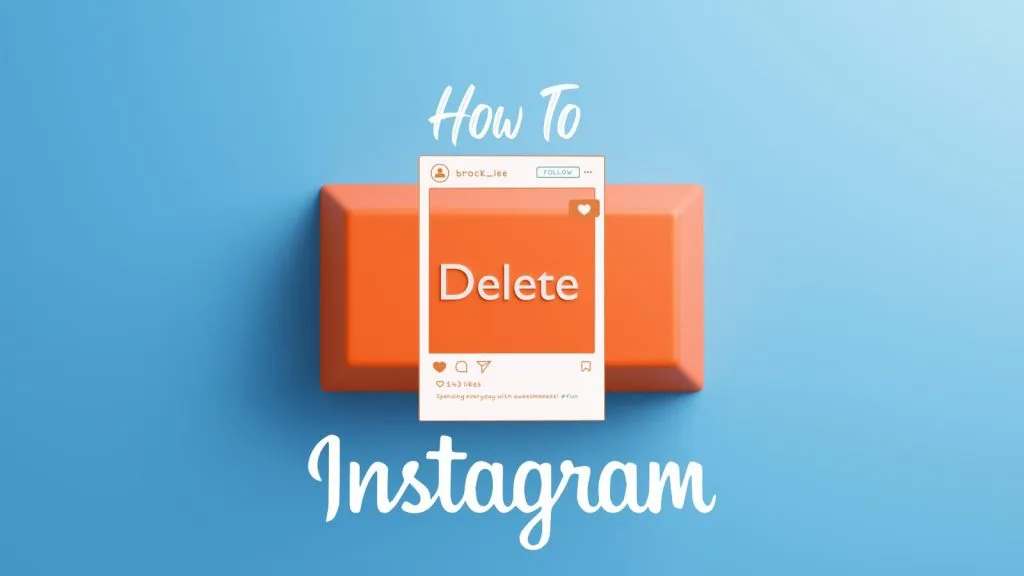 Step-by-Step Guide To Deleting Your Instagram Account
Deleting your Instagram account is a straightforward process. Follow these steps to bid farewell to your Instagram presence:
Open Instagram Settings: Launch the Instagram app on your mobile device and tap on your profile icon located in the bottom right corner. Then tap on the three horizontal lines in the top-right corner to access the settings menu.
Go to Account Settings: Scroll down the menu and select the "Settings" option. Next, tap on the "Account" option, which is usually listed near the top.
Choose "Delete Your Account": Within the Account settings, scroll down and select the "Delete Your Account" option located at the bottom of the list.
Confirm Account Deletion: Instagram will provide you with some information about deleting your account. Read through it to understand the consequences. If you are certain about the decision, select the reason for deleting your account from the dropdown menu. Finally, enter your account password and then tap on the "Permanently delete my account" button to complete the process.
Remember, once you delete your Instagram account, all your photos, videos, comments, and followers will be permanently removed. Therefore, it's crucial to consider this decision carefully before proceeding.
Alternatives To Deleting An Account
Now, if you're not yet ready to part ways with Instagram permanently, there are alternative options to explore:
Temporary Deactivation: Instead of deleting your account, you can temporarily deactivate it. This option allows you to take a break from Instagram without losing your profile, photos, or followers. To do this, go to your account settings, select "Temporarily disable my account," and follow the prompts.
Privacy Settings: If privacy concerns or unwanted interactions are the reasons behind your decision, consider adjusting your privacy settings. You can make your account private, so only approved followers can see your posts and stories. Additionally, you can block or mute specific accounts to minimize any negative experiences.
Content Management: Sometimes, the issue lies in the content you consume or the accounts you follow. Take some time to curate your feed by unfollowing accounts that no longer align with your interests. You can also use the "Restrict" feature to control interactions with certain followers without outright blocking them.
Tips for Managing Your Instagram Presence Without Deleting Account
If the thought of deleting your Instagram account still makes you hesitant, here are some valuable tips to help you manage your presence more effectively:
Set Boundaries: Allocate specific time slots for engaging with Instagram. This way, you can prevent it from becoming a time-consuming distraction.
Unplug Regularly: Take occasional breaks from the platform to focus on real-life connections and activities. Disconnecting from the virtual world can be refreshing and help you maintain a healthier balance.
Be Selective: Follow accounts that inspire, motivate, and educate you. Surrounding yourself with positive and meaningful content can enhance your Instagram experience.
Engage Authentically: Engage with other users genuinely by leaving thoughtful captions and comments, asking relevant questions, and starting meaningful conversations. Building genuine connections can make your Instagram experience more enjoyable.
By following these tips, you can better manage your Instagram presence without resorting to deleting your account completely.
Remember, the decision to delete or keep your Instagram account ultimately depends on your personal preferences and circumstances. Take some time to reflect on your motivations and consider the alternatives before making a final choice.
Now that you have a better understanding of how to delete an Instagram account, alternatives to consider, and tips for managing your presence, you can make an informed decision that aligns with your needs and goals.
Conclusion To Delete Instagram Account
In conclusion, the 30-day waiting period to delete an Instagram account may seem frustrating at first, but it serves a purpose. Instagram wants to ensure that users have ample time to reconsider their decision before permanently deleting their accounts.
This waiting period allows users to reflect on the impact of deleting their Instagram presence, especially considering the potential loss of connections, memories, and digital content.
Moreover, the 30-day waiting period also acts as a security measure. It provides a buffer period, during which Instagram can protect users from unauthorized attempts to delete their accounts. This precautionary measure helps prevent any potential hacking or malicious activities that may compromise users' accounts.
While it may be inconvenient to wait for 30 days, it ultimately allows Instagram to prioritize user safety and provide a second chance for users to change their minds. So, if you're considering deleting your Instagram account, take this time to reflect on your decision and ensure it aligns with your long-term goals.
Your Turn
Have you ever deleted an Instagram account? Or have you thought about it but wasn't sure? I'd love to hear about your experience with it in the comments below.