You never know when you may need a new logo design shape for yourself or for a new client. Since things can happen fast online, why not be prepared for when they do happen? You may be thinking about a blog redesign, a logo is what you may need.
Creating a memorable impression on a customer is important for any business, and one of the biggest parts of your business image is the logo. A logo can do so much for your business, but the design needs to be well-crafted and thought out.
The shape of the logo is often overlooked, but they have a psychological effect on each individual. Like colors, we automatically assign shapes with different emotions and thoughts, and that's why the shapes that you use for your logo are given extra thought.
Even though we never think of these things, they do affect how we portray businesses. A logo can look friendly, and a logo can look unsettling, even if they're just a simple combination of shapes.   A logo maker can help you with that. 
Logo Shapes for Your Blog or Business
Shapes with fewer edges and more curves like circles or more swirly patterns can be a good way to portray your business as more welcoming. There are no rough edges or rigidity on a circle and tells the customer you're going to be more open to them.
On the other hand, straight shapes like squares and triangles portray a different feeling altogether. Triangles have been used for a range of different things, but when put in the right position our minds connect with the play button.
Just as you would see on a TV remote – represents moving forward and entertainment. Squares on the other hand can be used to represent strength and predictability – something that every business should be striving to achieve with their practices. 
You need to make sure that your logo represents your business in every way possible, without promoting negativity unintentionally.
Infographic Design By Logo Design Shape
New Logo Design Shape Super Fast and Cheap – Really!
Some logo designers use artificial intelligence to help you create a logo in literally minutes. You don't pay for it unless you like it! They have many options for you to choose from right from the beginning. They ask you a lot of questions first and then go to design with more questions along the way!
These logos are not just for websites but for products and product packaging. Having a new logo design is key to your marketing efforts of a website, a product, and a brand.
How To Start to Get Your New Logo Design
Just input your business name and click generate a logo. The rest is all done for you by their AI.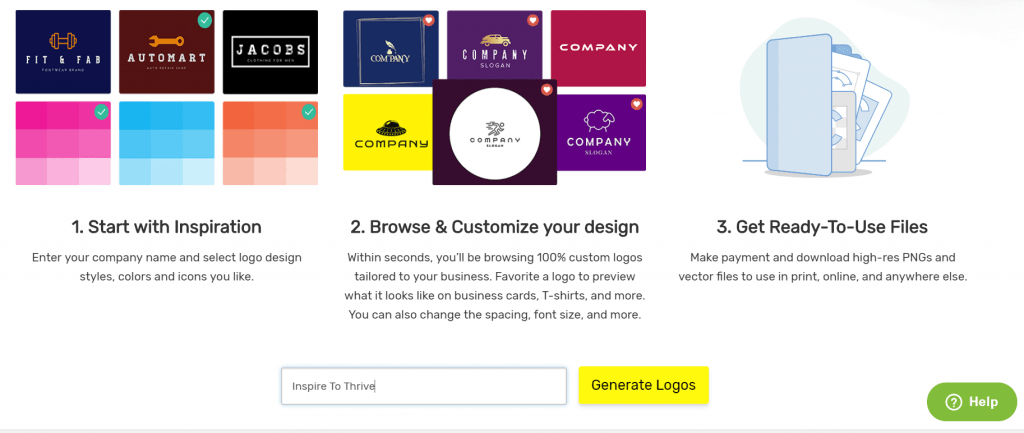 Next, you will get to choose from a budget. Remember, you do get what you pay for.  For this example, I did choose from a low budget.
Step 3 – Picking Your Designs, They offer many different ones for you to choose from as you can see above. Some designs are traditional, others are more modern and simple. Don't worry about the colors as you'll see with the next step.
Next, step number 4 is to pick your colors! Again you have so many different colors and shades of colors to choose from shown below. The choices offered are amazing!
More Steps with AI to Make Your Logo Design
The next step is adding in your slogan and info. They also give you categories of businesses to choose from in the 3rd frame as seen below. Only the company name field is needed here in order to continue with the logo maker. This is where AI really does its job!
Then, they want you to add symbols that are related to your business. You can also skip this step if you like but I recommend finding all 5 symbols related to your business. Not all of the symbols will be used in the final logo but it gives you nice choices to decide on for your logo design.
Then the next step is clever as it is to get your email address or sign in from the social network.
Next, your logo is almost ready. They ask which you would like to purchase or change. Note below how many different types of edits you may do before finalizing your logo! There are so many variations offered as you go through to choose your logo design.
Choosing Your Logo and Paying for the Service
Finally, they show you what your logo will look like. You still can make several different kinds of edits at this stage of the game. In the end, you will see prices for your logo.
You can then decide if you want to purchase or not. You can download them in different formats too.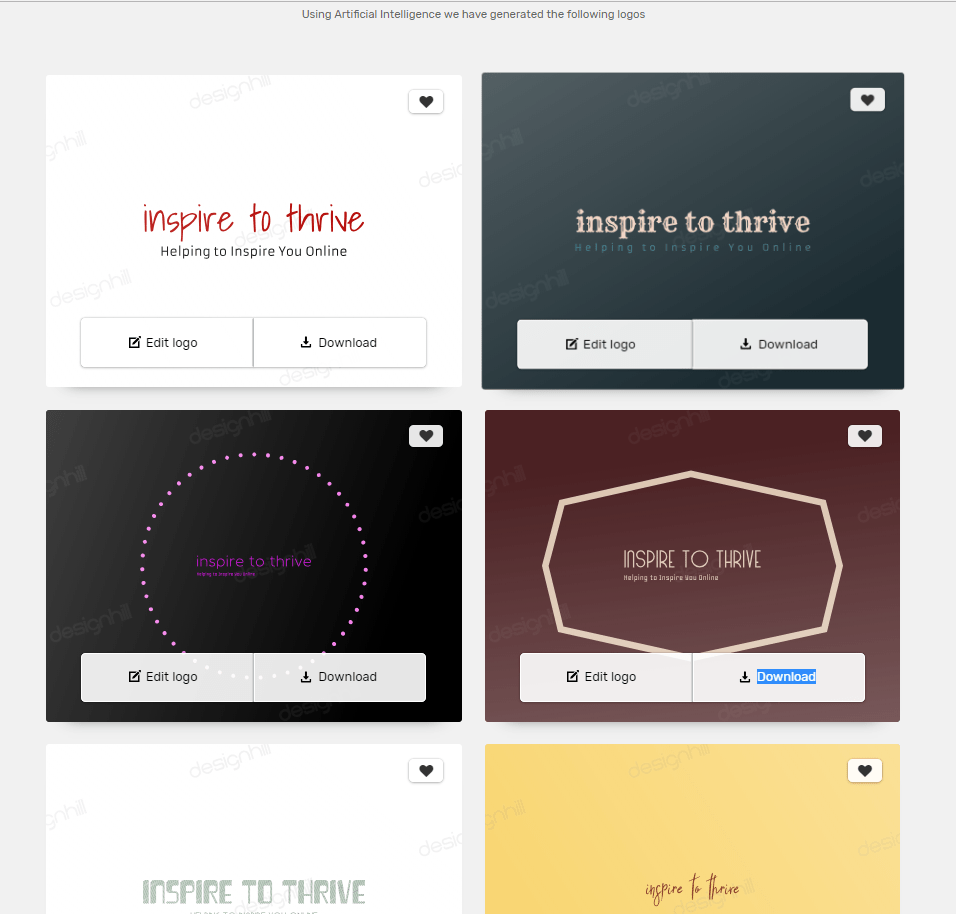 If you don't like these designs provided you can hit load more and more will load up for you to see.
New Logo Design Packages
You can purchase packages from $199 to $325 and they come with social media packages for easy social shares. Others come with letterhead and print components.
You can also get your own branding guidelines for you and your staff to use your new logos.
Over to You
What are you using for your logo design maker? Do you do the logos yourself, or do you have them made by someone else? Have you done a logo with logo shapes?  I'd love to know more in the comments below.
Please share this with your friends and associates on social media – the share buttons are on the side.