What is a brand voice? It is how your brand speaks to consumers through its values and persona. 
It takes a village to run a brand and grow it successfully. As the old saying goes, one person can't be in two places (let alone 10 places) at once.
When you're managing multiple channels of communication, the best course of action is typically to delegate different responsibilities to different people.
One person might head up social media while another person is in charge of email. Then, of course, there are also people who oversee the blog, website, partner program, etc.
Break this down even more, and there's likely a team of writers and strategists working alongside each of these leaders.
While it's great to have this amount of internal support, the downside is that creating and maintaining a cohesive brand voice becomes more of a challenge. If your copywriters aren't in sync with each other, then your brand voice will reflect that and your target audience will take notice.
To help you diagnose an out-of-sync brand voice early on, this guide will break down four key signs to look out for and provide the corresponding solutions.
If your copywriters aren't in sync with each other, then your brand voice will reflect that and your target audience will take notice. #brandvoice
Click To Tweet
Why A Cohesive Brand Voice Matters
It's a problem if the emails, blog posts, and social media posts from your brand sound like they're coming from five different people.
If the tone and style of the words don't match, prospective customers could end up being more confused than engaged. They might assume that your copy was written by a team of writers that just aren't on the same page or, even worse, a bot.
How you present your brand to the public matters, and that's largely because people value brand consistency — so much so that it's been known to increase revenue by 33%.
Your brand voice reflects the character of your company, and it's a part of everything your brand does. By having a clearly defined and cohesive brand voice, you can set yourself apart as a company that is bold, personal, helpful, etc.
But in order to do this consistently, all of the copywriters involved (whether it's two or 20) have to come together to act as one brand.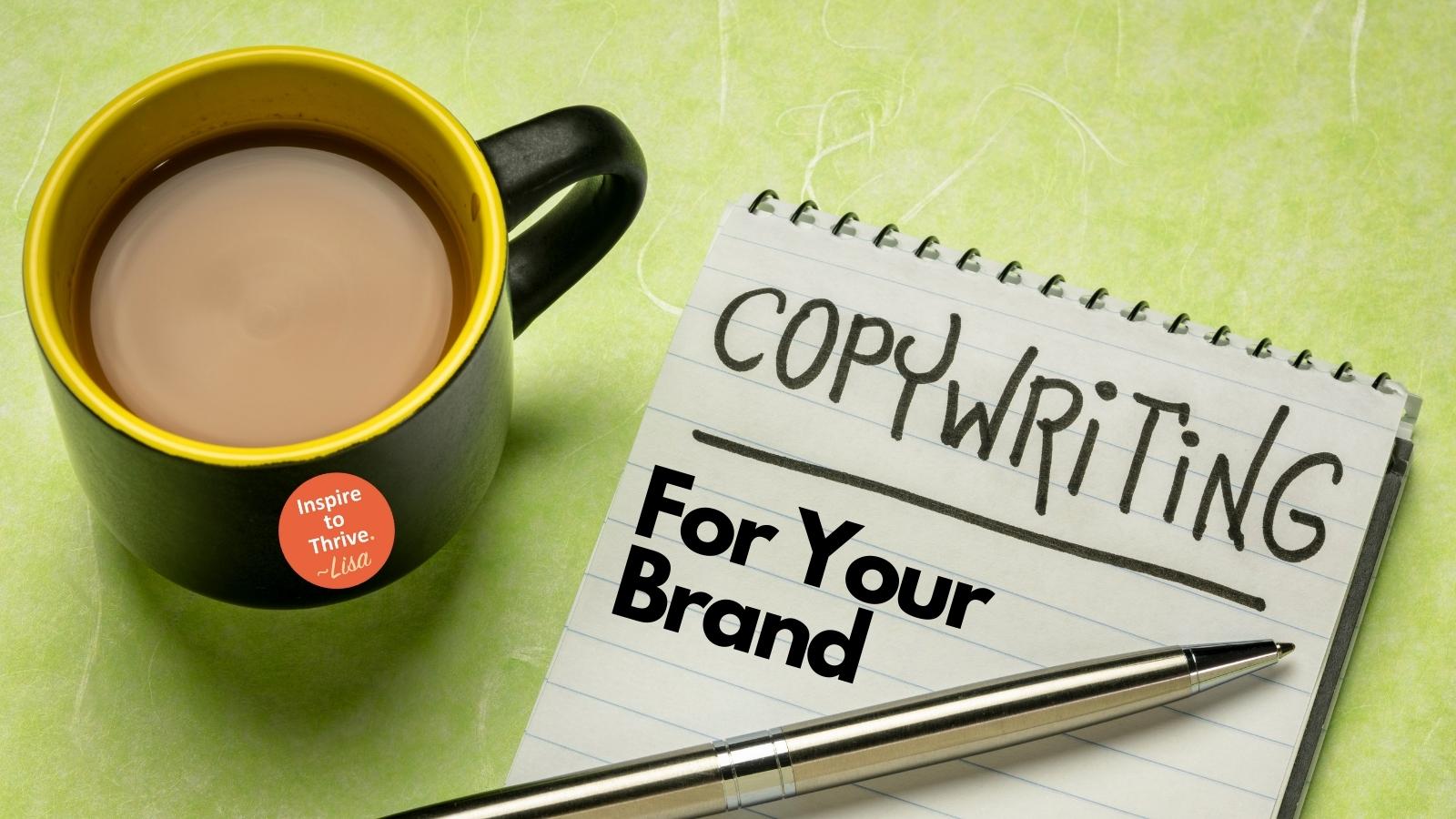 Even if you think your team has done this perfectly, it might be time to reevaluate whether or not your company's voice is as cohesive as you think — especially if you notice any of the following signs.
Your brand voice reflects the character of your company, and it's a part of everything your brand does. #brandvoice
Click To Tweet
4 Signs That Your Brand Voice Needs Tweaking
1. Your audience comments on it.
More often than not, most customers (91%) will leave a brand without making a complaint or comment. So, if an inconsistent brand voice has anything to do with customer churn, you might not immediately know.  
Even still, if customers are complaining via customer service queries, exit survey responses, and social media comments, this is the most obvious sign that something has gone awry with your brand voice and messaging.
How to solve this:
The best proactive and preventative measure to take is to survey your audience segments on a regular basis and ask them questions related to your brand voice.
For example, maybe you ask participants to choose the characteristic(s) that best describe your brand voice (i.e., formal, bold, casual, distinct, or vague). Or, maybe you leave it open for them to leave Voice-of-Customer feedback.
Either way, you're taking initiative to find out sooner rather than later.
2. The style is noticeably different from platform to platform.
When multiple people are managing different communication-based platforms at the same time, it's easy for the "right" brand voice to change its definition. And that's because every copywriter involved has their own unique writing style, preferences, and personality.
Without a set protocol for writing in the brand voice, the team's individual voices can take over instead. While subtle differences are fine and usually fly under the radar, major changes in phrasing, style, and tone can create a big disconnect.
If your brand voice is meant to be casual, relatable, and bubbly, then this should be reflected in the copy across the website, blog, social media, and so on. If it isn't a holistic effort, it's not going to be effective long-term.
How to solve this:
To resolve this issue, the first step you should take is to review your style guidelines for brand voice. (If these guidelines don't exist yet, then your new first step is to make them.)
As you do this, pull samples from blog posts, emails, and other sources to compare how well the content matches the guidelines. Make note of areas that could be improved and others that have the brand voice down to a tee.
From there, it's important to have regular meetings with your copywriters to make sure everyone is on the same page going forward.
3. You have a hard time describing your brand voice to someone else.
You know everything there is to know about your brand — from the mission statement to the audience personas. But here's the thing: It's not enough for one person to know these things. Every member of your team has to know them as well.
Think of your brand voice in terms of an elevator pitch. All of the copywriters on your team should be able to concisely and directly articulate what makes your brand voice unique, especially since these are the people who are writing in this voice.
If your team has conflicting perceptions of the brand voice, this is something you'll want to address directly and clearly.
How to solve this:
One of the best (and easiest) ways to make sure that your team understands the brand voice is to give them more information. You could create a document like the one below and share the key characteristics, do's, and don'ts of writing in the brand voice.
4. It's been a while since you audited your brand voice
Your team could know all there is to know about your brand voice today, but what about a year or two from now?
Brand voice can (and will) change over time, especially as your company continues to grow.
So, if you've found yourself going through the motions without a second thought, it's possible that your team might have actually drifted away from the brand voice.
How to solve this:
To make sure that your team is constantly working toward the same goal, it's important to regularly audit your brand voice. This means vetting all of the different communication channels you have and making any necessary adjustments.
An added benefit is that an audit will address the other potential problems as well. You'll give your writers an opportunity to stay in sync, and also look back to keep old content in line with how your company's voice has evolved over time.
But at the end of the day, what ultimately matters is that your company has a clearly defined brand voice and that your entire copywriting team is on the same page. It will continue to have lasting benefits and will provide a better customer experience across every channel that matters to you.
To make sure that your team is constantly working toward the same goal, it's important to regularly audit your brand voice. #branding
Click To Tweet
Special Guest
This post was written by Mackenzie, who is a copywriter at Soundstripe, a stock music company that providers filmmakers, creators, and advertisers with royalty-free medieval music and folk music (and many more genres).
How are you managing your brand's voice today? We'd love to know more in the comments below.
FAQ's About How To Brand Your Business Cohesively 
Do brands need copywriters to be in sync for a more cohesive brand?
Yes, everything for a brand should be in sync including the copy on the website and in advertising messages.
Why does a brand need a cohesive brand voice?
Because consumers may be confused about what the brand is and what it stands for.
Do people comment on your brand when unhappy?
Usually, comments are complaining when they leave comments on your brand website or social media networks.
What does a different brand voice do to a brand online?
It makes your brand voice's style different and the confused consumers will leave your site quickly.
How can you and your team be on the same page for your brand's voice?
You could use an elevator pitch that everyone knows immediately about your brand.
What can brand audit do for your company?
It will help you see if your branding is cohesive across all channels. If not you can make adjustments along the way.