Search engine optimization (SEO) has become a very popular topic in any online business discussion today. A few decades ago, when the internet was still in its infancy, it was quite easy for any new website to appear among the top search engine results. There was far less competition, and the search engines weren't as intelligent. Then, all you needed to do was include relevant keywords in your content and you'd improve your local ranking on Google higher. SEO for lawn care was easier back then.
Fast-forward to 2022, a period when everything seems to be pointing toward the online market. From socialization to remote employees, the internet has become an essential tool in modern operations. Anyone starting a new commercial venture, however big or small, whether it be lawn care or indeed anything else like starting a new cleaning business, for instance, will come to rely on the internet to find business and drive revenue. However, in this highly commercial environment, competition is high.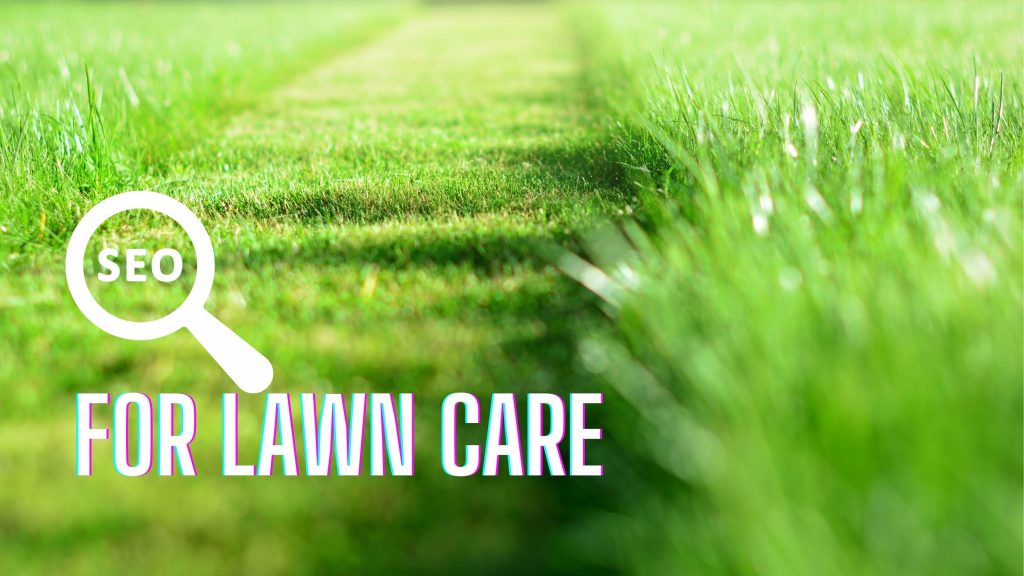 Inasmuch as the ideas in the SEO industry is still more or less the same, it's how you implement them that makes the difference.
An effective strategy will help you rank higher on Google, which, in return, will enhance your chances of getting more clients. That said, here is how to improve the SEO ranking of your lawn care business:
Have A Strategy in Place To Improve Your Ranking On Google
One of the most important tools to have at your disposal when it comes to SEO is an effective strategy. Even with all the resources in place, you can only compete with the best in the field if you know how to utilize what you have. Therefore, before you start pushing hashtags on social media and running online campaigns, you need to carefully consider what is going to work for your business. Then calculate how much investment you can afford to make – both in time and financially.
Investing in SEO doesn't necessarily mean putting in a lot of financial effort. On the contrary, it's all about utilizing your time researching keywords, good marketing techniques, and consumer needs. Set your goals based on these three factors because they're crucial to your success.
In addition to the usual SEO techniques, you would be well-advised to incorporate specialist lawn care management software into your strategy as a means of attracting and converting leads. This software will also ensure great customer service delivery, which is a major step toward getting repeat business and standing you apart from other service providers.
Have A Blog on Your Website
Another way to improve your ranking on Google for your brand to appear among the top search engine results is by including a blog section on your website. You've probably noticed that a lot of successful companies have blogs on their websites that are updated regularly. Apart from looking for lawn care services, prospective clients are always looking for useful information that might help them in their decision-making.
Therefore, blogging about lawn care and engaging in related topics is a great way of generating leads. It's also an opportunity for you to showcase your expertise and best work in the field and shows readers know that you understand their needs.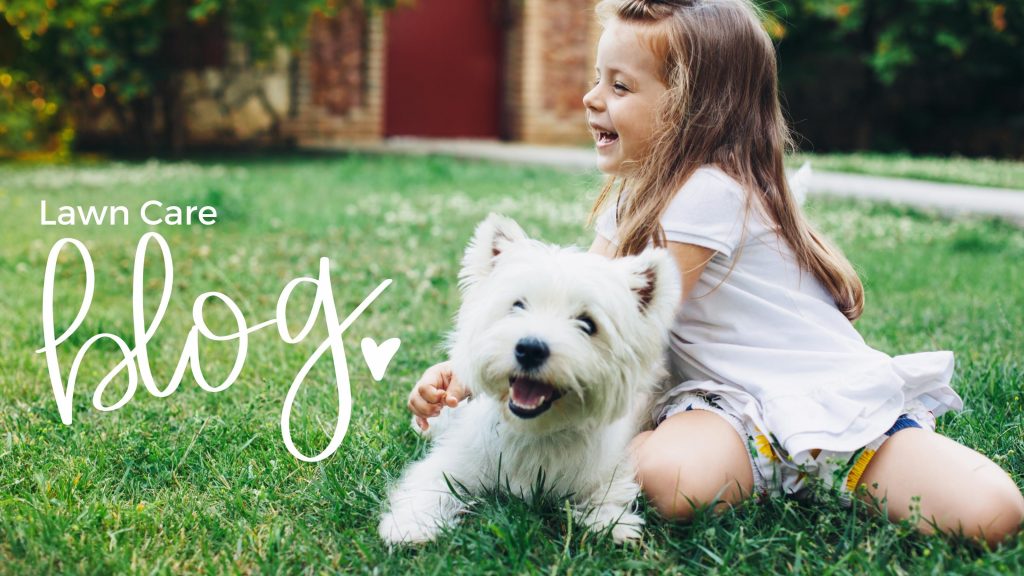 Google algorithms are programmed to assess and prioritize websites with relevant content within the search engine results pages. For your site to rank, it must exceed certain thresholds set.
If lots of visitors are returning to your website, it's a positive signal to Google that you are meeting these people's needs. Make your content relevant and engage and educate your audience with useful 'how-to' tips, seasonal ideas, tips, and a whole lot more so that they begin to trust you as an authority in this field and come back for your insight and recommendations.
Channel Your Effort to Local SEO
Customers are usually looking for professionals who operate within their location when looking for landscaping services. There is an expectation that experts who work within a certain area, understand the trends and needs in their particular locality. This might be seasonal and needs to do with the weather or proximity to the coast where areas might be prone to high winds or salty air etc.
All the factors mentioned above go to show how local SEO is important to your lawn care business. For you to rank higher on Google, you'll want to make your brand and content relevant to your target audience.
One way of doing this is by using keywords and key phrases your prospective clients search the most on the internet.
Another way of investing in SEO for better search engine ranking is approaching a local publisher to enhance your backlink profile. You can ask them to include your website's links to any relevant article on their site. This way, potential clients who'll be reading those articles will be able to visit your website, which will increase traffic.
Improve Your Website's Speed To Also Improve Your Google Ranking  
As mentioned, there are many people in the market looking to offer the same services as you. Therefore, it's imperative that you don't only match what they're offering but also strive to exceed them. One feature many website owners are investing in is fast mobile page load speed. Google is now favoring mobile page load speed over desktop given that most users now conduct searches on their smart devices. A well-optimized site for mobile can give you a significant advantage over service providers who are not able to offer the same user experience.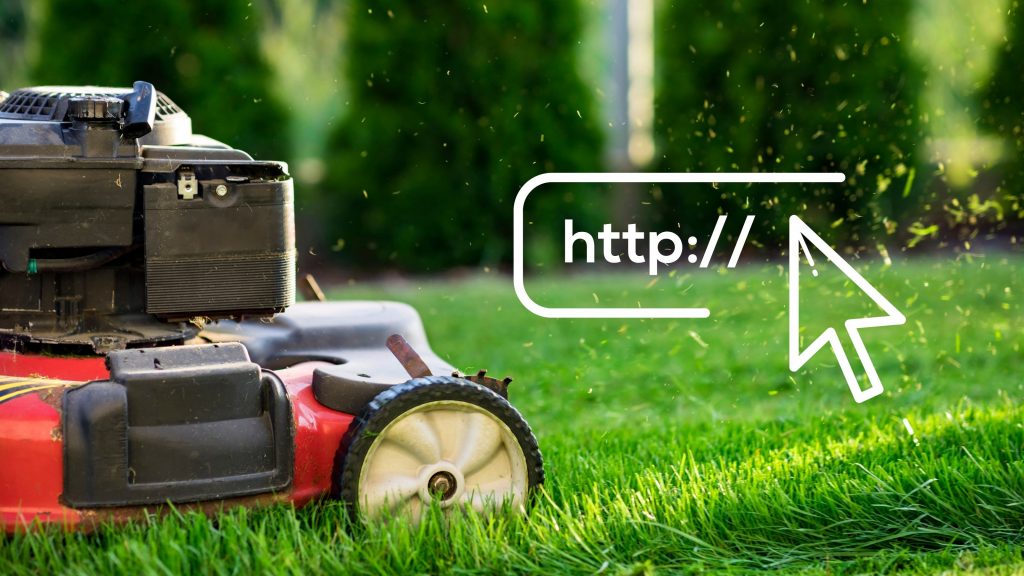 It is also worth considering investing if you haven't already done so, in a fast and reliable hosting server. The template design of your website should also allow people to browse it seamlessly from any device that can access the internet. A good user experience and page load speed will significantly contribute to your success in SEO.
Conclusion On How To Improve Your Ranking On Google
Every business today is looking to tap into the online market in one way or another. This shift has made the online environment a highly competitive and commercial place. One way of making it to the top and ensuring you're visible to prospective customers is investing in SEO.
To improve your SEO performance, you need to have an effective strategy, a well-designed website, and relevant blogs on your site. As a lawn care business, you should also focus on local SEO rather than targeting a broader market.