In these times of working remotely, you may want to learn how to communicate with others by video. Communicating via video makes you feel like you are with that person in a room vs. an old-fashioned home call.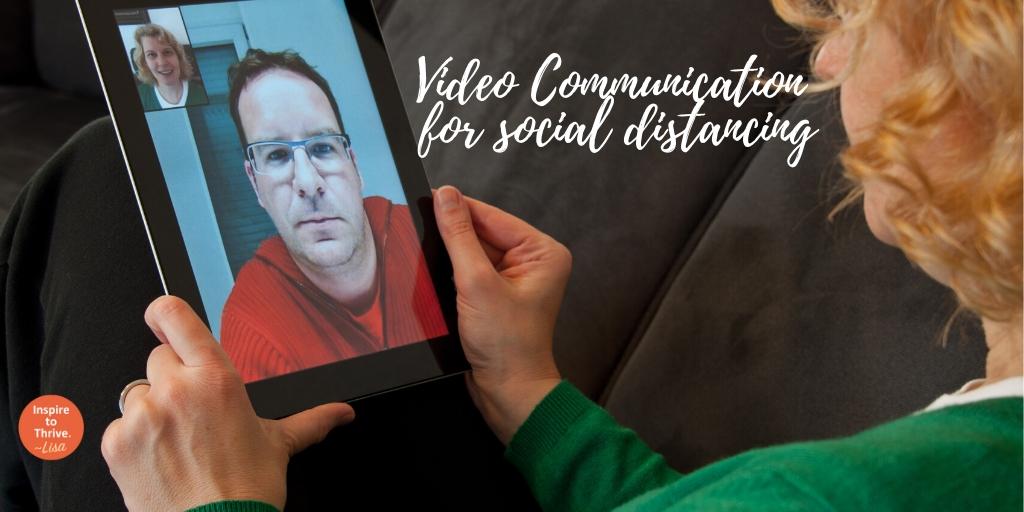 Comforting Ways to Communicate
With so many people working from home today and in the near future, being able to communicate via video is relaxing during an important meeting.
There are several ways you can video chat with others today. Yesterday I was asked by someone to provide directions on how to do video chats.
Their building was on lockdown and family members wanted to communicate with their loved ones.
Facebook Messenger App Video Chat or FaceTime
I made a quick video with a friend for an example and a PDF to share on how to use the Facebook messenger video app.  Some people call this video chat feature FaceTime.
Facetime is the term for iPhone and Facebook video chat is an Android term.
This messenger app is free to use but you need to have the messenger app from Facebook on your desktop or phone to use.
You can easily search out your Facebook friends to begin the video chat. (Notice how Facebook stories show up here as well?)
The Facebook video chat on Messenger allows you to see up to six people at a time, but up to 50 people can join a call. Once more than six people are on a call, the main person talking is shown on-screen to everyone.
(Now – April 30th, 2020 Facebook has launched a video chat for up to 50 people to compete with Zoom! These will be in messenger rooms.)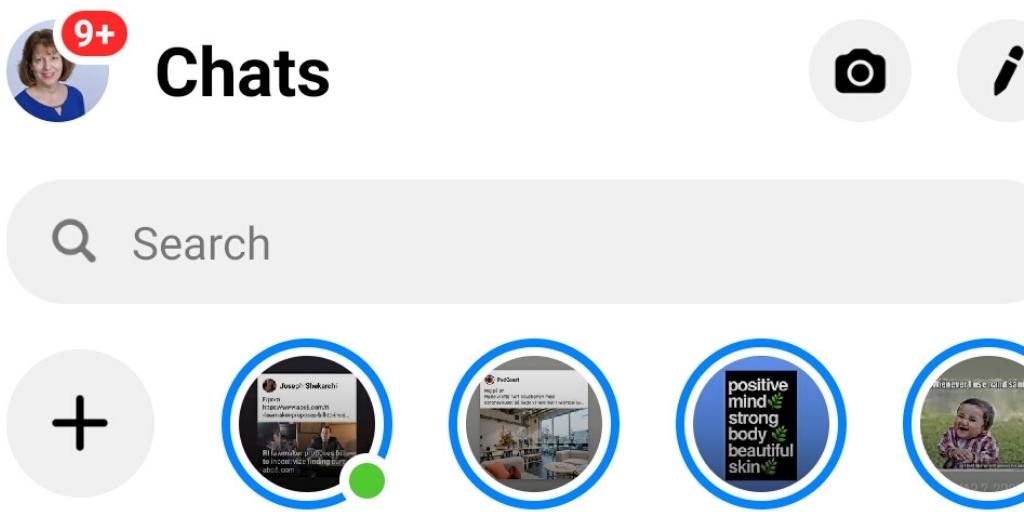 Then after you hit the pencil icon above you will see this screen: Create a new group, invite those you want to have in it and then hit video call. It will ring everyone at once.
You can watch my video below to see as well how it is done. Practice with a one person before doing with the whole family or for business.
The Facebook video chat on Messenger allows you to see up to six people at a time, but up to 50 people can join a call. #SocialDistancing
Click To Tweet
Other Ways to Use Video to Communicate
If you remember, there are times when Facebook may go down. This happens especially when the website gets overloaded. I did a little poll over on Twitter to see what others preferred using for their video chats:
How do you prefer to video with someone? ?

— Lisa Sicard ?‍??? (@Lisapatb) March 14, 2020
So next, I want to share other apps that you can use to do video chats, video conferences, and more.
Zoom Video Conferencing for Chatting and Teaching during Social Distancing
Zoom has become my number one way of communicating via video with clients and friends. It's a quick and free way to easily do video. It also can be done with a mobile device or on a desktop. It has helped many businesses survive and thrive during the covid pandemic.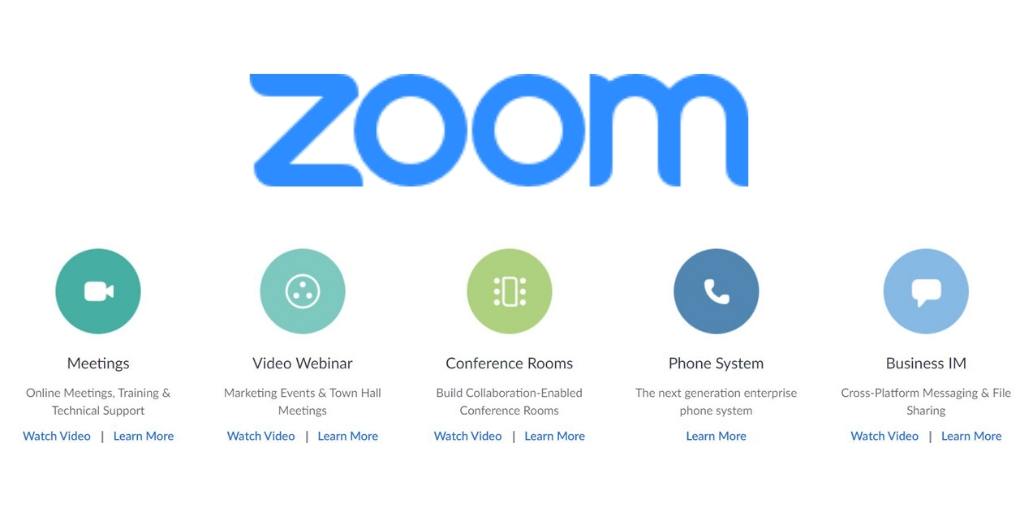 You can chat without video if you prefer or use the video option to see each other. Zoom is a great app to teach lessons and live webinars too. I've attended many of these with Sue-Ann of Bling Your Blog recently.   
Several times I was not ready to appear on video but I could still be there, ask questions via chat and participate during the sessions.
The FREE plan with Zoom is good for up to 100 participants. Great for families and small businesses. You must complete your session within 40 minutes for the FREE version. (You can upgrade for $149.90/yr and pay monthly.)
Up to 1,000 users can participate in a single Zoom video call, and 49 videos can appear on the screen at once! That's a lot of folks you can video with from your desktop or phone.
I will be sharing how to use this one on my next Zoom call for you and update it. Read my new post on how to use Zoom. 
Skype for Video Chatting
Microsoft's Skype is a telecommunications app that works for video chats, calls, and instant messaging. This app has been around for a long time.
I remember doing this for my parents with my aunt and uncle in Arizona about a decade ago. They were often amazed at how this worked right from their computers. 🙂
Today Skype offers much more for businesses and enterprises with its capabilities. You can use it via your desktop or mobile device. They do offer a free 30-day trial.
Today you can have up to 50 people on a video conference with Skype.
Here is what Nancy on Instagram, who was in the military, said about using Skype:
Google Meetings
With Google Meetings (formerly Hangouts) you can connect with your team from anywhere. With easy-to-join video calls, you can meet face to face without the added cost of travel. Your connections who are on Google Connect can see when you are logged in and can reach out to you.
You can have 100 people at a time on a Google meeting. You can have up to 250 with business-paid versions of GSuite.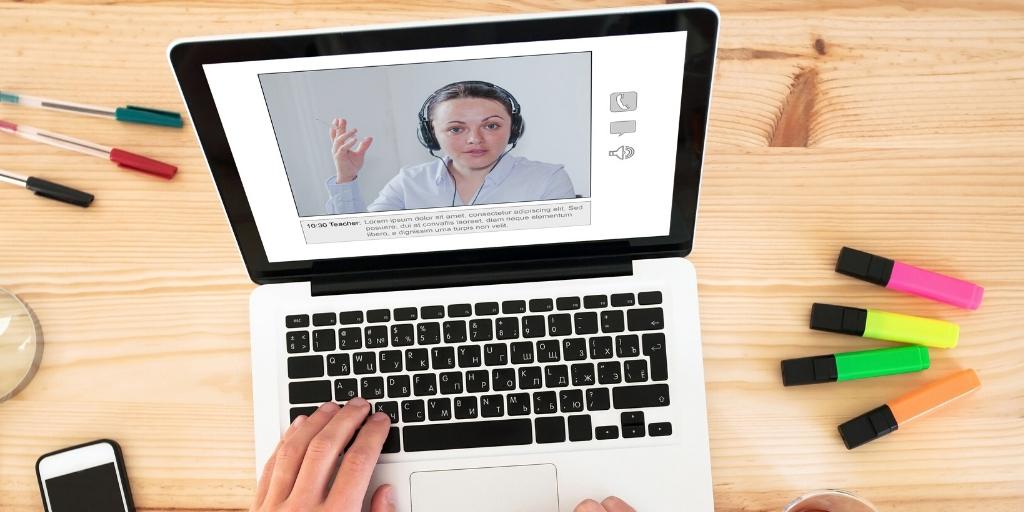 For those with everything Google (Googlized, I call it!)  Meetings are another great option.
For example, with Meet's specially designed iOS and Android apps, you can see your meetings for the day with all the important information from Calendar, then join with a tap. G Suite's Enterprise edition also creates a dial-in phone number for each meeting, so every guest has a great experience – even on the road without wifi or data.
There is no need to download an app for Google Meetings if you are on Chrome and have a Google account.
A great feature with this one is that you can share your screen with others on the Google video chat!
I love this feature for teaching others how to do things or for learning from others. It can be used with family to share important documents, etc.
A great feature with this one is that you can share your screen with others on the Google video chat! #socialdistancing
Click To Tweet
Discord to Ease Your Social Distancing
The Discord app is a lesser know video chat app that is FREE and is geared more towards gaming. You can join communities based on interests like Carl Bot to help you.
You can share screens with their Go Live feature in Discord. They recently upped their amount of people from 10 to 50 since the Coronavirus crisis.
It's easy and simple to use. It's basically plug and play. You can use any video camera with it. I use a @Logitech C-922 camera.

— Paul "Sailorlion" Gunton (@SailorLion) March 14, 2020
A Few Other Ideas:
There is also Zoho Meeting and Go to Meeting to communicate with others in your business to work on projects or with your customers.
With Zoho Meeting you can engage and train audiences worldwide through live webinars. Deliver presentations, record sessions, and download useful reports. Meet online securely to discuss, present, and collaborate from different locations.
They start at $8/month and offer a free 14-day trial.
Go to Meeting starts at $12/month and you can use a screen share feature as well. The starting plan offers up to 150 participants.
A New Snapchat Tool for Social Distancing
Now, if you use Snapchat there is a new social distancing Snapchat lense to help you stay 6 feet apart from others. Snapchat worked with WHO on this new app released days ago. (April 1, 2020.)
 Your Turn on How to Communicate During Social Distancing
Are you using video to communicate during social distancing? Do you feel closer to those you video chat with? What is your favorite app for doing video chats?
I'd love to know how you are and how you are coping with this crisis. Please drop a comment below and share this on your social media networks.
Want to keep up with the news on Twitter and not sure how to use Twitter? Get my new eBook NOW on Amazon!
Want to keep up with the news on Twitter and not sure how to use Twitter? Get my new eBook on Amazon!
Click To Tweet