Being a great business leader working from home can be a challenge. As the whole world is thrust into working from home it's become an eye-opener for employees everywhere. For years, we've asked for flexibility, for remote working hours, to reduce the horrid commute to work.
For years, we've been told no, that it's not possible, that it's too much of a hassle to set up for a remote environment. That we wouldn't be productive working without a team around us. Then Coronavirus settled across the world and we've discovered what we knew all along – working from home is absolutely as possible as it is to work in the office.
The result has made people open their eyes to the business that they are working for and give them the push to set up on their own – from home.
Home Working As A Business Leader
Home working isn't easy – by any stretch. It's important to know that before diving in: it takes a lot of time and effort, and it can be difficult to gain some traction as a business. However, all this means is that you need to get motivated to be on top of your business at all times. Working from home doesn't have to be a bust.
In fact, it can be the thing that you do that makes you the most successful you ever have been. It takes hard work and it takes knowing what you want out of your business before you get to the top.
You can start a business, build it up and make it work for you before growing into a team. The most important thing that you can do for yourself, though, is to be successful when working from home.
As a great business leader, you have to put yourself in a position where you are an example to the people working for you. When you are running your business from home, it doesn't mean that you have to stop benefiting from learning and education yourself, too.
There are plenty of ways that you can be a good leader when working from home, and we've put together a few ways you can ensure that whether you are working for someone else or for yourself, it's a successful time for you. Let's take a closer look!
1. Reclaiming Your Commute
The biggest complaint for those who work in an office or static business location is that they have to commute to their place of work. Remote working cuts this for you, turning your 7-7 day into a 9-5 day (or even shorter).
You do not have to spend hours on the public transport system being squashed up against other commuters. You also don't have to worry about sitting for hours in traffic. The reclamation of your commute actually gives you more time to have a shower in the morning or enjoy a healthy breakfast.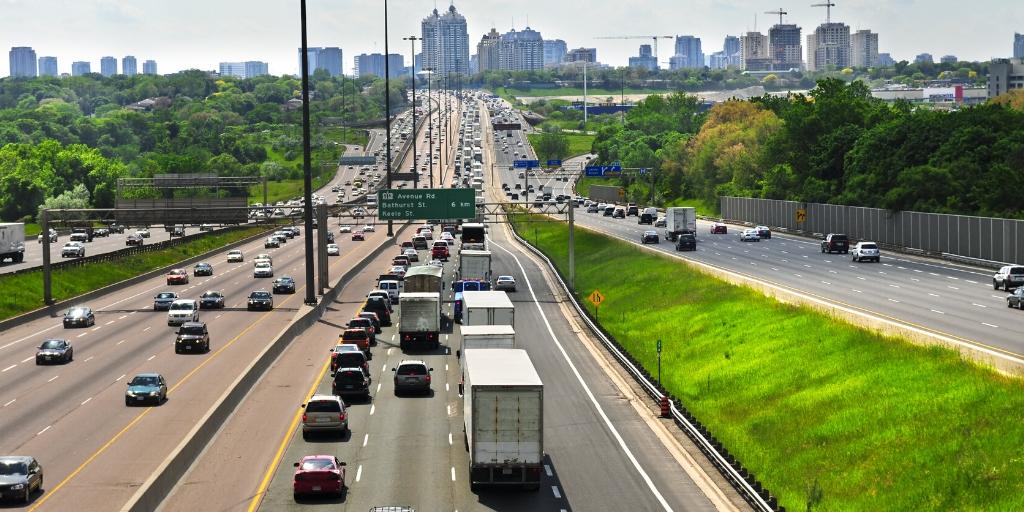 You get to choose to settle into your work without being stressed out or rushed into your seat. This time, your commute goes as far as where your computer is, and it's far less stressful to do this. You can answer the emails you didn't get to yesterday, and you can set your objectives in the morning so that you are set up for the day.
Time management is far easier without a commute to factor in, too, and this can make you a much better leader.
2. Think About Your Staff
When you work for someone else, they are in charge of your future – kind of. You must get in touch with them and talk to them about your goals and how you plan to expand on your learning. When you are the business leader, you are in full control of your future.
Now, your staff is turning to you for guidance. You're in control of the future of other people and that's a big deal! It can help to get the right training and educational courses booked with LMS consultants.
E-learning is so important to your team when they are working from home; career development doesn't just go out of the window because you are no longer in an office as a team. You have to make an effort to further your career and expand your goals. If you don't, they're going to struggle.
3. Design Your Workspace
It's one of the most exciting pieces of the work-from-home puzzles. You get to design and create your own space in which you can work. No longer do you have to deal with pale walls and fluorescent strip lighting?
Your office has to reflect the things that make you feel calm and able to work in the best way you know how. Separating your work from your home life is so important, and you can do this when you are paying attention to your environment.
It's not always easy to do it, but it will help you to grow your business. There is a very thin veil between your home life and your working brain, and you have to consciously separate them if you want to successfully work from home.
4. Act Like You're At Work
It's so tempting to schlep around in pajamas and work with your laptop on your knees in the living area of the home. However, it's not a smart thing to do. All you are doing is reinforcing that you are at home to relax, and this can have an instant impact on the way that you think about the work that you are doing.
There are people who advise getting dressed as if you are going to work as it can make you feel like you are dressing up to get to the office. When you put on more formal clothes, you slip into a persona of your professional self and you embody that professional personality while working.
If you're doing video calls and chatting with your team, you need to discard the pinstripe pajamas and be in formal attire.
Don't forget: you need to show people that you are more than just a home business and that you are serious about what you can offer.
5. Watch Your Money As A Business Leader
When you work from home, the first thing that you will notice is how much money you're going to save. Without the gas prices or ticket prices from your commuter trains, you get to save a ton of cash. You also get to save money on overheads if you are a business owner.
You will also save money on those takeaway coffees you are spending money on. Then, you get to make your own coffee and enjoy them instead. This homemade coffee can make a big difference to how much cash you are spending every day.
Use the savings that you make to grow your business or take yourself on a well-deserved post-pandemic vacation!
6. Grow Your Team From Home
You need to have a circle of people around you when you are working from home. It's not that it's a time to hang out with your friends, but it is a time that can be isolating. You can sink into loneliness when you are working alone from home, so if you grow your team and expand your circle, you will be less alone.
You can help your mental health when you make the effort to build a business team as well as build new connections. LinkedIn is a good place to start as you should ensure that your network is well-maintained at all times.
There are opportunities across your industry to build connections even when you work from home, you just have to actively seek them out.
7. Learn To Delegate As A Business Leader
Working from home for another company, you won't need to delegate tasks elsewhere. In fact, tasks are already being delegated to you – that's your job. However, if you are leading a business and you are building an empire, you need help.
Outsourcing to other people is a must if you want your business to succeed, while still managing a staff of others on your payroll. Outsourcing stops you from falling prey to the time you think you have that you really don't!
This is something I learned in the first few months of being in business – you can't do it all alone.
However, if you are leading a business and you are building an empire, you need help. #smallbusiness
Click To Tweet
8. Check In With Your Staff
If you want to be a good business leader, you need to check in on people. Ensuring that they are feeling like they can work well despite being away from the office. It's not about checking in on people for their work but for their mental health!
They need to know that you're checking in on them to see that they are feeling like they are coping with the work environment.
If you are a good leader, your team will see that and respect you for it. It's not always easy to be a good leader when you are working from home. All you need to do is to decide how much you want to focus on keeping your business upright through this.
If you want to make your business a remote one, you can. However, you need to pour in the right balance of time to make it work better for the people in your company.
Your Turn
Are you leading your business from home today? I'd love to know more in the comments below on how it is working for your business.