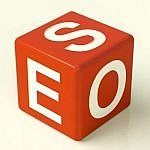 Simple SEO Tips
Ok, so you have setup your blog, networked with other bloggers, become active across multiple social media platforms, and written a plethora of high quality articles.  But you're still not ranking well in search engines and the web traffic gods just aren't smiling on your blog they… Read more...
Pingbacks and Trackbacks – What To Do?
The question came up on the last post on SEO Kindergarten – the AZ SEO list. Lauren asked what are these and what do they do. I've heard of them, read about them many times and accept them here but did not realize I… Read more...
Have You Become Link Shy With The Latest Google Updates?
Link shy – the fear of linking to the wrong website or blog. It would appear the latest Google Panda update of about 2 weeks ago now affected sites with links to various types of websites. Anything that appears… Read more...
Your Personal SEO
This is the reality of SEO in 2013. Google believes that you are an accumulation of your activities online. When you have a Google profile, you are telling the search engine what you "own" and marking your online territory. It's your personal SEO. If you have a… Read more...